As a grand finale in Mumbai, we took a street food tour, and it was by far our favorite thing we did while staying in this city. Using Reality Tours again, who we used for the tour through Dharavi, we spent four hours on our last evening in town trying foods prepared in food stands on the streets of Mumbai.
What better way to sample some of this food that we have been so curious about, foods we have been seeing as we toured the city on our own. It was great to have a guide, to explain to us what we were eating and what was (hopefully!) safe to eat. Tim and I did have some concerns that we could be paying for this little adventure over the next few days, but Suraj, our guide, assured us that everything we were about to eat was clean, safe food.
Street Food Tour in Mumbai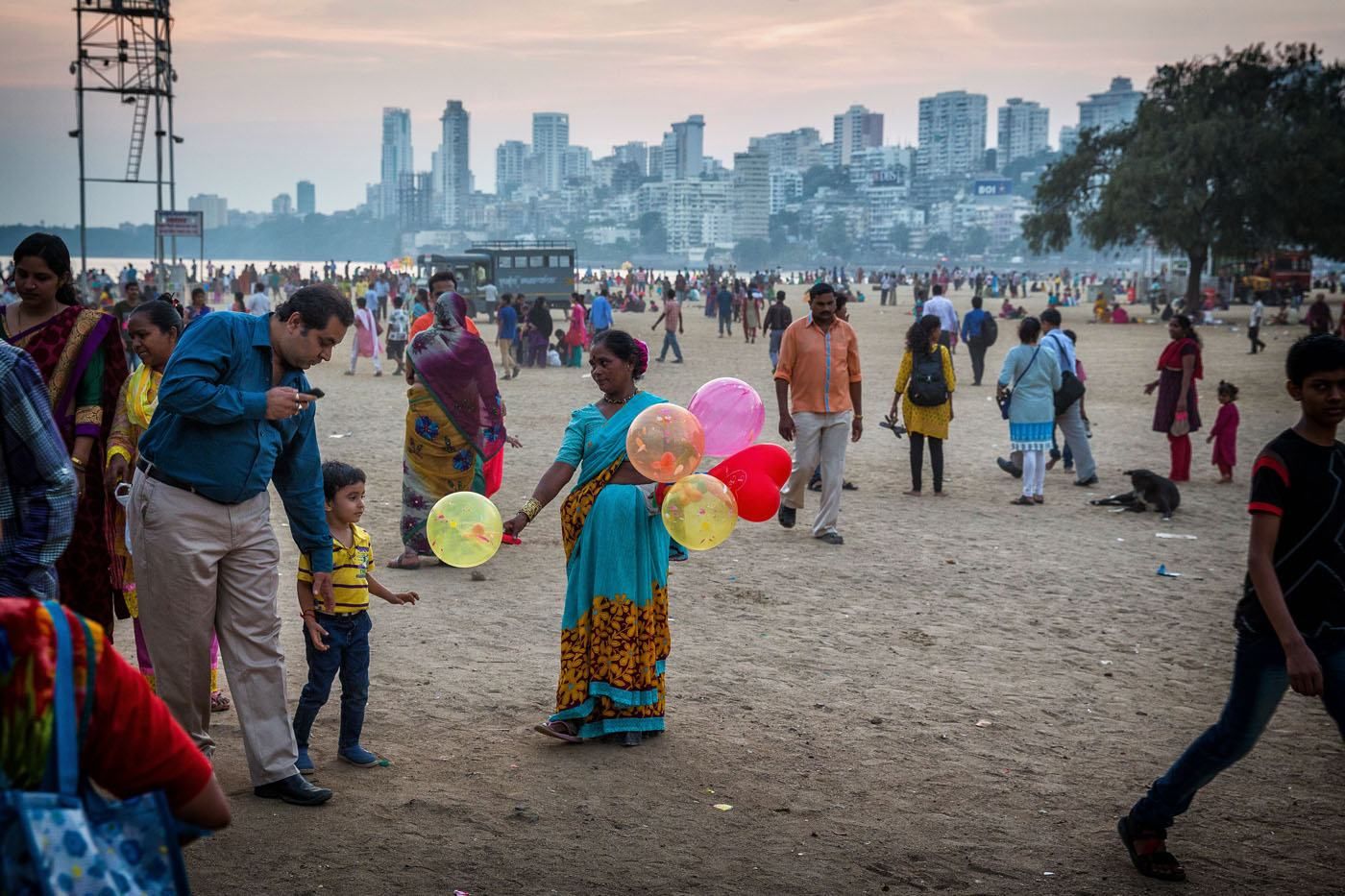 The tour started at Chowpatty, Mumbai's beach and local hang out spot. There were many stands here selling food, most of the looked to be selling the same foods. It kind of reminded me of buying food at a carnival. This was a Hindu area of town and everything that we would be eating here would be vegetarian.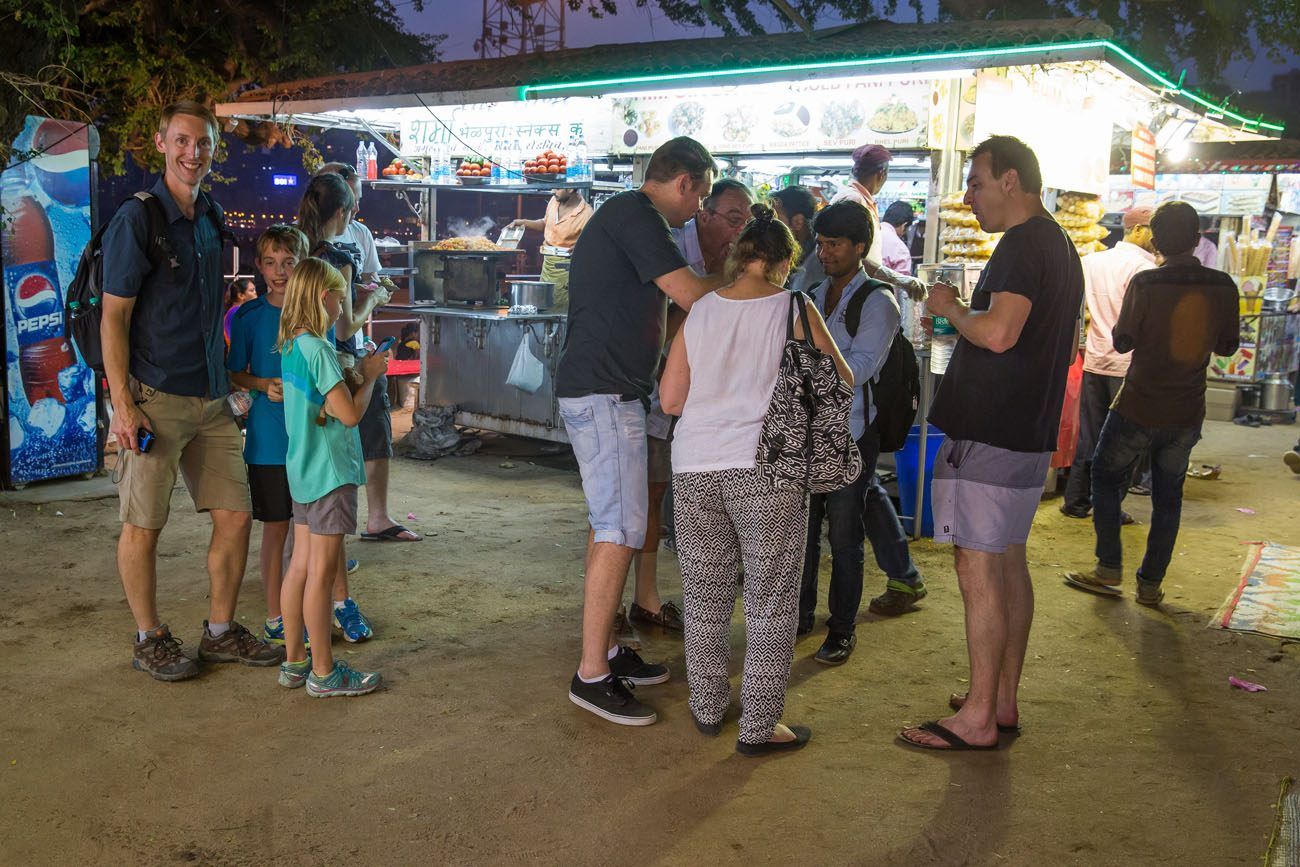 Pani Puri
The first thing we tried was pani puri. A hollow ball of crusty dough, almost like a taco chip, was punctured by thumb of the man serving the food and filled with a cold water mixture of what looked like corn and something green.
I could count five things in the preparation of this food with the potential to get us ill…should we really be doing this?
The four of us were served our pani puri. The proper way to eat it was to put the entire thing into your mouth and eat it. It is quite a large bite of food! I bit into mine, sending a surprising explosion of cold, spicy, vegetable water into my mouth. I can't say that I really liked it. Still, I went back for seconds, but that was enough for me. Tyler and Kara couldn't really eat it. Their mouths were too small and biting into it caused the cold juice to go flying everywhere. Tim liked it the most, going for three servings.


Dahi Batat Puri
Next up was dahi batat puri. This was awesome. Those same puri shells were filled with some vegetable mixture, hot this time, and not watery, then doused with yogurt and herbs. So, so good! Tim and Kara liked them too, but Tyler passed on this one…not a fan of yogurt.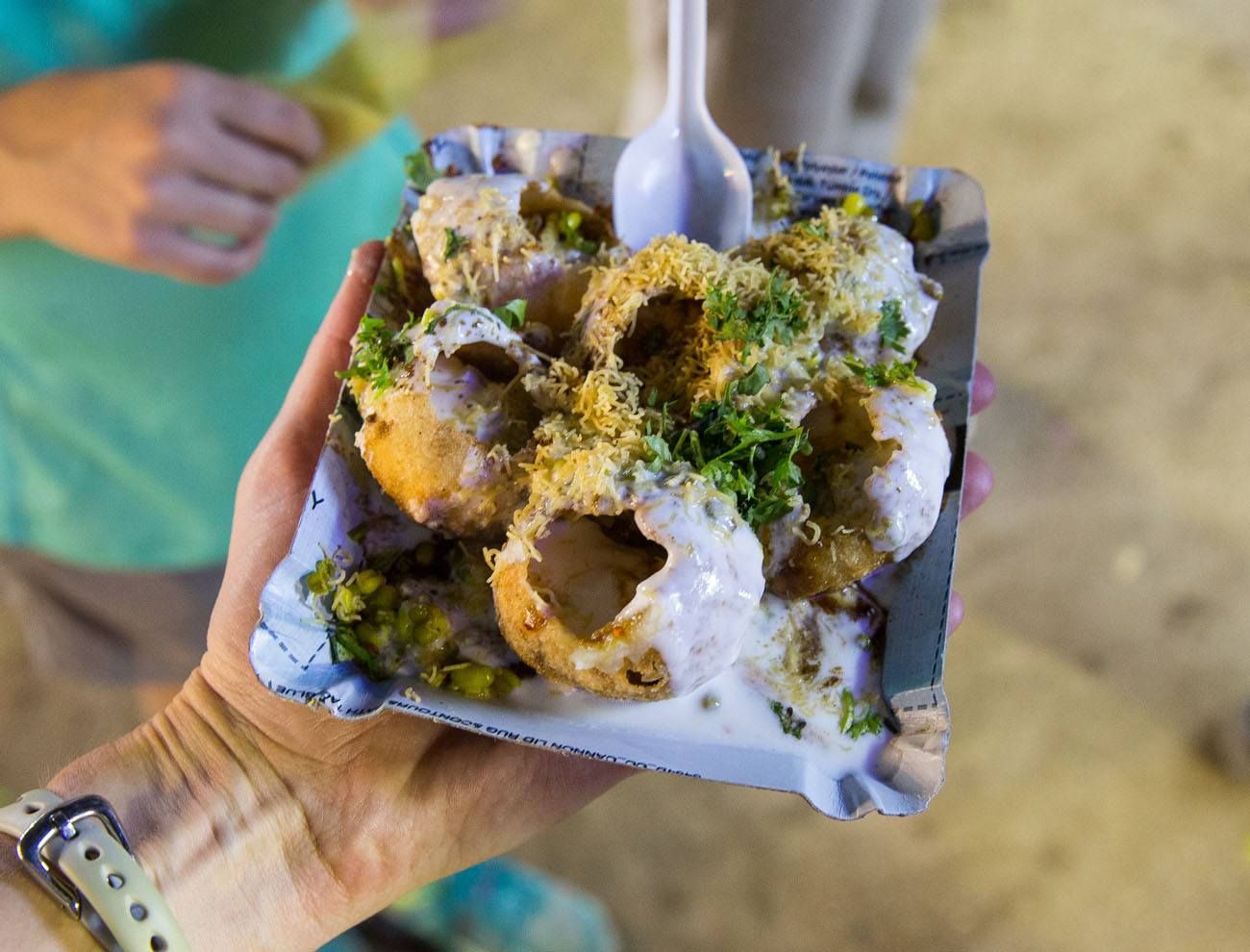 Pav Bhaji
The third dish we tried turned out to be a family favorite, pav bhaji. This part of India was first settled by the Portuguese, and this dish has a Portuguese origin. Tomatoes and other vegetables are cooked and mashed together and Indian spices are added to it. We ate the bread with the vegetable mixture and it was awesome. I could eat this everyday.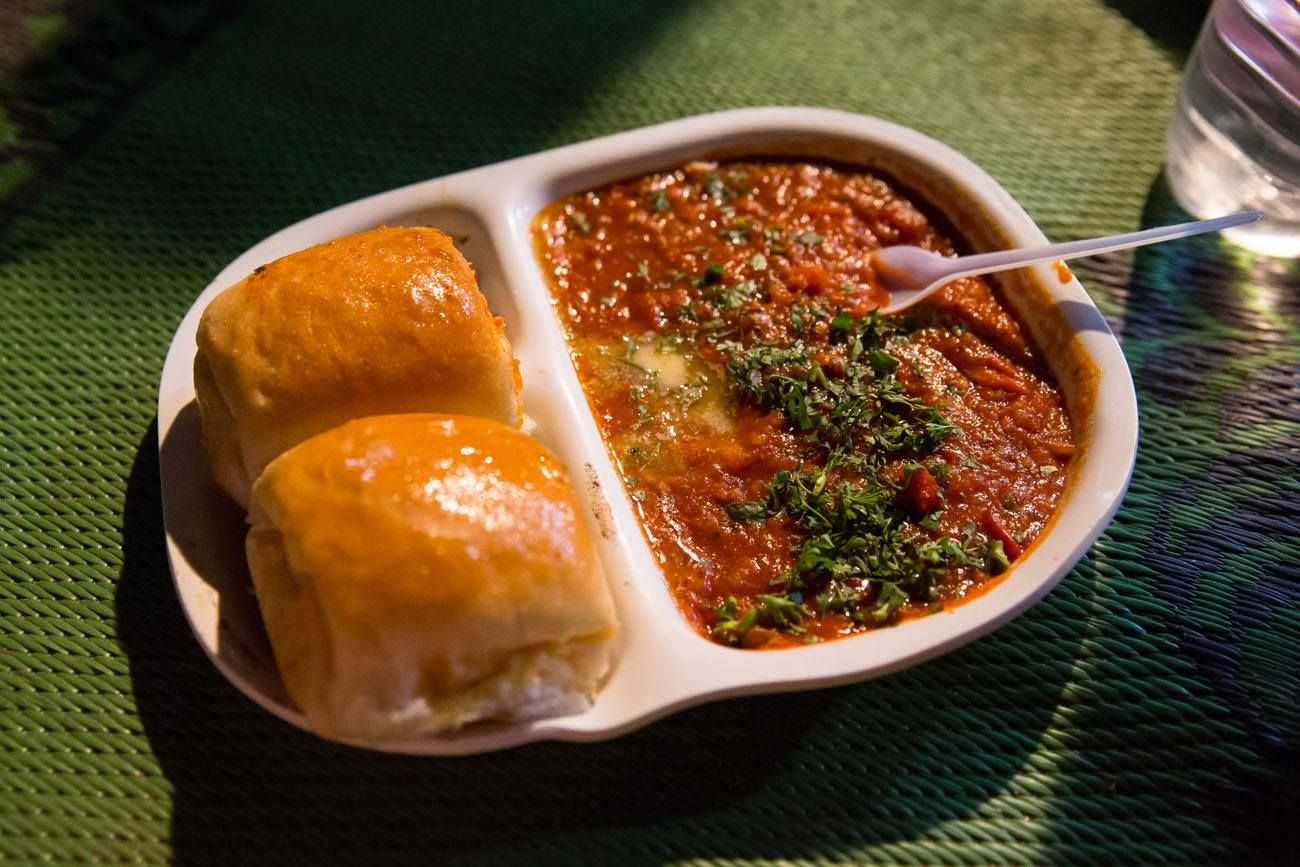 Kulfi
Next up, another family favorite and something sweet this time. Kulfi is sweetened condensed milk with added flavorings, then frozen. This was perfect on a hot night and it was so good that we went back for seconds.


Chicken Rolls and Sandwiches
Part one of the tour was over. To get to the next location, a predominantly Muslim neighborhood in Mumbai, we had to take a twenty minute taxi ride across town. Now it was time for some meat dishes.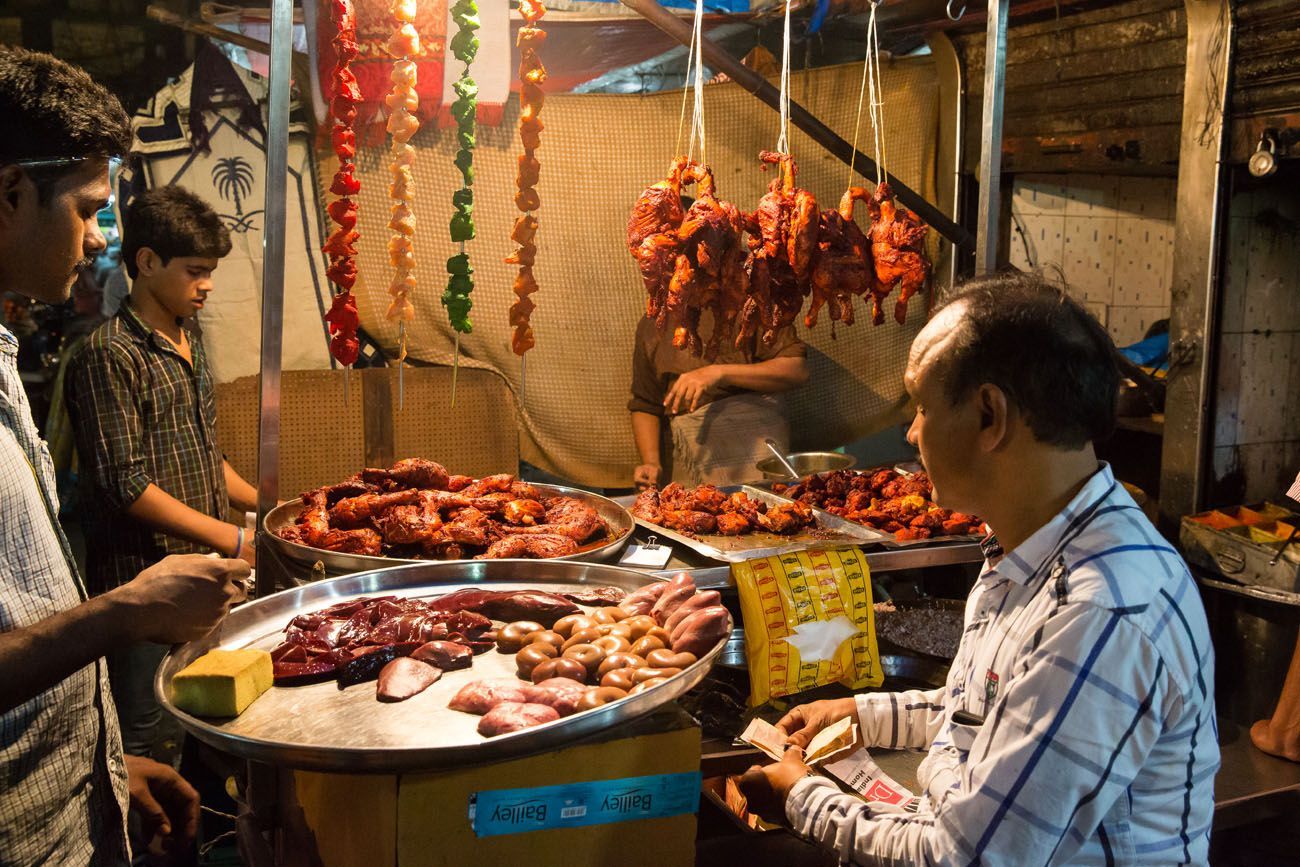 We took our seats in the back of a very small restaurant. It was very warm in the back, even at 8 pm. Here we ate chicken rolls, a dish made of beef and eggs in a flat pastry, and a spicy chicken sandwich. It was all very good, especially the spicy chicken sandwich.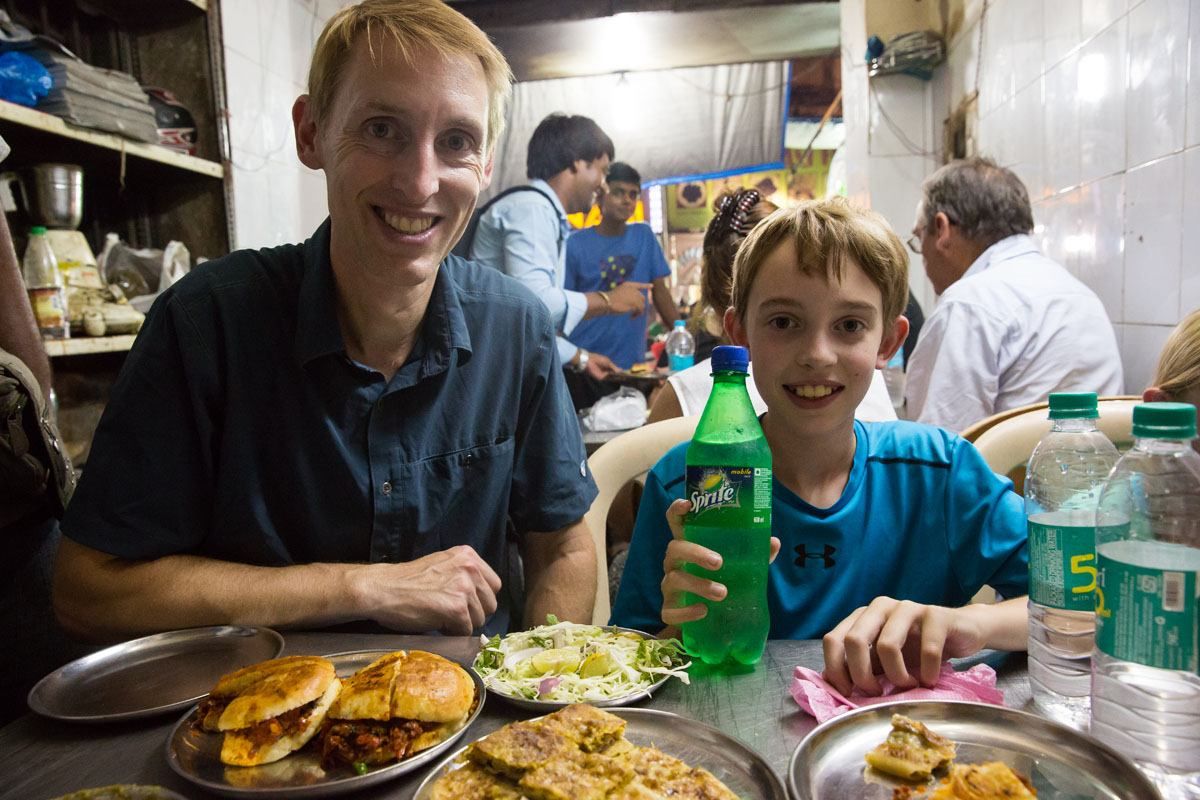 Beef Meatballs
We had to walk through crowded, chaotic streets, dodging cars and motorbikes, trying not to lose Tyler or Kara in the hoards of people around us, to get to the next place. Walking through these crazy streets were one of the best parts of the night.
It was now time to try beef meatballs. They were good but we were all starting to get full by now. Suraj, who is Hindu, did not want any of this sacred beef to go to waste, so was encouraging us to eat all of it. He definitely was not going to eat it! What we couldn't finish he gave to one of the many street beggars we passed on the way to the next place.


Ice Cream
Ice cream time! There's always room for ice cream, especially homemade ice cream. Tim, Tyler, and Kara (known as "the kids team") were the biggest fans of this dish.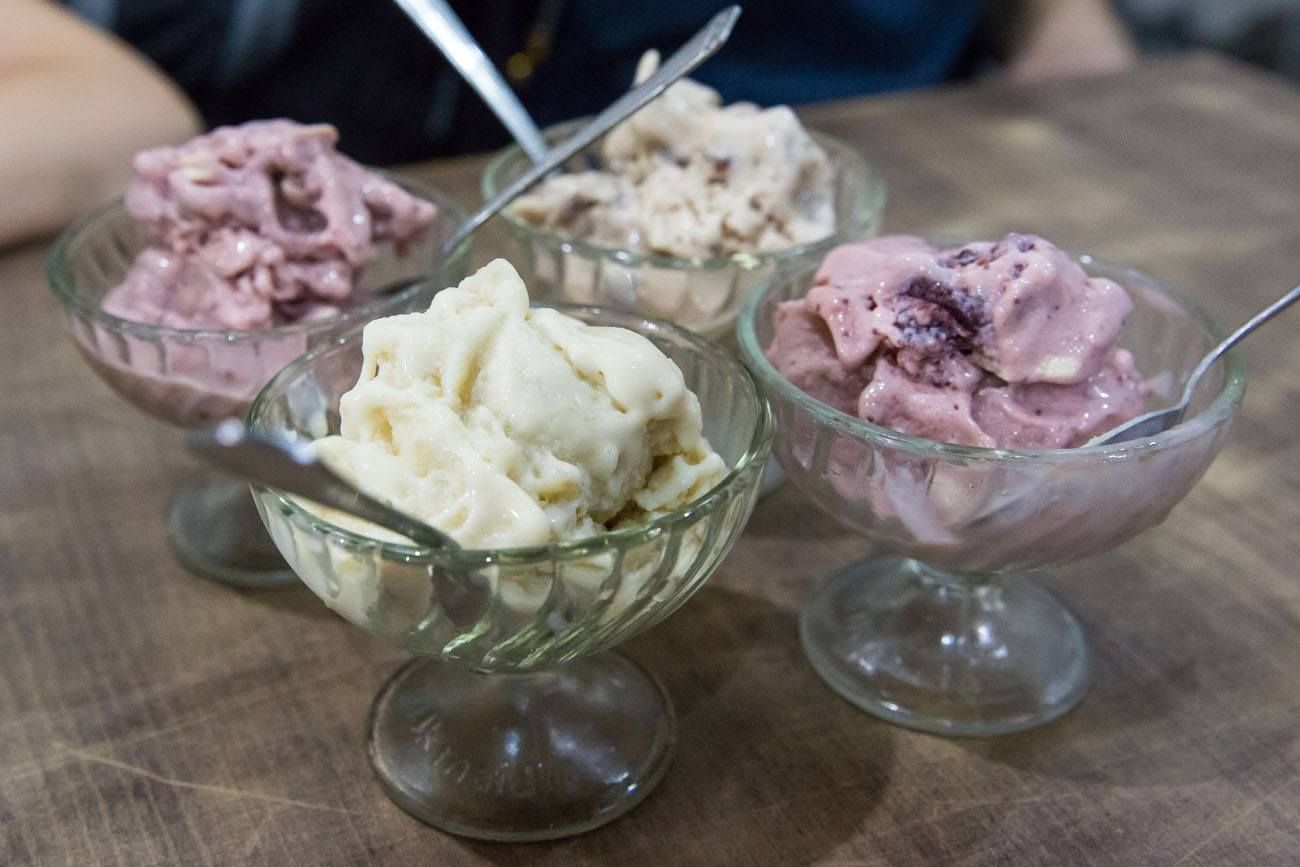 We walked through more crowded streets, shooing away beggars along the way, to get to our last stop.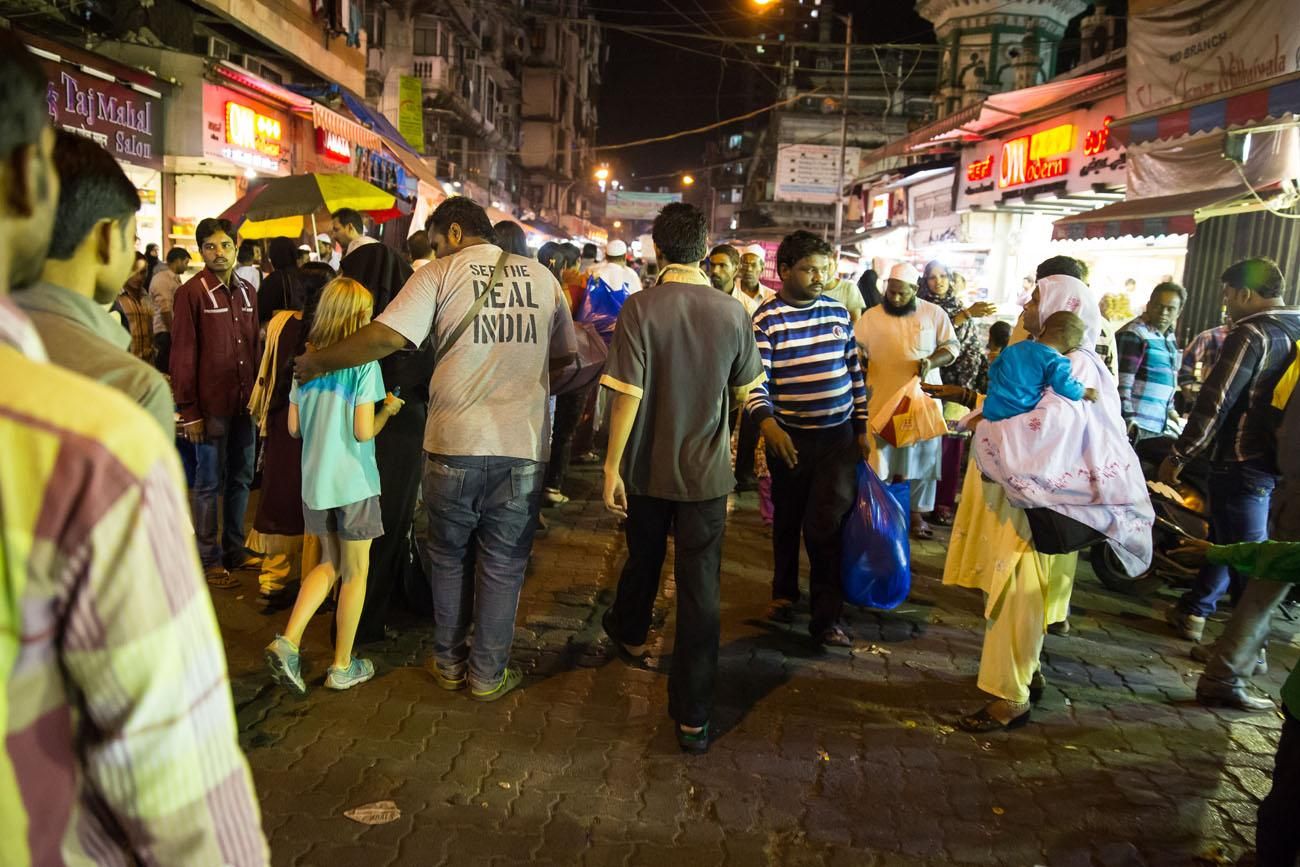 JJ Jalebi
At J.J. Jalebi we ate amazing desserts. The orange, round balls tasted like gooey, deep fried donuts. The food resembling pretzels were fried dough that was then dipped in cold, sugary water. These were delicious and unlike anything I have had before. Just imagine a Krispy Kreme donut, very hot, and when you bite into it your mouth fills with a very sweet, sticky juice. For anyone with a sweet tooth, this is the dish to try. Yum!!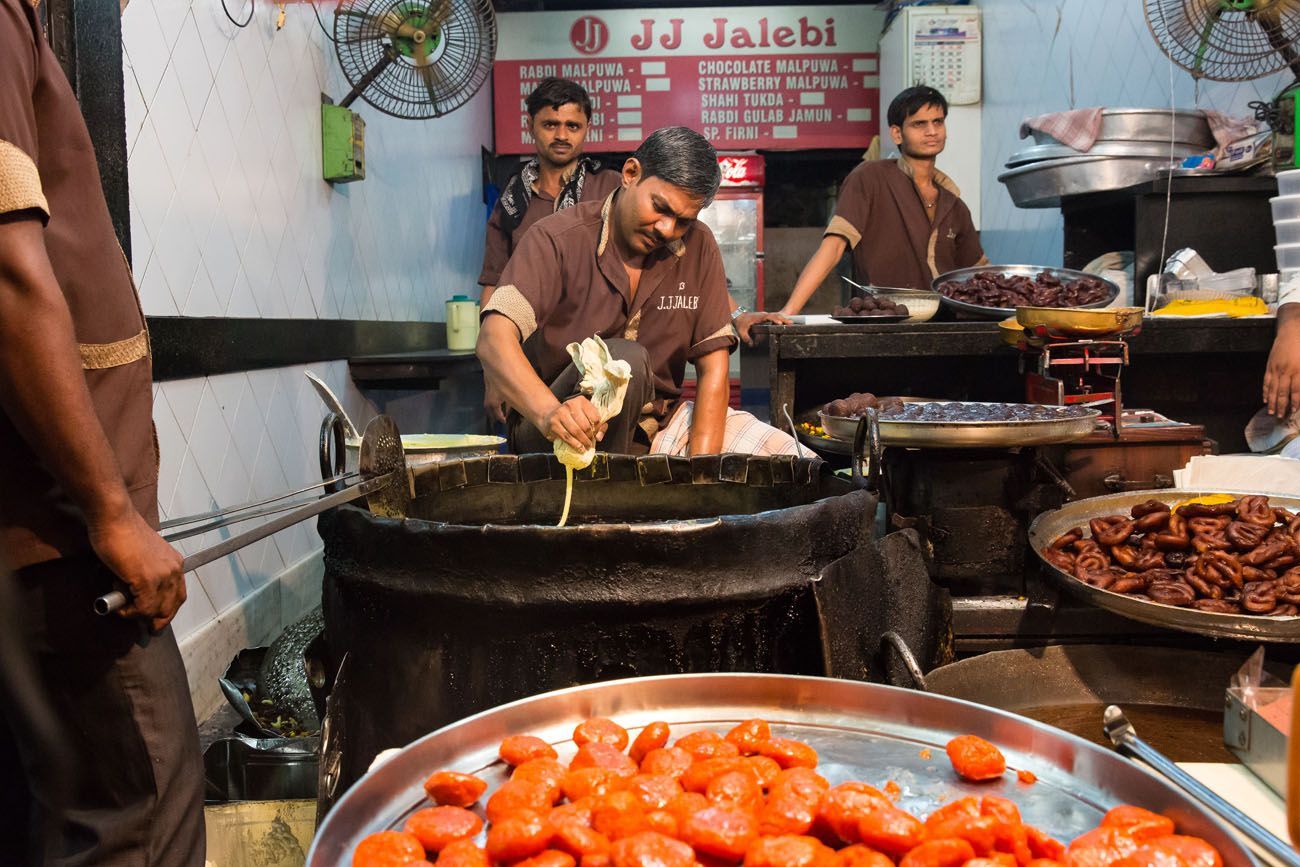 Our food tour ended at J.J. Jalebi. What a wonderful experience. I love trying new foods, especially strange new foods. And I am very happy to say that none of us got sick after this tour, a very wonderful thing since we had a plane to catch to Udaipur the next day.
So, if anyone has plans to tour Mumbai, put the street food tour with Reality Tours at the top of your list!!
---