Our introduction to Vietnam was a quick visit to the tropical island of Phu Quoc. The four of us spent two days, three nights here, which would have been just enough time to enjoy the beaches and do a little sightseeing. Unfortunately, we hardly did anything here. I was just recovering from a nice case of food poisoning, a Cambodian goodbye gift, that started the night before leaving Cambodia. I was the second victim of our family to fall prey to bad milk, Tyler being the first of us in Myanmar two months ago. The joys of travel through Southeast Asia!
Getting to Phu Quoc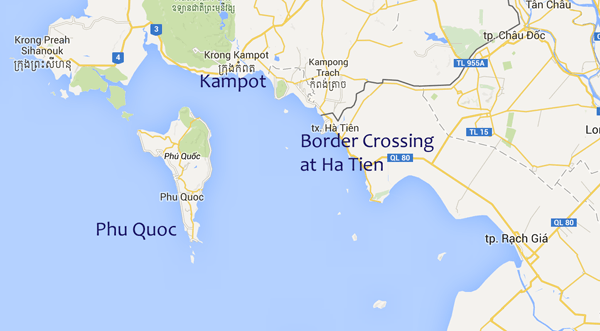 Phu Quoc Island is located closer to the mainland of Cambodia than Vietnam. From Kampot, Cambodia we had to travel one hour south to the border, enter Vietnam, and then catch an hour and a half ferry to Phu Quoc.
Where else in the world can you ride a ferry named the Superdong?! The word "dong" is found everywhere in Vietnam: the Superdong ferry, Vietnamese currency is called dong (with an incredible conversion rate of $1 = 21,000 dong), and it is found in street signs everywhere.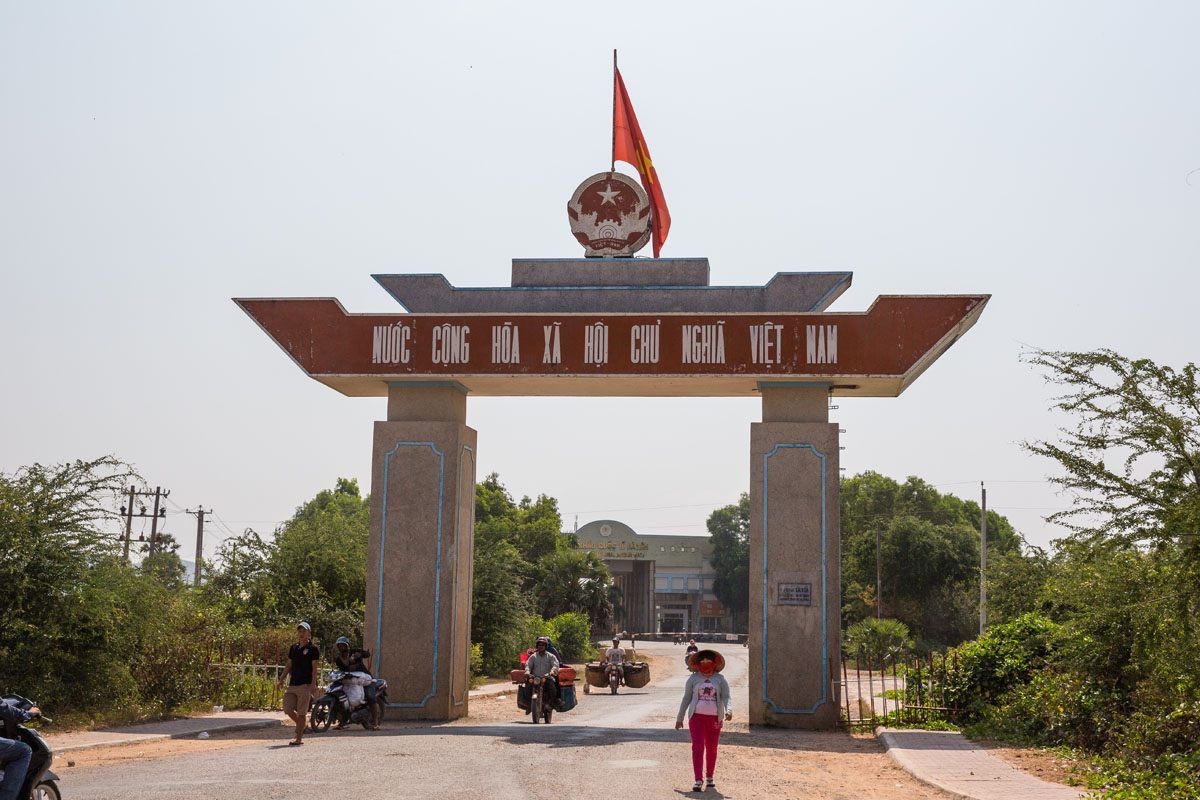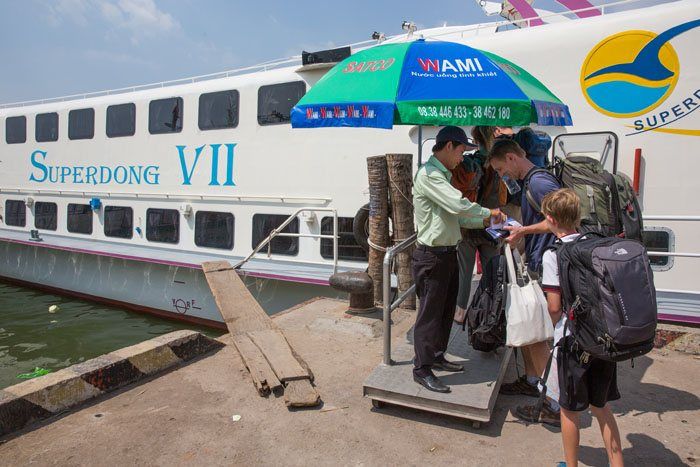 Our travel from Cambodia to Phu Quoc went smoothly, arriving at our hotel at 3 pm. I was so exhausted from my illness that fell right to sleep on our bed, with yet-to-be unpacked backpacks piled next to me.
Paris Beach Resort
We were staying at the Paris Beach Resort, a nothing-special-but-it's-right-on-the-beach kind of place. There were palm trees, amazing sunsets, a pool, and a beach with lounge chairs. It was all we needed for the next two days to keep us happy and to let me recuperate.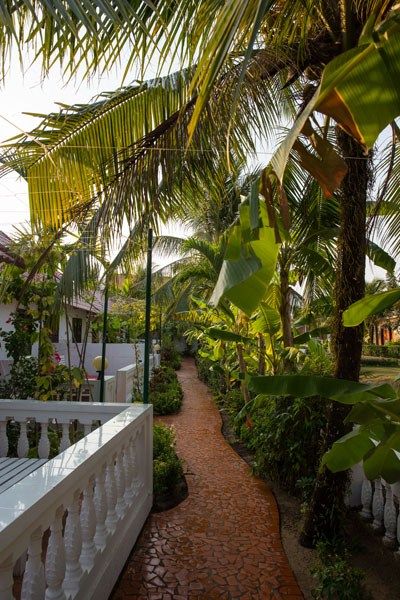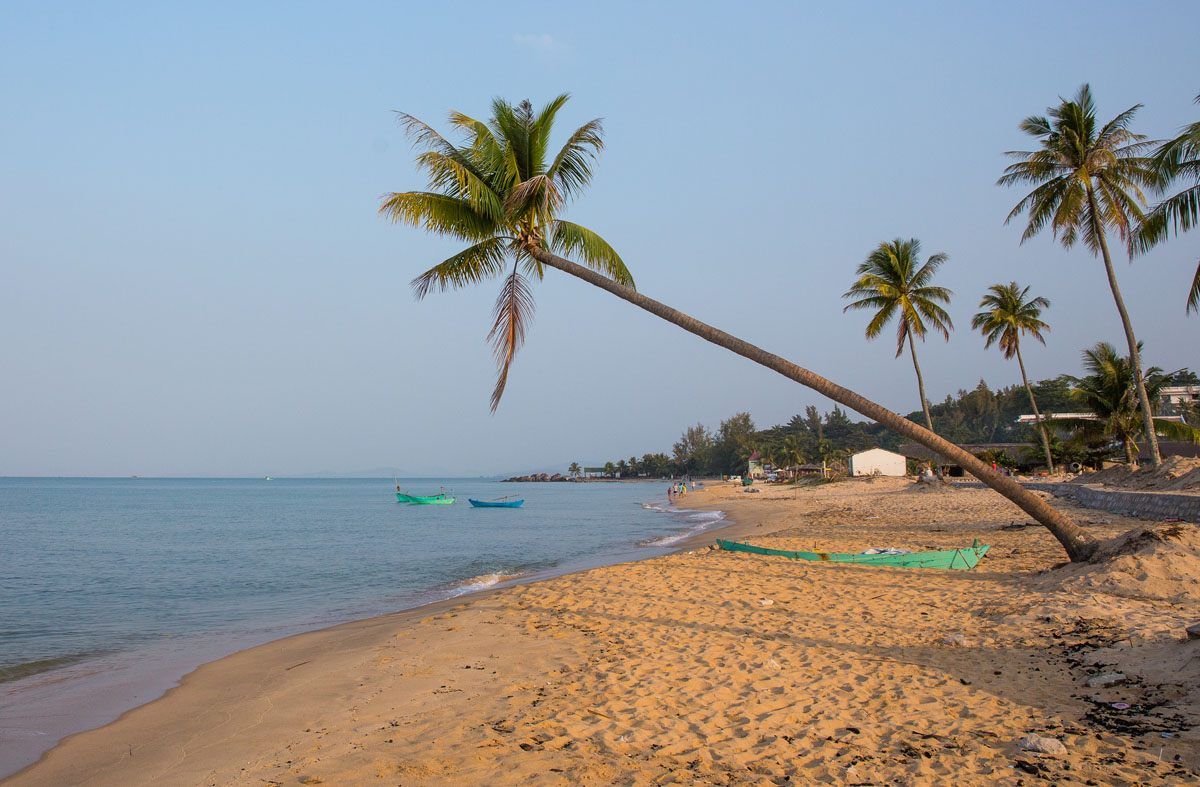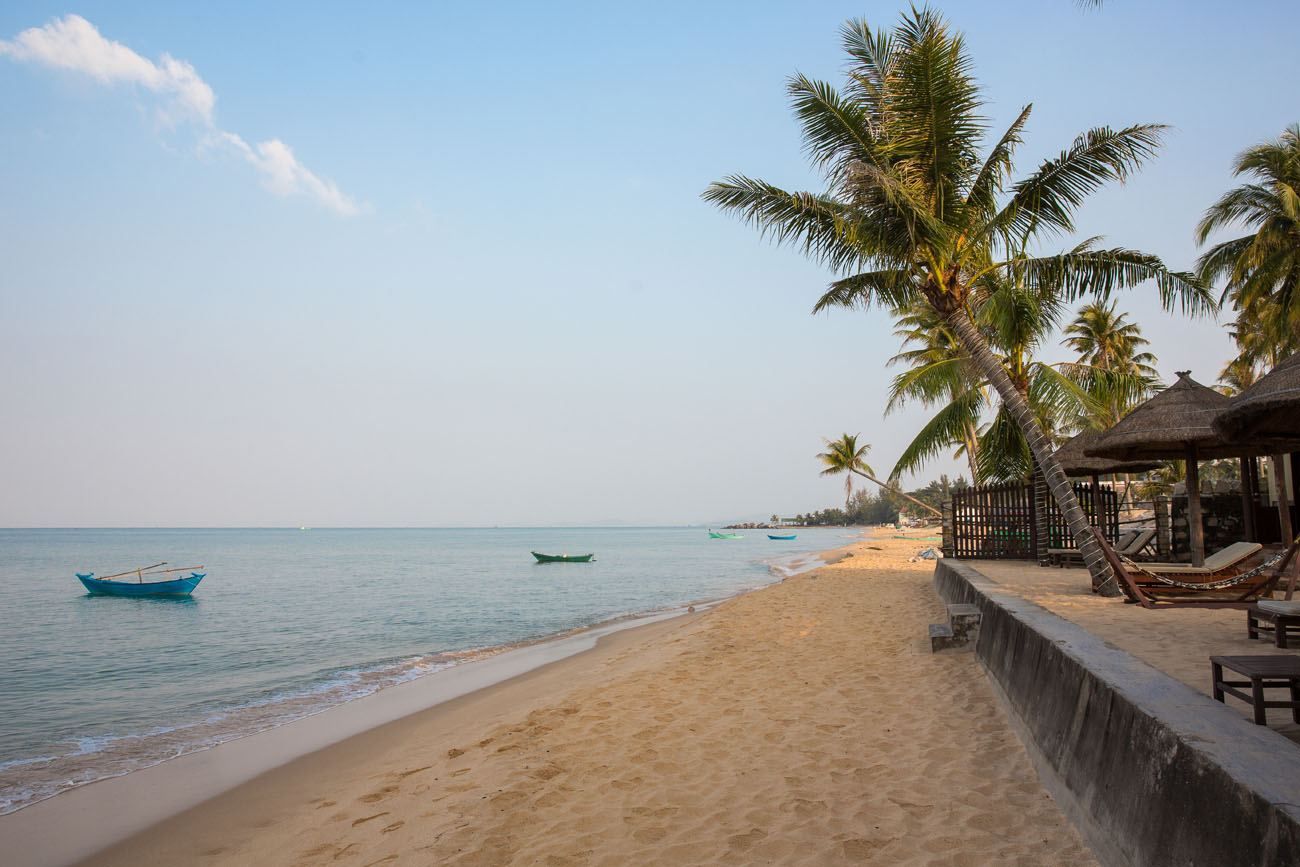 Photos of Famiana Beach Resort
Next door to the Paris Beach Resort is the much nicer Famiana Beach Resort. We ate dinner here and enjoyed the sunset on one of our nights on Phu Quoc.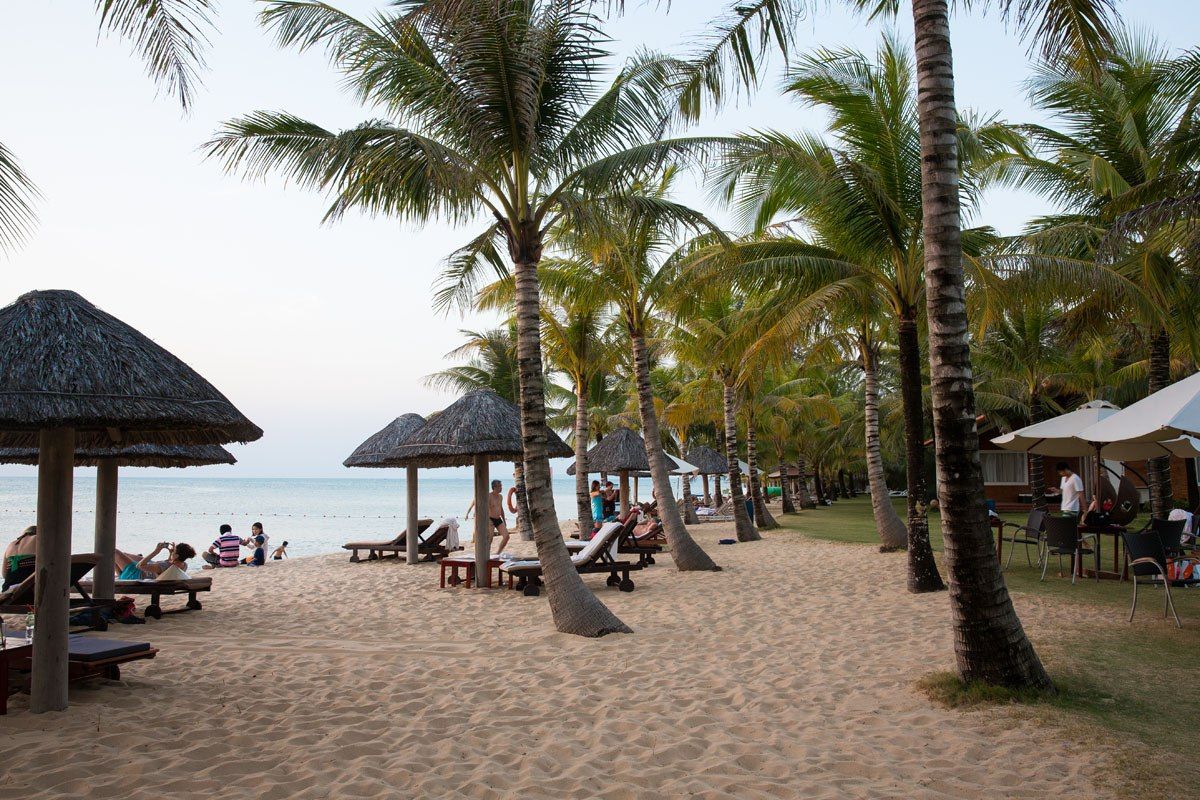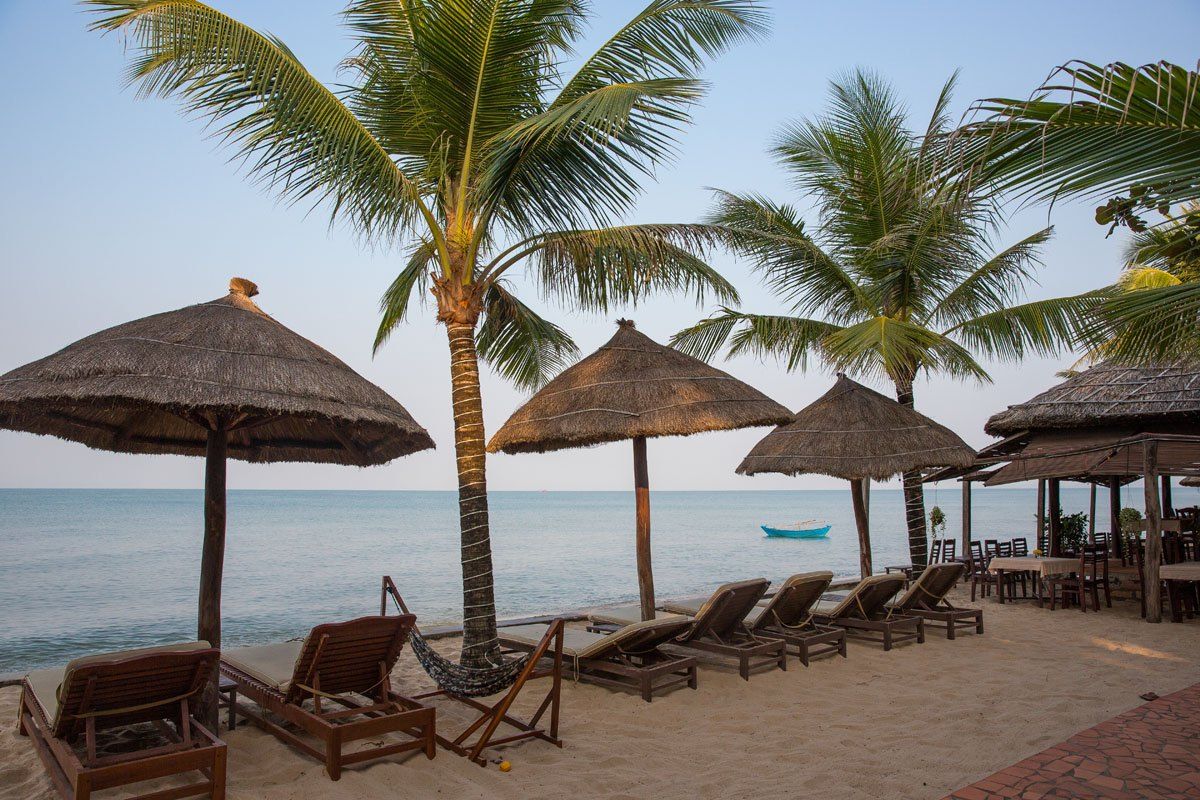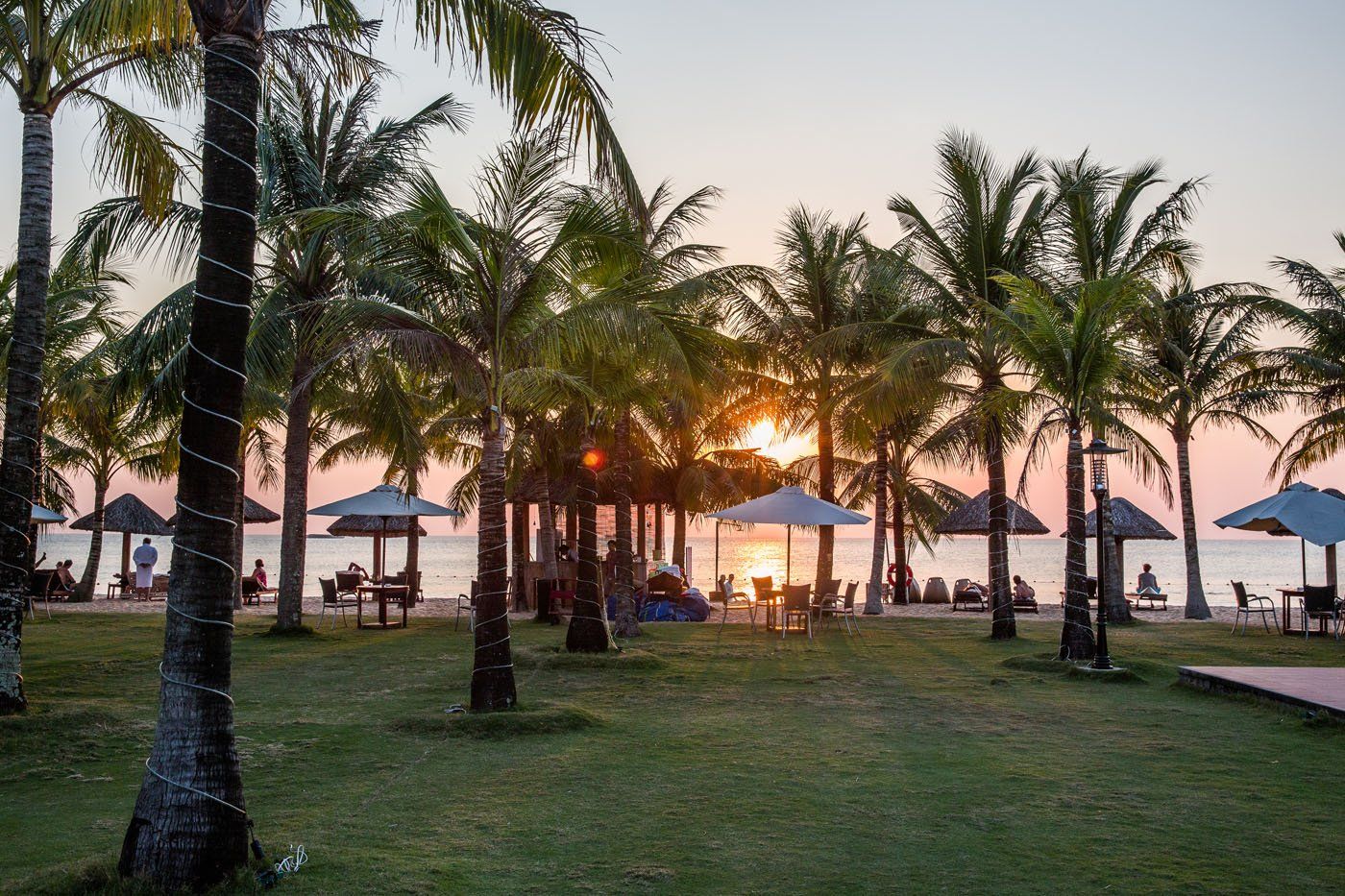 Enjoying (?) the Beach
Tyler and Kara used the pool much more than the beach. There must have been super tiny stinging jellyfish in the water because Tim and the kids kept complaining about how the water felt like it was stinging their skin.
Having the pool was great, and Tyler and Kara made friends with two girls from Abel Tasman, New Zealand, a place I am so excited to visit in just a few months.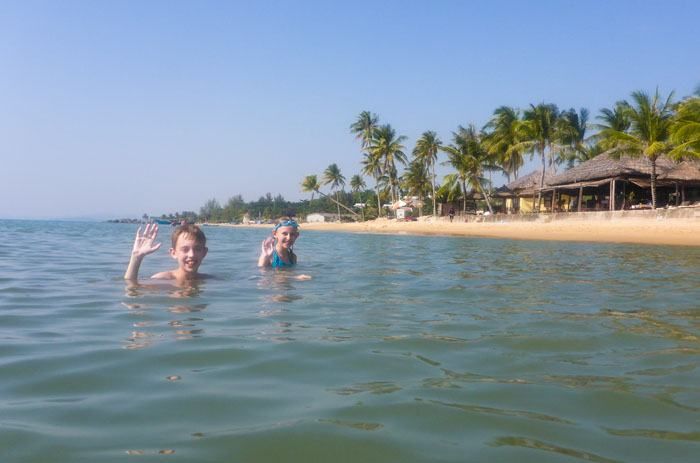 Dinner on the Beach
We ended our time in Phu Quoc with a candlelight dinner right on the beach. Fresh fish were sitting out on ice. We took our pick between snapper, squid, barracuda, and more, picking the barracuda, of course. I don't think I've ever seen barracuda on a menu before!
A Vietnamese man grilled our fish right on the beach while we drank beers and enjoyed the sunset. Tim and I are very careful about what we order, usually avoiding beef and seafood, and sometimes even chicken, depending on where we are. So, was it really wise to be ordering fish from a tiny place on the beach, right when I was finally back to normal, and right before another day of travel (we had a transfer to the Mekong Delta scheduled for tomorrow)? We took our chances and ended up being fine. The fish was delicious, the setting on the beach was beautiful, and it was a great ending to our very brief time on Phu Quoc Island.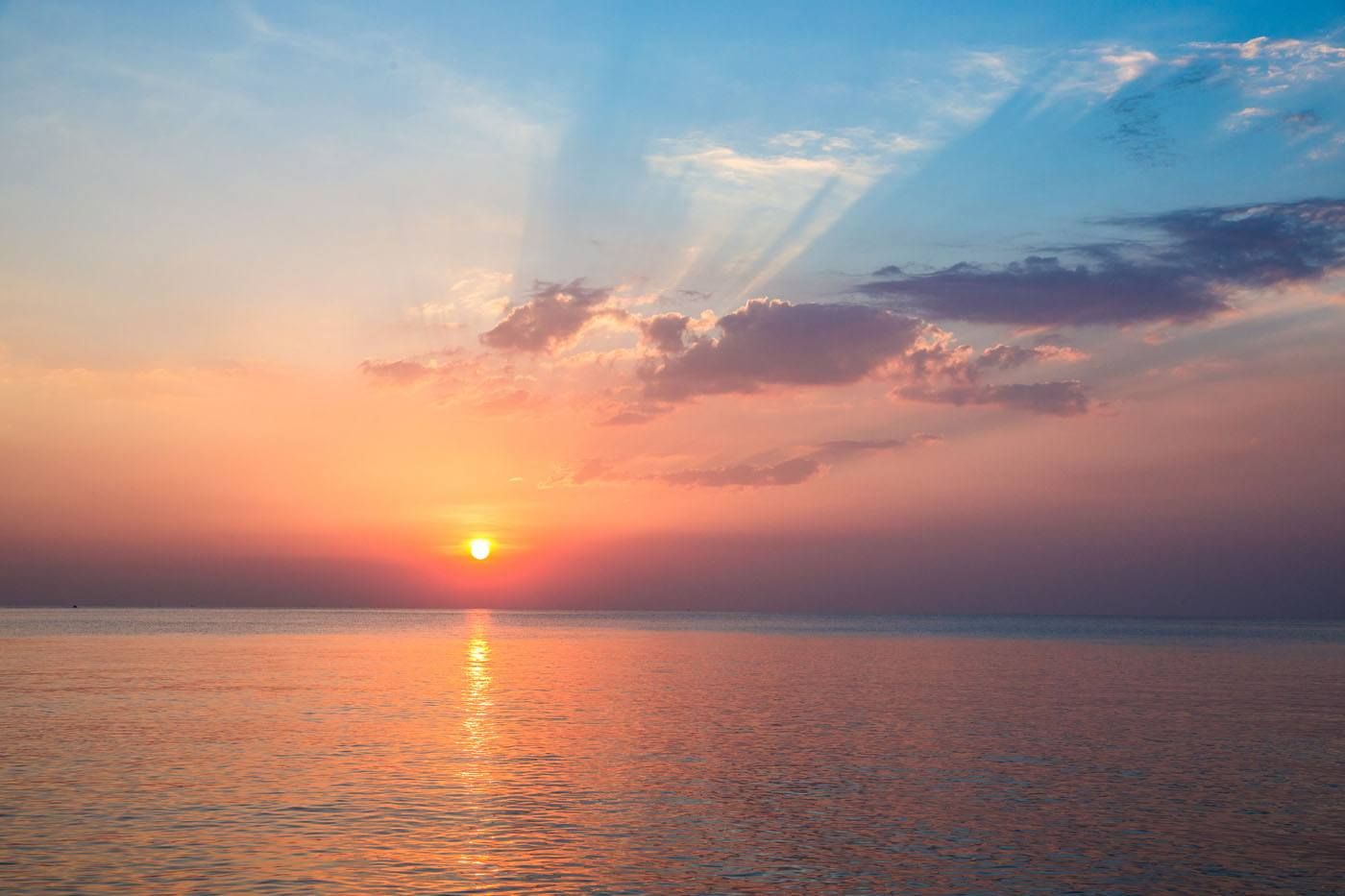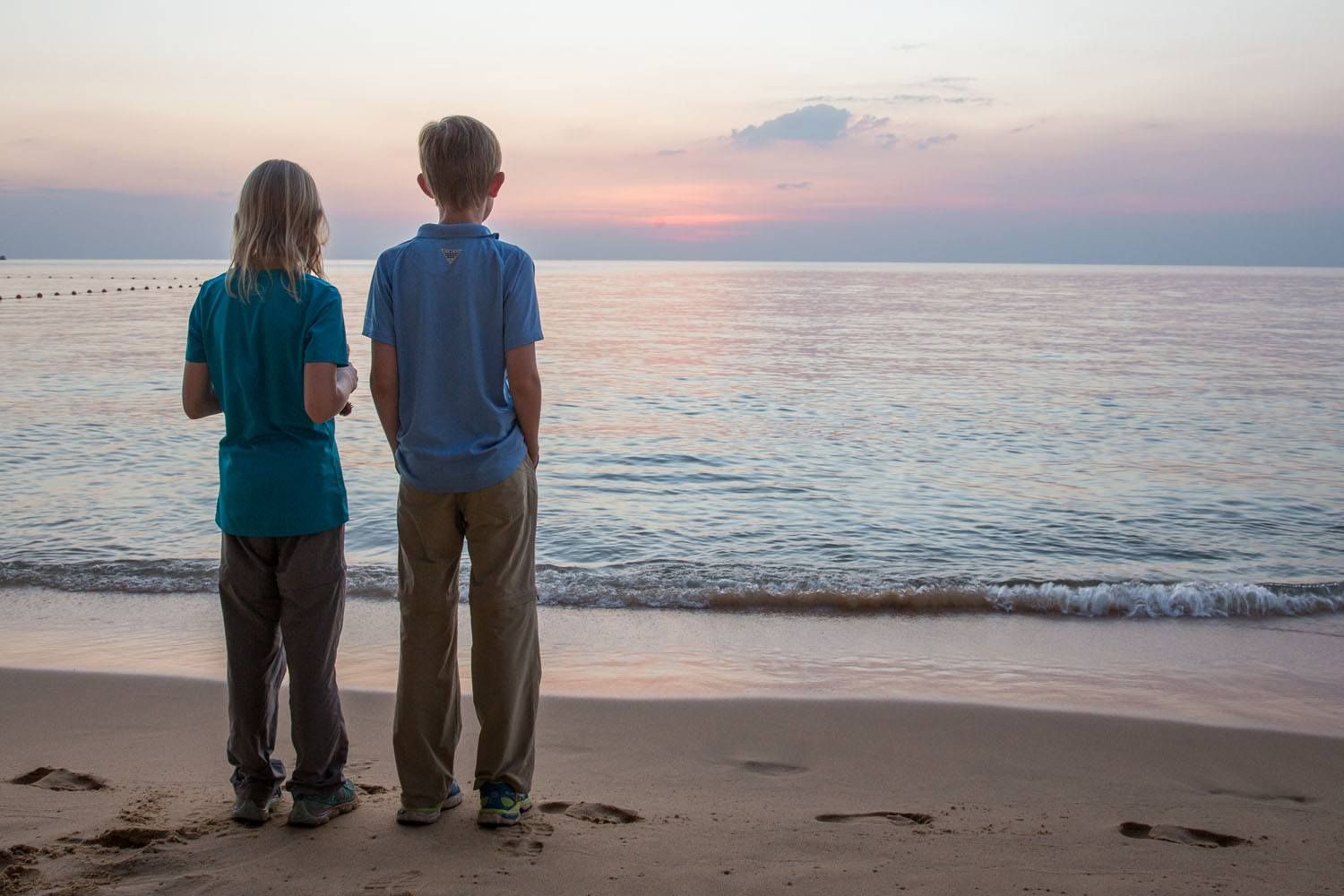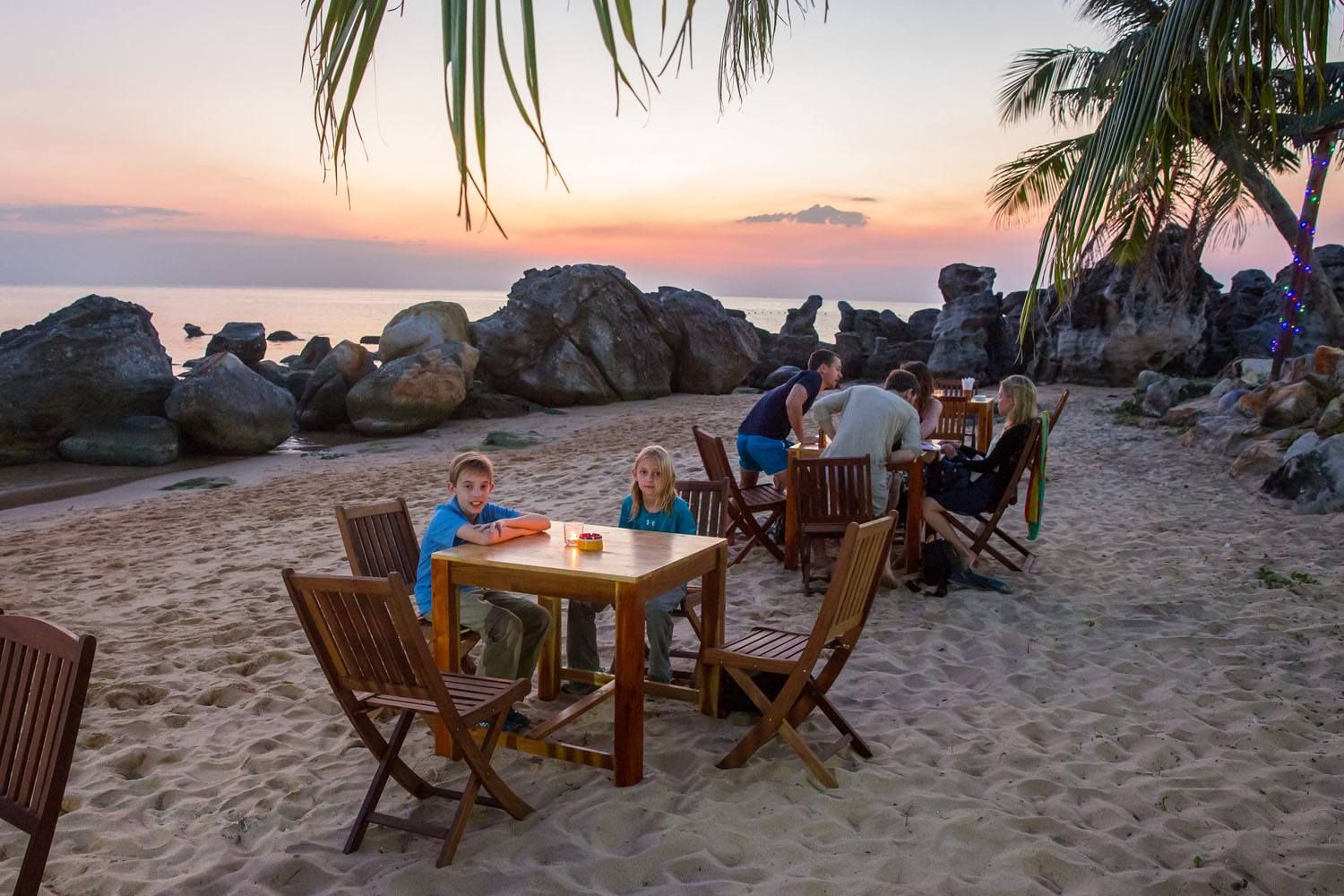 ---
More Information about Vietnam
PLACES TO GO IN VIETNAM: Hoi An is our favorite city in Vietnam but Hanoi is a close second. Cruising Ha Long Bay is a wonderful experience as is taking a boat trip on the Mekong Delta. For a bigger list of things to do, read our article Best Things to Do in Vietnam.
DA NANG: Da Nang is an underrated town near Hoi An. Find out why we think this is a great city to add to your Vietnam itinerary
MOTORBIKES IN VIETNAM: Our collection of photos of Vietnam on Motorbike.
TRAVEL AROUND THE WORLD: Learn more how to plan a trip around the world in our Around the World Travel Guide. You can also read our 13 Month Around the World Itinerary and a recap about our around the world trip.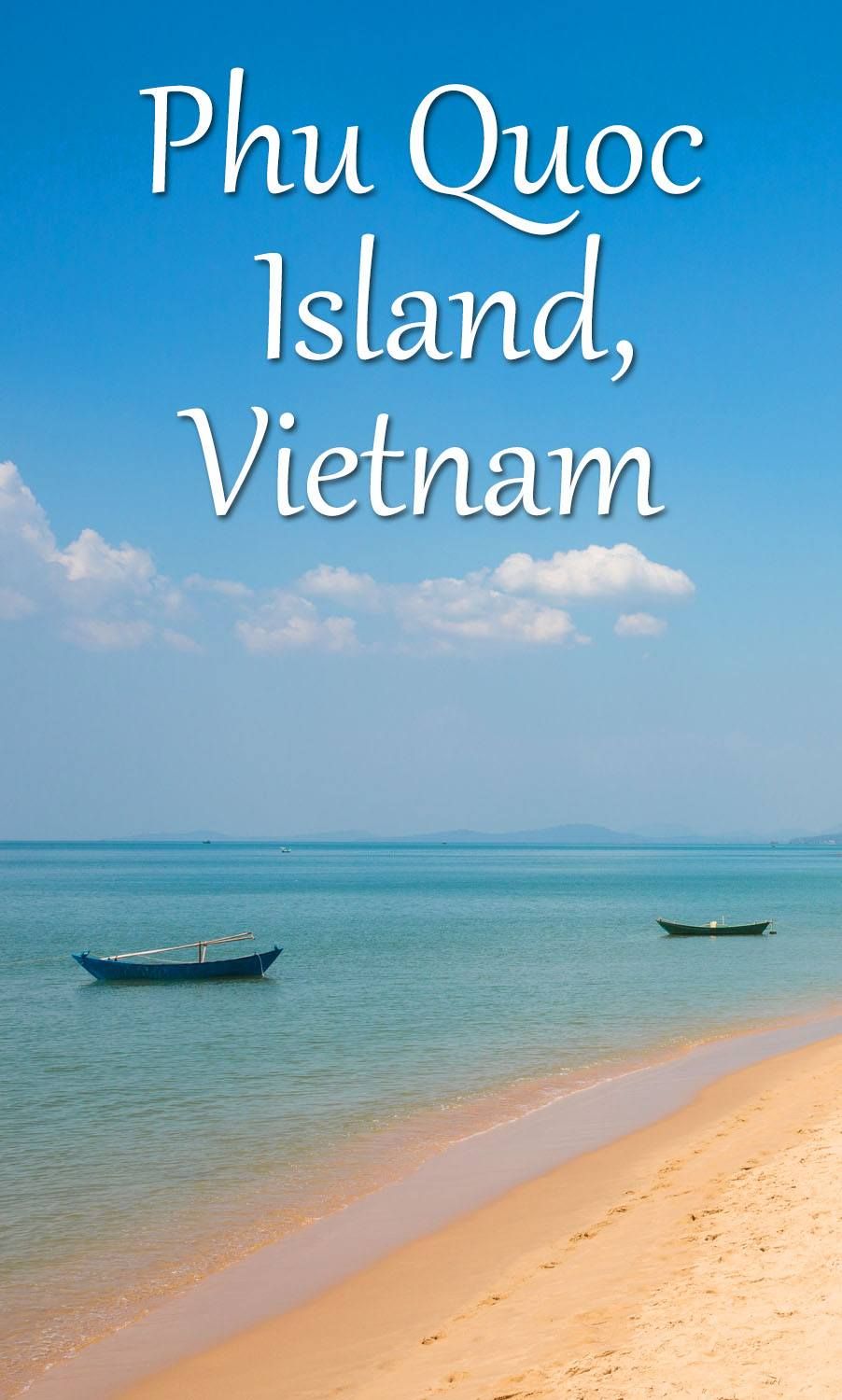 Note: This post contains affiliate links. When you make a purchase using one of these affiliate links, we get paid a small commission at no extra cost to you.
All rights reserved © Earth Trekkers. Republishing this article and/or any of its contents (text, photography, etc.), in whole or in part, is strictly prohibited.