Hue, located in central Vietnam, was home to the Nguyen dynasty and it was the capital of Vietnam until 1945. The Imperial City, a UNESCO World Heritage Site, is what attracts visitors to the city of Hue. Scattered along the Perfume River sits the tombs of past emperors.
We spent several days in Hue. We toured the Imperial City, watched as people transported huge chrysanthemums and kumquat trees on the backs of their motorbikes for Tet, and were even in town for Valentine's Day. We had no idea the Vietnamese celebrated Valentine's Day until we saw people selling roses and boxes of chocolate in small stands set up along the streets.
Hue, Vietnam in Photos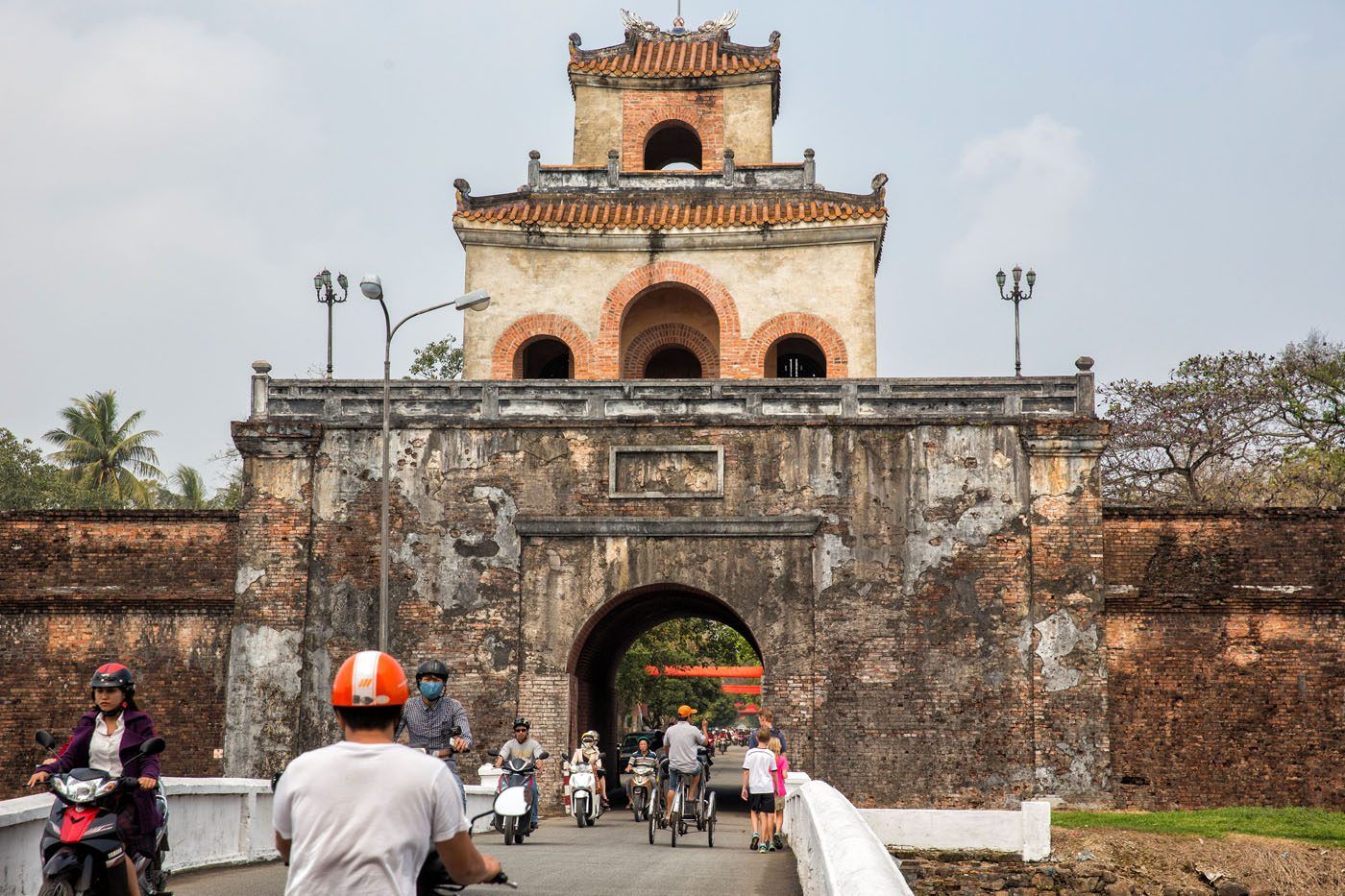 Entering the Imperial City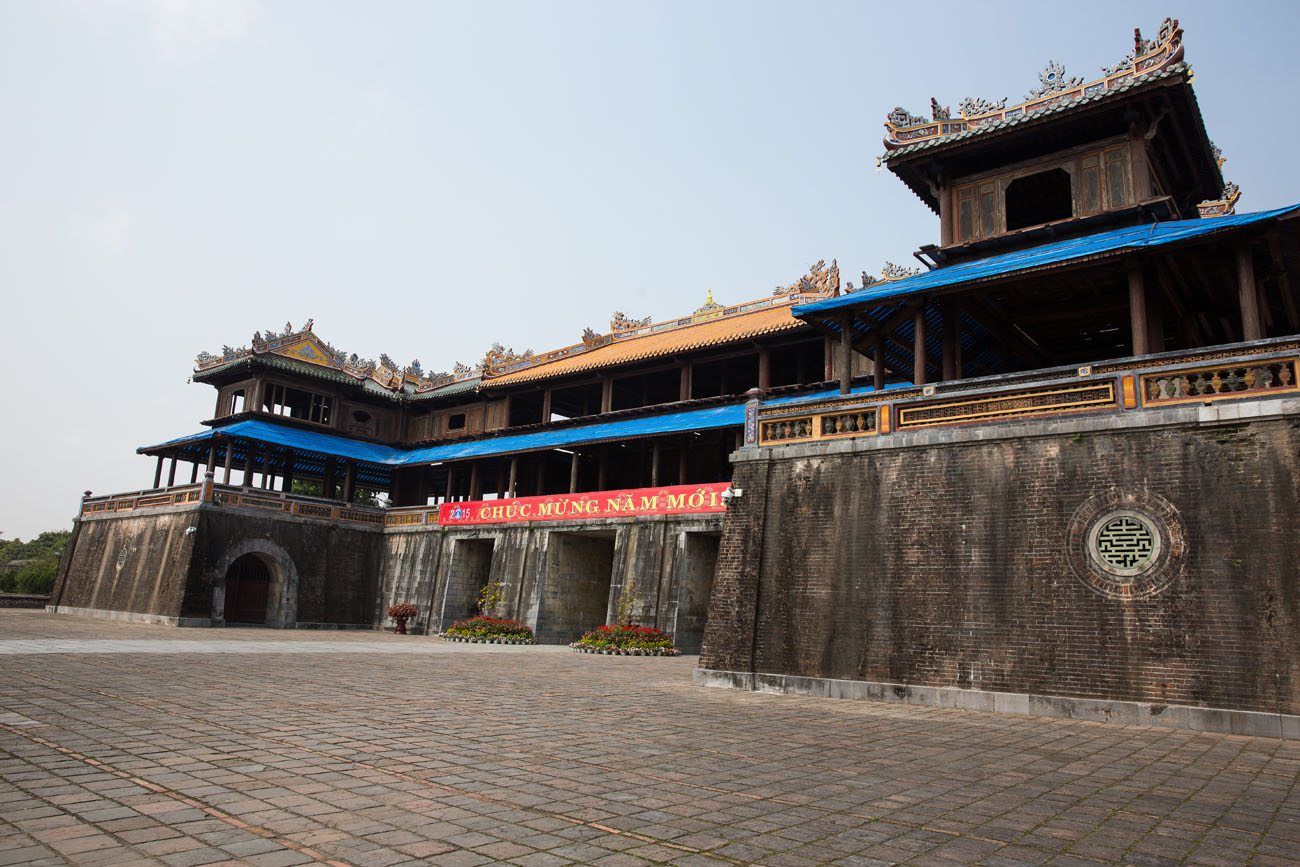 The Hue Citadel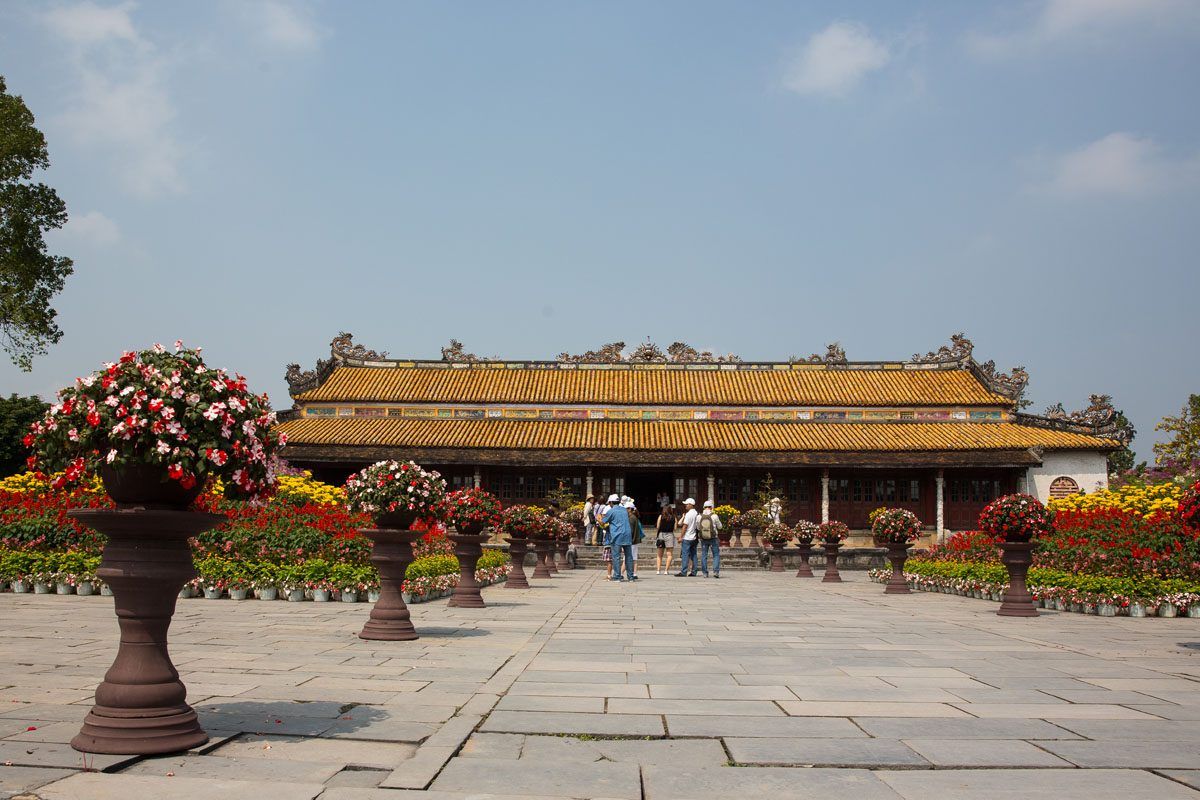 The Imperial City
A Vietnamese couple just outside of the Citadel.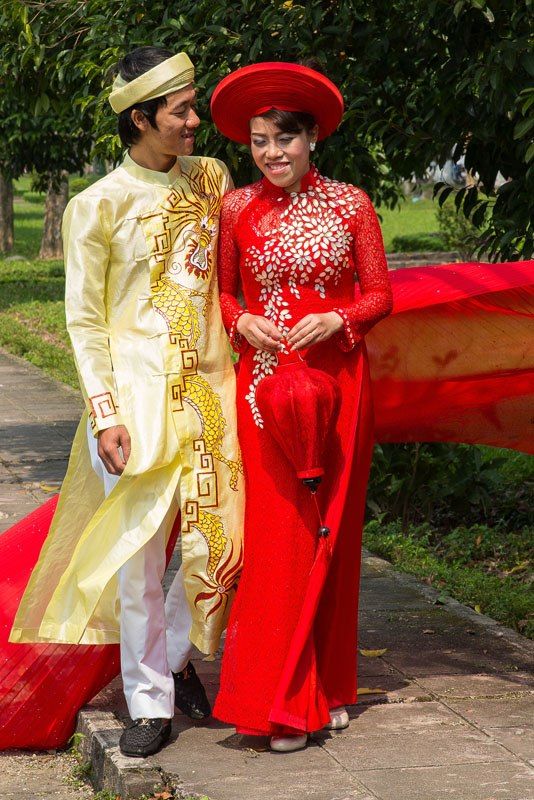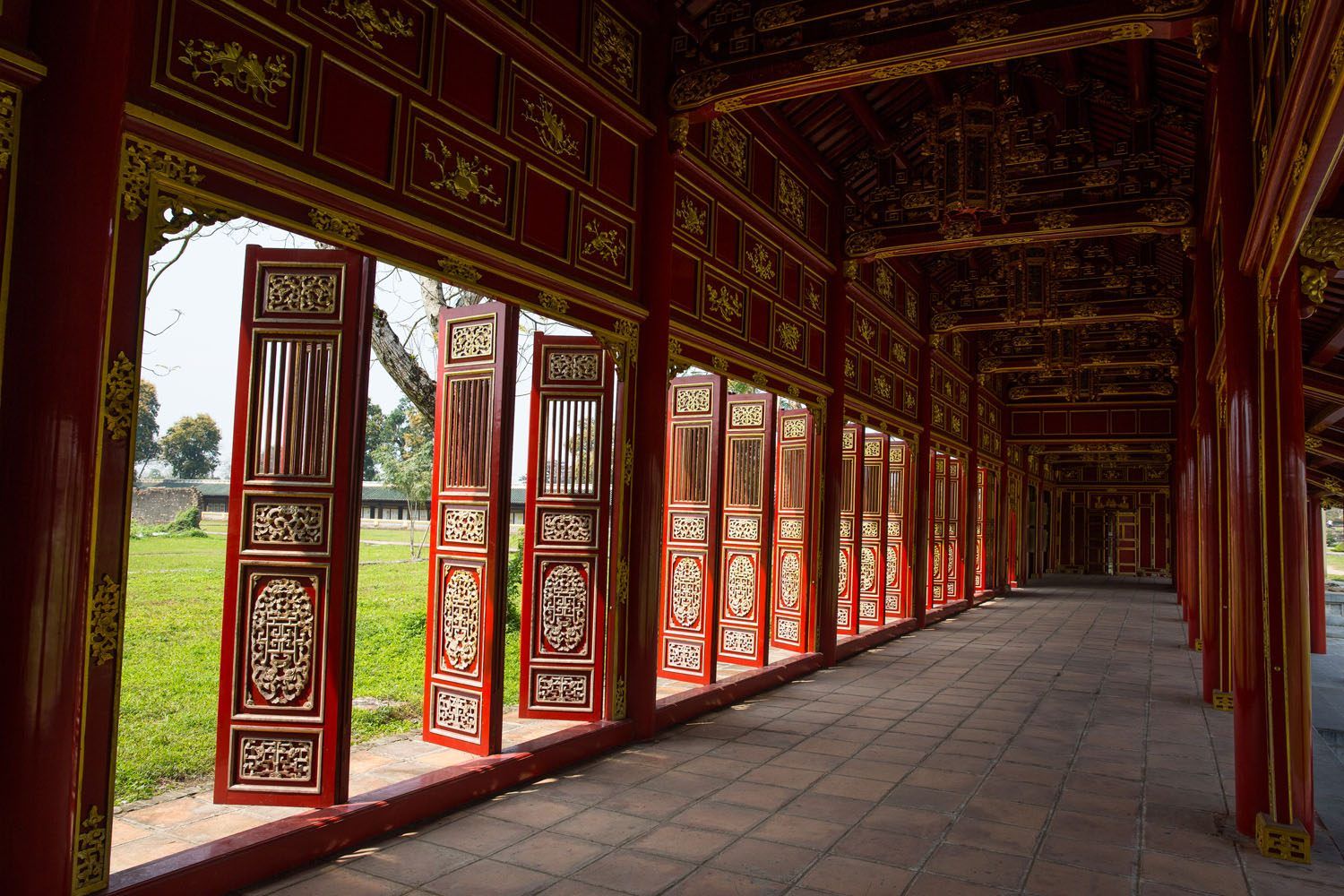 Inside the Imperial City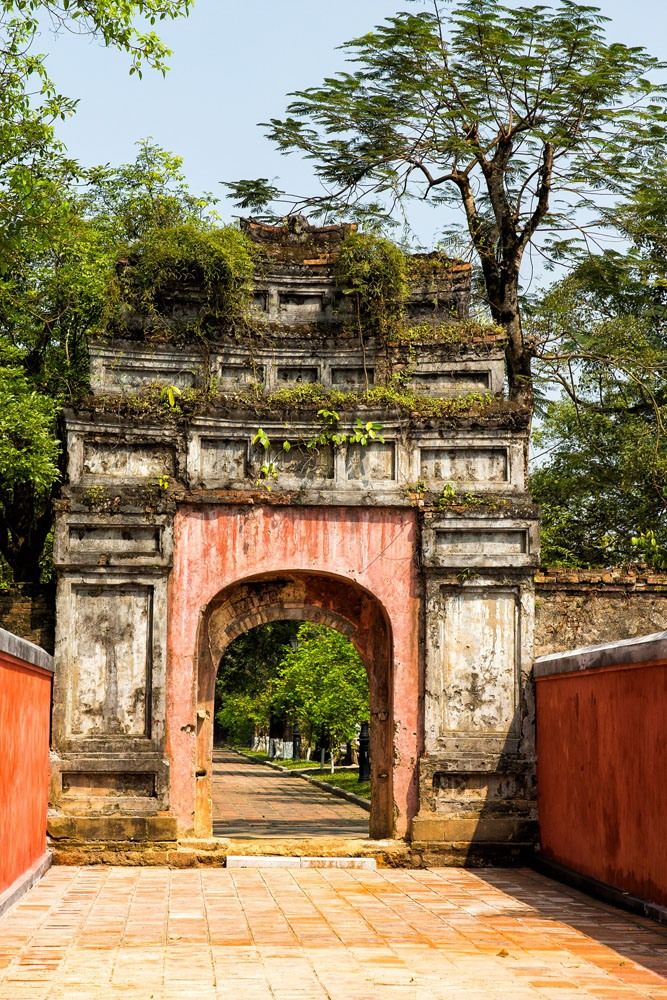 Crumbling gate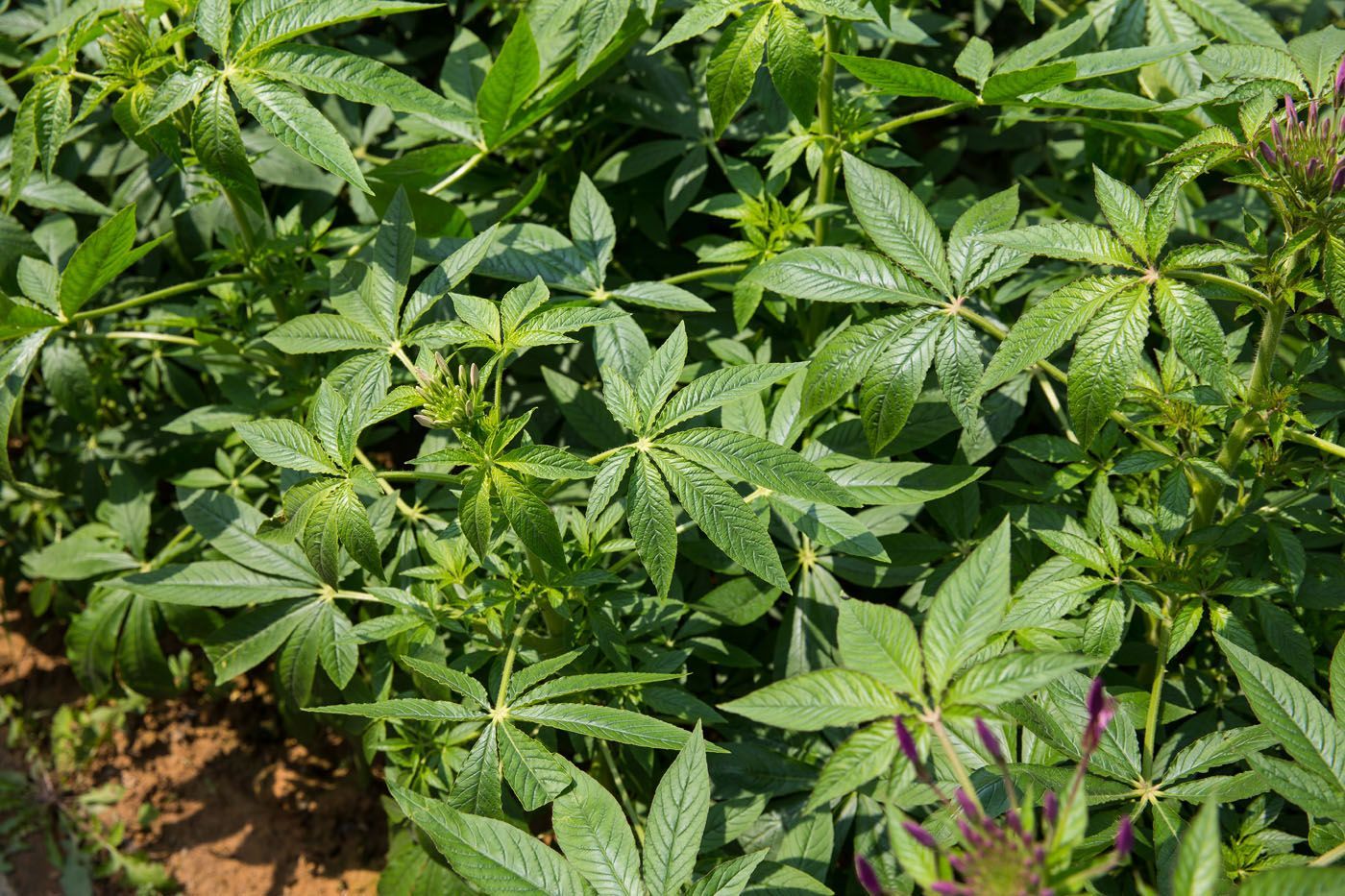 Marijuana growing in the Imperial City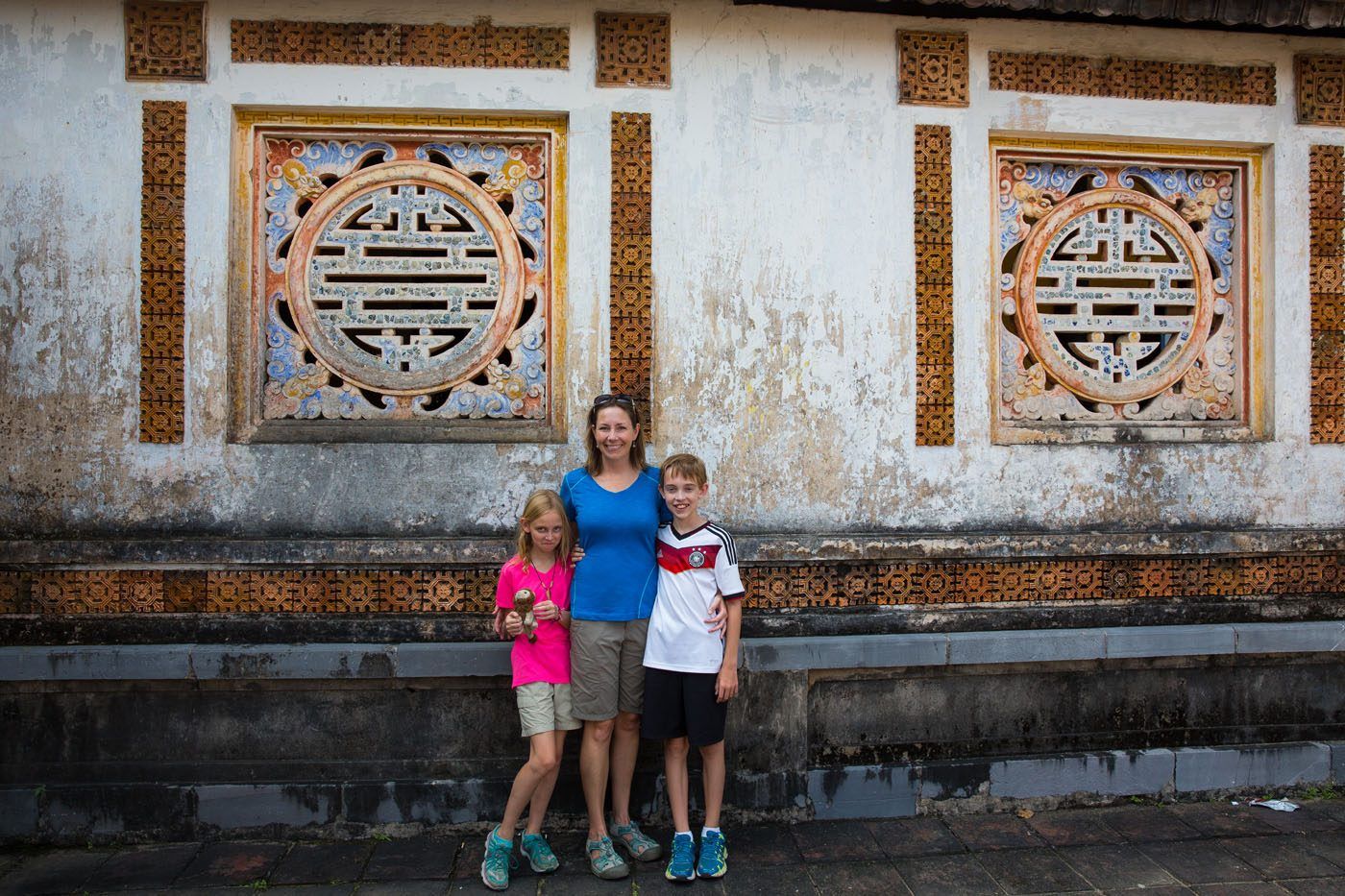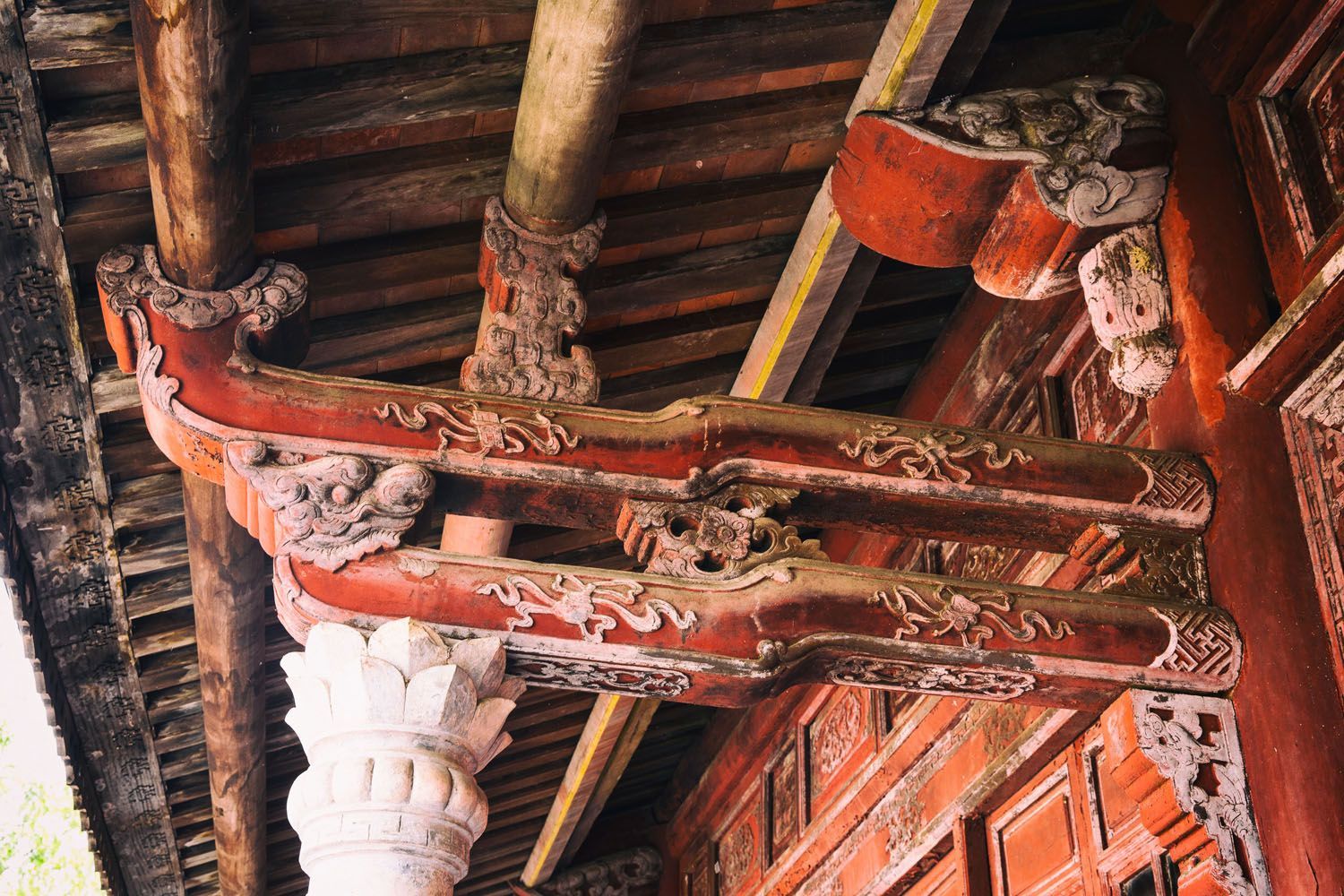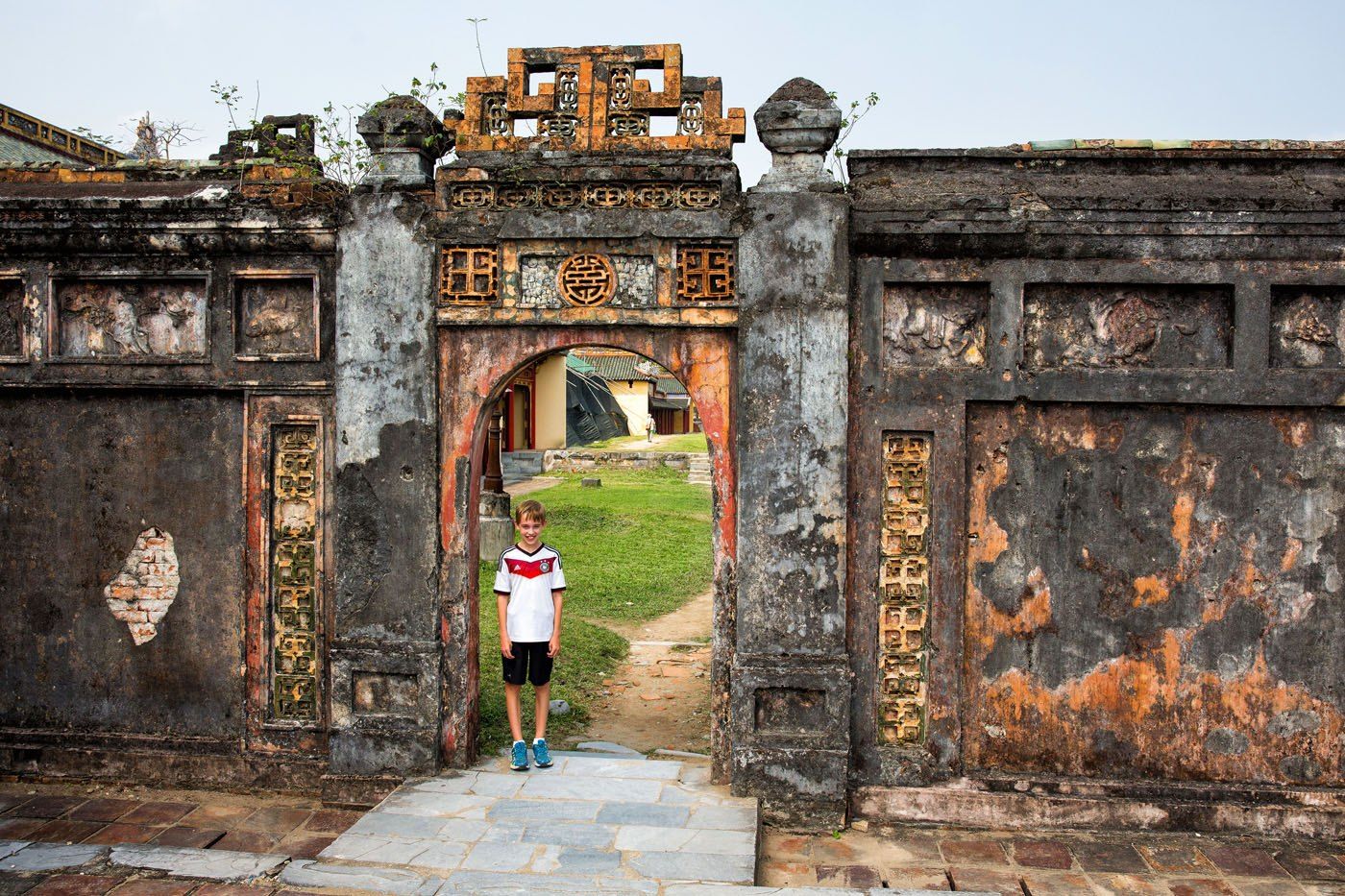 Tyler in front of another crumbling wall. Hue was the site of intense battles during the Vietnam War and because of this, the Imperial City and the city of Hue saw a lot of destruction.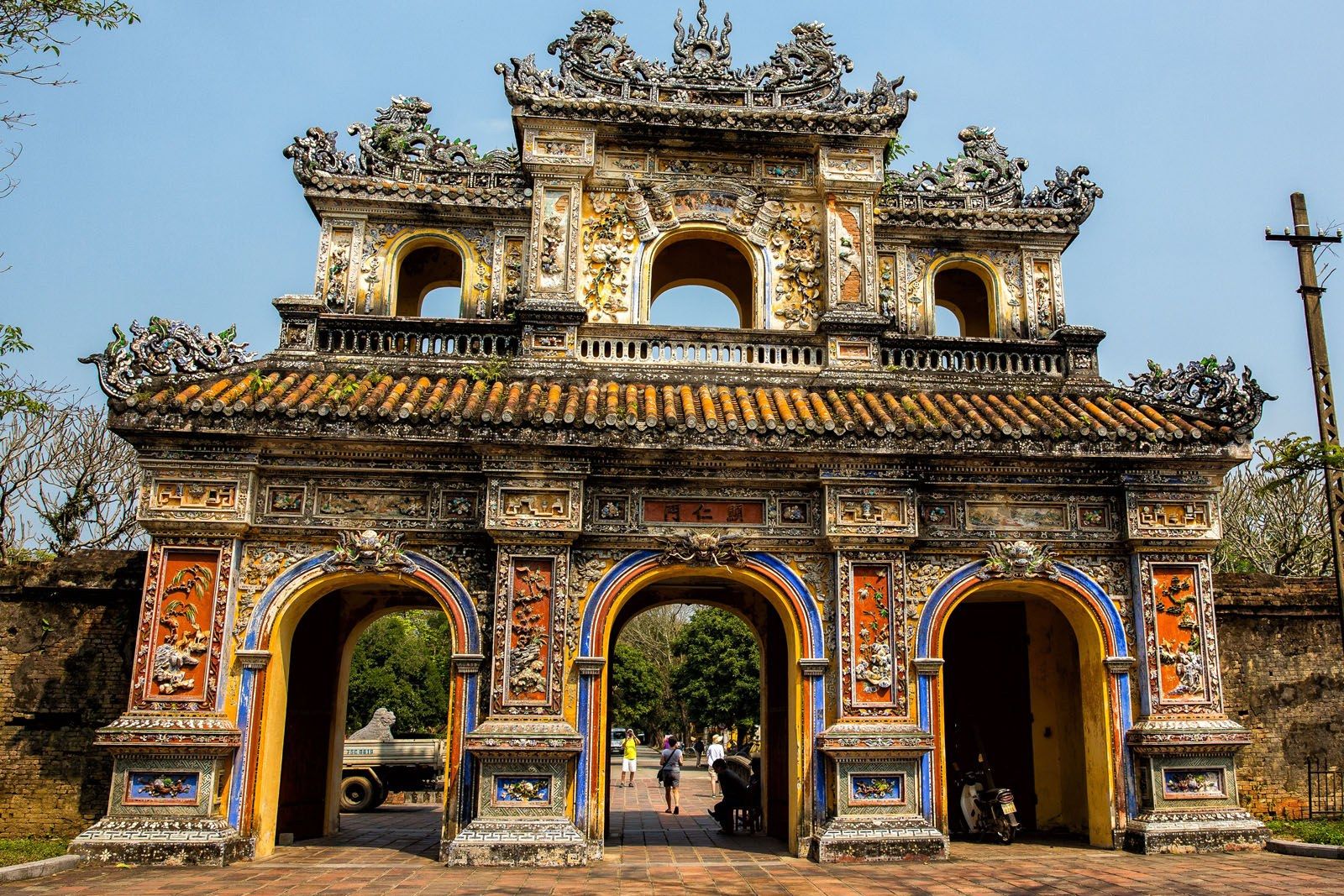 Gate into the Imperial City
To the souvenir shop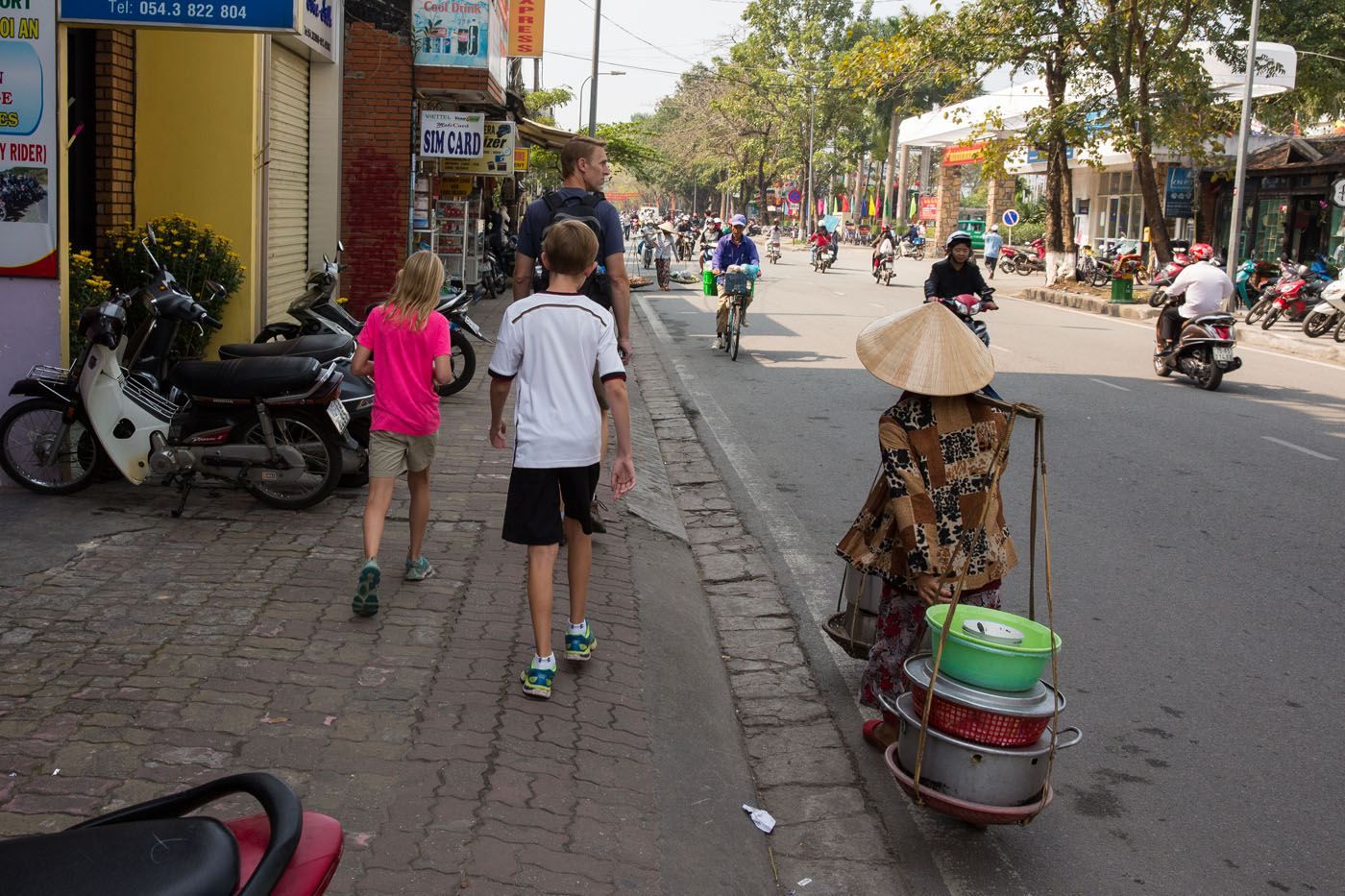 Walking the streets of Hue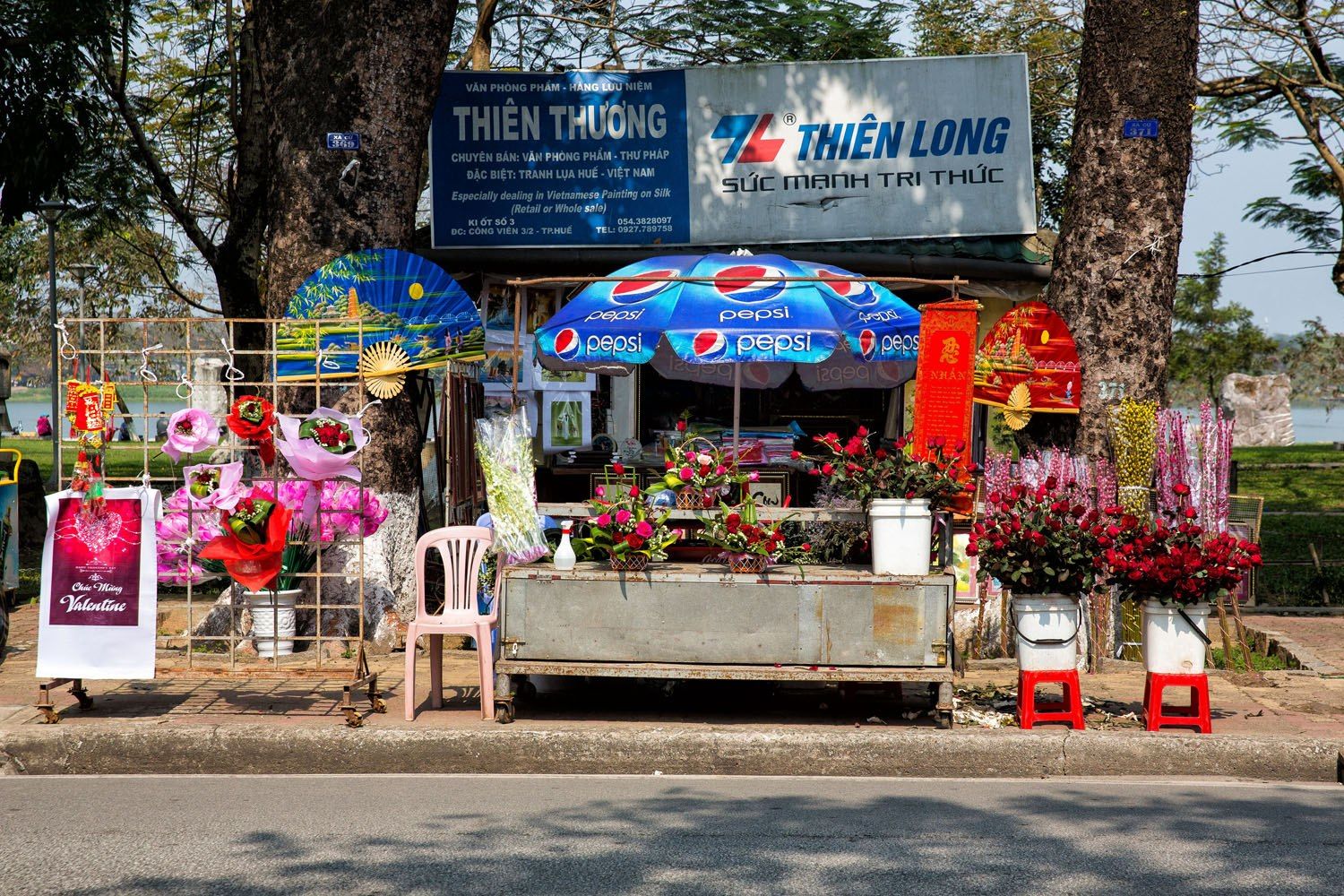 Valentine's Day in Vietnam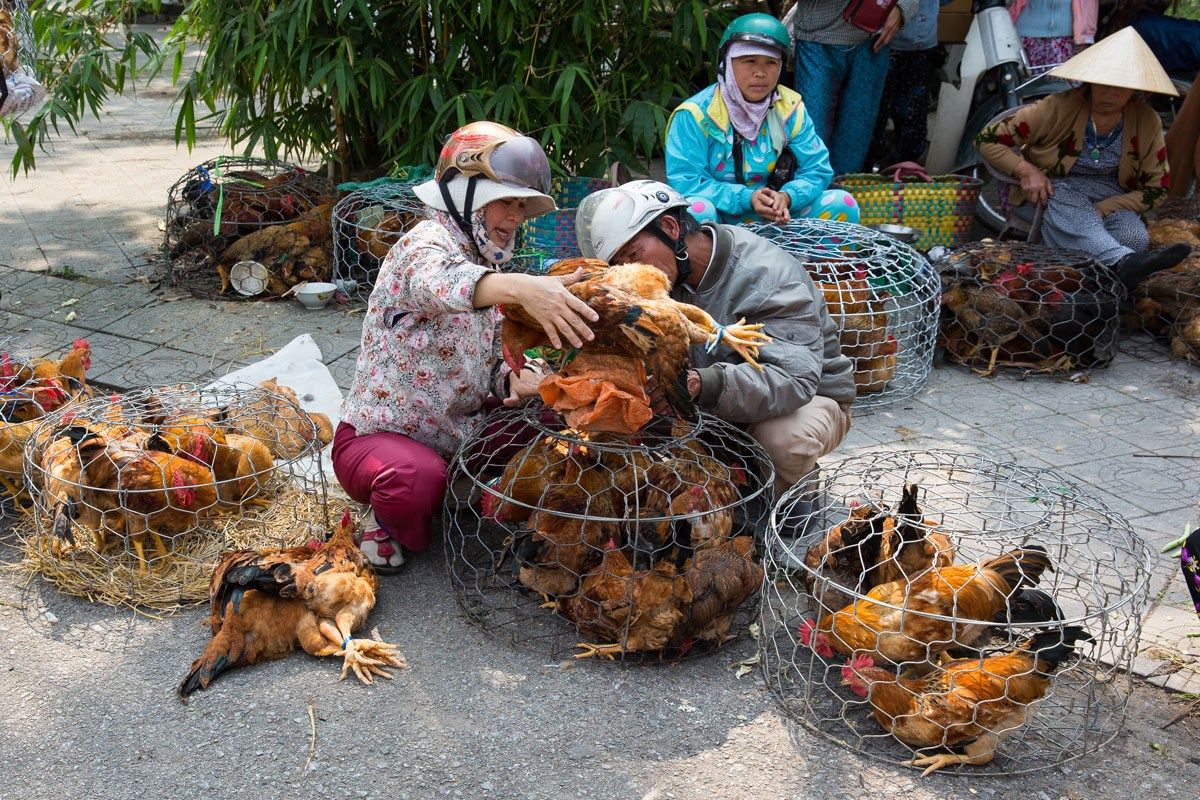 Chickens for sale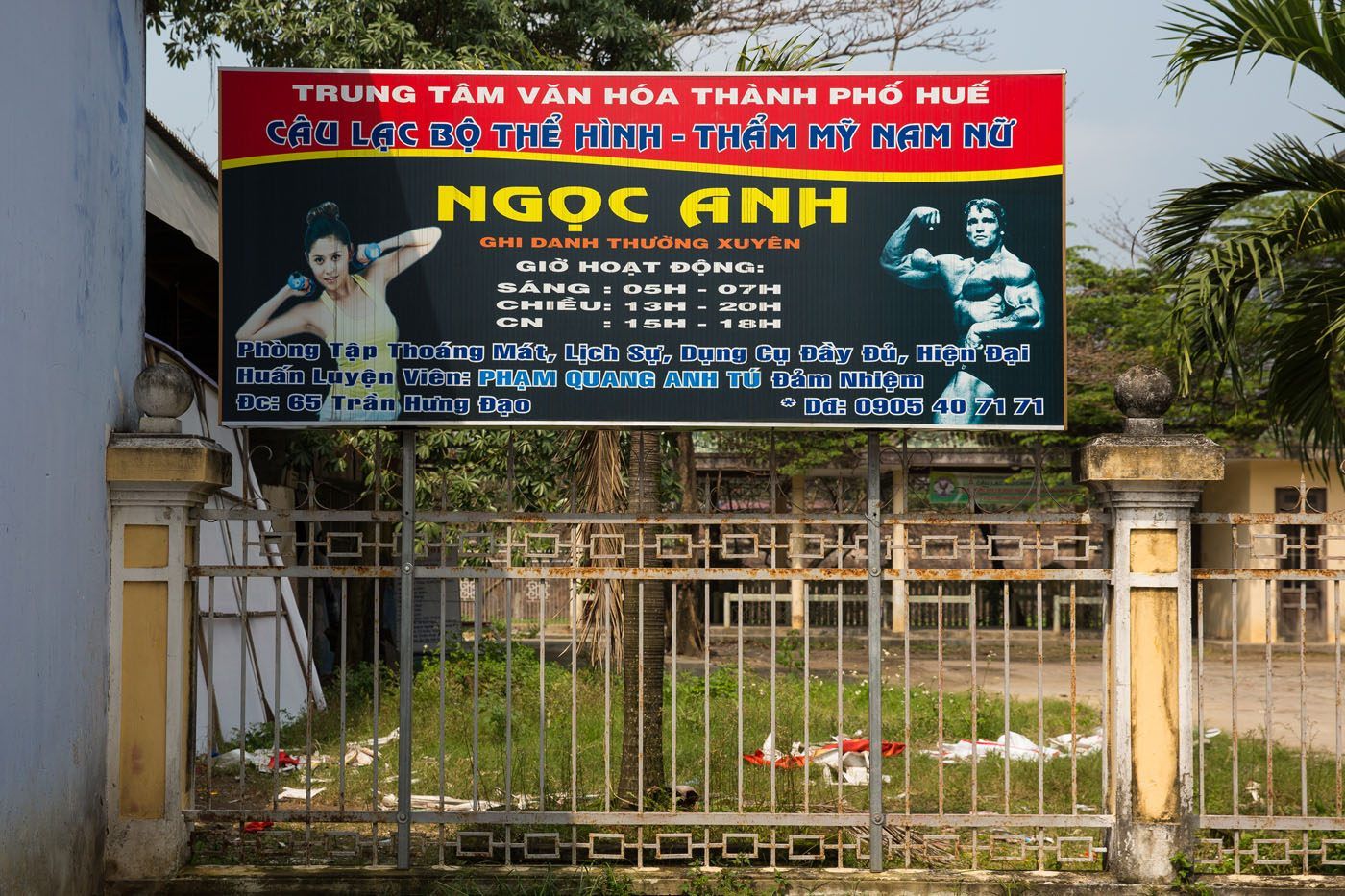 Arnold Schwarzenegger in Hue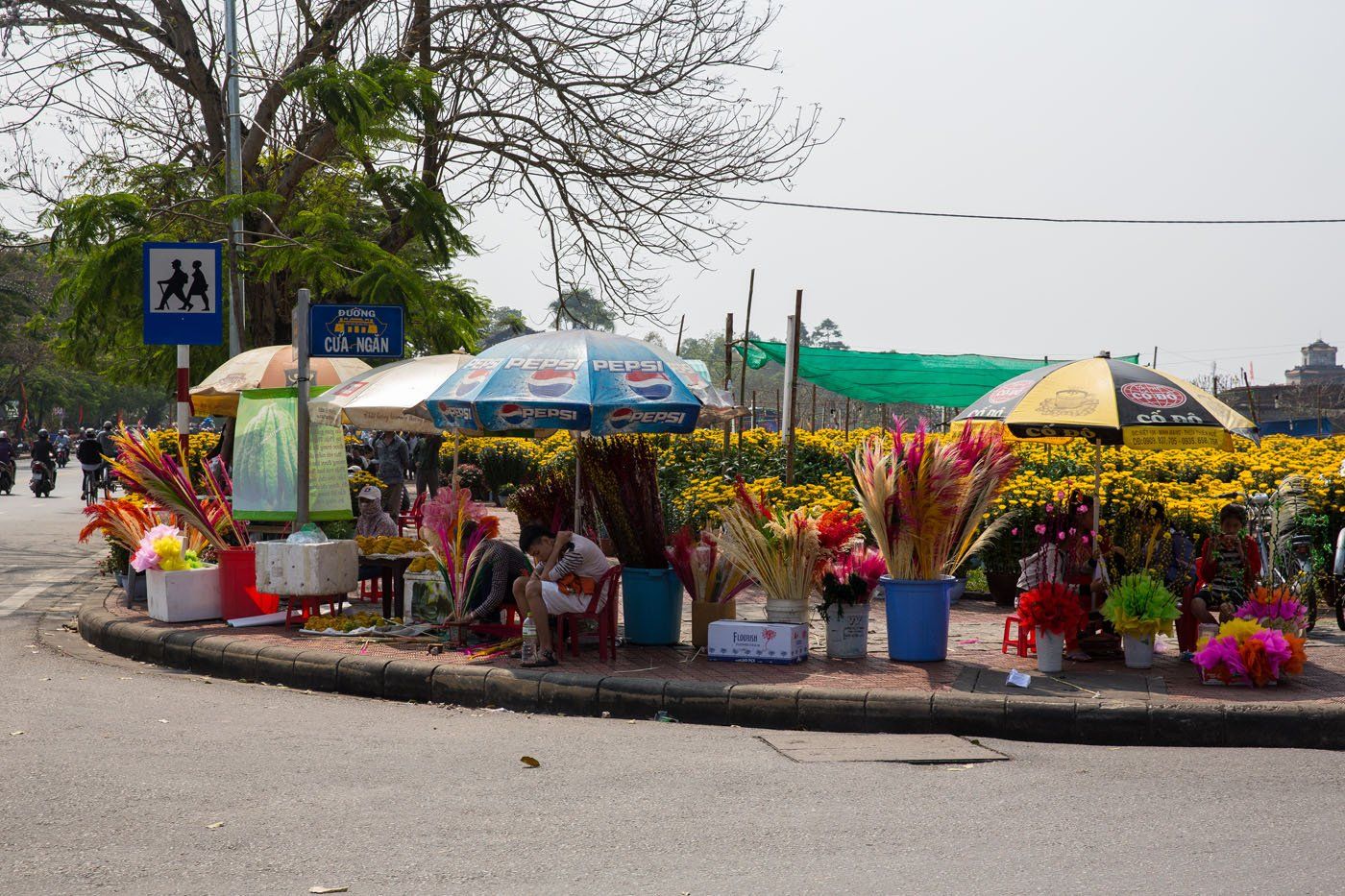 Chrysanthemums and decorations for Tet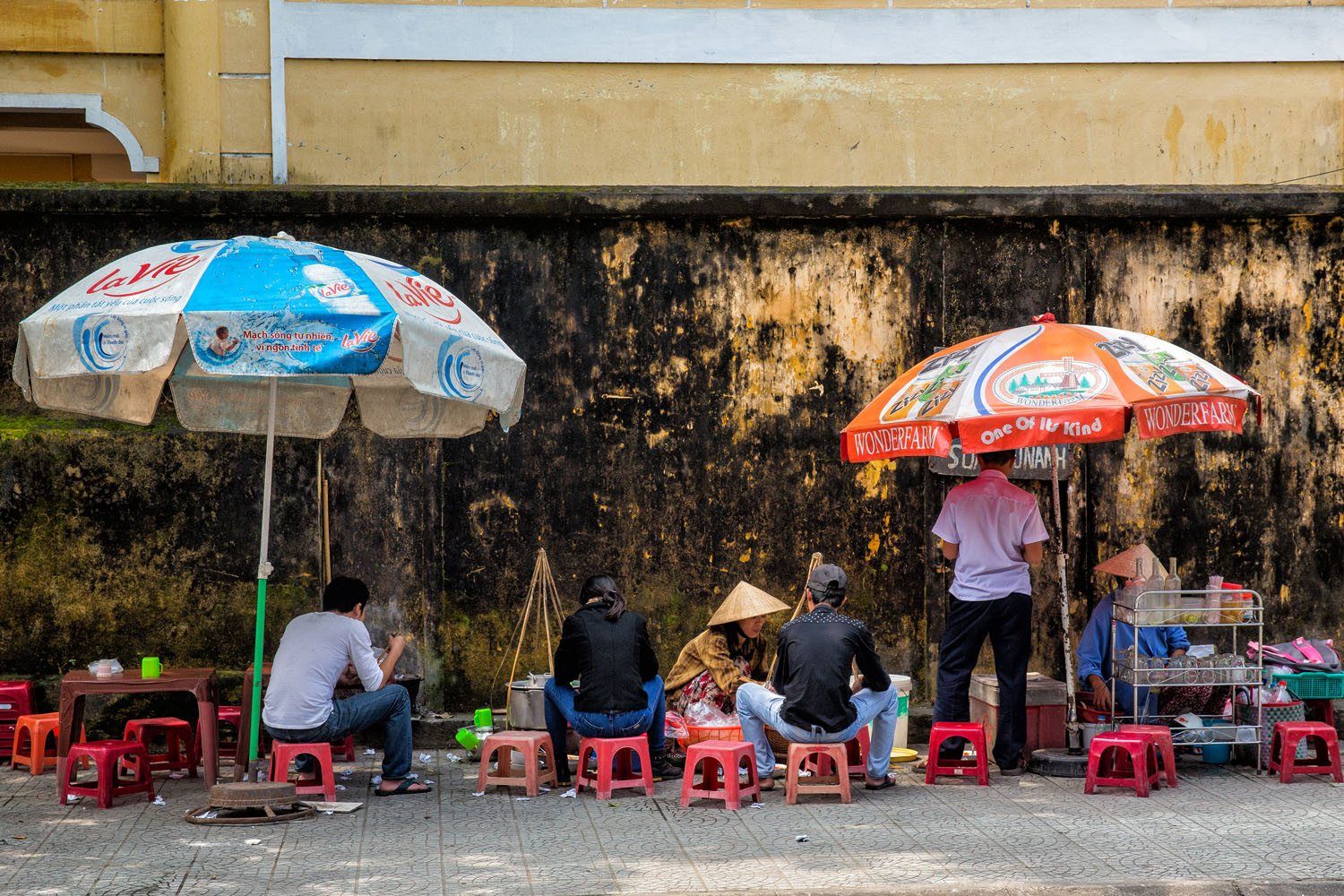 Street scene in Hue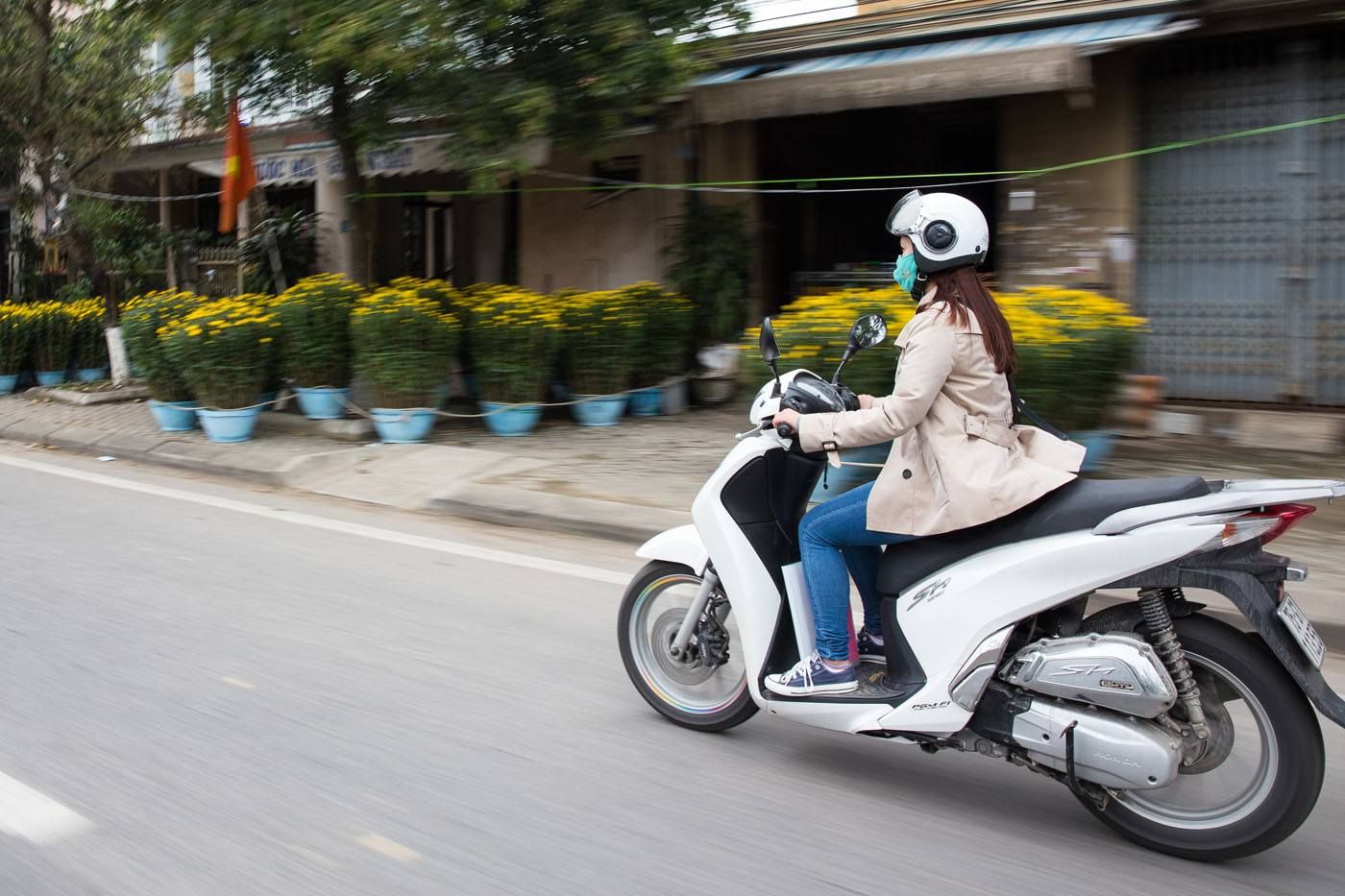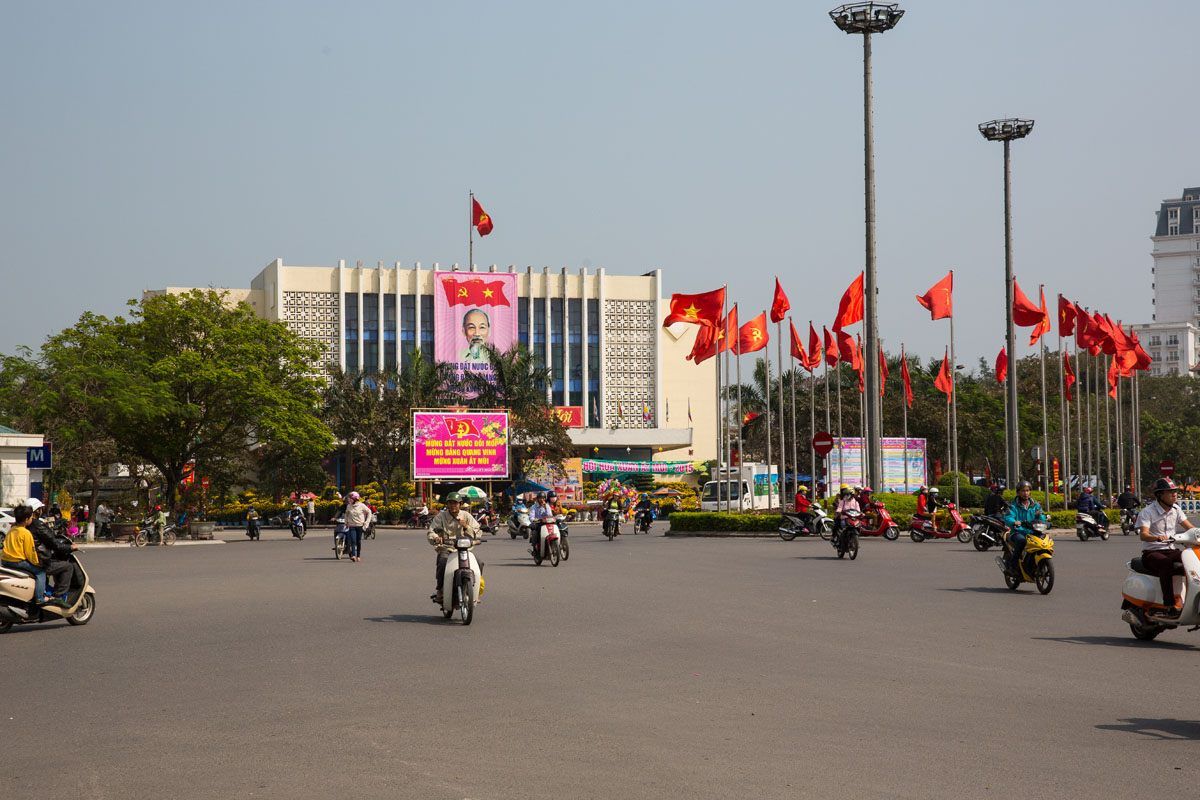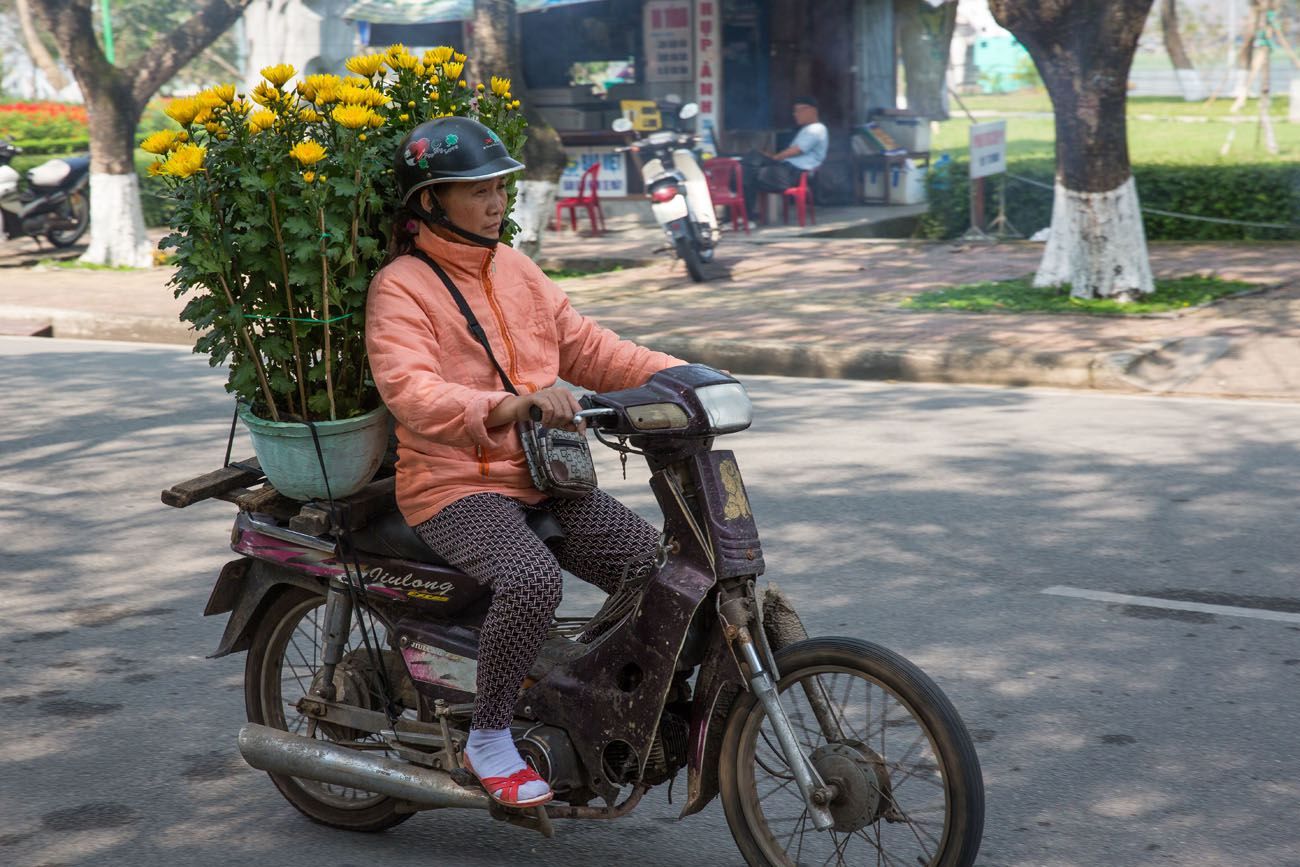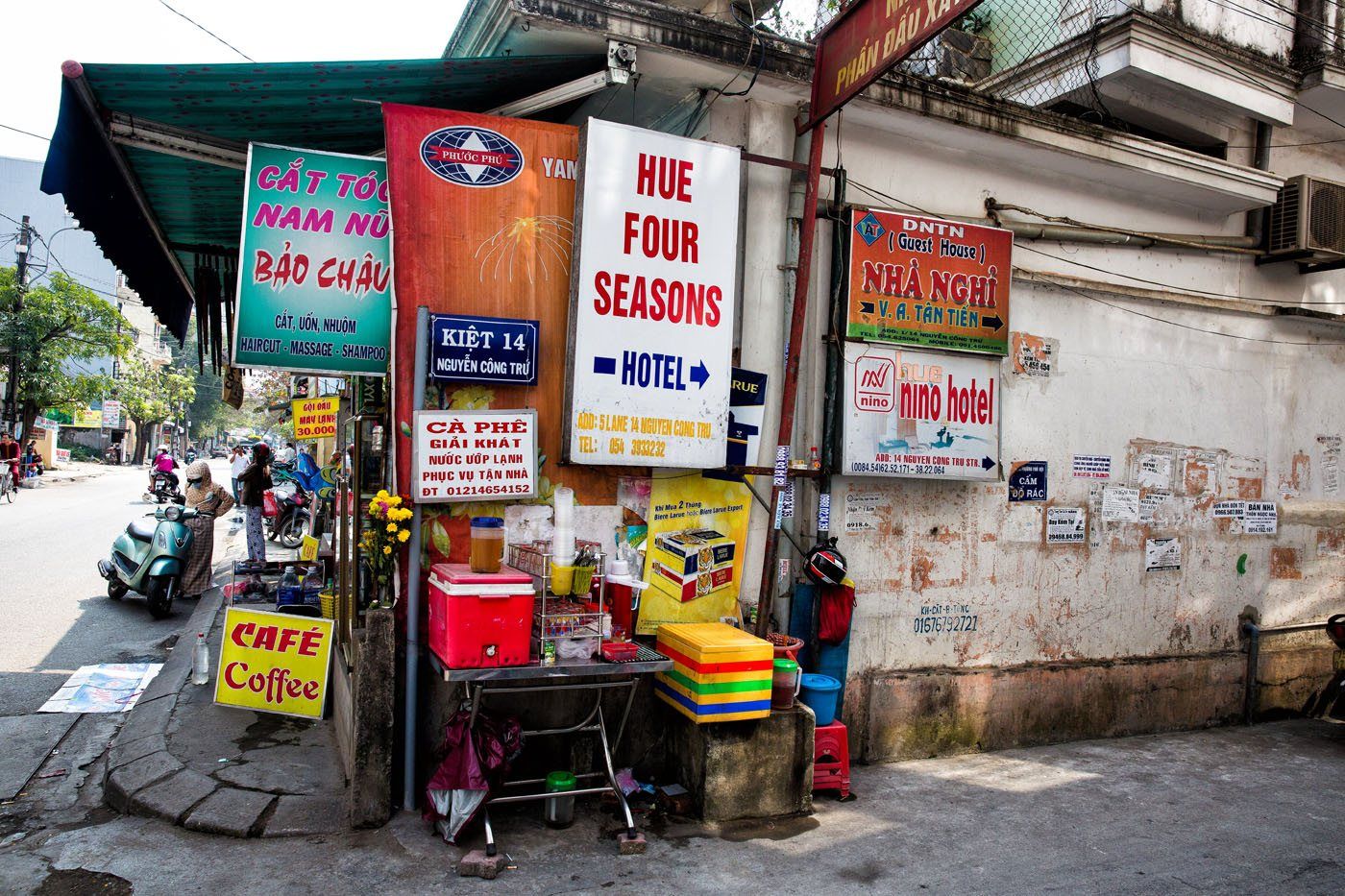 Street signs
Where We Stayed
The Hue Holiday Diamond Hotel. This was a clean, quiet, no-frills hotel within walking distance of many of the main sites of Hue. The staff was friendly, the WiFi worked relatively well, and we were served breakfast every morning.
---
You Might Also Like: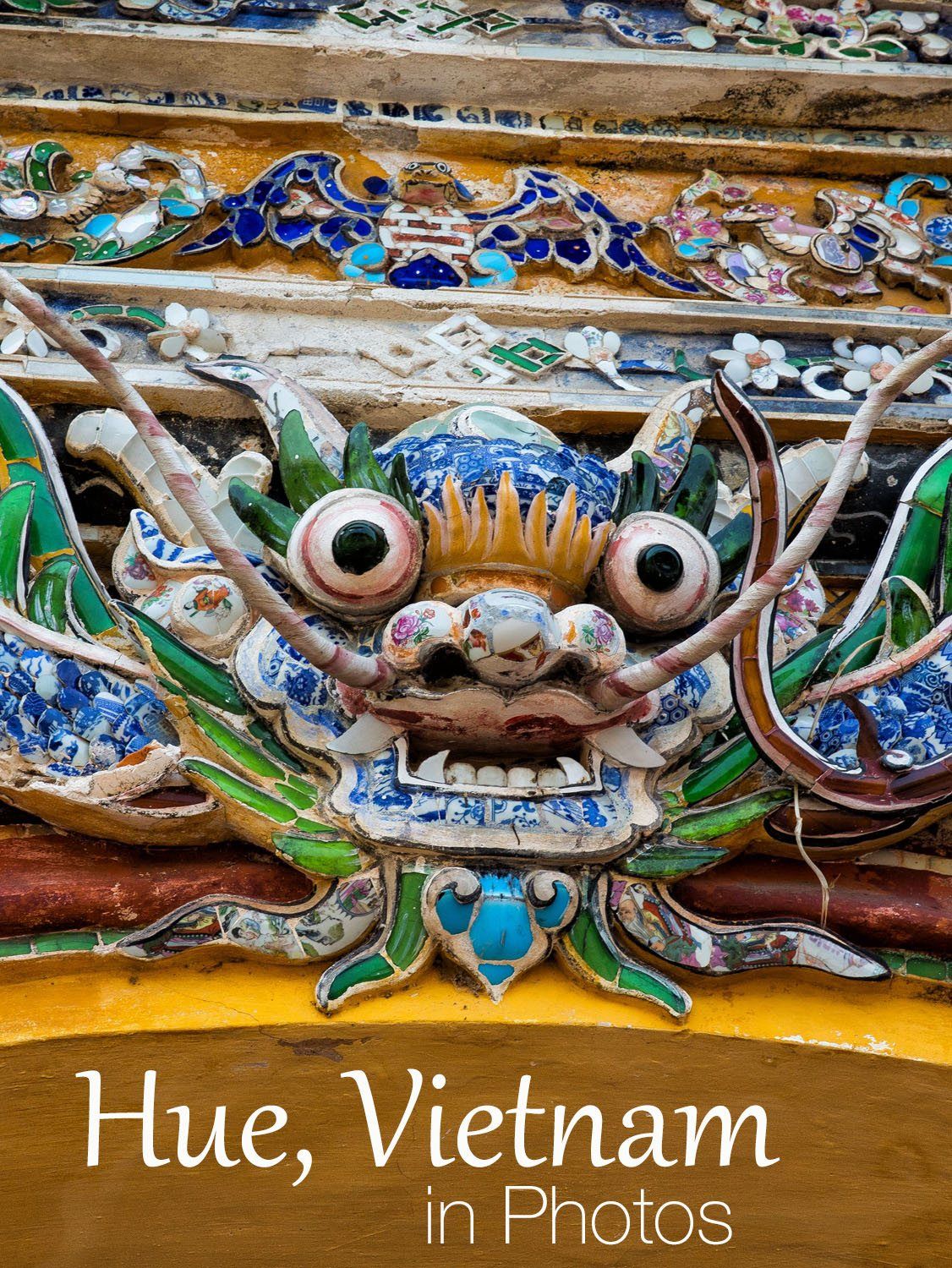 Note: This post contains affiliate links. When you make a purchase using one of these affiliate links, we get paid a small commission at no extra cost to you.
All rights reserved © Earth Trekkers. Republishing this article and/or any of its contents (text, photography, etc.), in whole or in part, is strictly prohibited.