Da Nang, this small city in Vietnam, is located at the midpoint of the country, right on the ocean. Tour books don't highlight this city as a worthwhile place to visit so I was planning on skipping right over it while in Vietnam. During our time in Hoi An, we visited Da Nang more than once, and we quickly learned that Da Nang is unexpectedly awesome.
We got our first taste of this town when our flight from Ho Chi Minh City landed here. Da Nang, Vietnam is an up and coming metropolitan city, with skyscrapers, modern bridges, mountain scenery, and some of the best beaches we have seen yet. For four days we stayed in the very touristy and totally awesome Hoi An but decided to devote some of our time to visit Da Nang.
Da Nang, Vietnam
For an afternoon, we hired a driver to give us a tour of Da Nang. Little did I know that Da Nang, Vietnam is home to China Beach, the site of R&R for American troops during the Vietnam War. I also had no idea that Vietnam is home to so many gorgeous beaches. It's kind of silly, actually, since Vietnam has a tremendous amount of coastline.
The beaches are wide, sheltered by palm trees, and almost deserted at this time of year. Temperatures in February make it up to 80 degrees during the day, decent beach weather. So where are all of the people?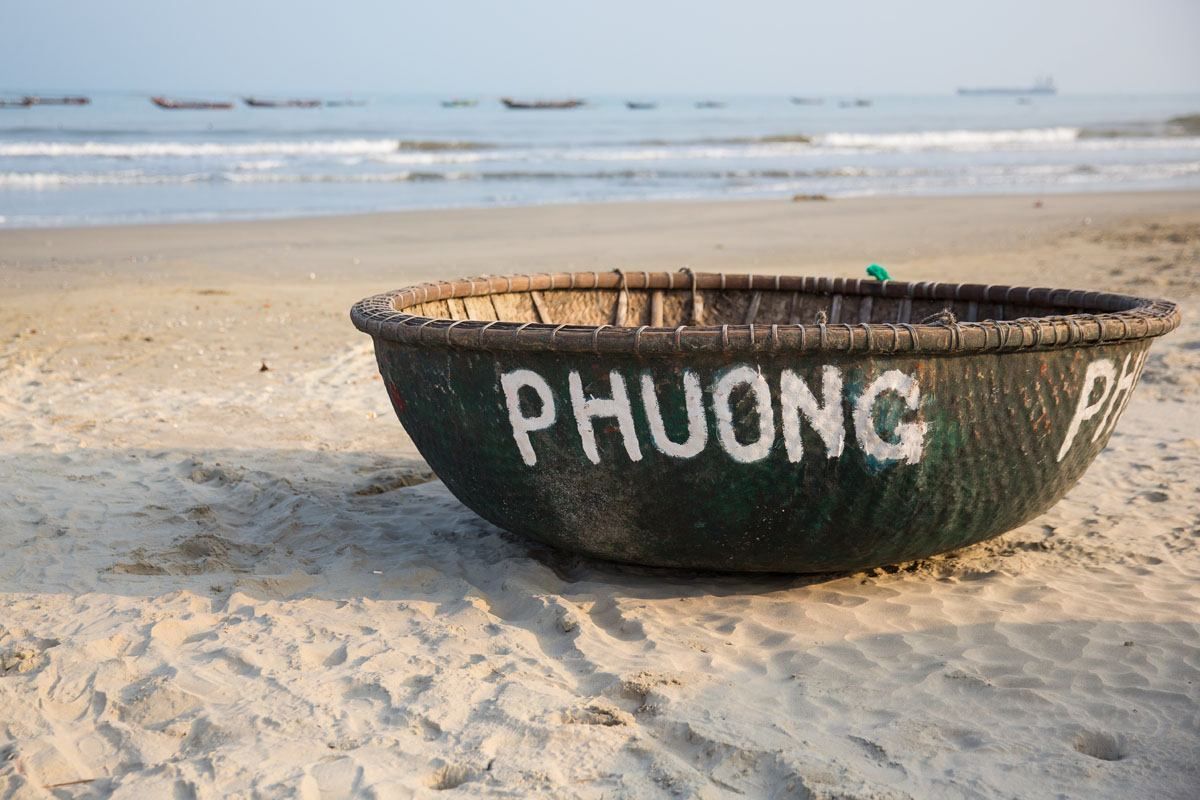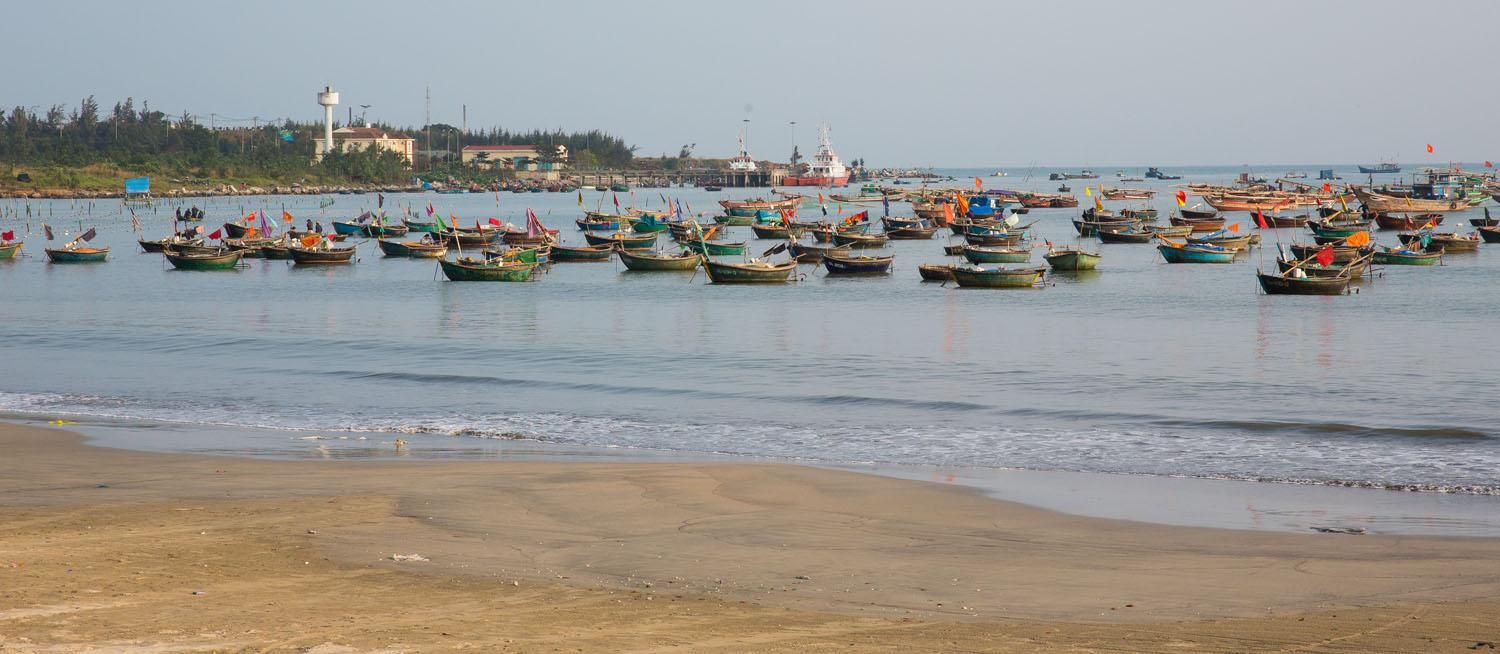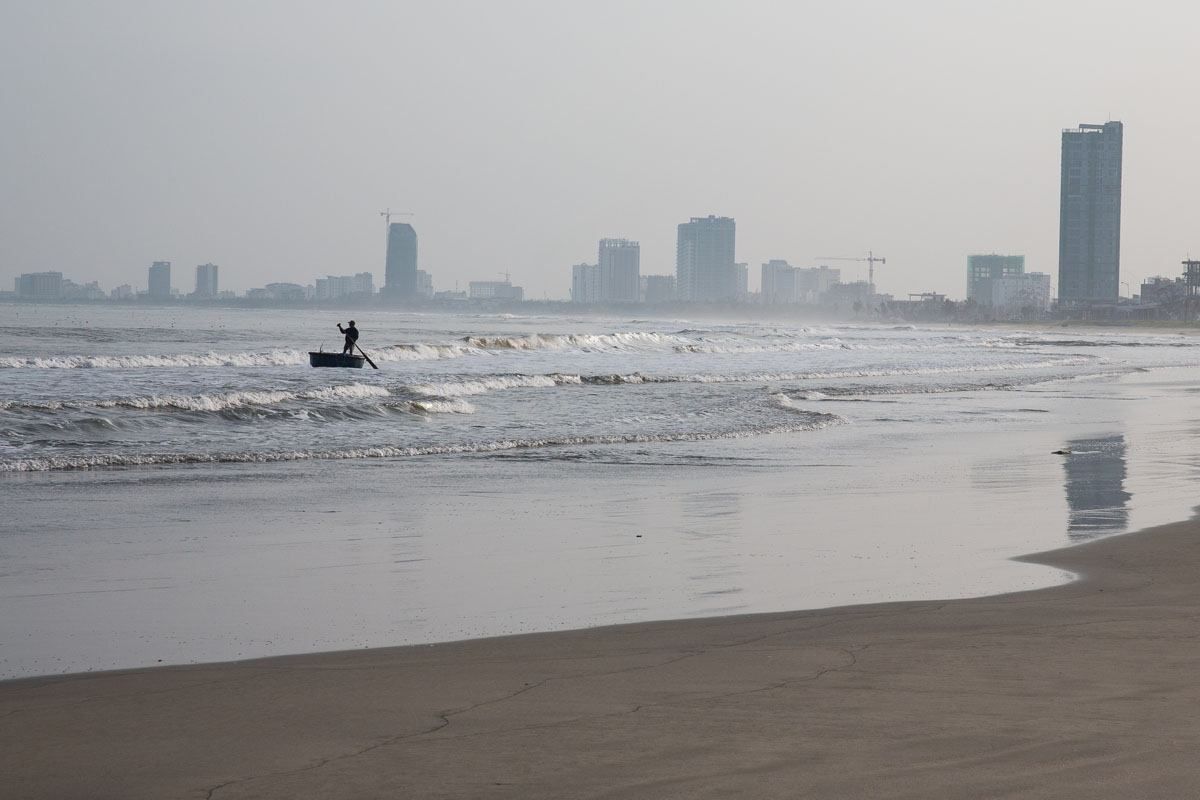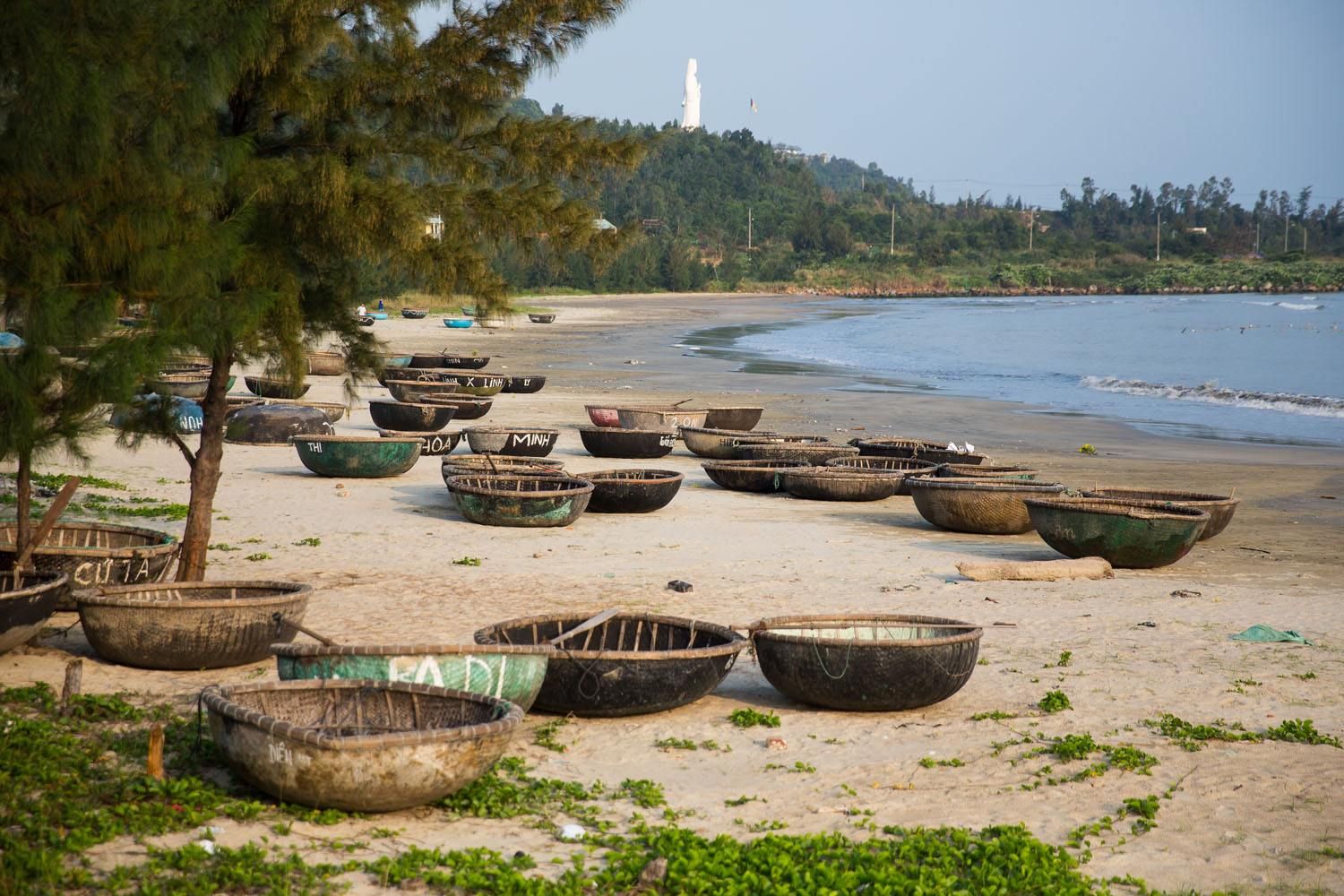 Lady Buddha
Our next stop was the see the Lady Buddha, a giant Buddha overlooking the beaches of Da Nang. What we liked seeing more than the Buddha were the Chinese style buildings sitting around it.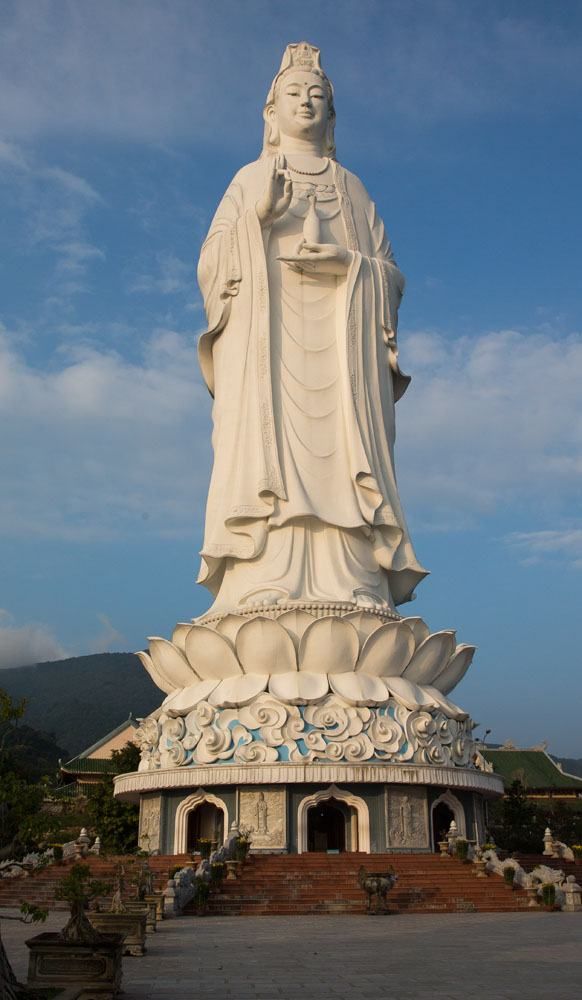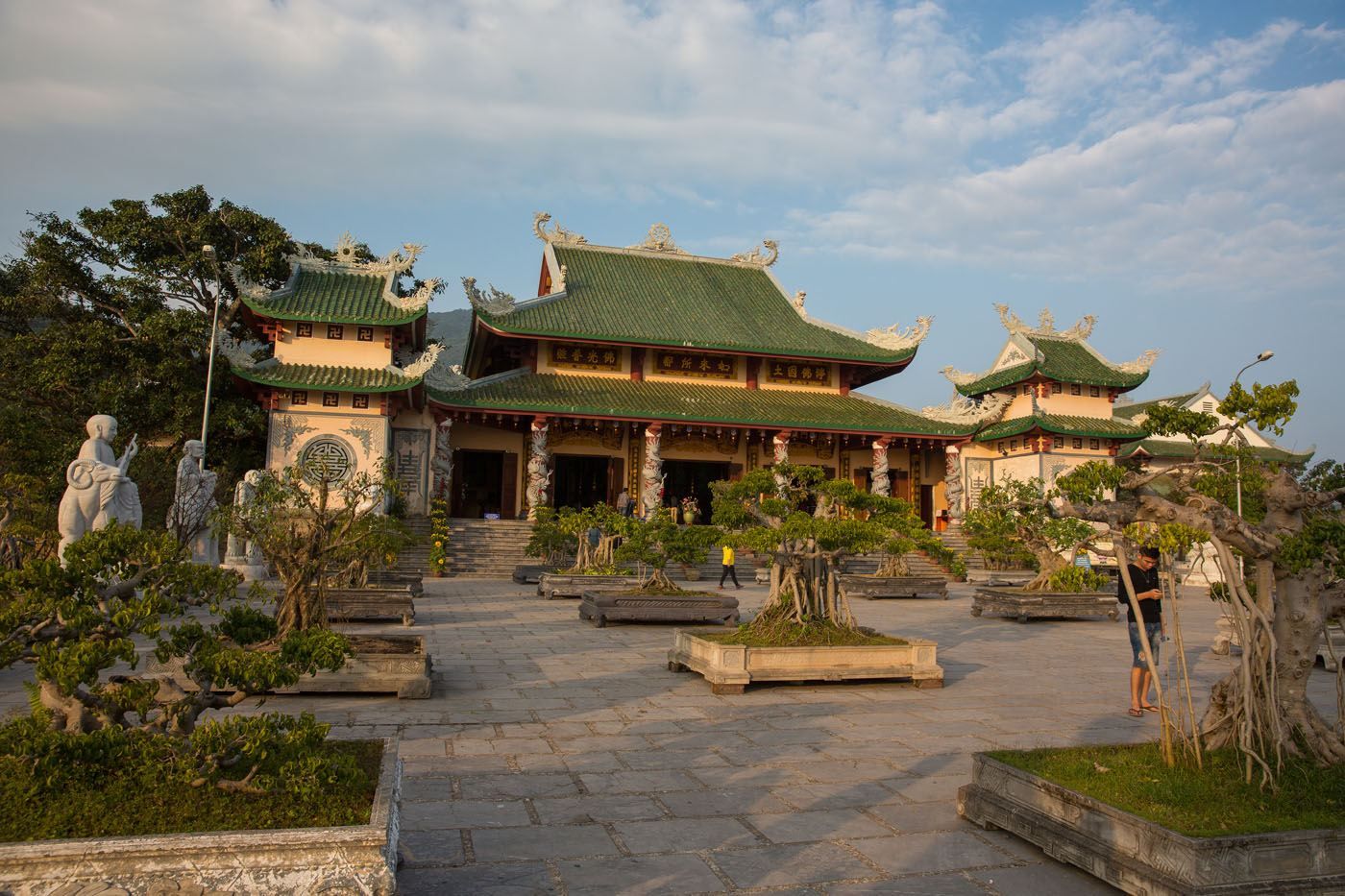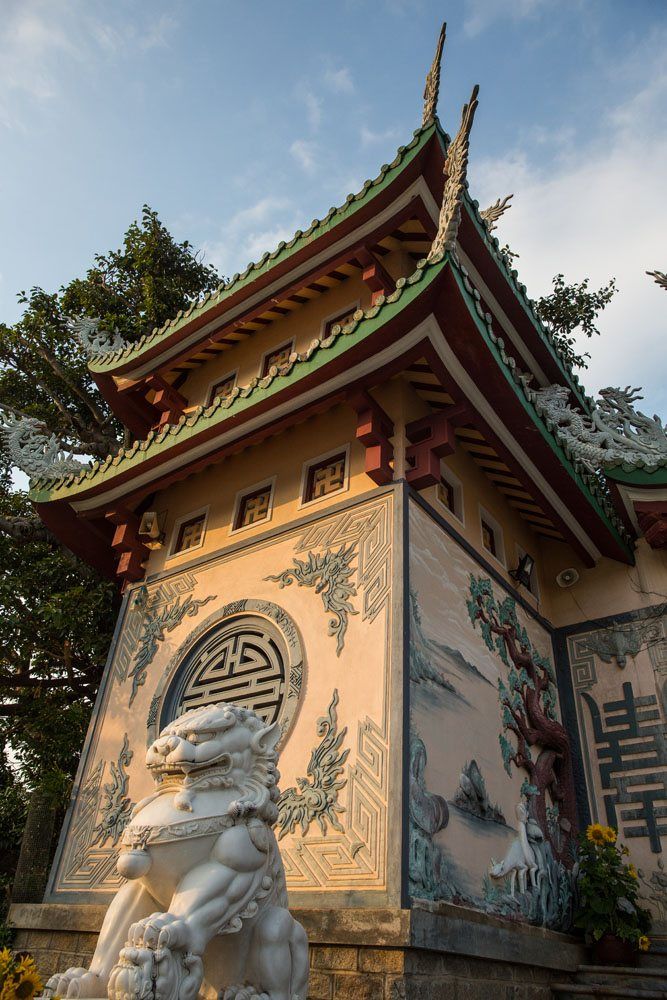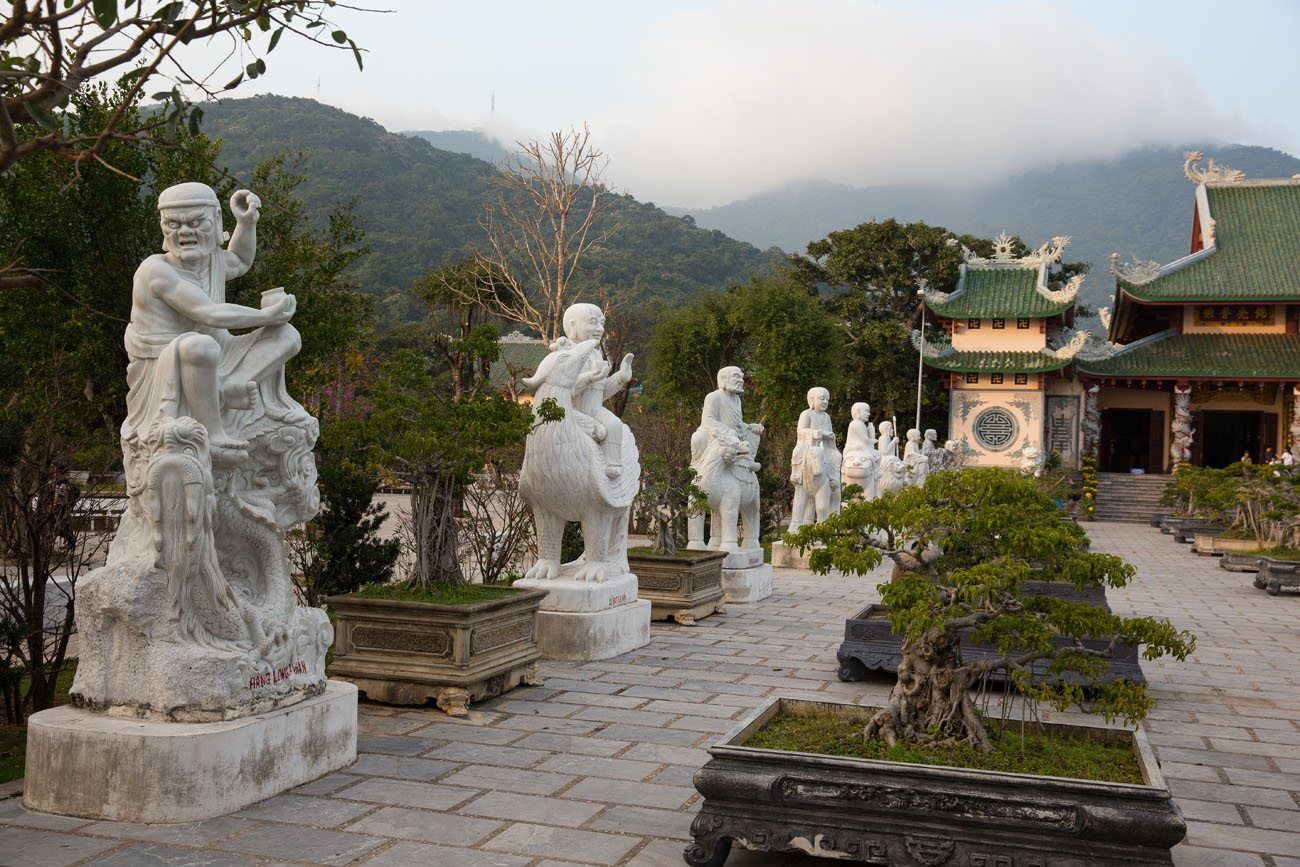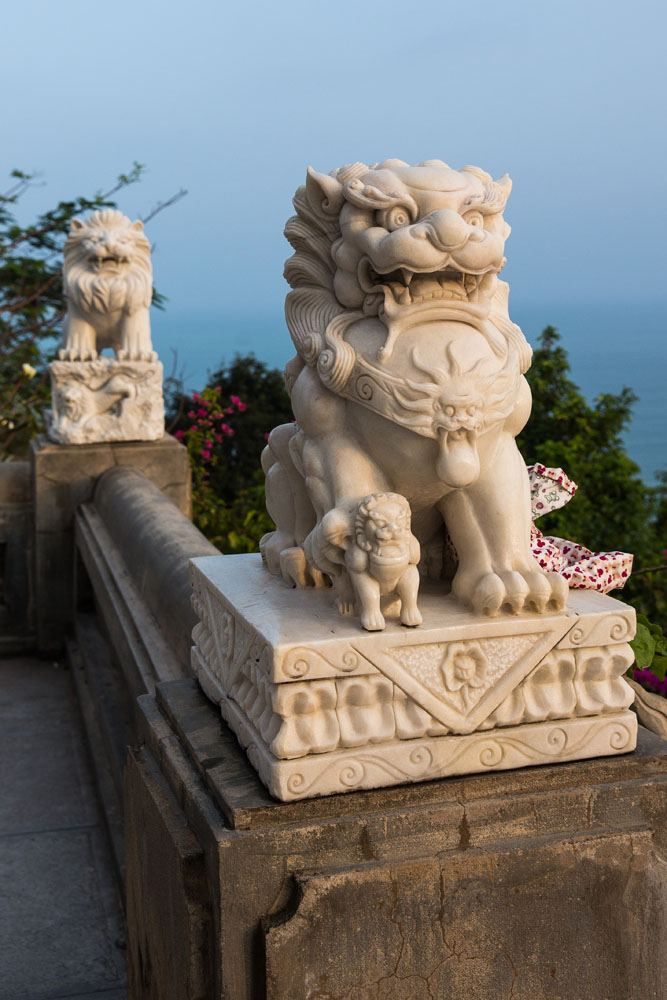 For dinner we ate at Limoncello, an awesome Italian restaurant located in downtown Da Nang. Our family will never tire of Italian food and it is our go to cuisine when we tire of meal after meal of local food. A nice glass of wine (or two!) is also much appreciated by the adults.
The Dragon Bridge
The next big Da Nang surprise? The Dragon Bridge. How cool is it that there is a bridge constructed to look like a dragon? The bridge is constantly changing colors, from yellow to blue to green to turquoise. What makes it even more special is the fact that the dragon breathes actual fire at 9 pm on Saturday and Sunday nights. Too bad we were here on a Monday.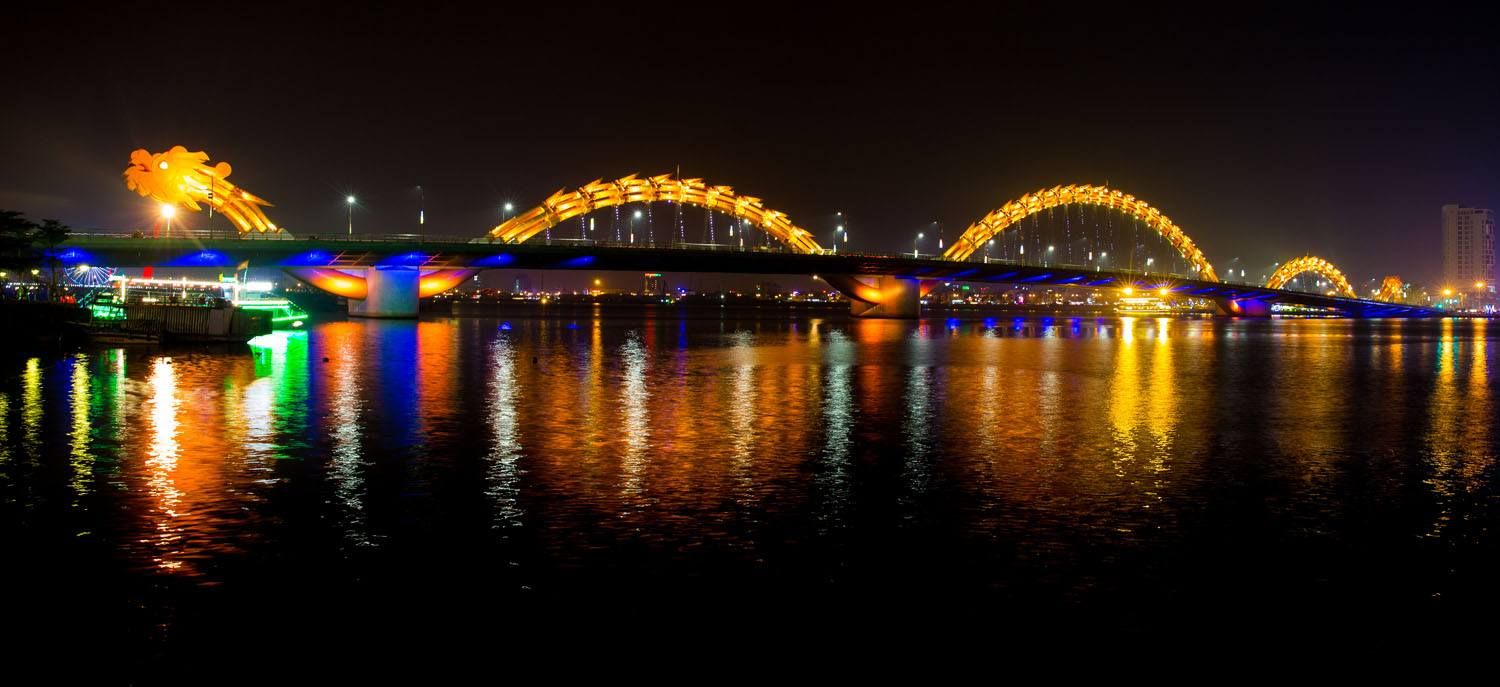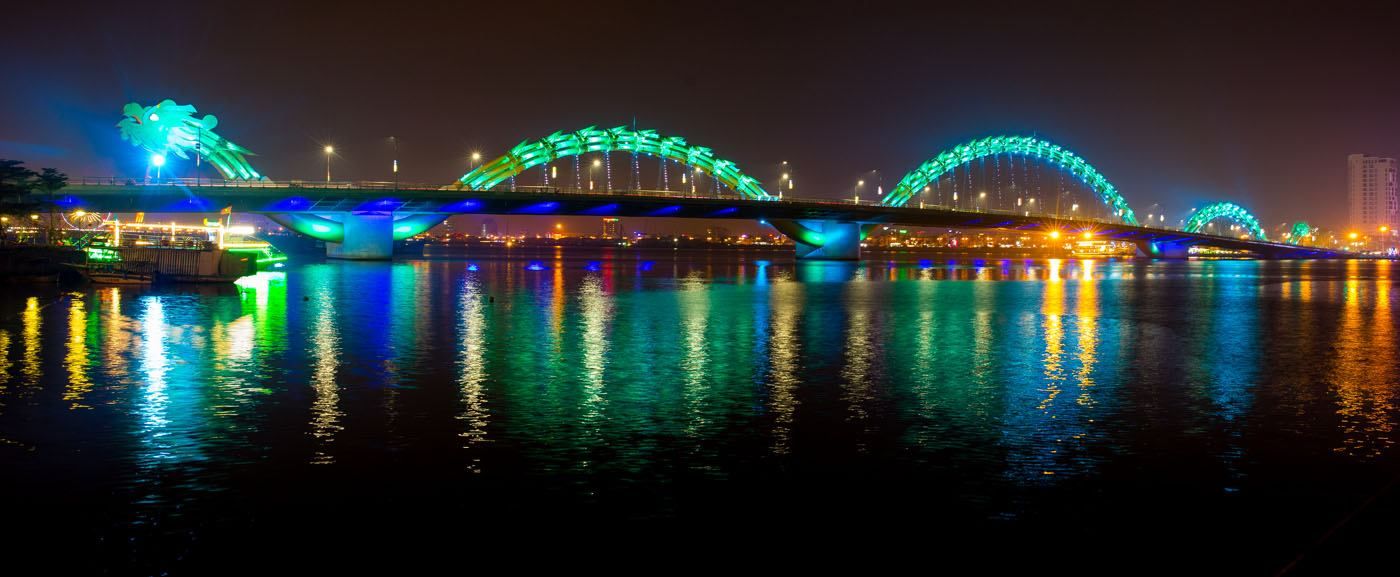 Marble Mountain
Our brief tour ended with the Dragon Bridge, but we would travel back through here again several days later when driving from Hoi An to Hue. Along the way we stopped at the Marble Mountain, a religious site located in a limestone karst mountain just south of Da Nang. Here we saw more Buddhas, more temples, and another view out over the city. The Marble Mountain was low on the excitement meter and not worth going out of our way to see.
Hai Van Pass
Just north of Da Nang sits a small mountain range that seems to rise up out of nowhere. We passed over these mountains on the way to Hue, traveling up winding roads along the ocean great views of Vietnam.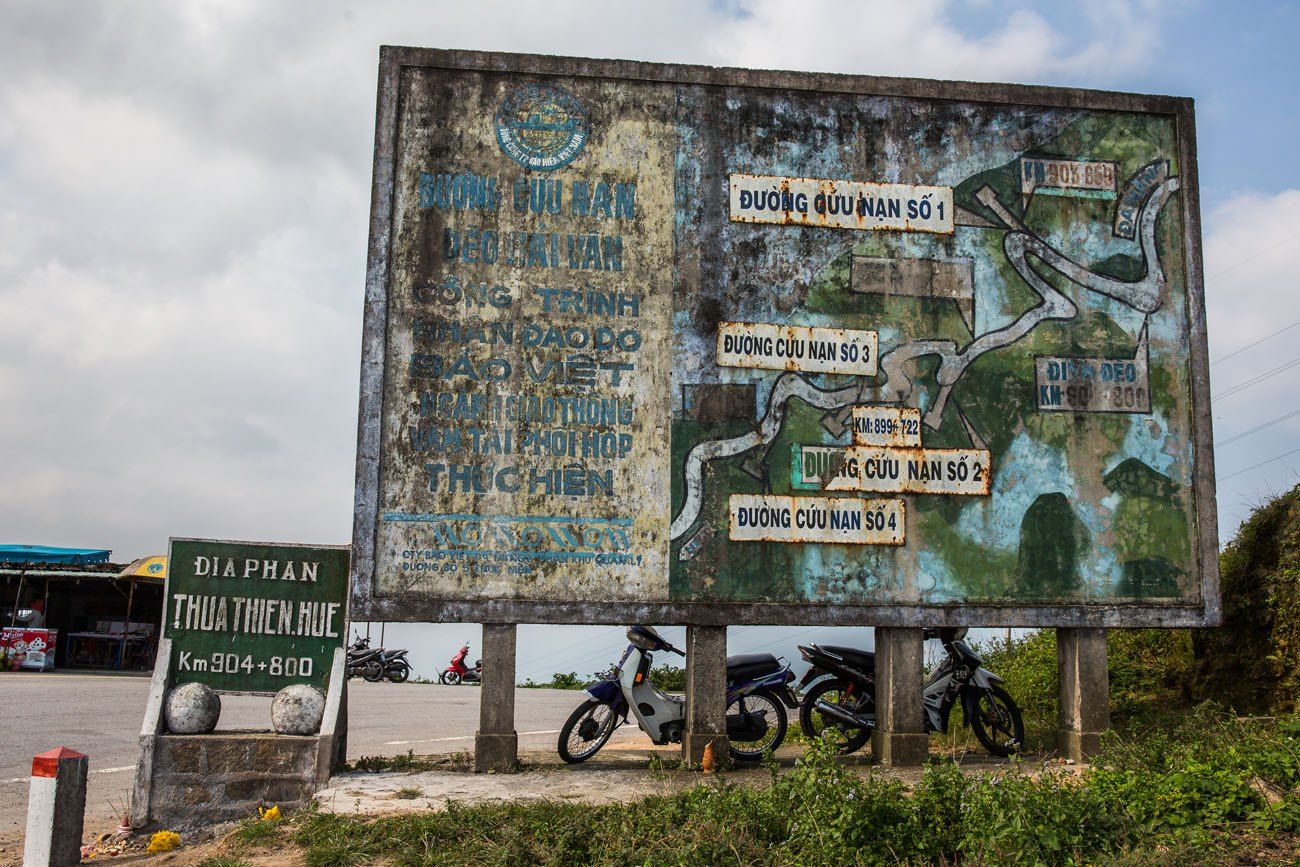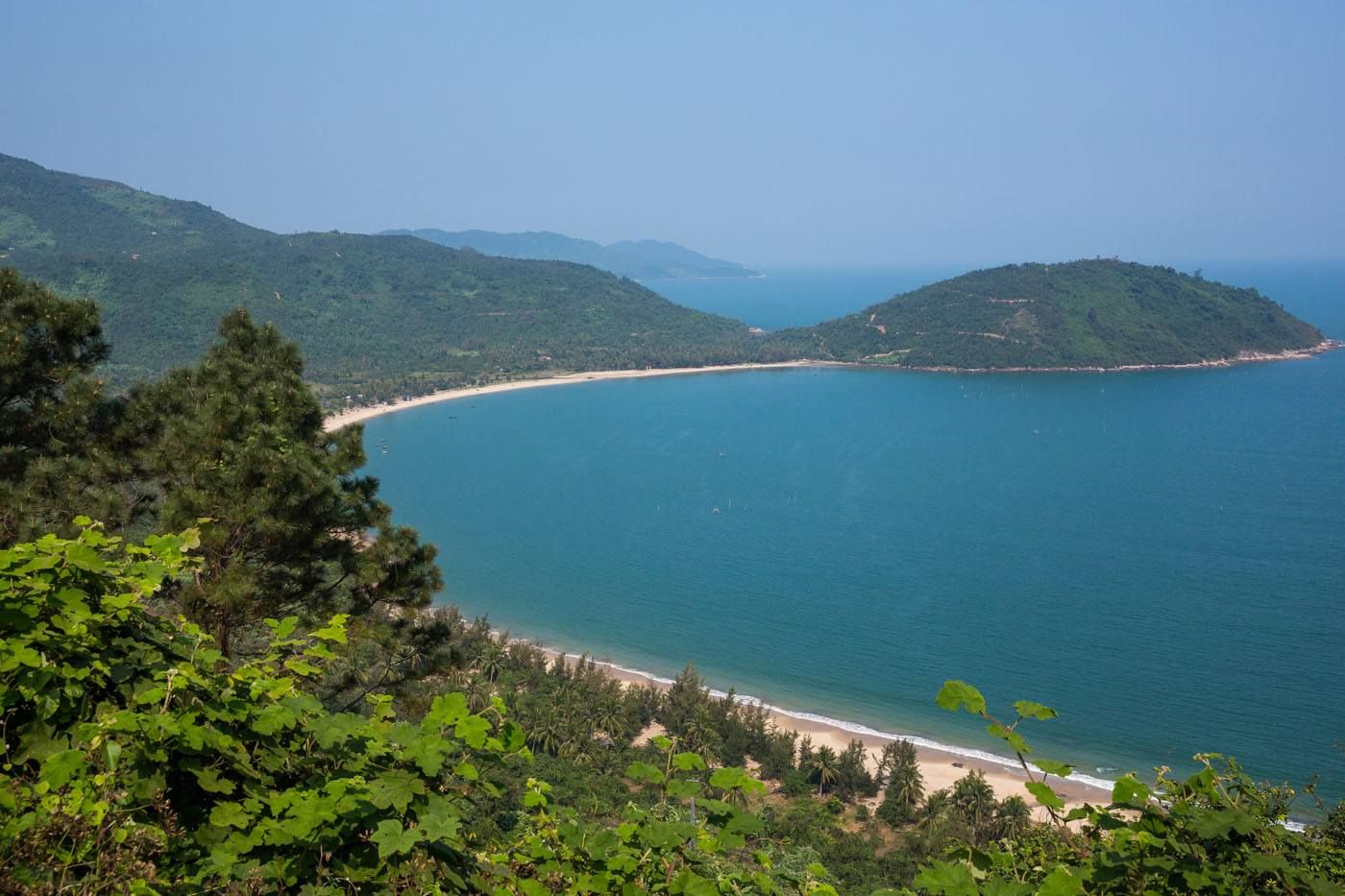 Lang Co Beach
Not too much farther north is Lang Co Beach, another wide, deserted stretch of coastline. This beach was not as clean as the beaches closer to Da Nang, but this place has some serious potential.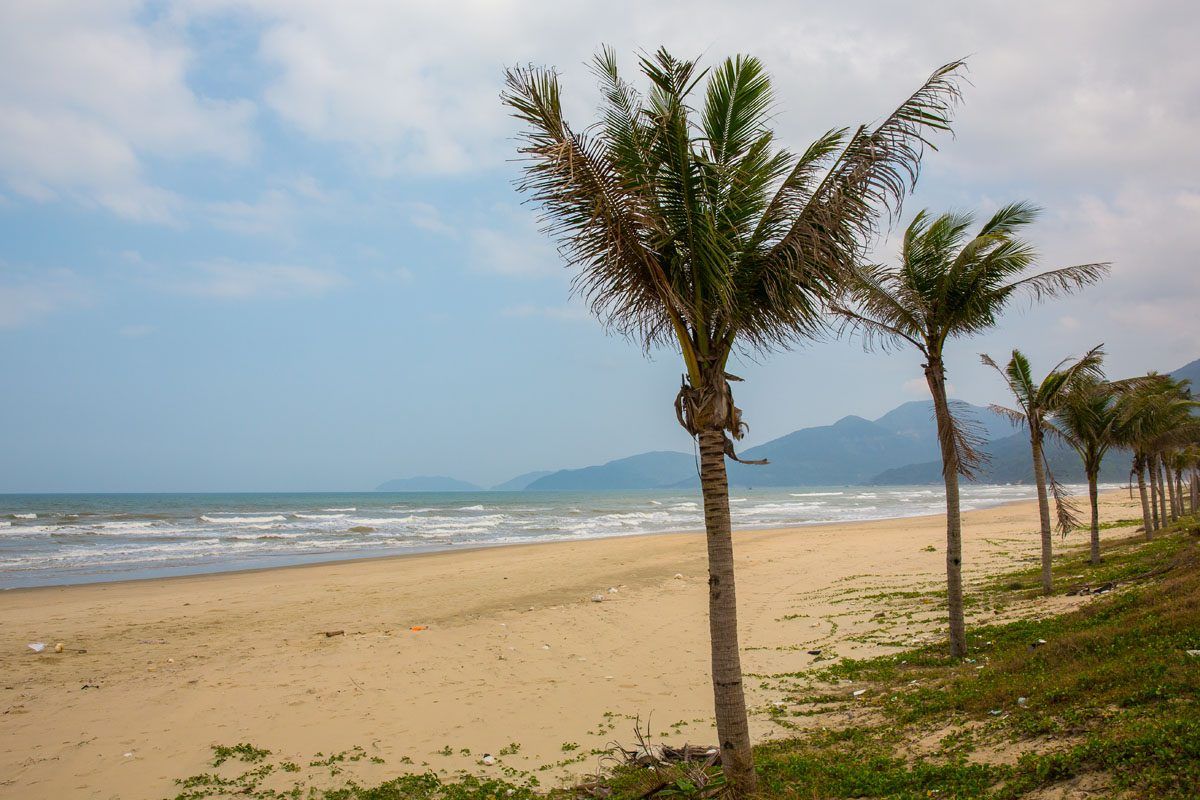 Da Nang is worth a quick look, at least half a day, for people staying in Hoi An for several days. This city is expanding like crazy, and with such beautiful beaches nearby, I have a feeling that we will be hearing a lot more about the city of Da Nang in the years to come.
---
More Information about Vietnam
BEST OF VIETNAM: For a list of the best experiences in Vietnam, check out our Vietnam Bucket List.
EXPLORING NORTHERN VIETNAM: Go on a photojourney of Hanoi and what it is like to cruise Ha Long Bay.
CENTRAL VIETNAM: Hoi An is one of our favorite places to visit in Vietnam. From Hoi An, you can day trip to My Son Holyland, travel by car to Hue, and spend a few days in Hue touring the historical sites.
SOUTHERN VIETNAM: Cruising the Mekong Delta is one of the top experiences to have in Vietnam. Spend a few days in Ho Chi Minh City and from here, visit the Cu Chi Tunnels. For those wanting some beach time, journey to the lovely island of Phu Quoc.
SOUTHEAST ASIA ITINERARY: If your visit to Vietnam is part of a bigger trip through Southeast Asia, don't miss our 3-month Southeast Asia itinerary and travel planner.
All rights reserved © Earth Trekkers. Republishing this article and/or any of its contents (text, photography, etc.), in whole or in part, is strictly prohibited.