The Balanced Rock hike is one of our favorites in Big Bend National Park. It's short, it's relatively easy, and there is a brief section of rock scrambling that is fun for kids and adults. But the real reason for doing this hike is to see Balanced Rock, one of the most unique rock formations in the park.
Here's how to do it.
Balanced Rock Hiking Stats
Distance: 2.2 miles out-and-back
Total Ascent: 311 feet
Difficulty: Easy to moderate
Length of Time: 1 to 2 hours
Note: Grapevine Hills Trail is the name of the trail that leads to Balanced Rock.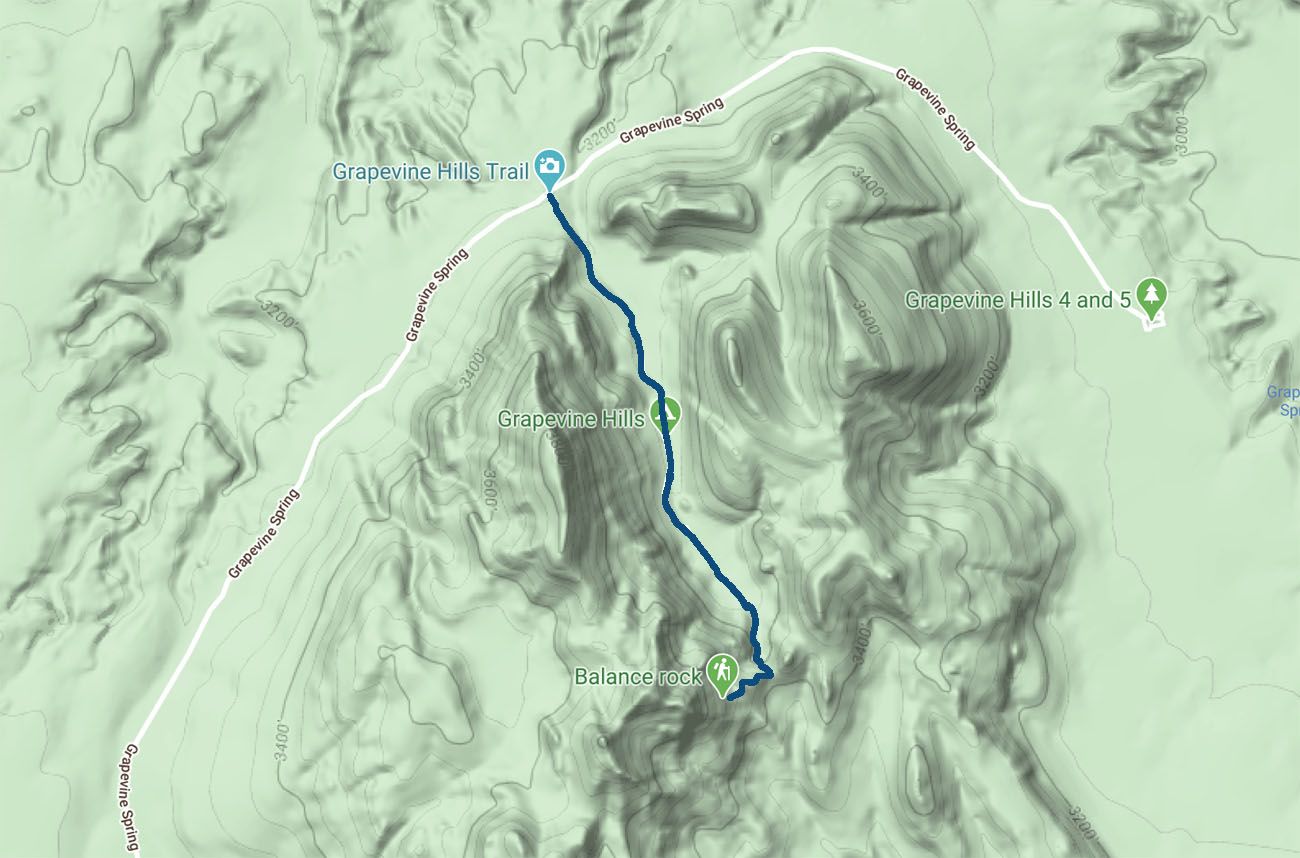 Please practice the seven principles of Leave No Trace: plan ahead, stay on the trail, pack out what you bring to the hiking trail, properly dispose of waste, leave areas as you found them, minimize campfire impacts, be considerate of other hikers, and do not approach or feed wildlife.
Balanced Rock Hike
Step-By-Step Trail Guide
Getting to the Trailhead
To get to the trailhead, you will drive 6.3 miles on a gravel road that is named Grapevine Spring. This road starts on Gano Springs Road, not far from Panther Junction Visitor Center and the turn off to go to Chisos Basin Visitor Center.
This road is suitable for standard cars, but an SUV or a vehicle with high ground clearance is ideal. The final two miles of this road is rough, at least when we drove it in 2020. We saw a minivan and a standard car on this road and they were doing just fine, but they had to take things slowly.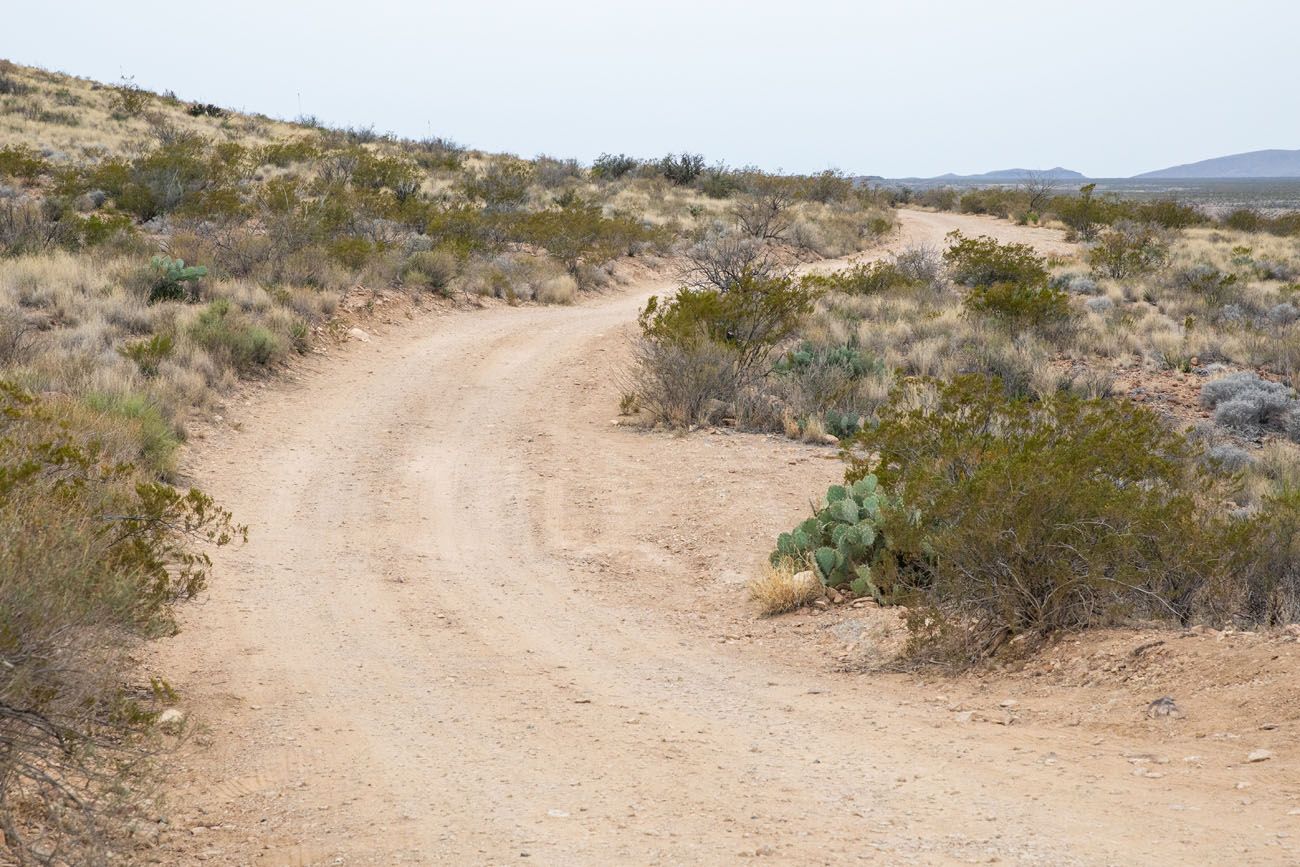 Park in the small parking lot. There is a sign here marking the start of the trail.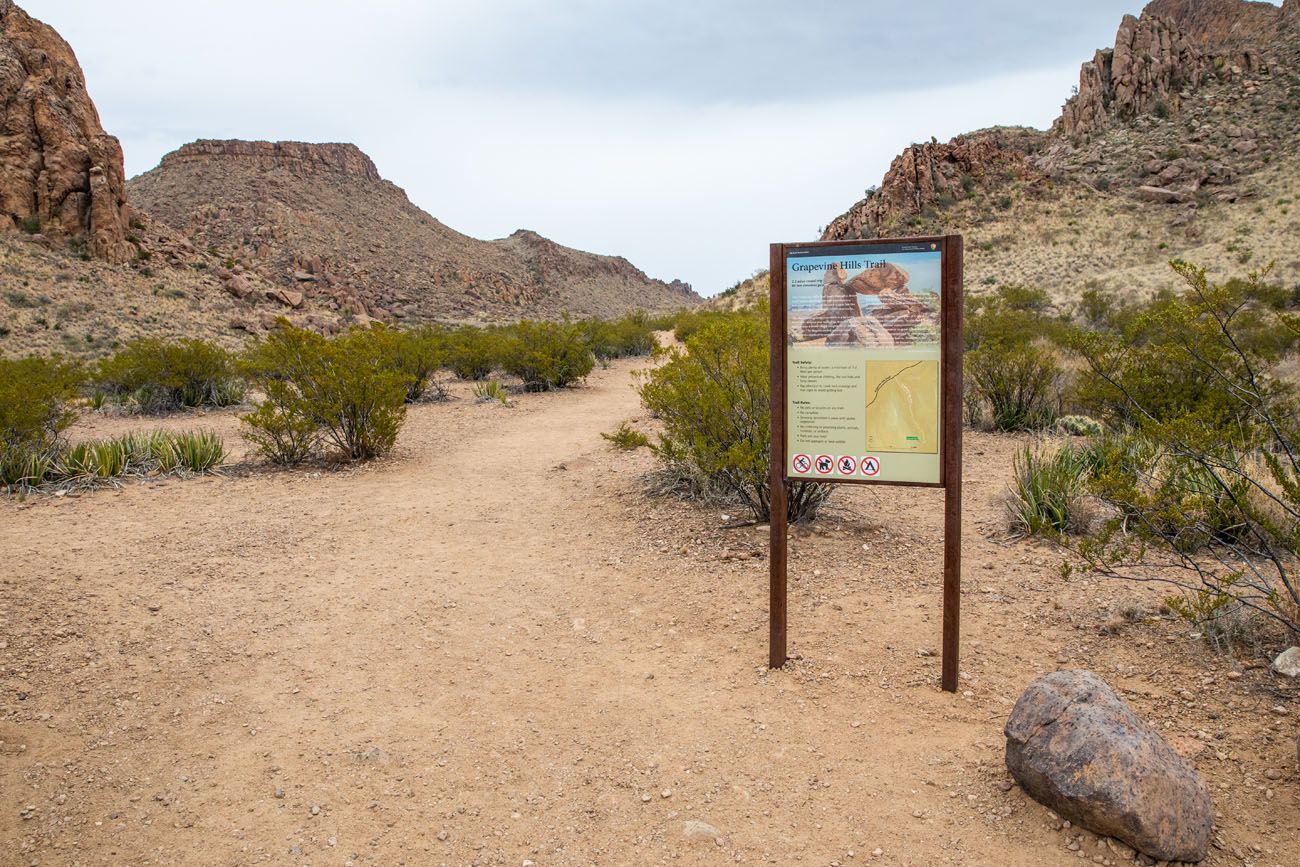 Hiking to Balanced Rock
Most of the trail goes through a wide, sandy wash. It is a very slight uphill walk to get to Balanced Rock on this section of trail.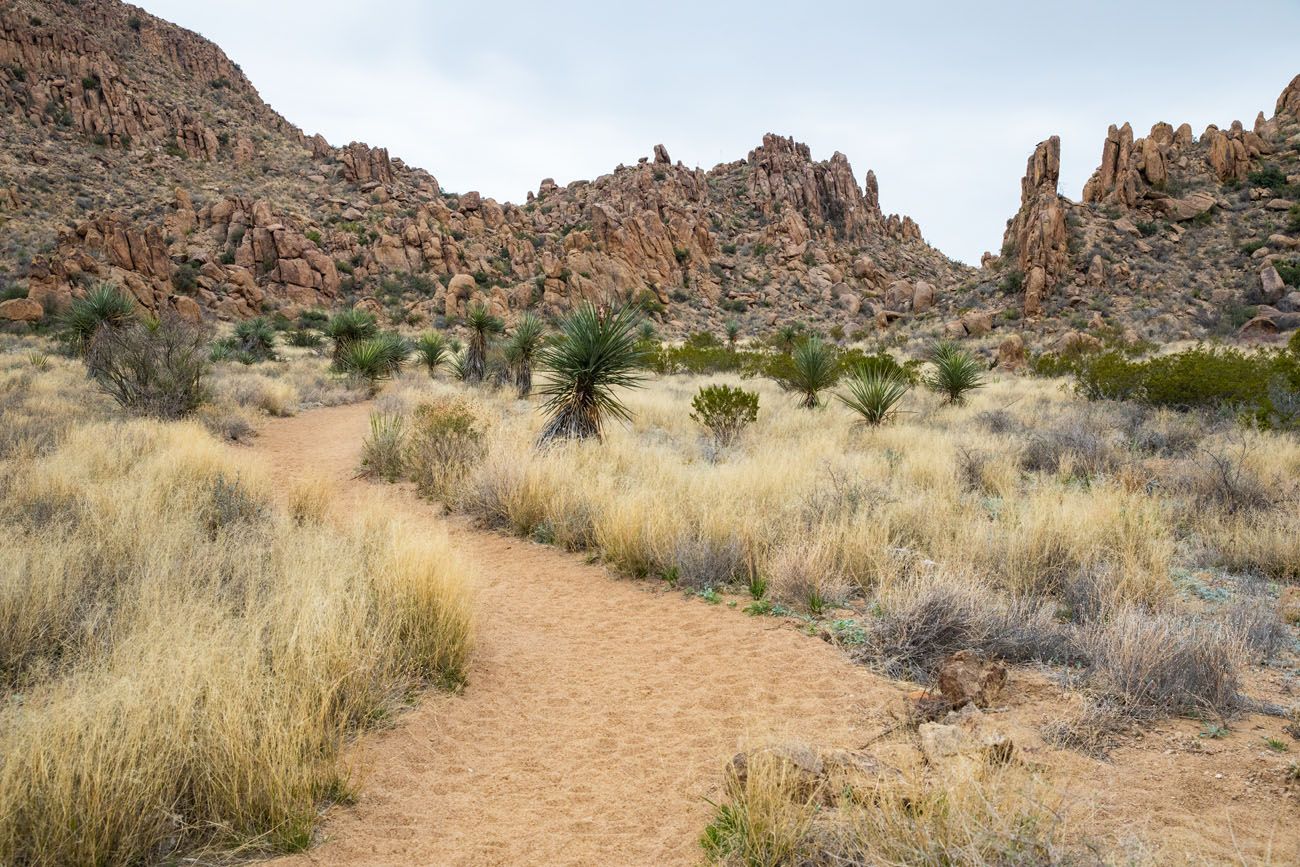 The final quarter mile of trail is the most challenging and the most fun. The trail steeply climbs up some rocky cliffs. It is at this point that you might even have to do a little bit of rock scrambling to get up and over the large boulders on the trail.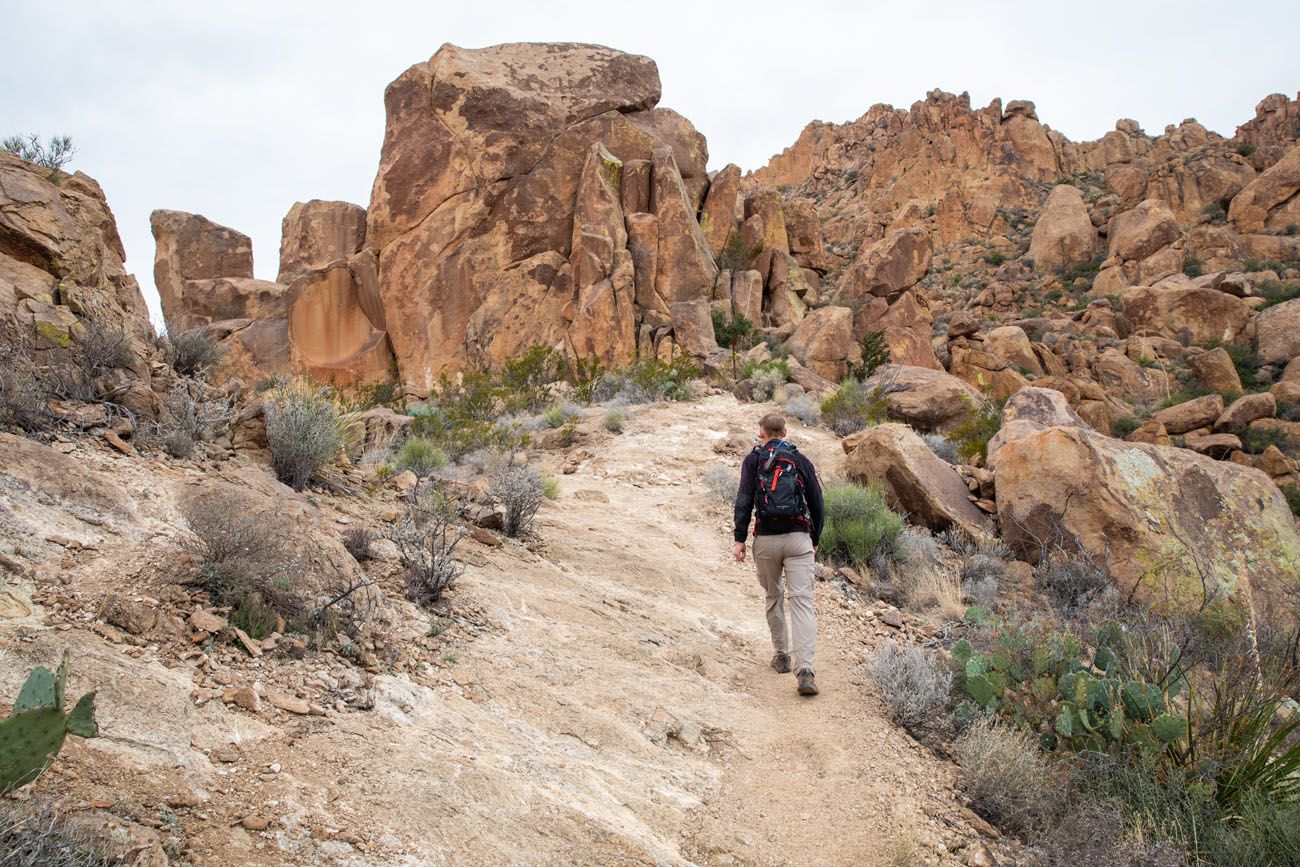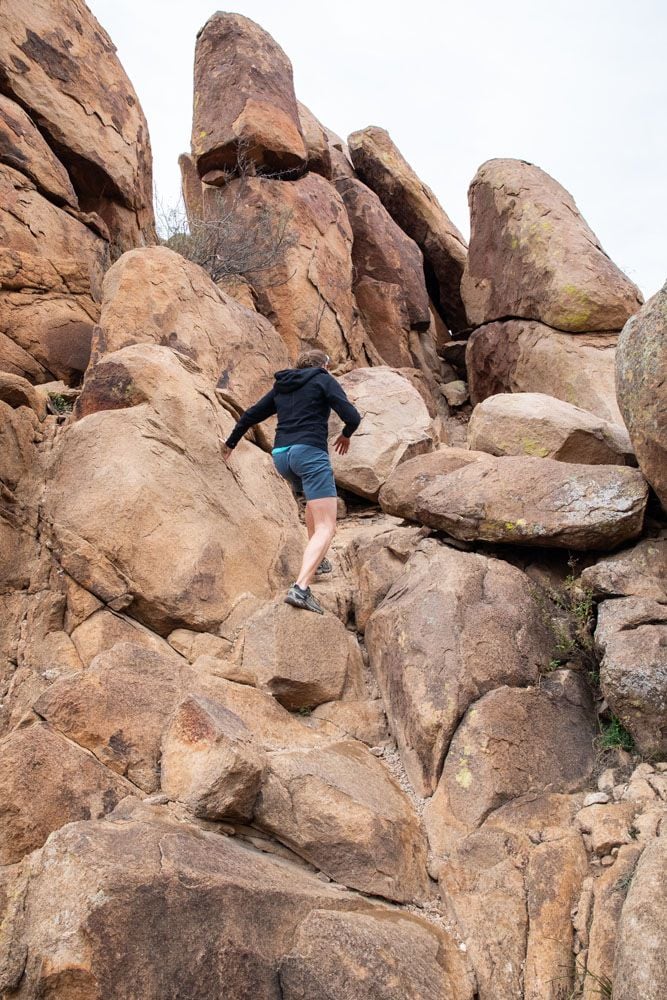 As you climb up and over these rocks, make sure you look back along the trail. The view is beautiful.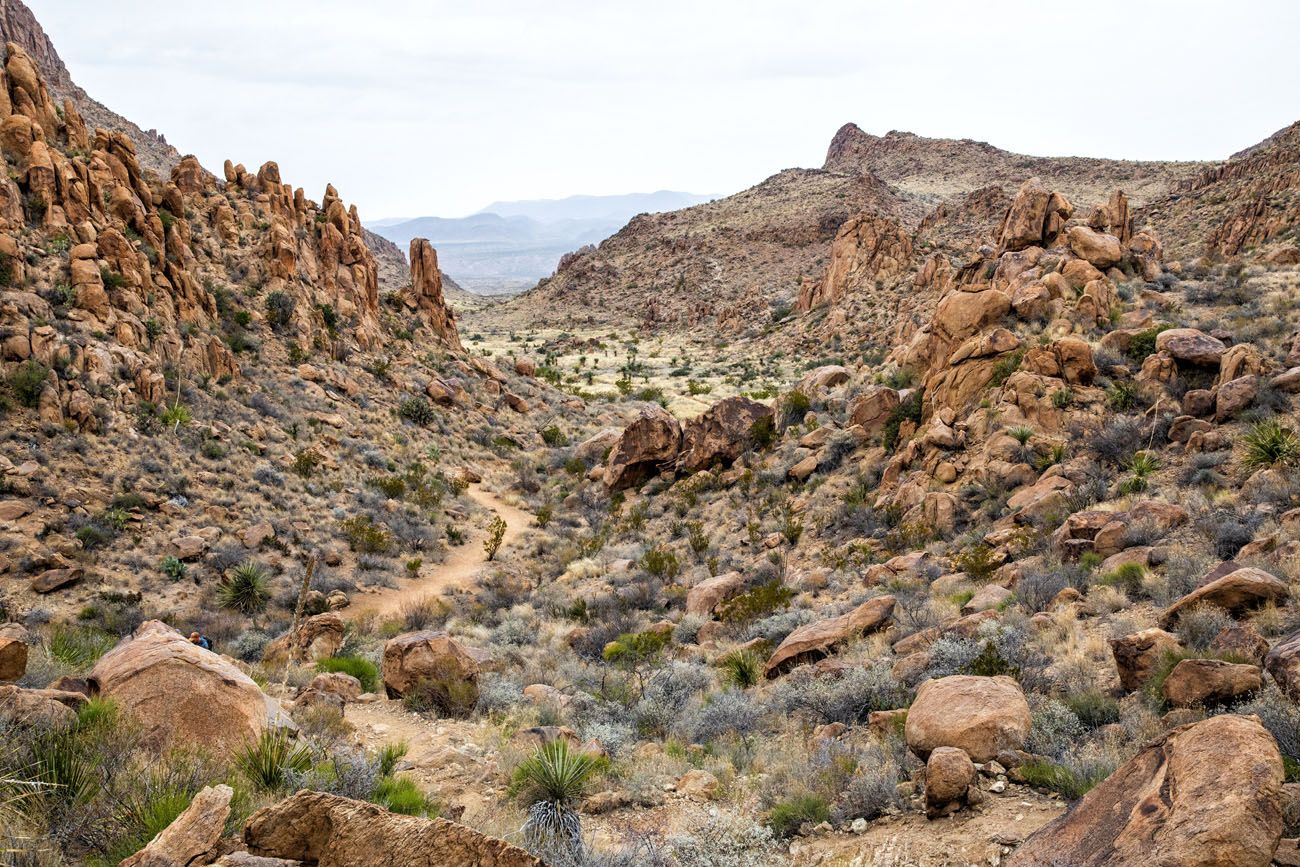 The trail ends at Balanced Rock. There are several good photo spots here. You can stand right in front of it to take a photo, or walk underneath of it and look out over the desert.
If you climb up the onto the boulders that sit opposite of Balanced Rock, this is the view you get.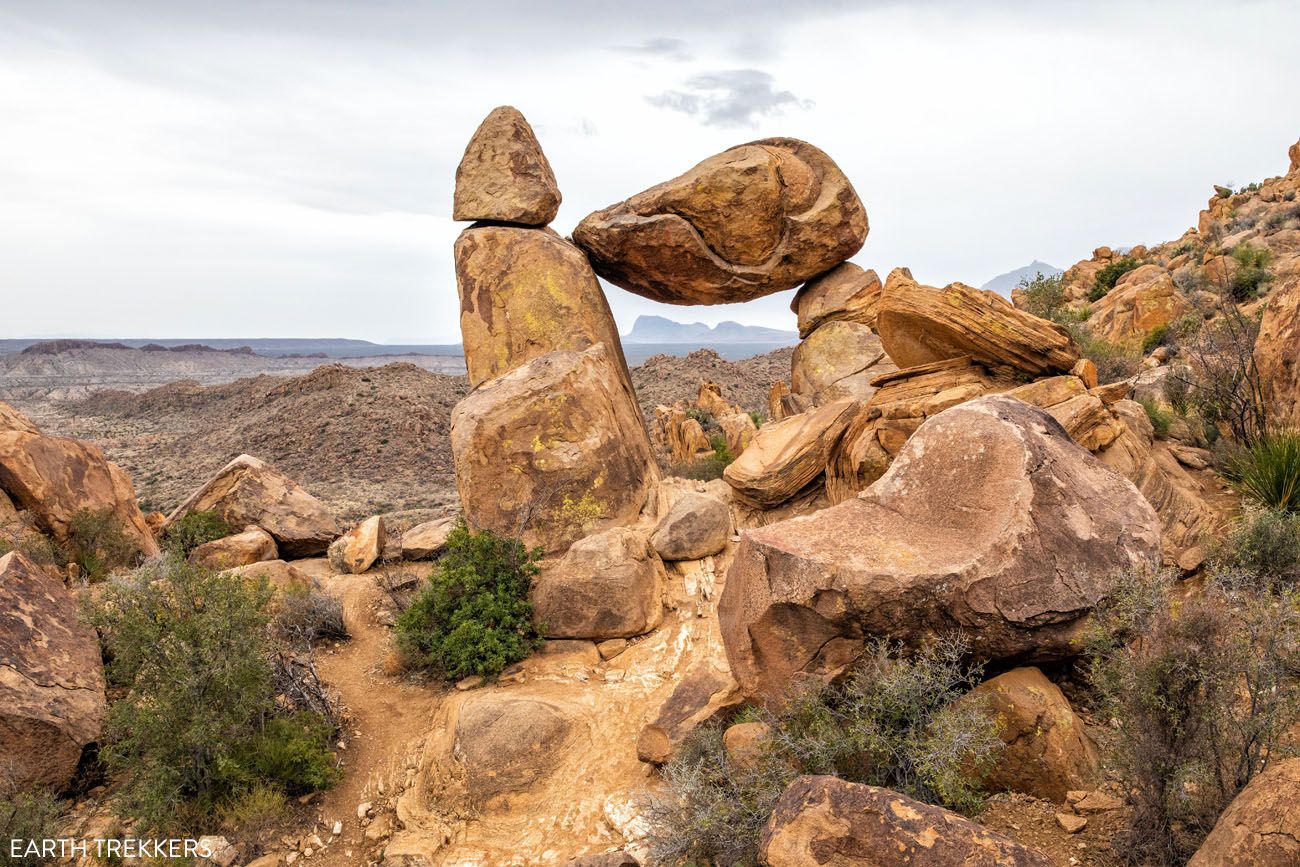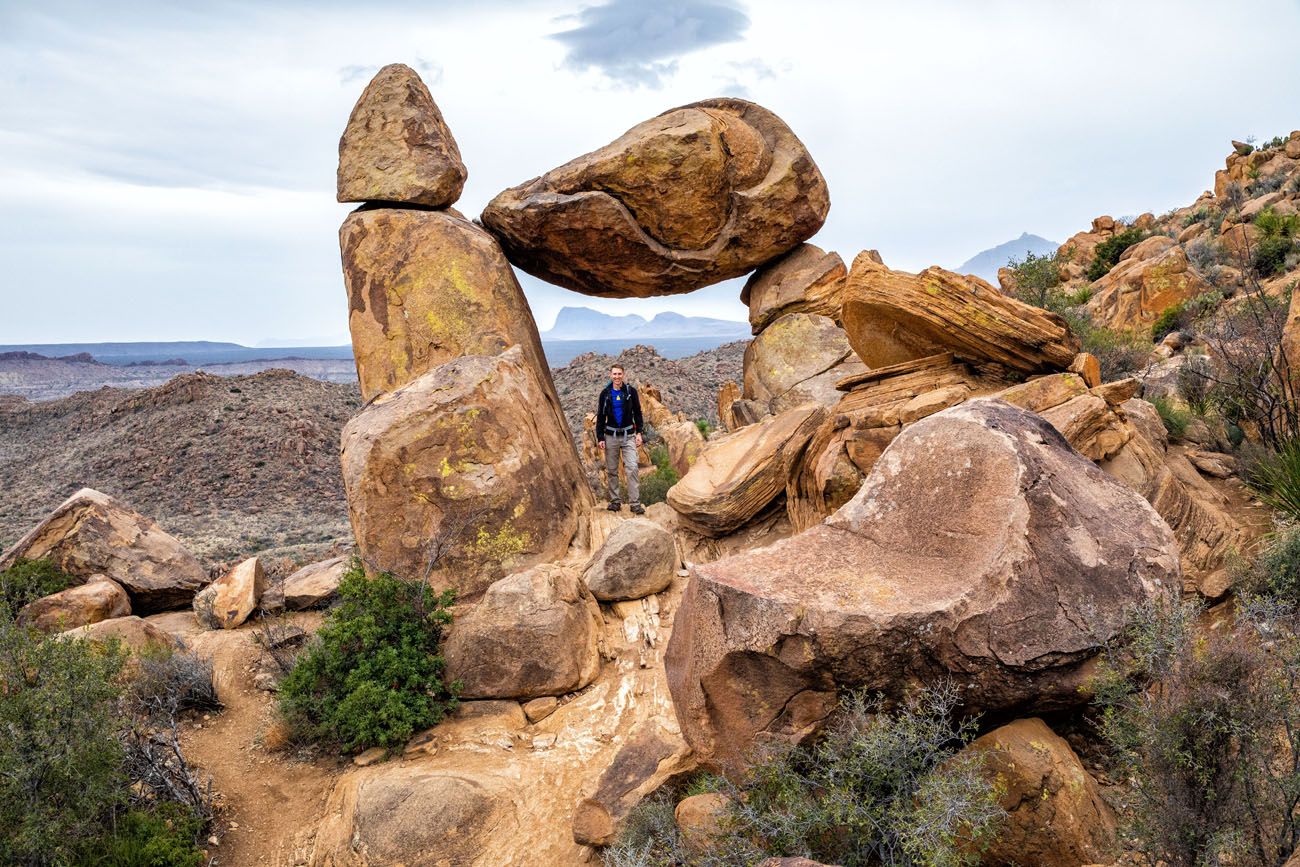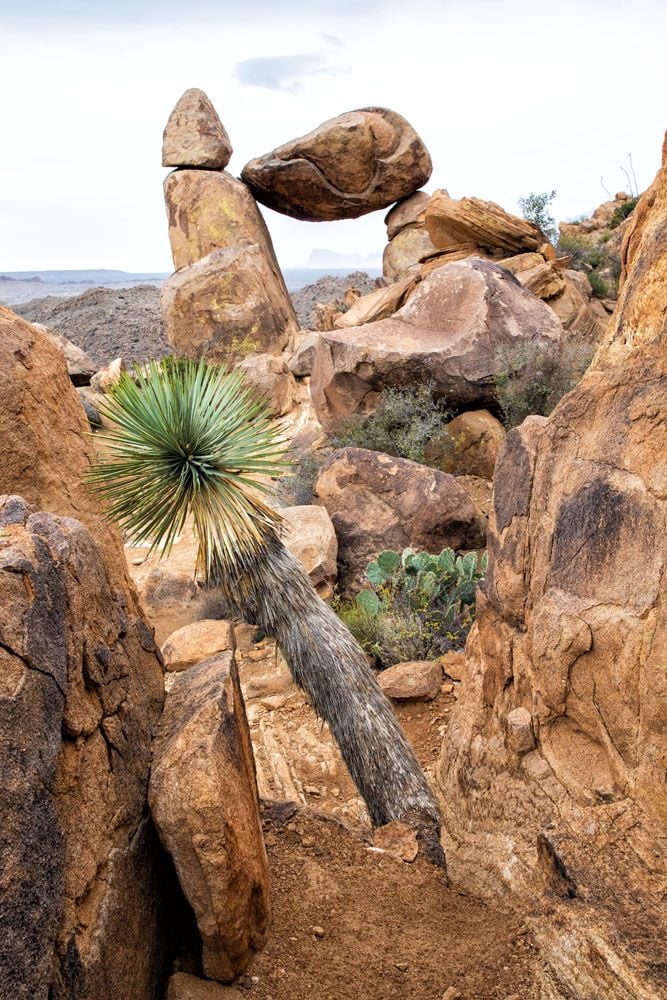 To get back to your car, retrace your steps.
Our Thoughts on the Hike
Tim and I loved this hike. It's quick, it's easy, and seeing Balanced Rock is awesome.
Kids can do this hike. We saw kids as young as 8 on this trail when we did it, but kids younger than 8 will be able to handle this hike. Most of the trail is flat. The final steep section should not be a problem for most kids…in fact, it will probably be their favorite section of trail. When we did this hike, kids were having a blast climbing the rocks near Balanced Rock.
This is one of our favorite short hikes in Big Bend National Park. Also on this list are Santa Elena Canyon and the Ernst Tinaja Trail.
More Information about Big Bend National Park
Before you go, check trail conditions and closures on the National Park Service website.
Our Articles about Big Bend:
---
Do you have any questions about the Balanced Rock hike? Let us know in the comment section below.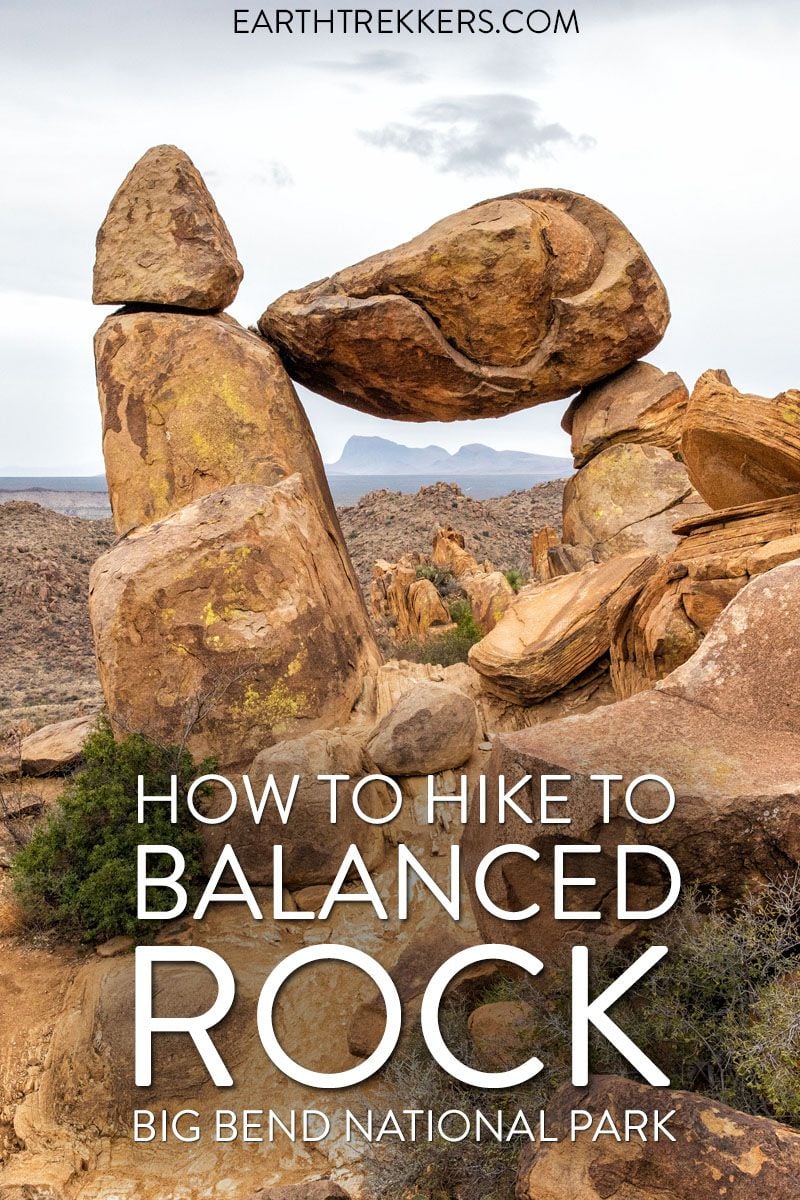 All rights reserved © Earth Trekkers. Republishing this article and/or any of its contents (text, photography, etc.), in whole or in part, is strictly prohibited.