One of the best ways to experience the national parks is from a hiking trail. Hike to amazing viewpoints, deep into the forests, through scenic canyons, and to hidden lakes and waterfalls. Along the way, you have a better chance of spotting wildlife and potentially leaving the crowds behind. Here are 20 fun, short hikes in the national parks.
3. Ute Trail to Tombstone Ridge – Rocky Mountain National Park
Distance: 4 miles | Difficulty: Easy | Time: 2 to 3 hours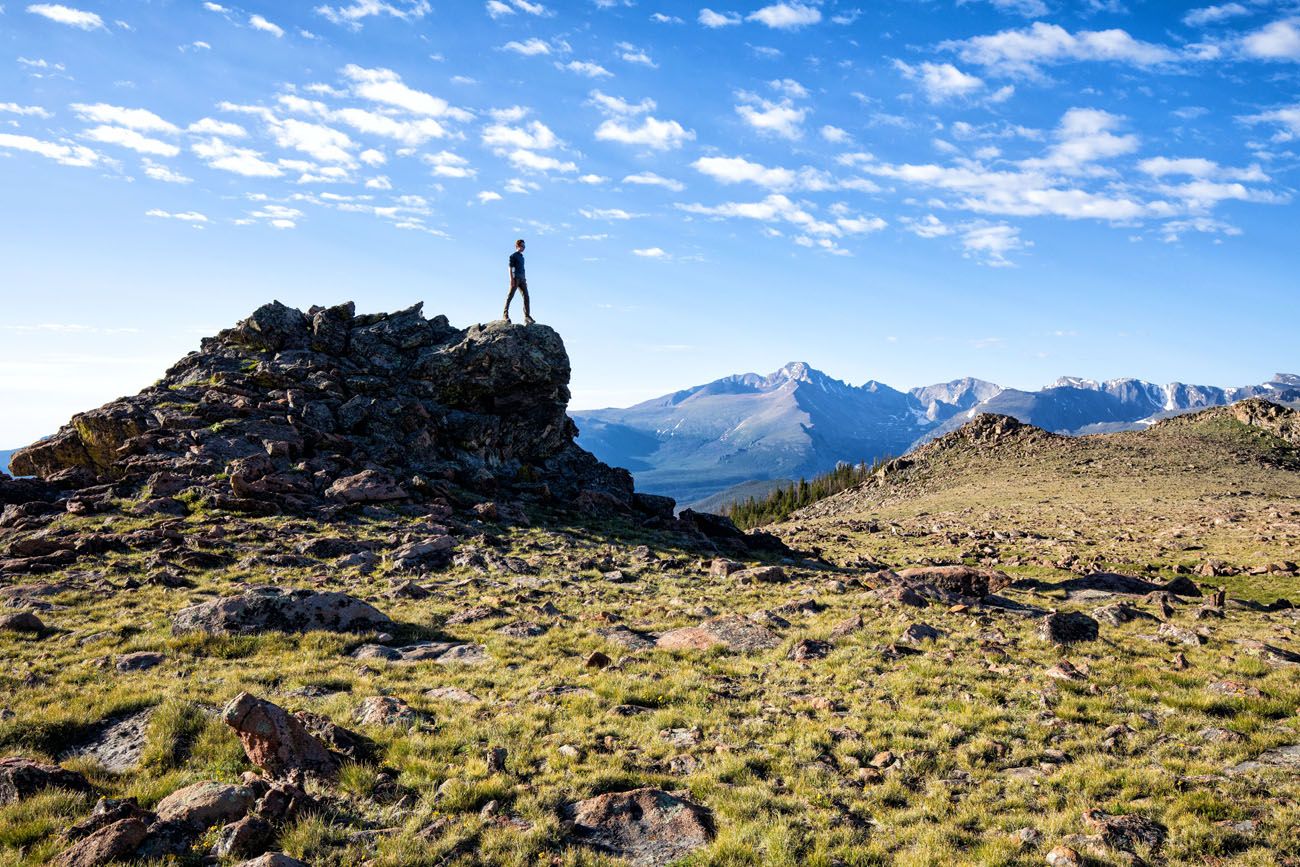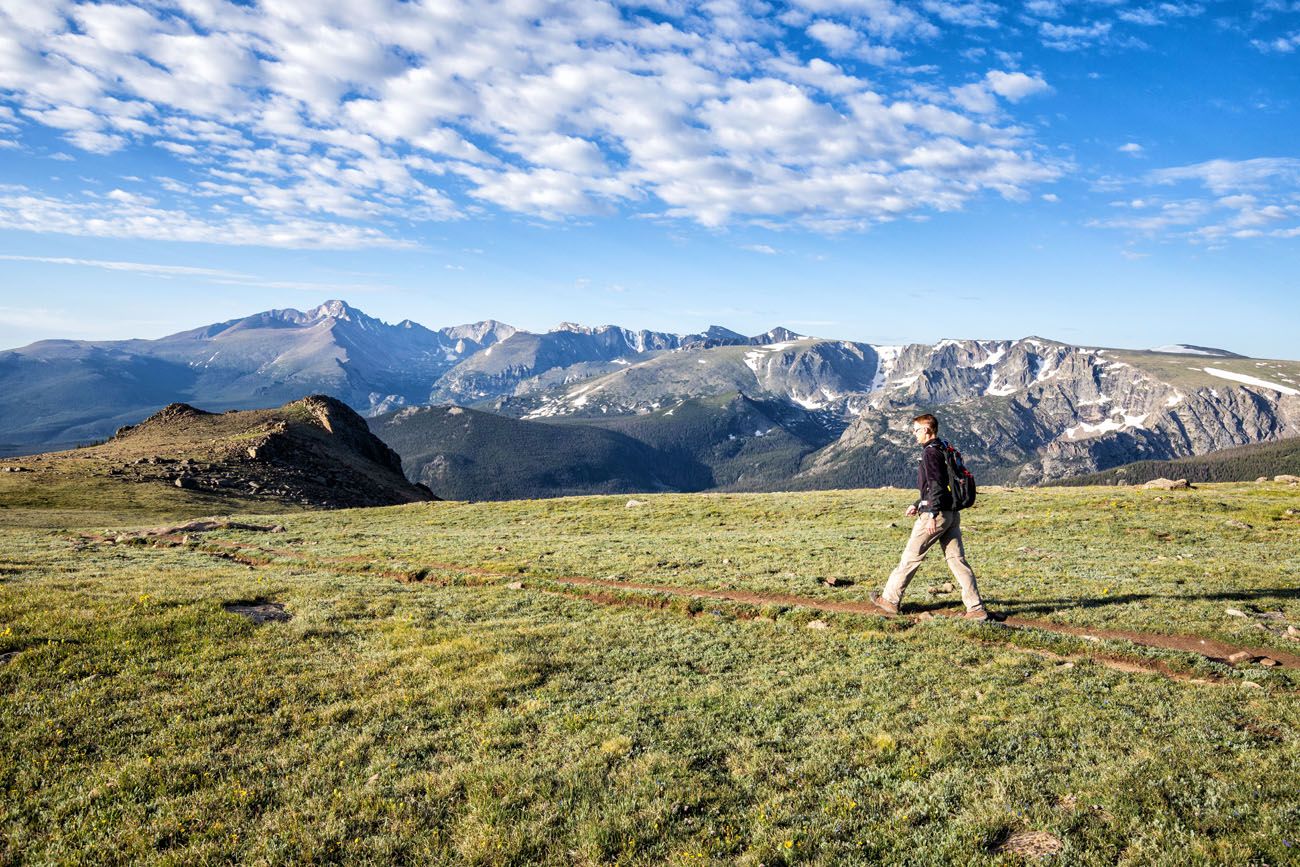 If you are looking for a short, easy hike with spectacular views of Rocky Mountain National Park, put this hike at the top of your list. This is our favorite short, easy hike in the park. For very little effort, the views you get are unbelievable.
For the entire hike, you are walking along the alpine tundra, with unobstructed views of Longs Peak, Forest Canyon, and the Continental Divide.