The Gastlosen is a chain of limestone mountains that look very similar to the Dolomites of Italy. For 11 km, the trail loops around these magnificent, jagged mountains and you are treated to sweeping views of Switzerland.
This is a gorgeous hike. A chair lift lops off the first big climb (and the final descent), so it is manageable for many people. Since this hike is done as a loop, your views are always changing, and oh, what a view!
If you are looking for beautiful hike that can easily be done as a day trip from Lausanne or Bern, this is a great one to put on your list.
Gastlosen Tour Hiking Stats
Distance: 11 km (6.8 miles) loop
Total Ascent: 730 meters (2,400 feet)
Difficulty: Moderate
Length of Time: 3.5 to 4.5 hours
When to Go: This is best done in summer and early autumn, when the trail is free of snow. During the winter, the slopes are covered with snow and this becomes a popular place to go skiing.

Gastlosen elevation profile in a counter-clockwise direction
Note: This trail is very easy to follow. The trail is periodically marked with yellow trail signs. Follow the green signs labeled Gastlosen Tour 262.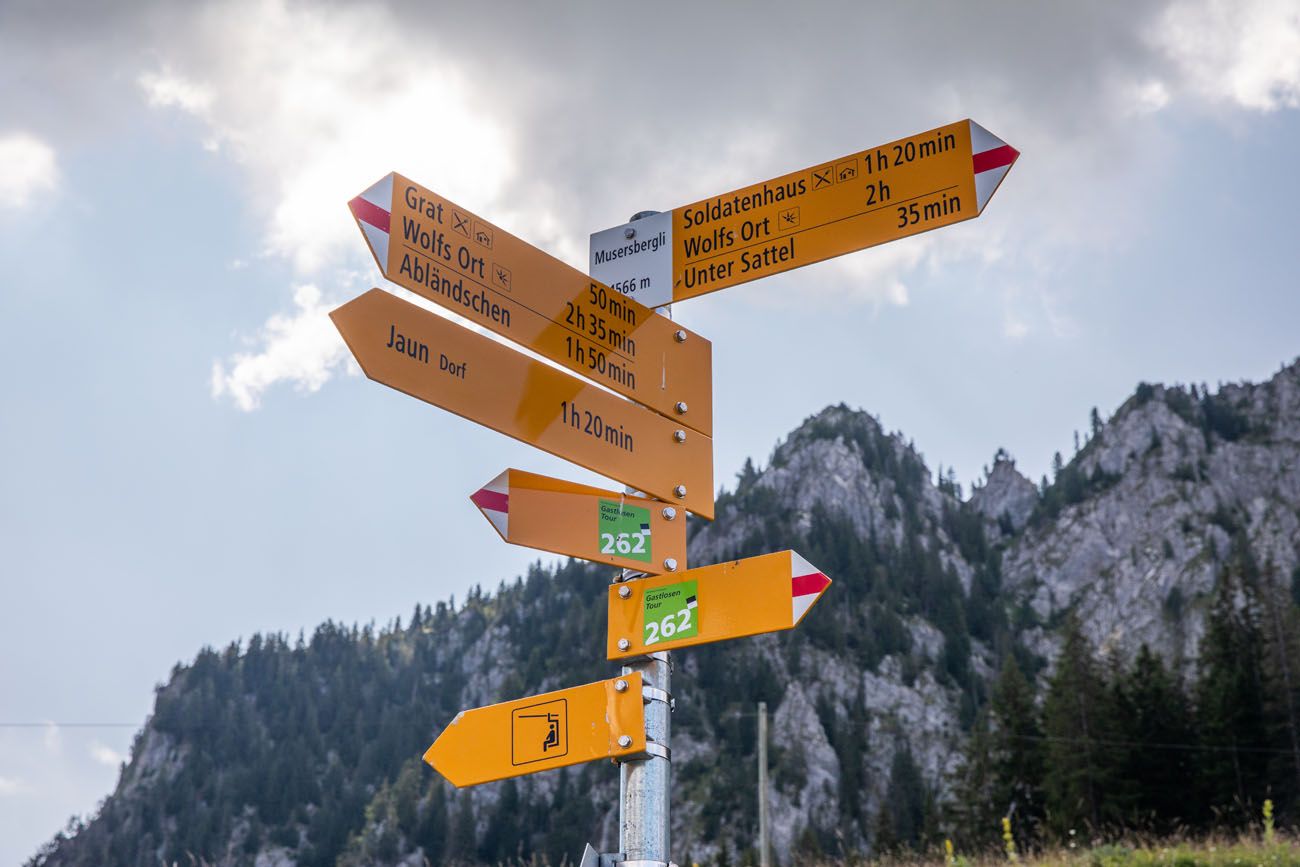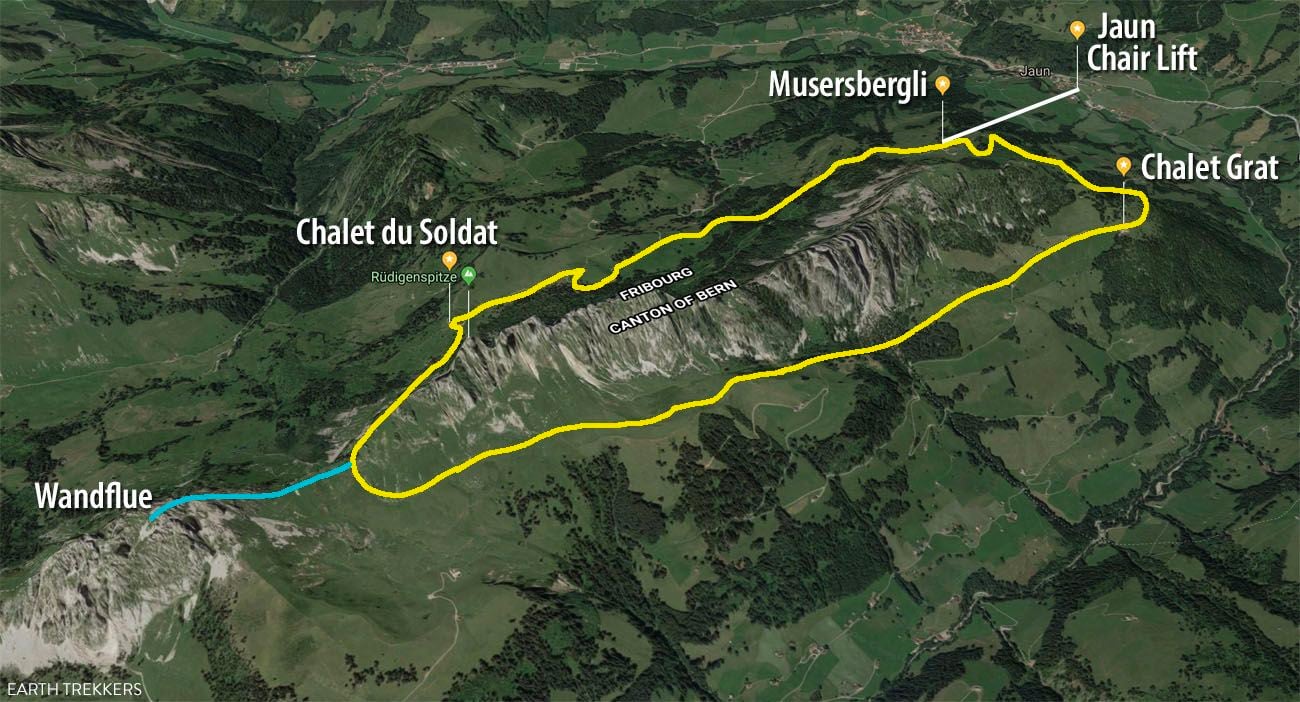 Gastlosen trail map. The hiking trail is yellow. The chair lift from Jaun is white. The optional trail to Wandflue is light blue.
Please practice the seven principles of Leave No Trace: plan ahead, stay on the trail, pack out what you bring to the hiking trail, properly dispose of waste, leave areas as you found them, be considerate of other hikers, and do not approach or feed wildlife.
How to Get to the Gastlosen Tour
This hike starts and ends in Jaun, Switzerland. If you are driving here from Lausanne, it is a beautiful drive, past brilliantly green hills dotted with small villages.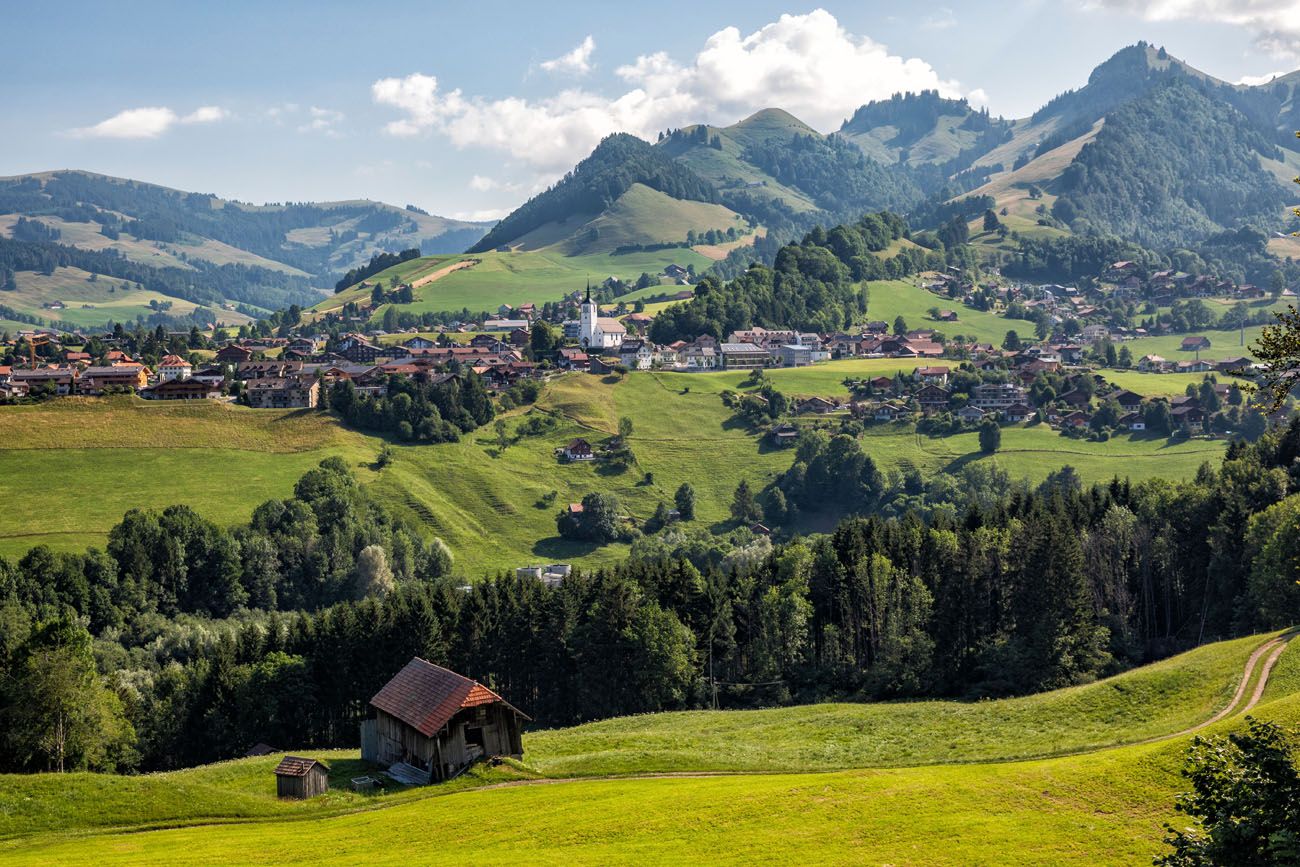 Charmey, Switzerland
In Jaun, you will park at the large parking lot for the chair lift. This chair lift is labeled Jaun-Gastlosen Bergbahnen on Google Maps.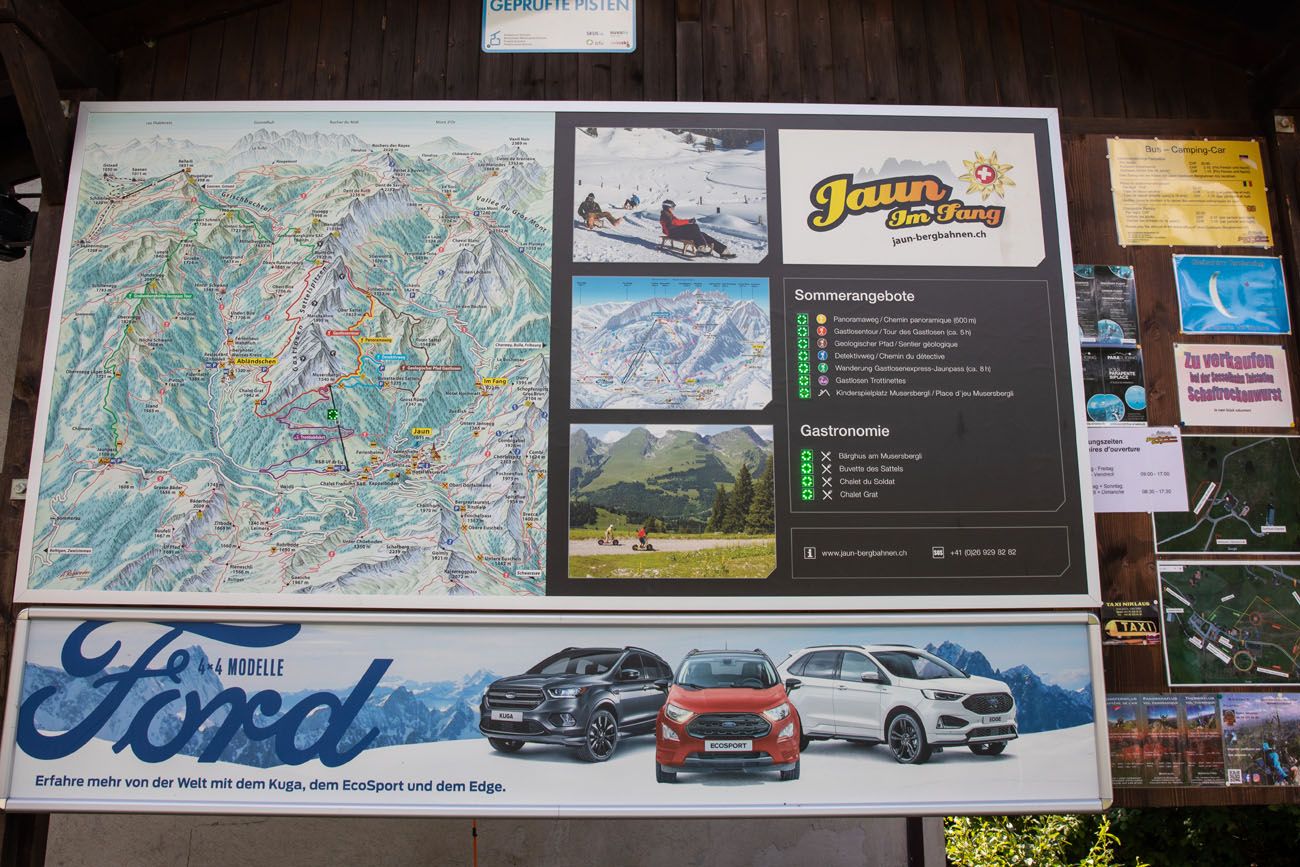 The chair lift takes you to the Musersbergli chalet. You can purchase food, drinks, and use the toilet before you start your hike.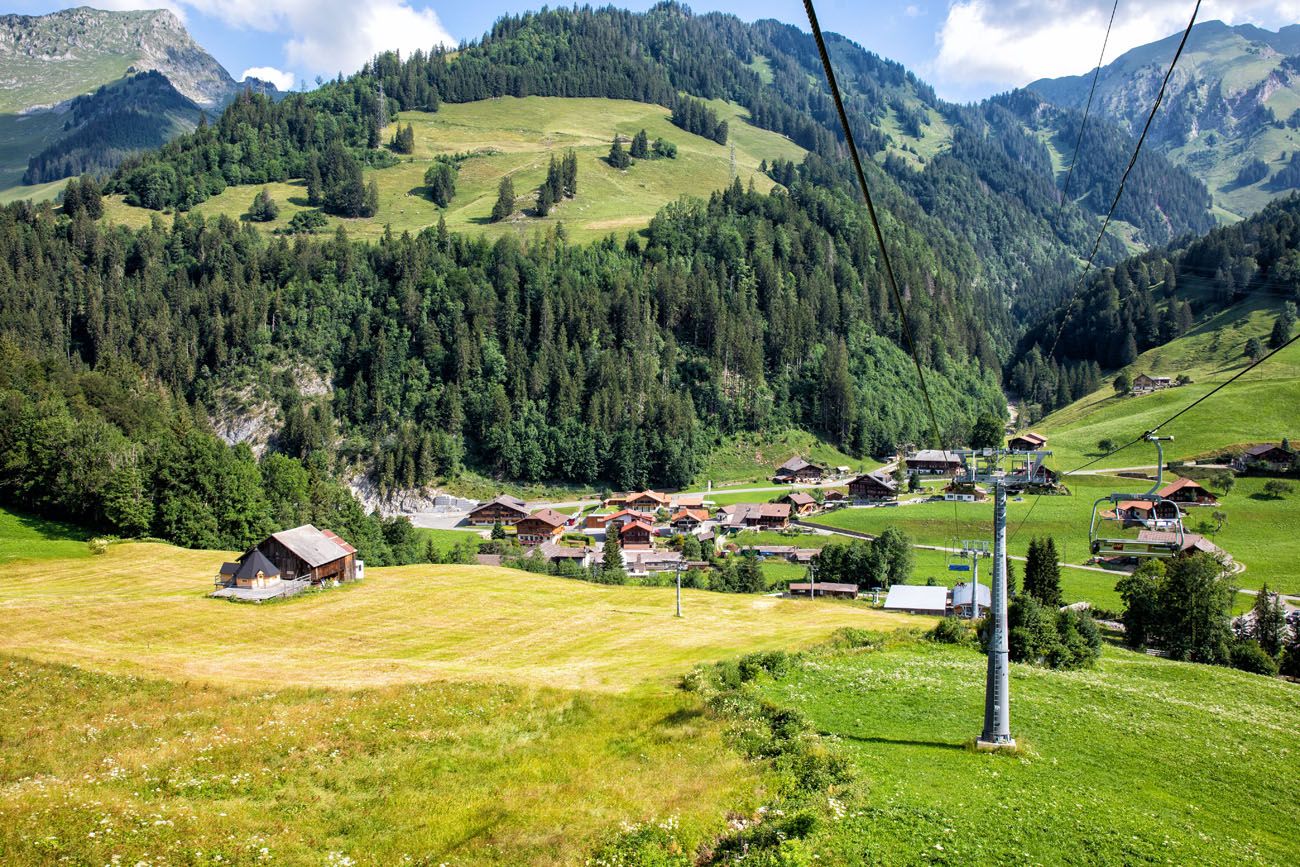 View of Jaun from the chair lift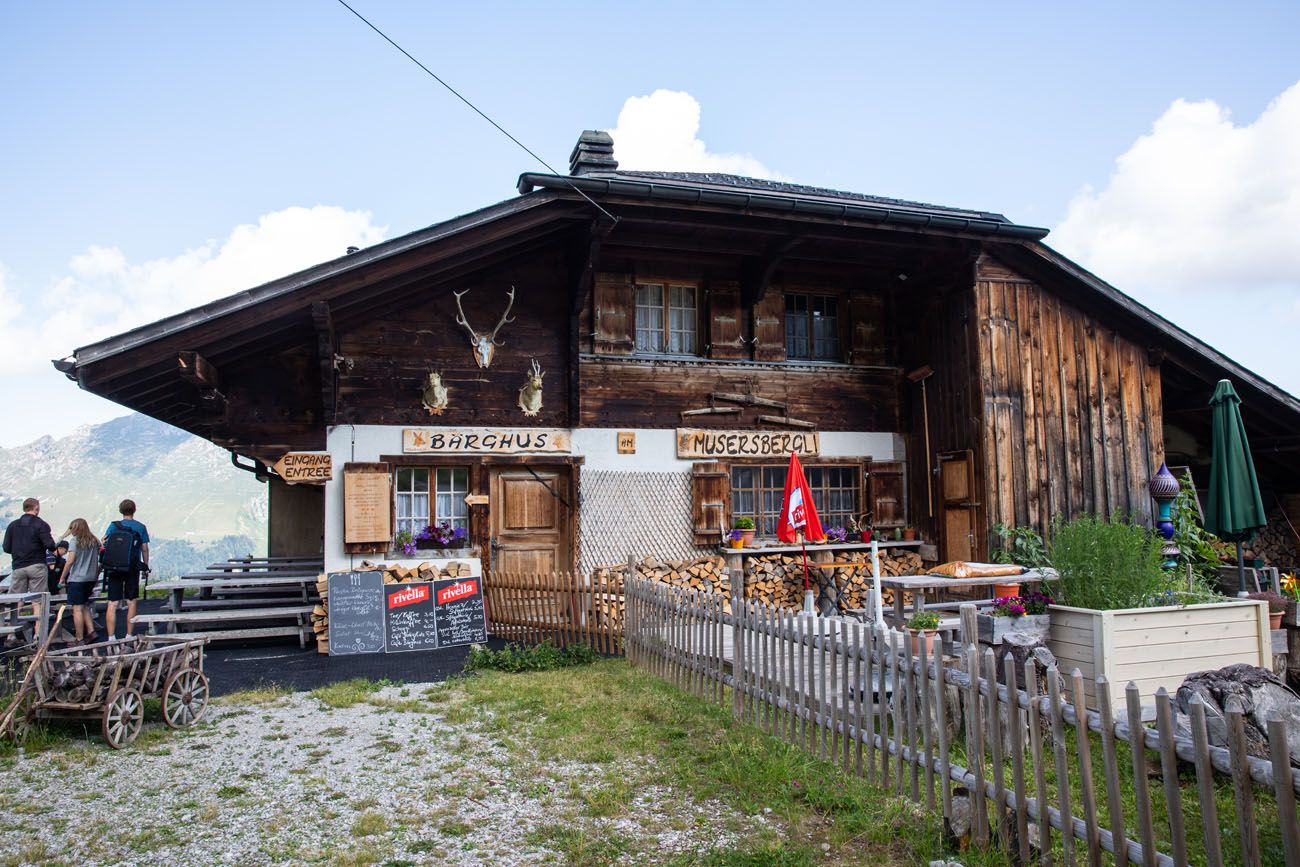 Musersbergli
Hiking Around the Gastlosen
Step-By-Step Trail Guide
Since this is a loop hike, you can do this in either direction. We hiked around the Gastlosen counter-clockwise.
Trail to Chalet du Soldat
It is a steady, gradual climb up to Chalet du Soldat. It's not too strenuous, but since you will be walking uphill for the majority of this section of the hike, it can be tiring.
The trail is mostly a wide, graded, gravel trail, although there will be few narrow, singletrack sections when you hike through the forest.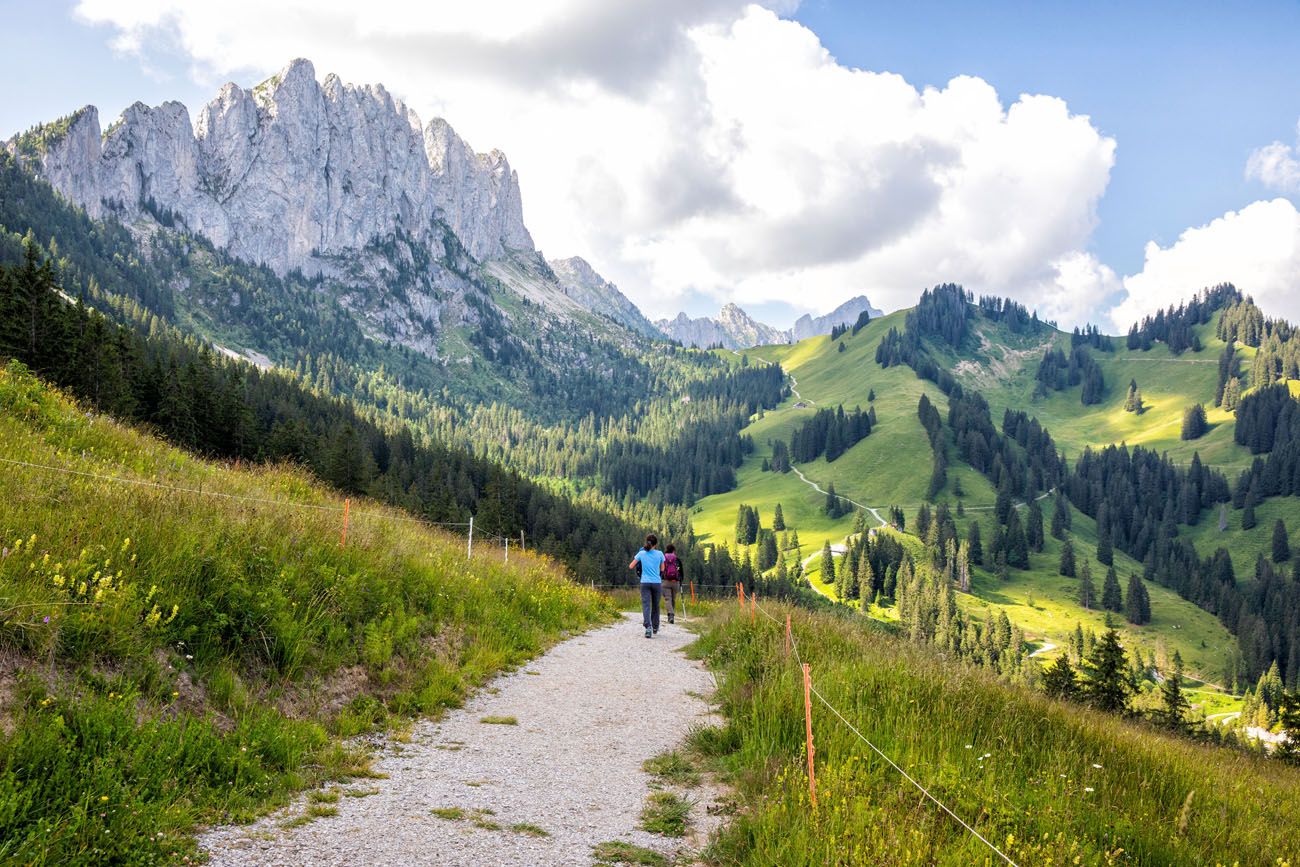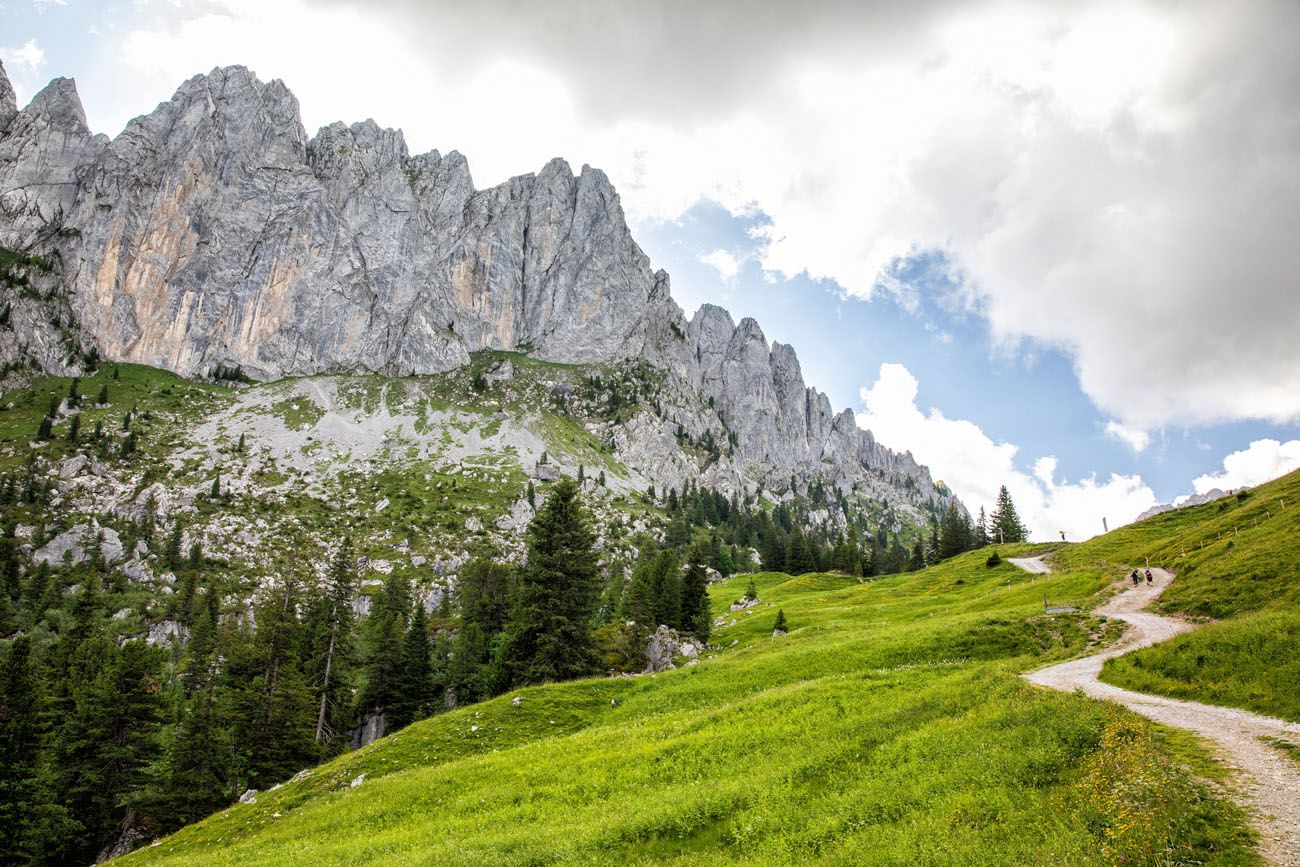 Once you reach Chalet du Soldat, take a break and enjoy the view. If you packed snacks, I recommend that you save them for Wolfs Ort. The view is stunning from here and it's just a little farther to go.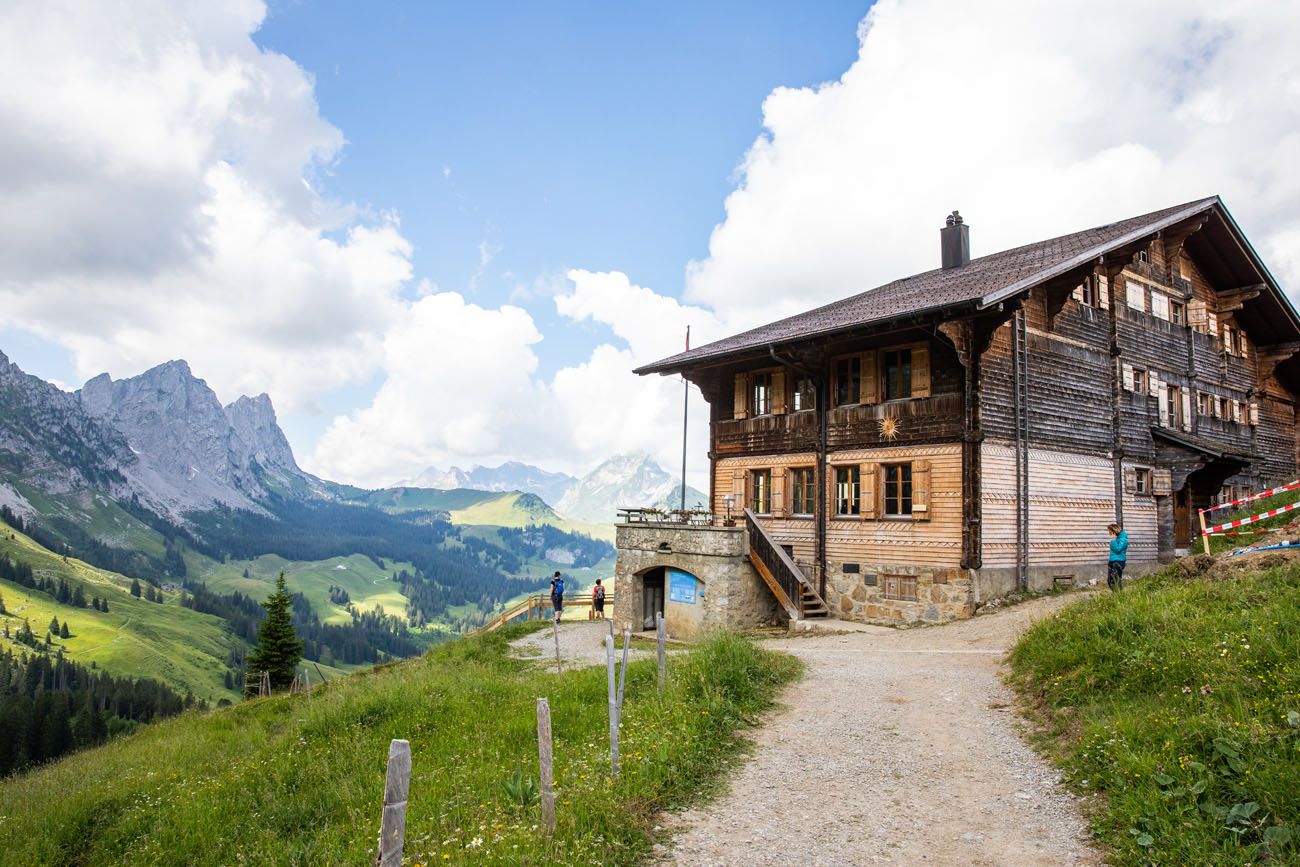 Chalet du Soldat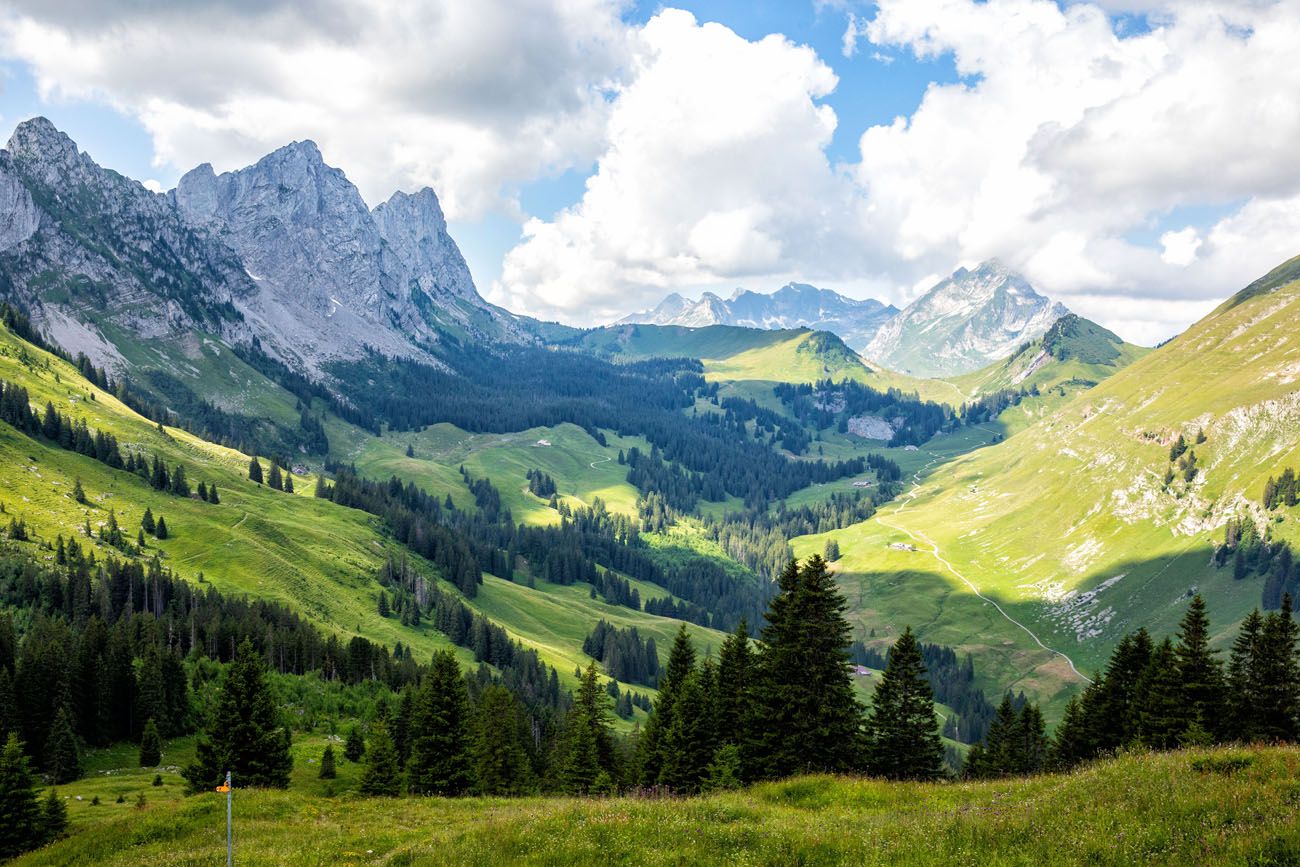 View from the chalet
Hiking to Worfs Ort
This is the most challenging section of the Gastlosen Tour. In a relatively short distance, you hike up 200 meters. The trail is narrow and rocky, but once you get to the top, the views are spectacular.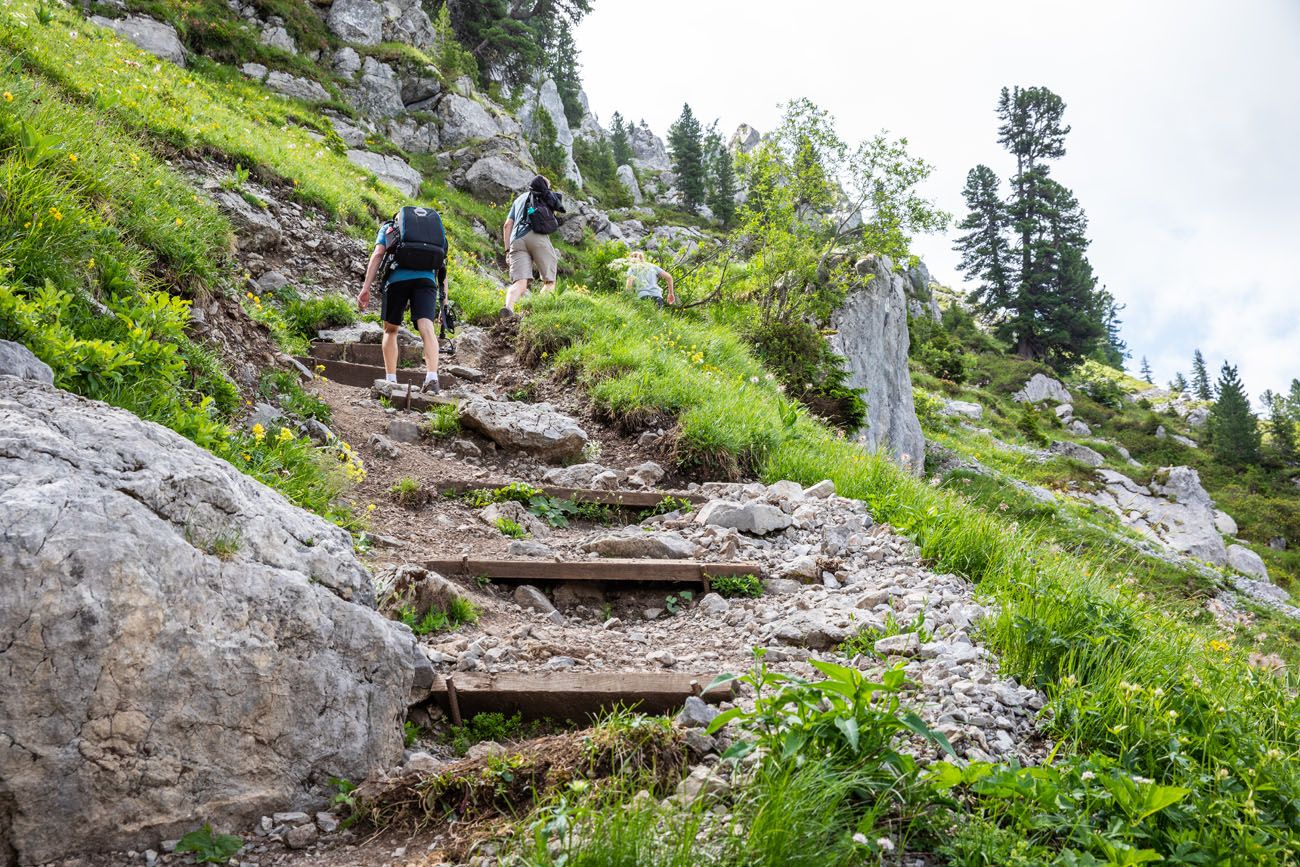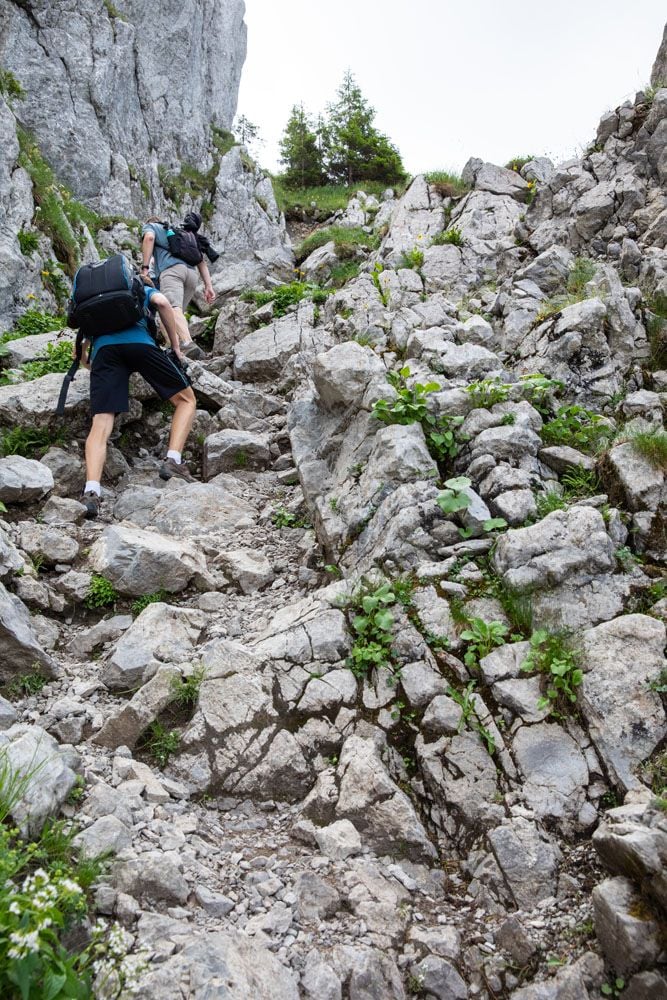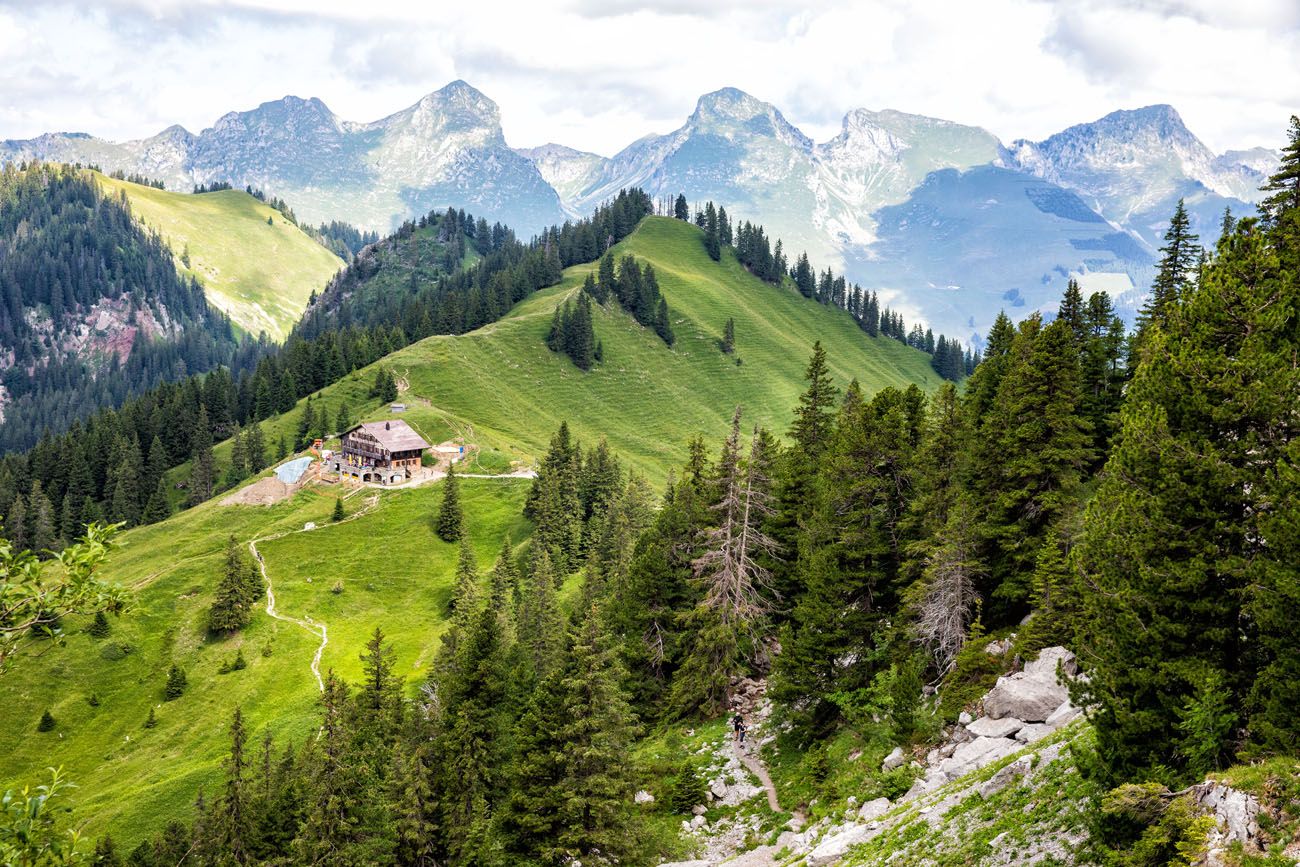 The view back down the trail to Chalet du Soldat
Once you get to Wolfs Ort, which is on the saddle between the Gastlosen and Wandflue, you get one of the best views of the day.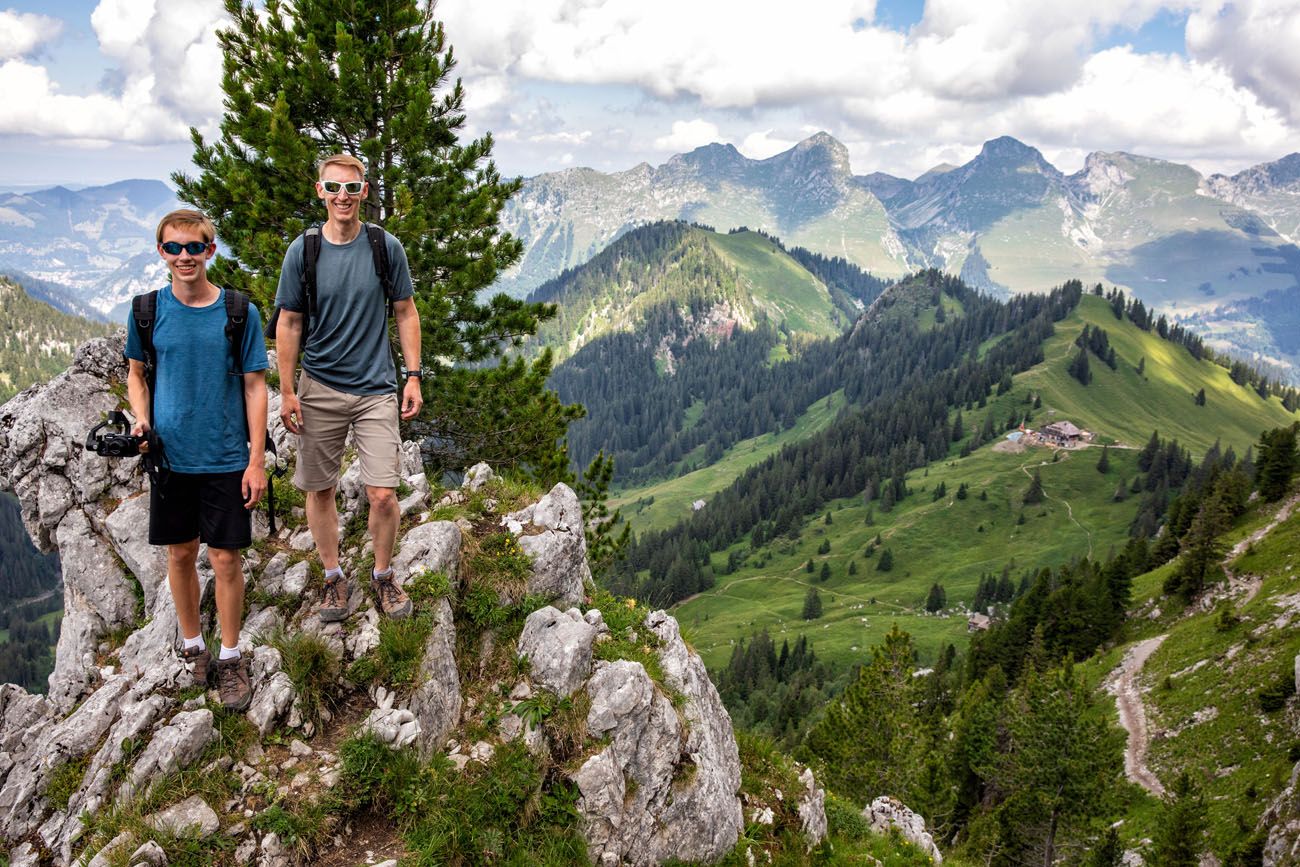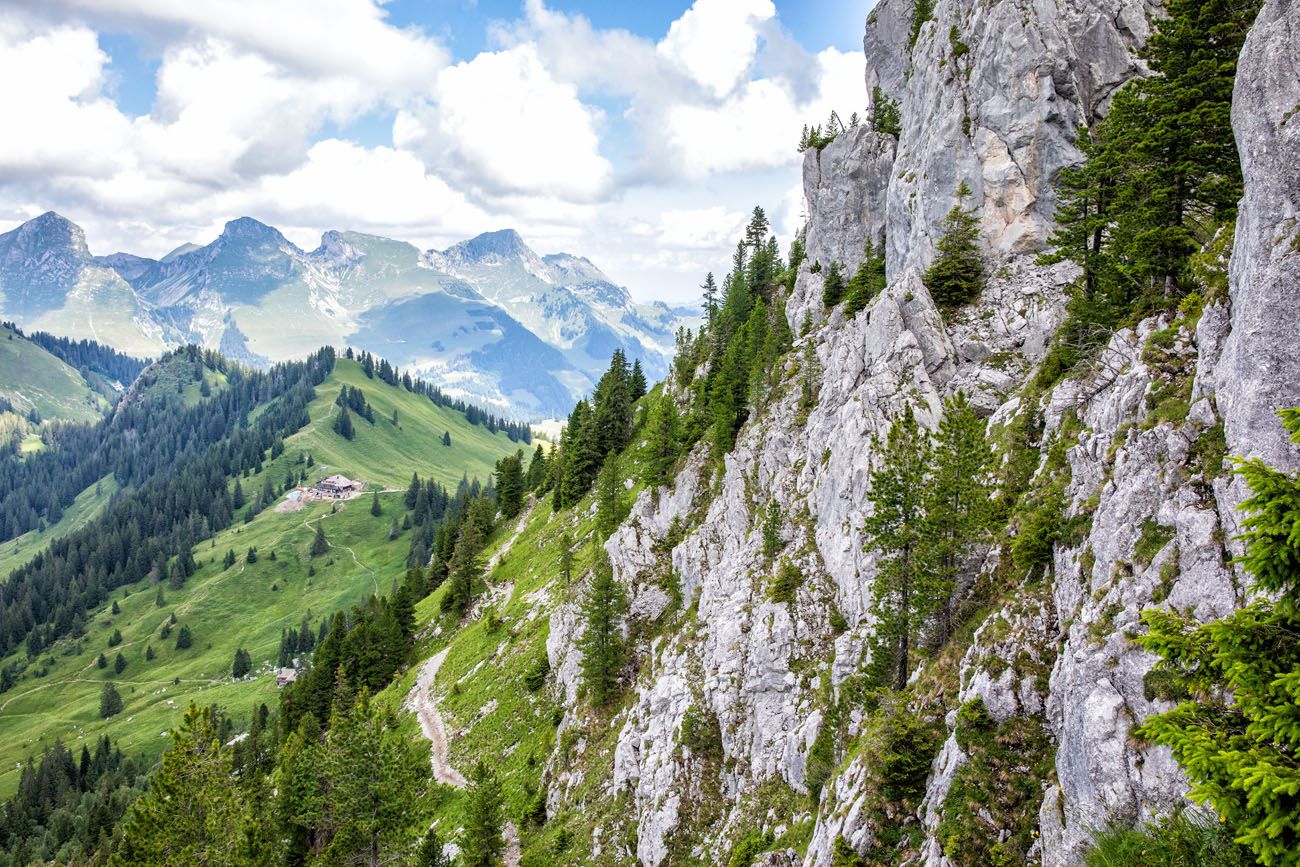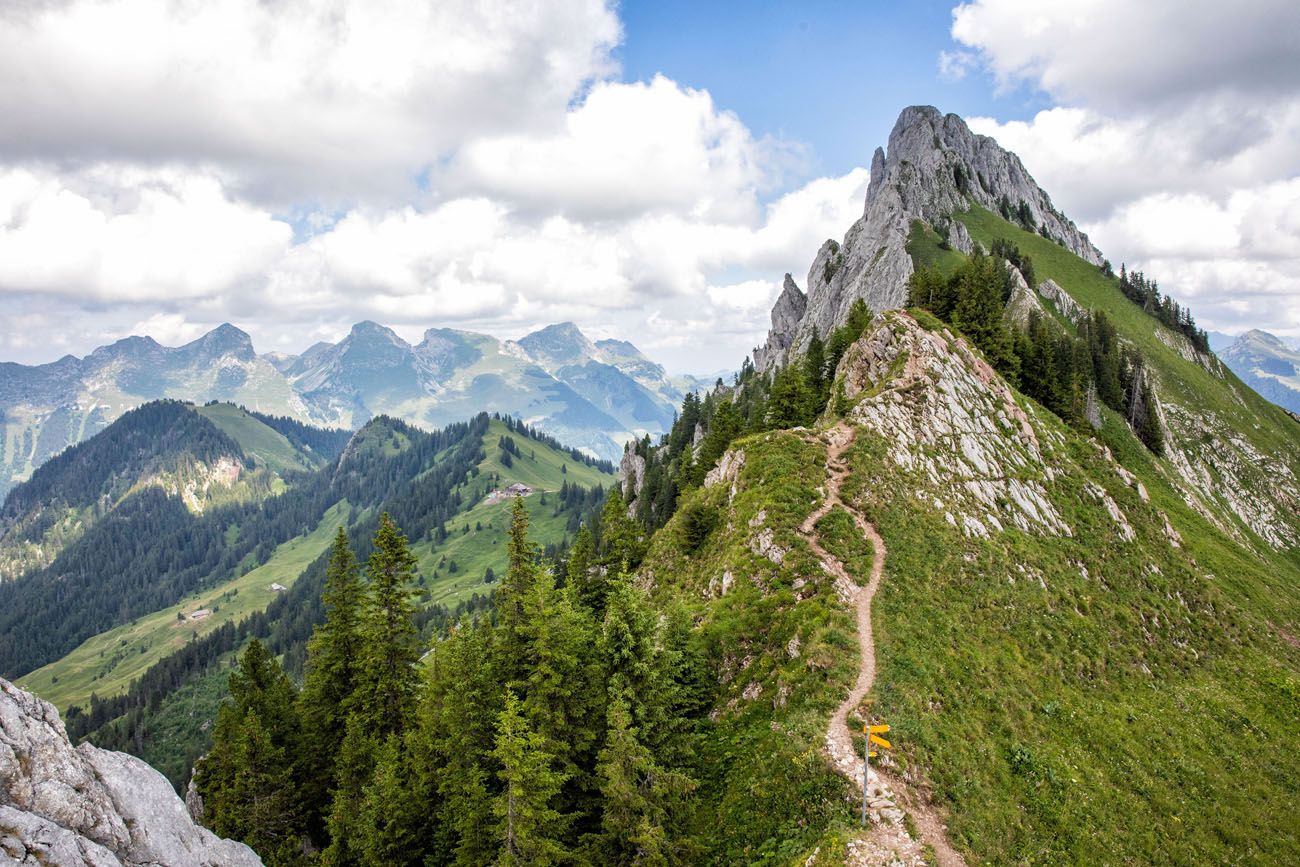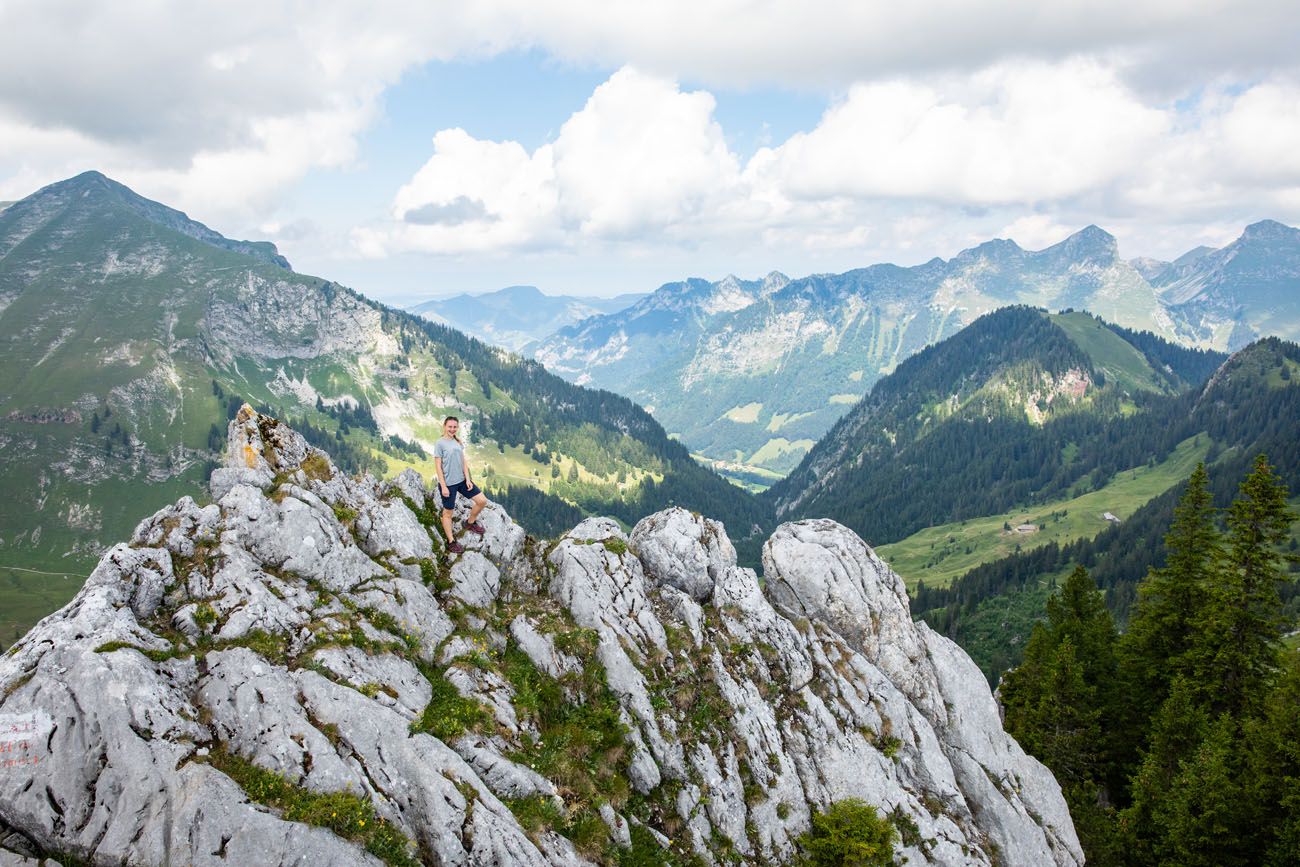 Optional Add-On: Wandflue. From Wolfs Ort, you can continue the climb up to Wandflue, the next peak. To get here, it is a short, challenging climb on a sketchy trail to the summit (with another 200 meters of elevation gain) but it's worth it if you want an amazing view of the Gastlosen and the surrounding countryside.
The Hike Back to Musersbergli
From Wolfs Ort, it is a mostly downhill walk to get back to the chair lift. This next section, as you walk alongside the Gastlosen, is one of the prettiest parts of this hike. On a clear day, you can also see the Bernese Alps to the east.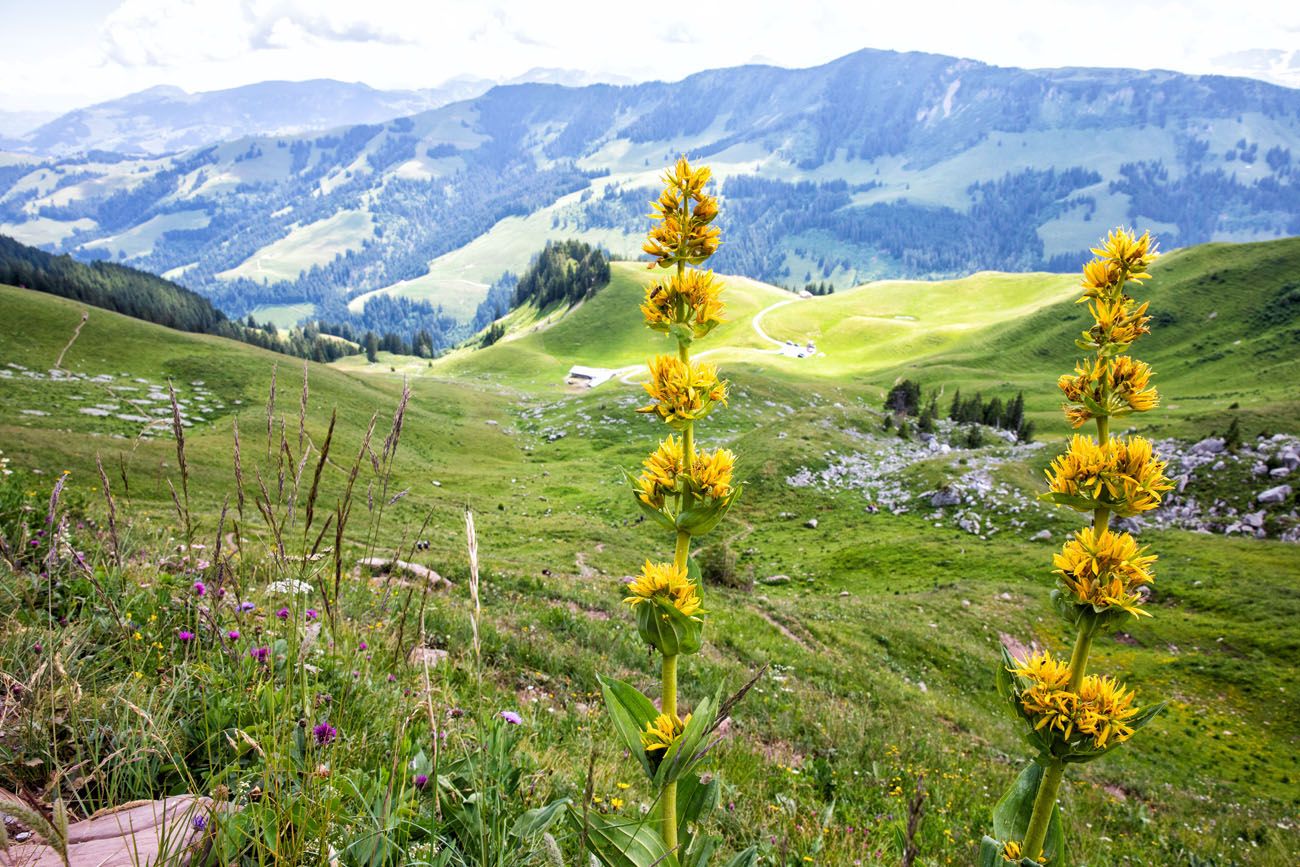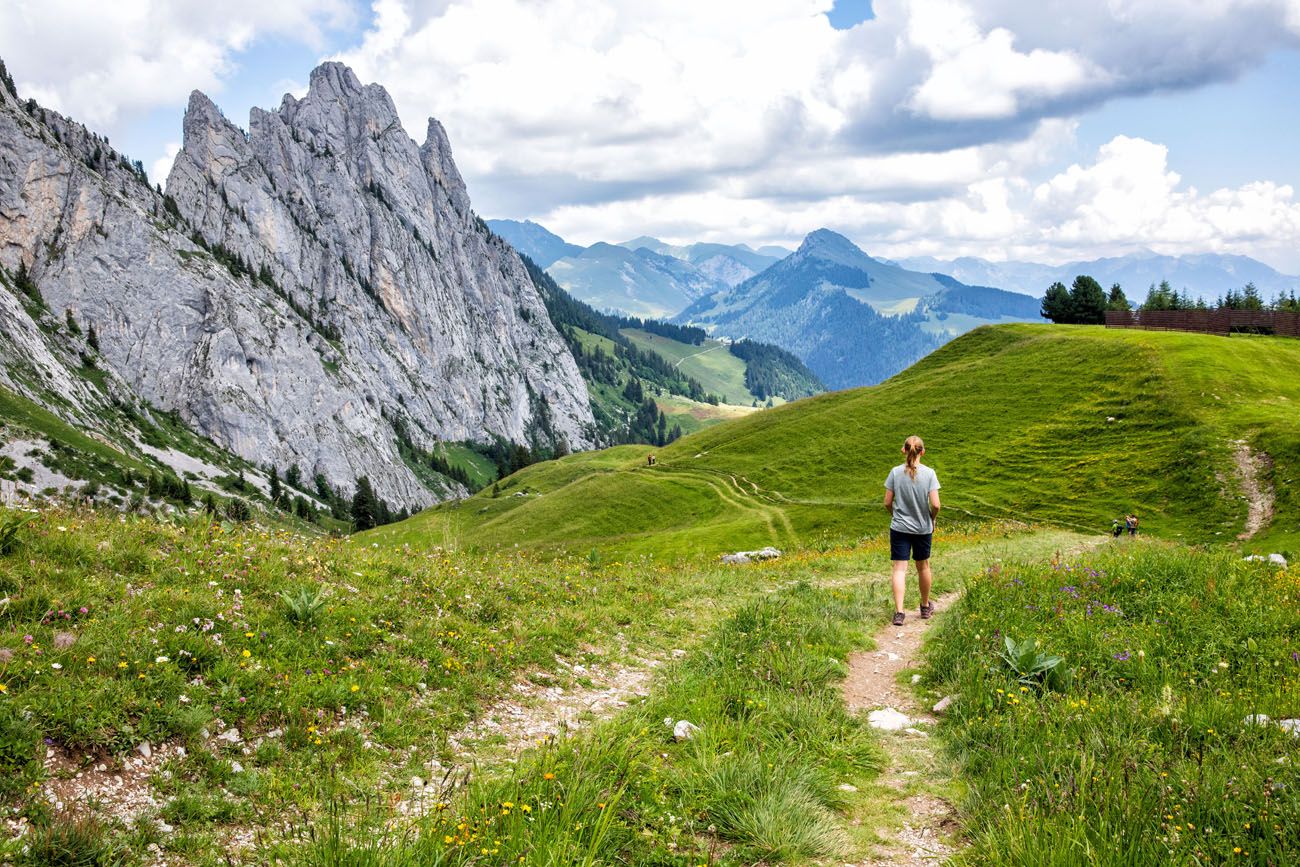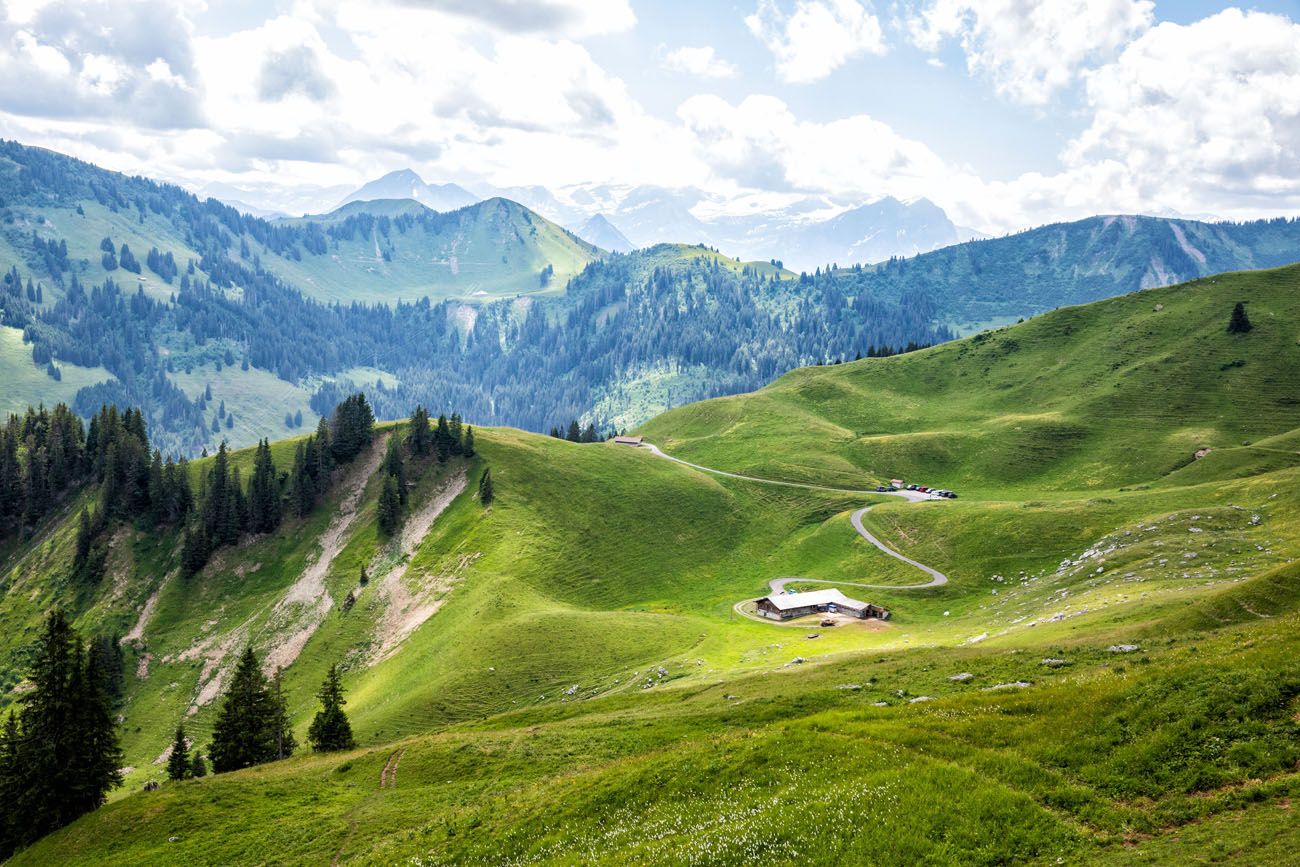 View looking east towards the Bernese Alps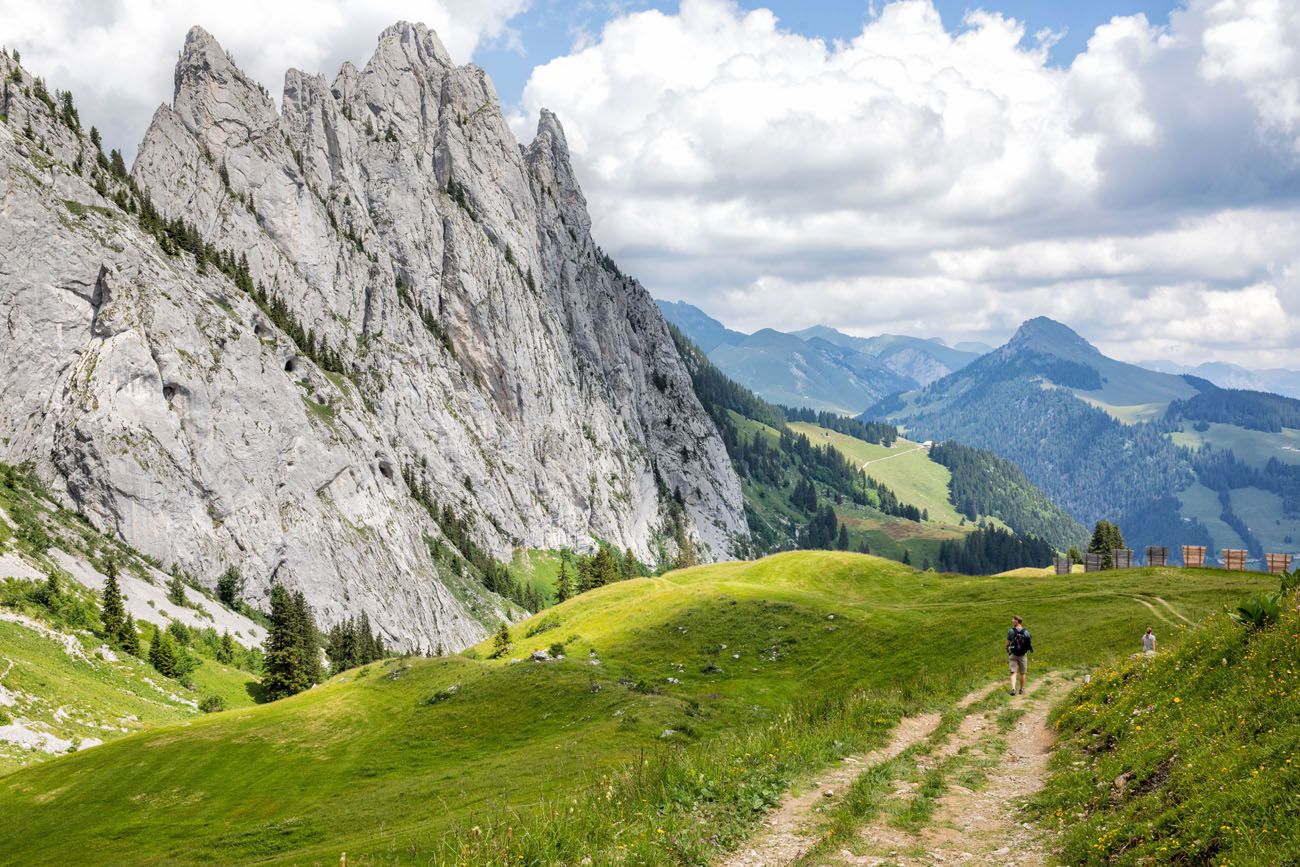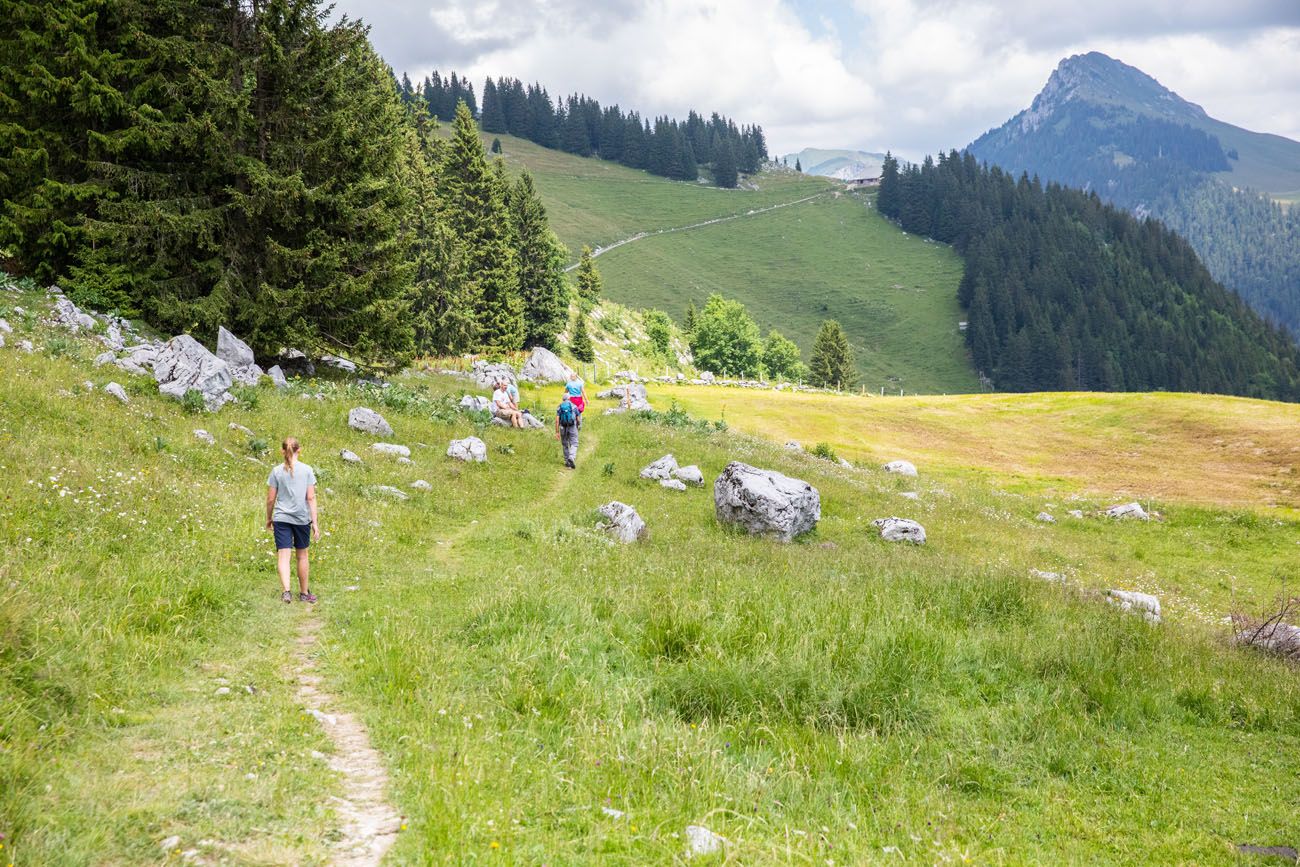 Once you reach Chalet Grat, the hike is almost over. It's one last walk downhill, and then briefly uphill, through a forest. This part of the hike feels rather boring, after everything you just saw.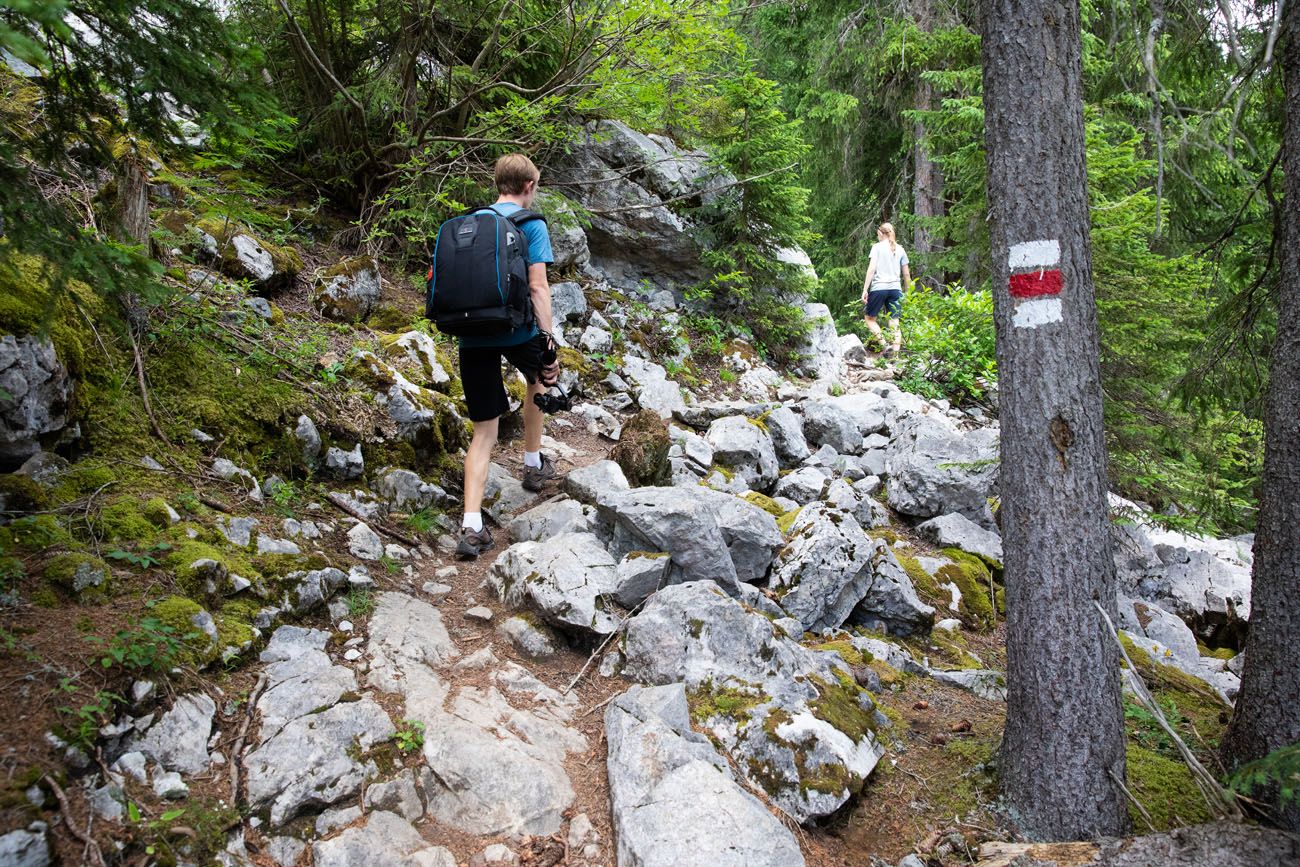 Once at the chairlift station, you can grab a bite to eat or drink at Musersbergli and then ride the chairlift back to Jaun.
Tips to Have the Best Experience
Bring lots of water, sunblock, hiking poles, lunch and/or snacks. Wear hiking shoes or boots. Bring a jacket, even if you plan to do this midsummer. At this elevation, temperatures can get chilly.
Start early! This is a popular hike and the trail can get crowded, especially on weekends. Get here early to avoid the crowds.
A visit to the town of Gruyères makes a great addition to this day. Gruyères is a small town with just a handful of things to do. Plus, you could have a late lunch at one of restaurants before returning to Lausanne or Bern (or wherever your day started).
If you are new to hiking or are curious about what you should bring on a hike, check out our Hiking Gear Guide. Find out what we carry in our day packs and what we wear on the trails.
---
If you have any questions about hiking around the Gastlosen, let us know in the comment section below!
More Places to Go in Switzerland
LAUSANNE: For more information about Lausanne, read our article about the Best Things to Do in Lausanne. We also have a guide to the best day trips from Lausanne.
MORE GREAT HIKES IN SWITZERLAND: The Bernese Oberland is one of Switzerland's top hiking destinations. Hike the short, incredibly scenic trail from Männlichen to Kleine Scheidegg, walk the Northface Trail from Mürren, or hike from Schynige Platte to Faulhorn, a longer, more challenging, but awesome hike in this region. We also recommend hiking to Riffelberg in Zermatt.
JUNGFRAU REGION OF THE BERNESE OBERLAND: If you are planning a trip to the Jungfrau region, check out our Guide to the Jungfrau Region, which includes maps and important travel planning information. We also have a separate article about the best things to do in the Jungfrau region. Get more information on how to visit Jungfraujoch, where to stay in the Jungfrau region, and how to add on the thrilling Mürren Via Ferrata to your visit.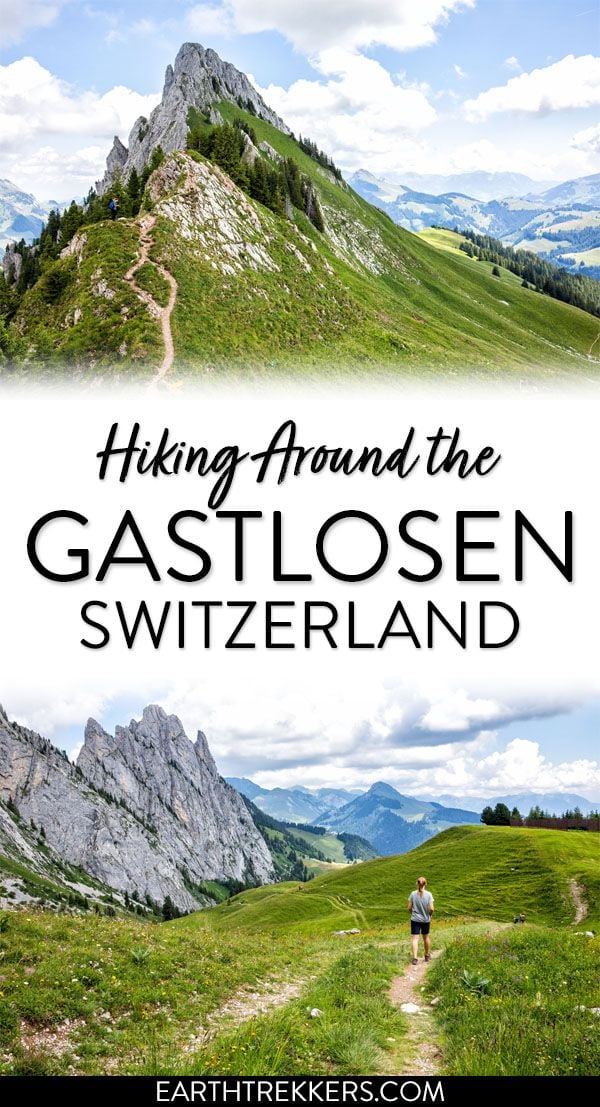 All rights reserved © Earth Trekkers. Republishing this article and/or any of its contents (text, photography, etc.), in whole or in part, is strictly prohibited.