With colorful sandstone spires, red rock mountains, and bright blue skies, Kodachrome Basin is a gorgeous little spot to explore. Its name, Kodachrome, fits it perfectly, describing the multitude of vivid colors that are found here.
Laced with hiking and horseback riding trails, you could spend a few days here. In fact, Kodachrome Basin makes a great, off-the-beaten-path destination to go camping. But if you are short on time, you can do what we did and spend just an afternoon here, exploring a few of the scenic hiking trails.
Quick Facts about Kodachrome Basin
Location: 9 miles southeast of Cannonville in Utah. Access is from Cottonwood Canyon Road, which is a paved road from Cannonville. Just east of the entrance to Kodachrome Basin, Cottonwood Canyon Road becomes a dirt road that travels through Grand Staircase-Escalante National Monument.
Cost: $10 per day per vehicle
Best Things to do: Hiking, horseback riding, mountain biking, camping
When to go: The best time to visit Kodachrome Basin is during the spring and fall months. It can get brutally hot here during the summertime. We visited Kodachrome Basin in early May and had perfect weather.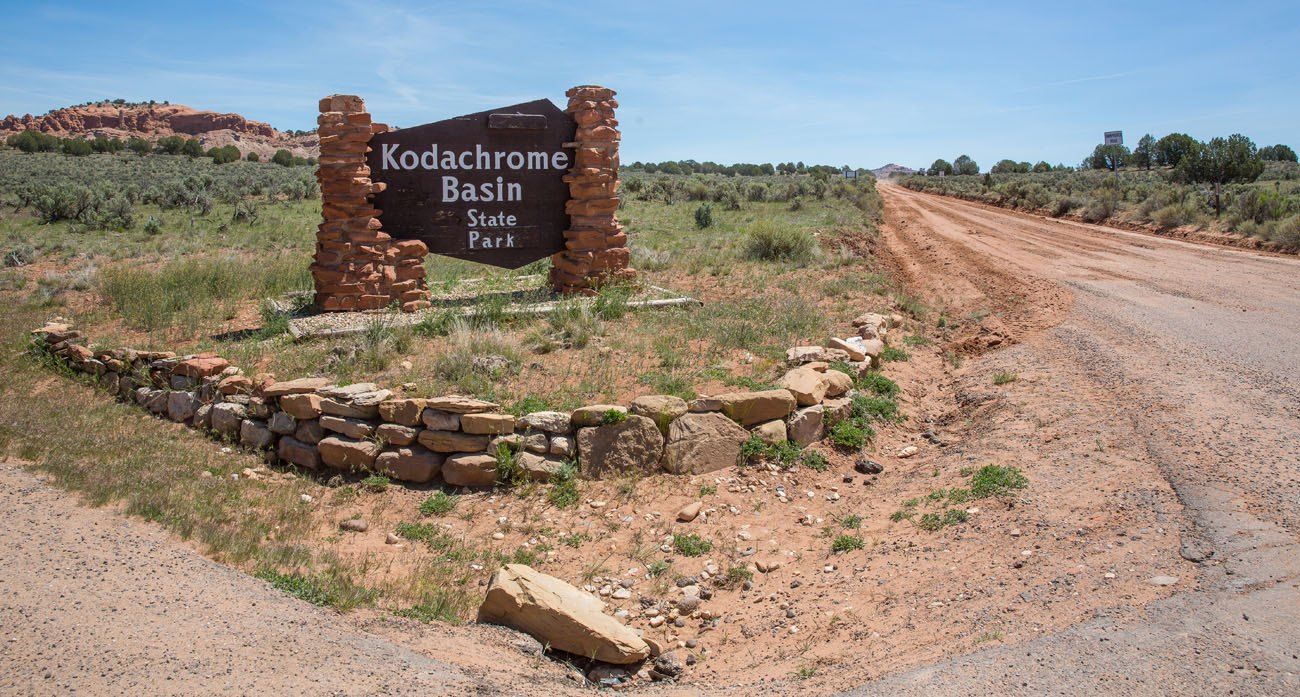 Hiking Kodachrome Basin
There are several short hiking trails in Kodachrome Basin, all offering slightly different views and experiences. Because of their short length (the longest trail is 6 miles) and limited amounts of elevation gain, these hiking trails are perfect for all ages and ability levels.
When you enter the park, you will be given a map that includes descriptions of these trails.
Tim and I picked two trails, each located at different parts of the park. Both were wonderful. These trails are quick, fun to hike, and offer outstanding views of Kodachrome and nearby Grand Staircase-Escalante.
Angel's Palace Trail
This trail is short, easy, and fun. It is 1.5 miles in length, so it only takes about 45 minutes to hike it, longer if you linger to enjoy the awesome view over Kodachrome Basin. We chose this trail because the Kodachrome guide said it was an excellent trail for photographers.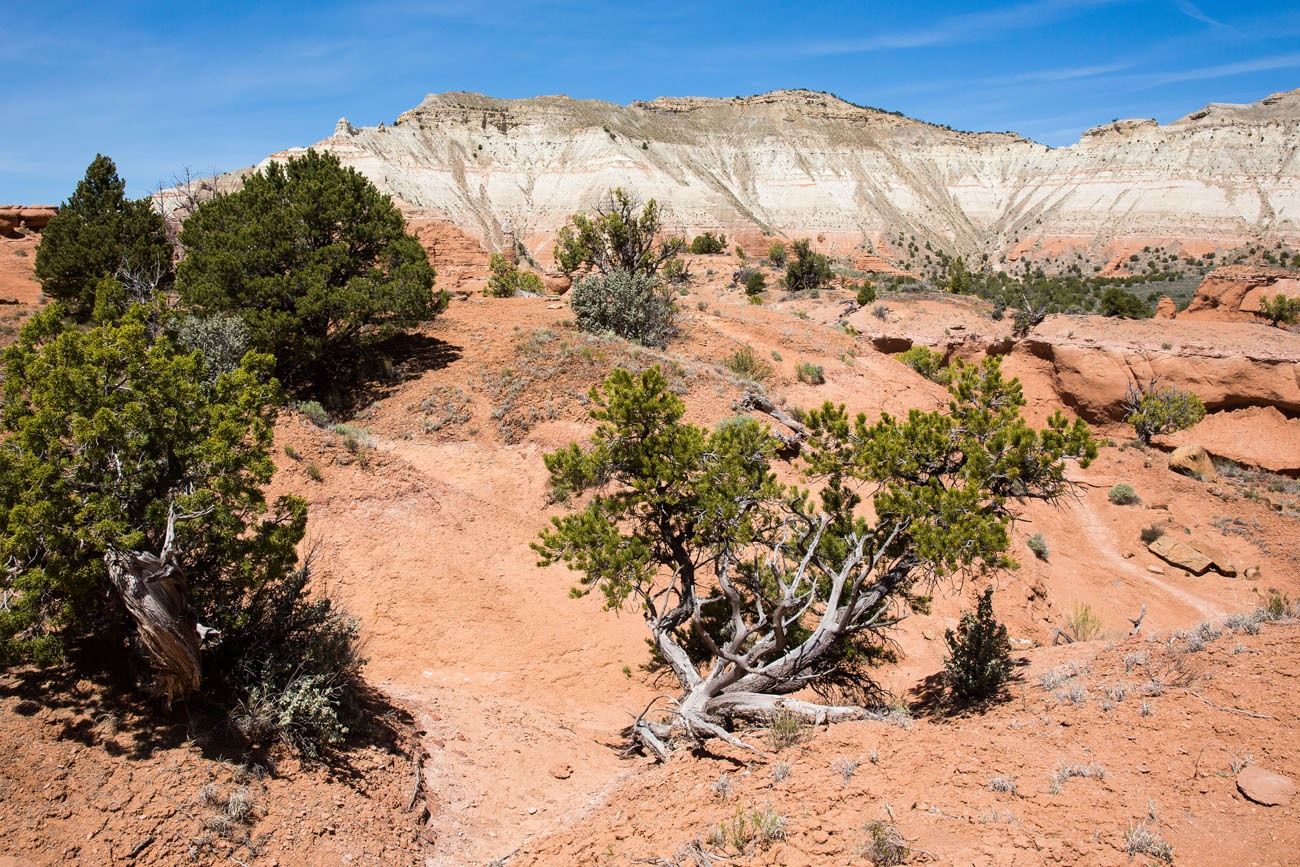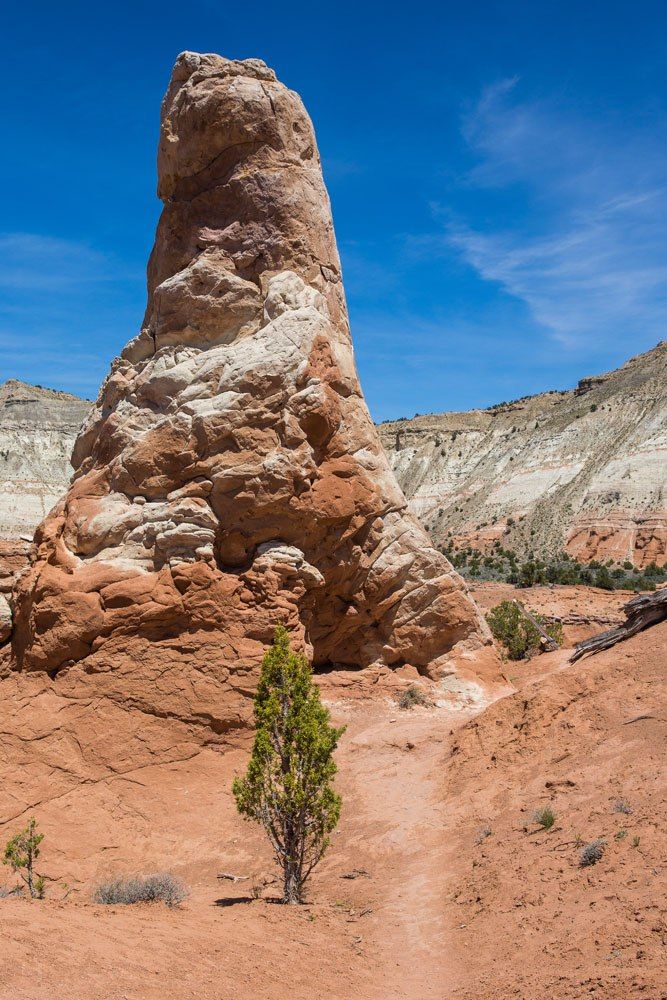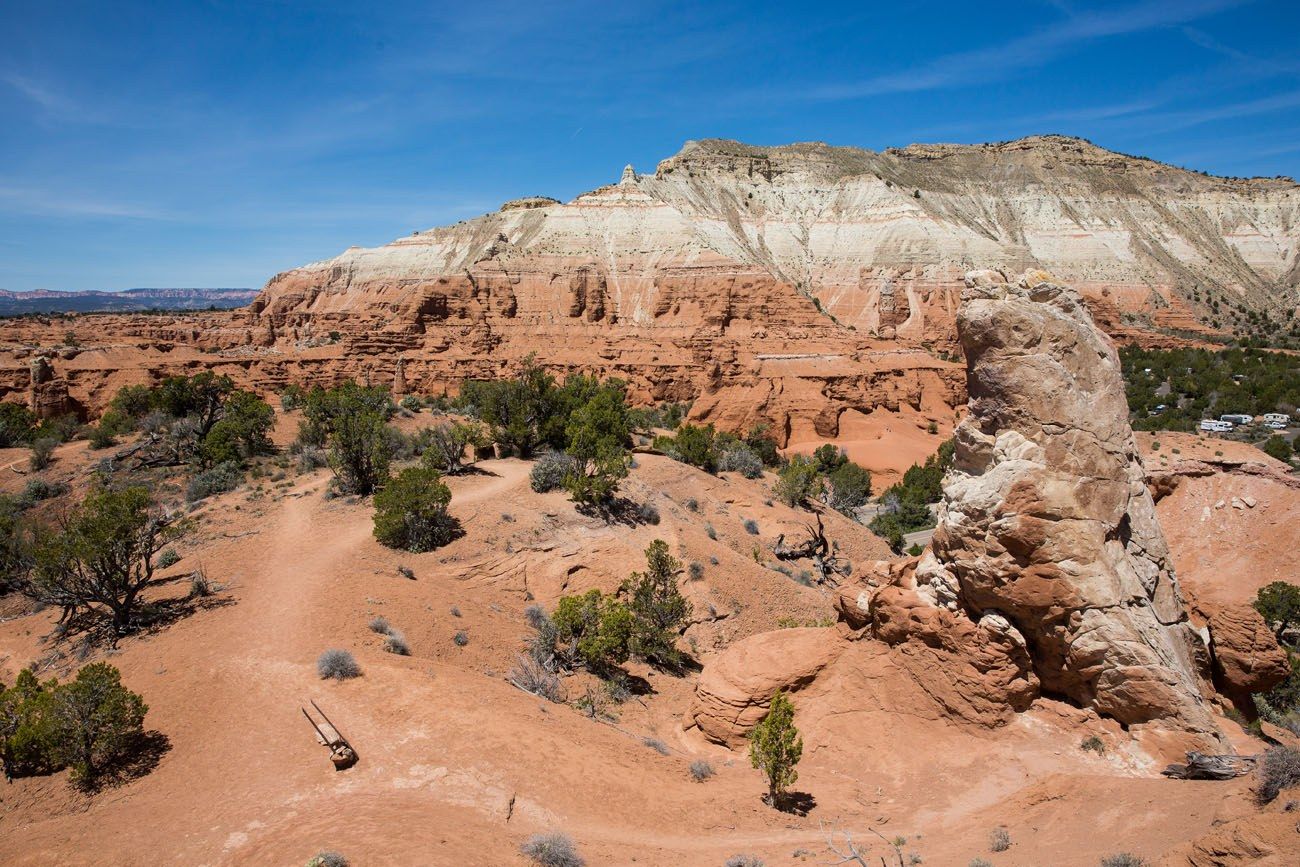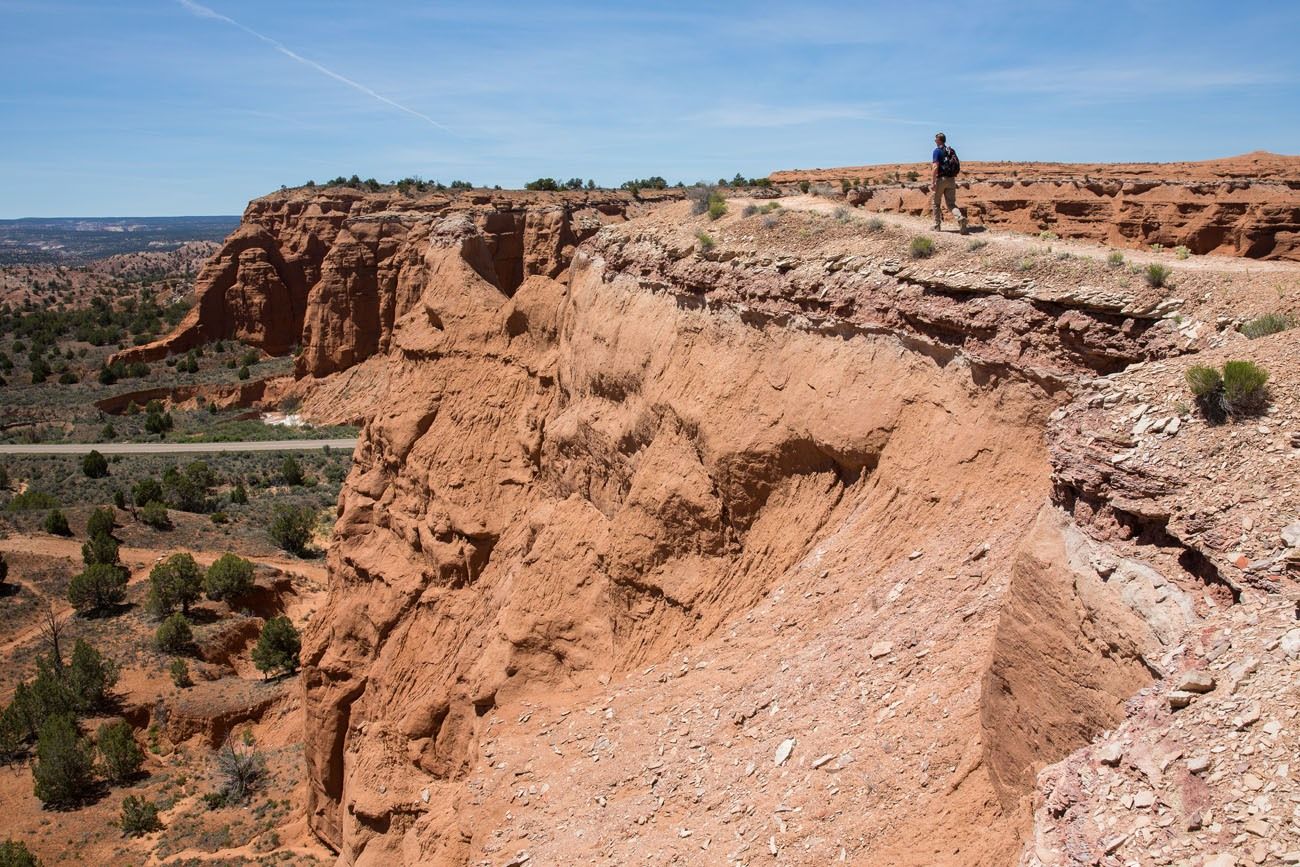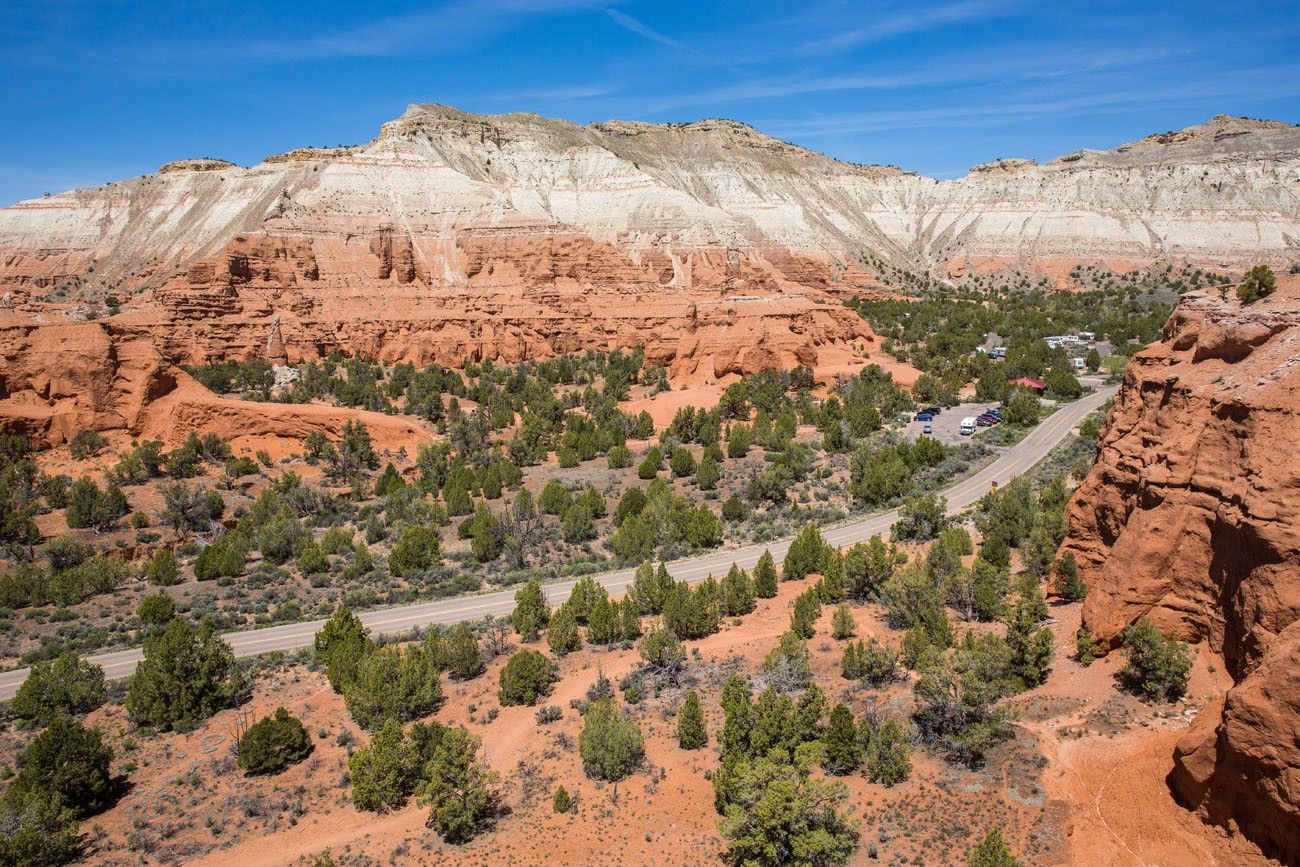 If you are here with kids, I highly recommend this hike. It's short and there are lots of detours to explore and hills to climb. Just make sure you stay on the trail. Going off the trail can damage the fragile desert soil, disrupting the plant life and the organisms that live in the soil.
Shakespeare Arch and Sentinel Trail
This hike is slightly longer (a 1.7 mile loop) and a little more strenuous than Angel's Palace, but your reward is a phenomenal view over Grand Staircase-Escalante National Monument. You also get to see Shakespeare Arch, the only large natural arch in the park.
Important Note: In April 2019, Shakespeare Arch collapsed. So, you can no longer see the arch but you can still hike this trail.
This trail is located in the southeastern part of Kodachrome Basin, a bit removed from the other hiking trails and campsites. It feels more remote out here. During the hour we hiked this trail, we only saw 3 other people.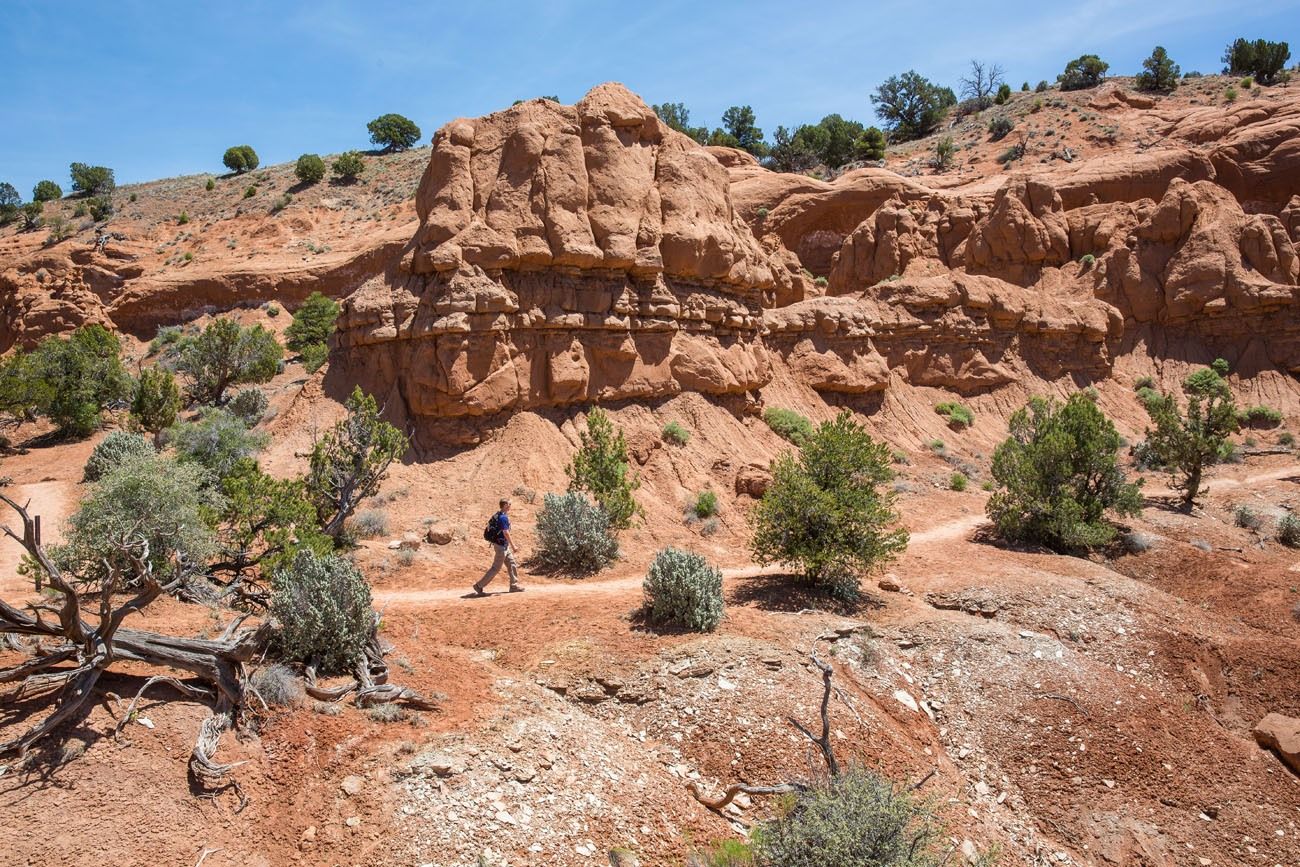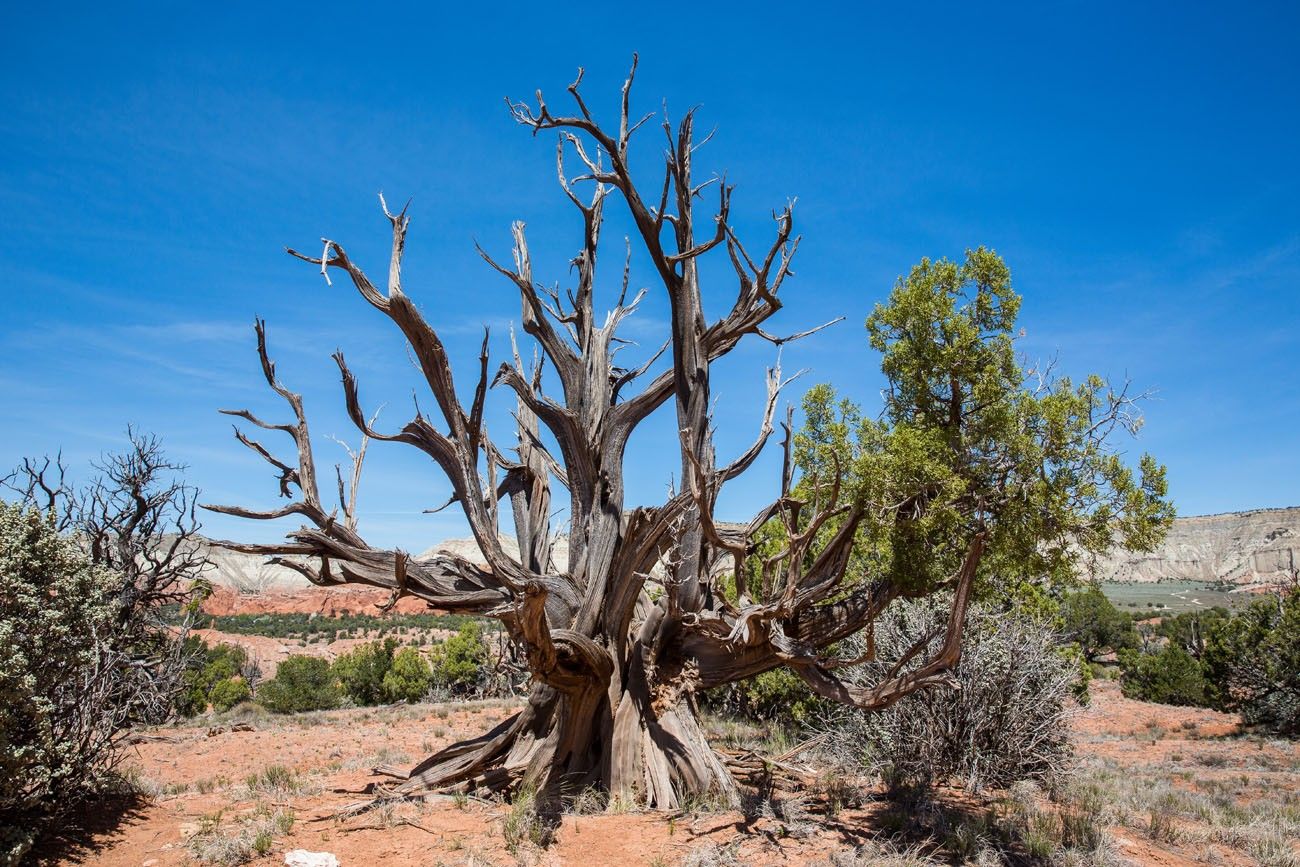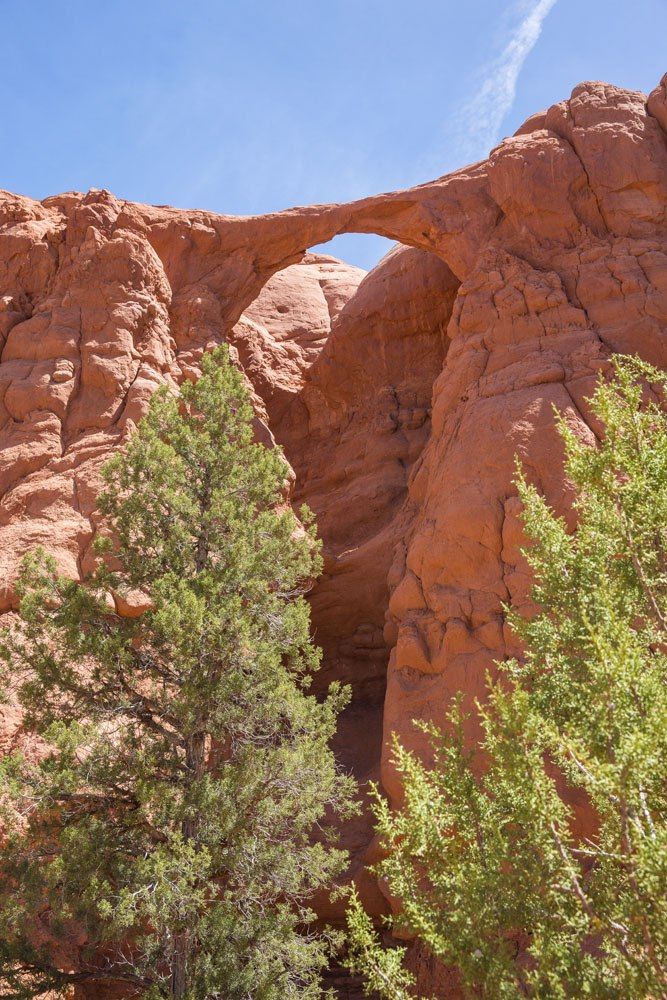 Shakespeare Arch (in 2017)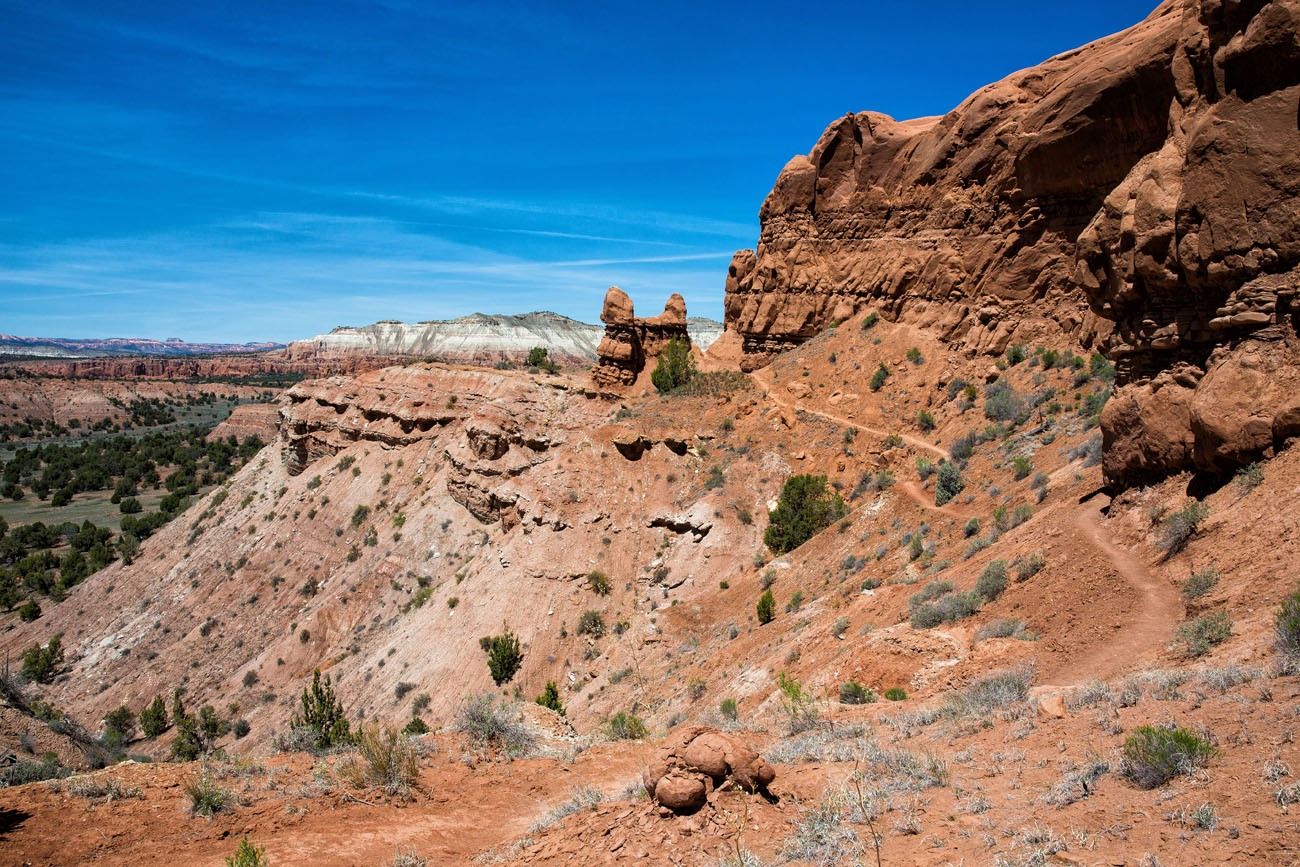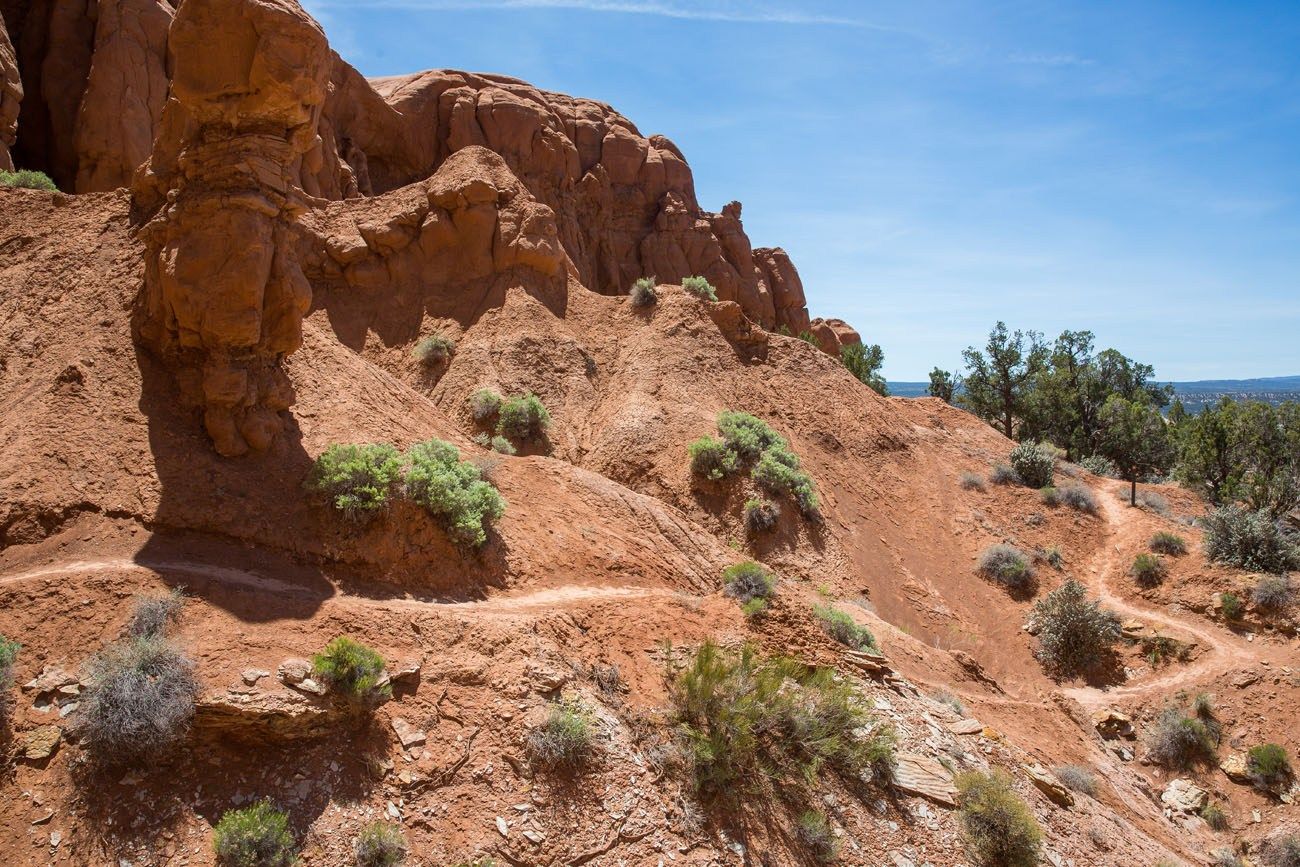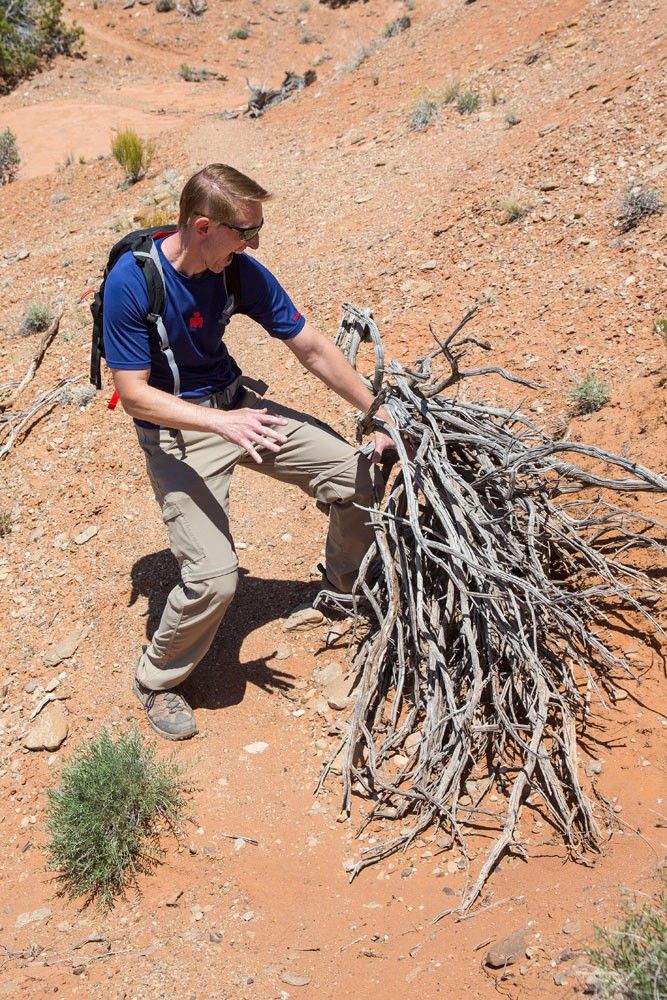 We hiked the loop in a counter clockwise direction. On the way back to the parking lot, we took the Slickrock Cutoff. This is a little more challenging than staying on the hiking trail, but it adds some elevation to the hike, which gave us an even better view of the area.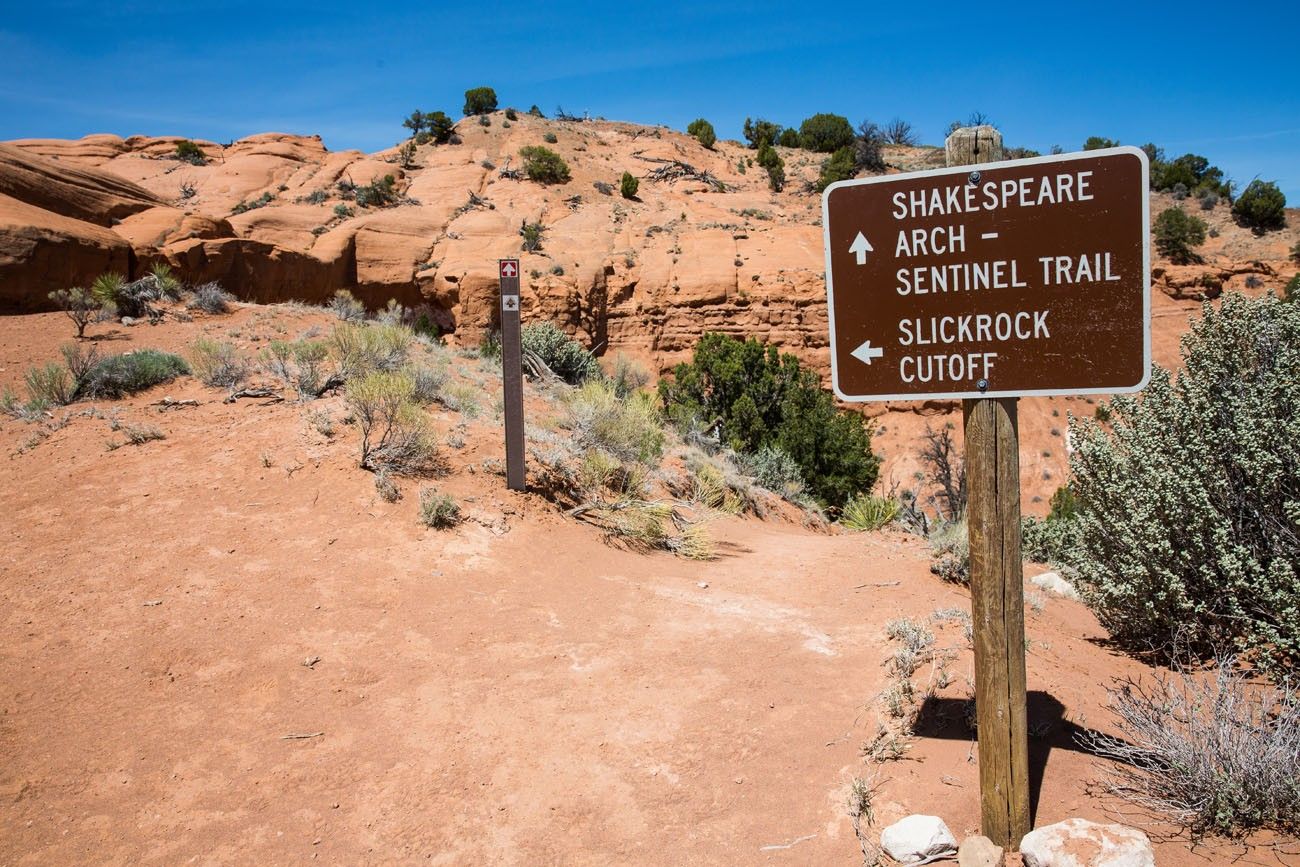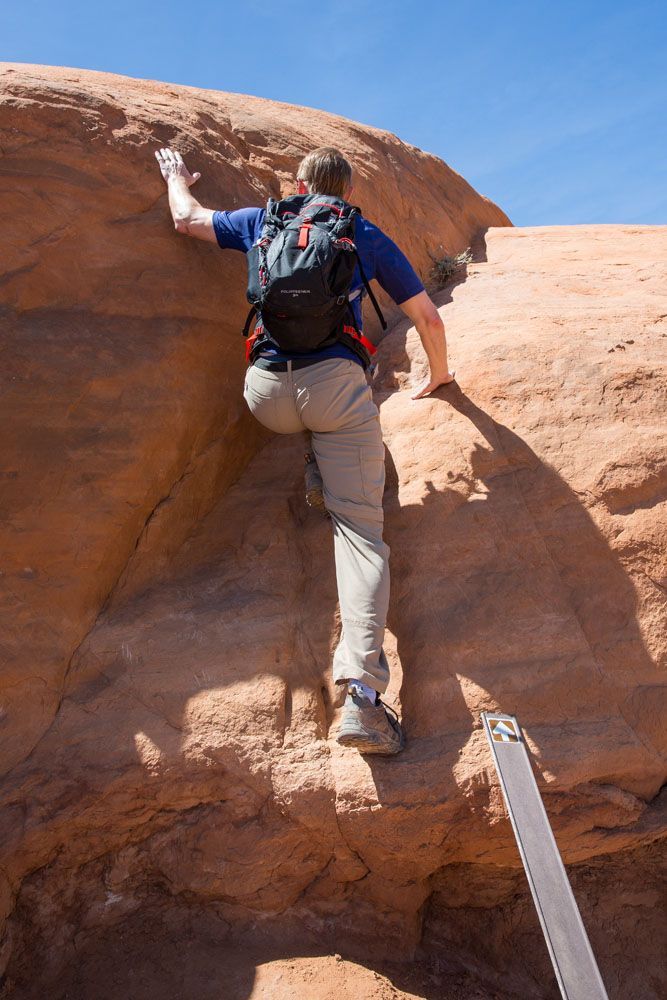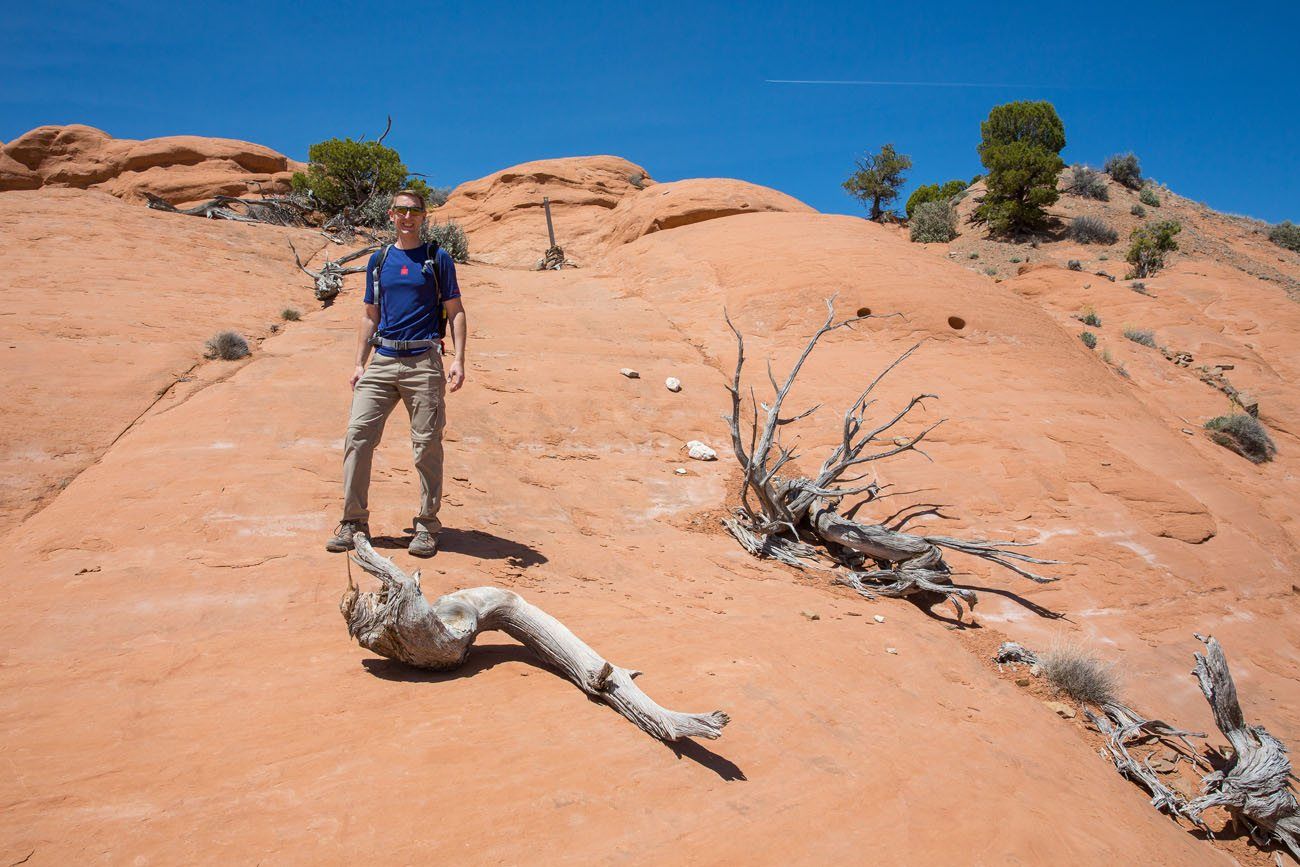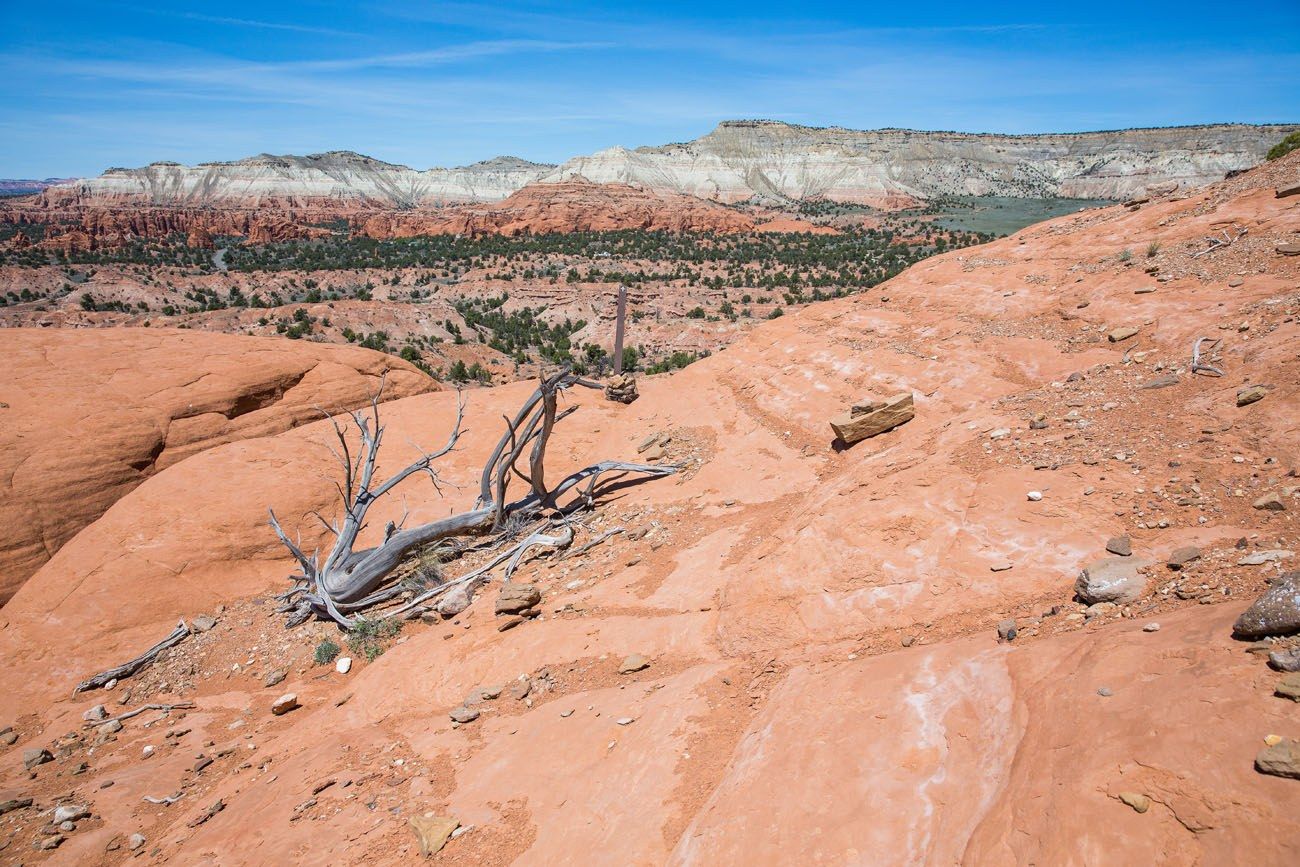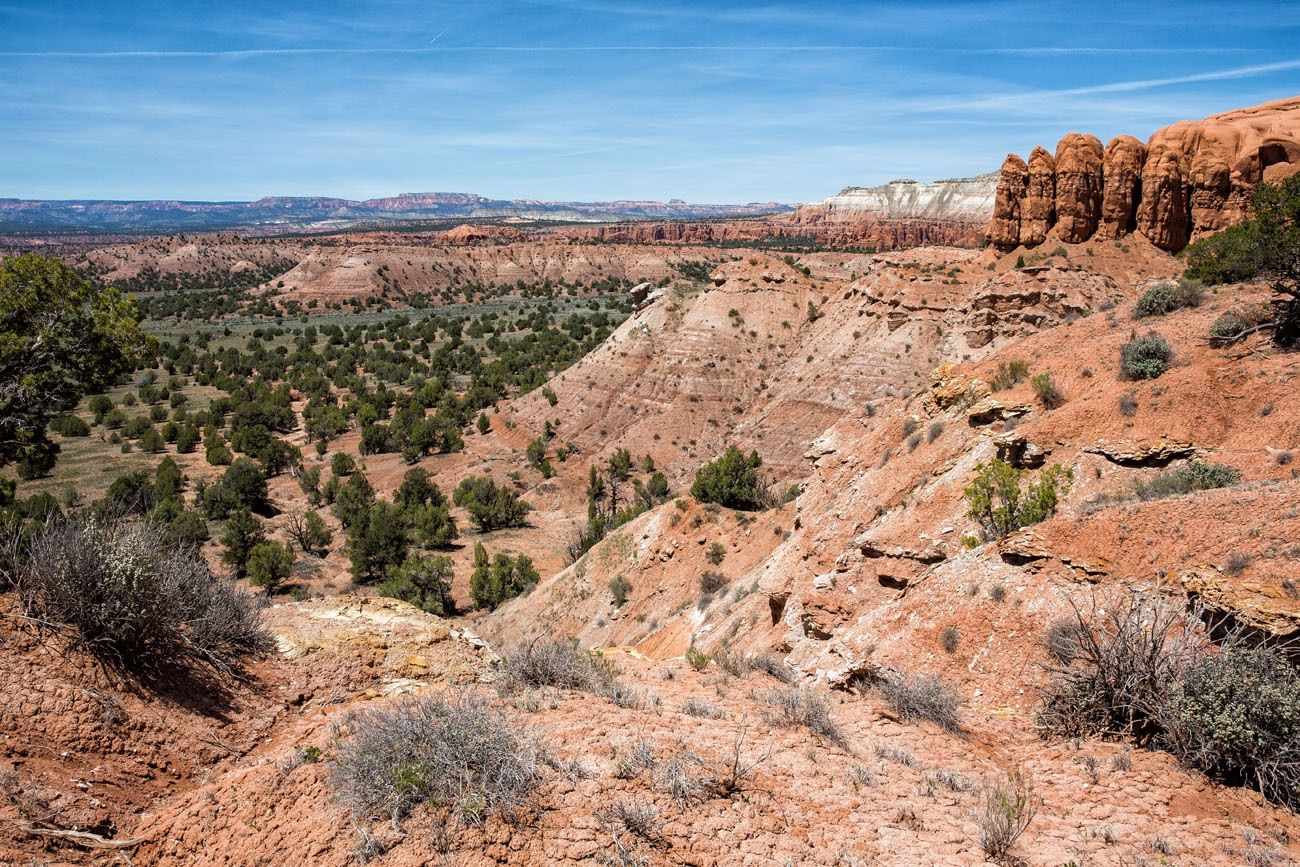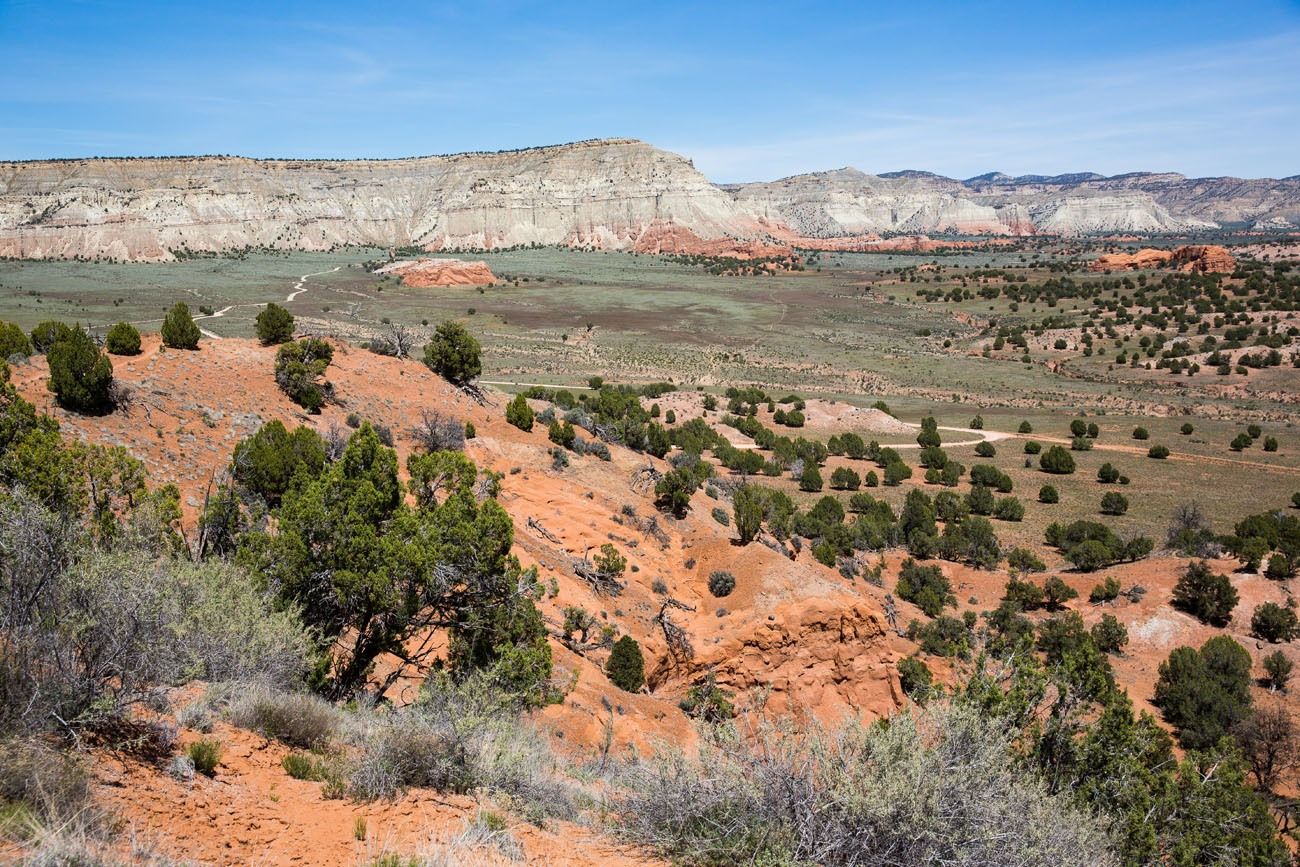 With More Time
There are several more hiking trails at Kodachrome Basin. The longest is the Panorama Loop Trail, about 6 miles in length.
You can also go horseback riding or mountain biking on several of the trails (Grand Parade Trail and the Panorama Trail).
More Things to do near Kodachrome Basin
Hike Willis Creek Slot Canyon. This short, easy hike takes you through Willis Creek slot canyon. It is pure fun and great for all ages and ability levels. From Kodachrome Basin, it's just a half an hour drive away (11 miles). Read more: Hiking Willis Creek Slot Canyon
Drive Cottonwood Canyon Road. This is a scenic, unpaved road that travels through Grand Staircase-Escalante National Monument. It connects the town of Cannonville with Highway 89, just west of Big Water. Read more: What's It Like to Drive Cottonwood Canyon Road?
Bryce Canyon National Park. If you want to visit a gorgeous spot with a huge wow factor, put Bryce Canyon on your list. All you need is one day (or less) to see the best of this park. And it's just a half an hour drive away (22 miles). Read more: A Perfect Day in Bryce Canyon
Hole-in-the-Rock Road. Hole-in-the-Rock Road is another dirt road that travels through Grand Staircase-Escalante. If you like hiking and slot canyons, this is a great spot to visit. Hike Zebra slot canyon, Peek-A-Boo Gulch, and Spooky Gulch, and check out some more hoodoos at Devils Garden. The start of Hole-in-the-Rock Road is a one-hour drive from Kodachrome Basin.
What We Did
In one epic day we visited Bryce Canyon National Park, Kodachrome Basin State Park, and Willis Creek slot canyon.
At sunrise we entered Bryce Canyon and spent the morning here, hiking and visiting the numerous viewpoints. After lunch in the town of Bryce, we drove to Kodachrome Basin and hiked Angel's Palace and Shakespeare Arch. By late afternoon, we were hiking Willis Creek. Our long but very memorable day ended with a drive to Zion National Park, where our next adventure started.
Where We Stayed
We stayed at the Bryce Canyon Inn, located in Tropic. We had a cabin with two queen beds and ensuite bathroom. This place was great – clean, quiet, and comfortable. We ate dinner at the The Pizza Place, which was nothing special, but it was convenient. From Tropic, it's just a 15 minute drive to Bryce Canyon National Park and a 20 minute drive to Kodachrome Basin State Park.

Planning a trip to Utah's national parks? Don't miss our Mighty 5 travel guide. Learn how to plan a road trip through all five parks (Zion, Bryce Canyon, Capitol Reef, Canyonlands, and Arches) with details on the best things to do, where to stay, and more.
---
You Might Also Like: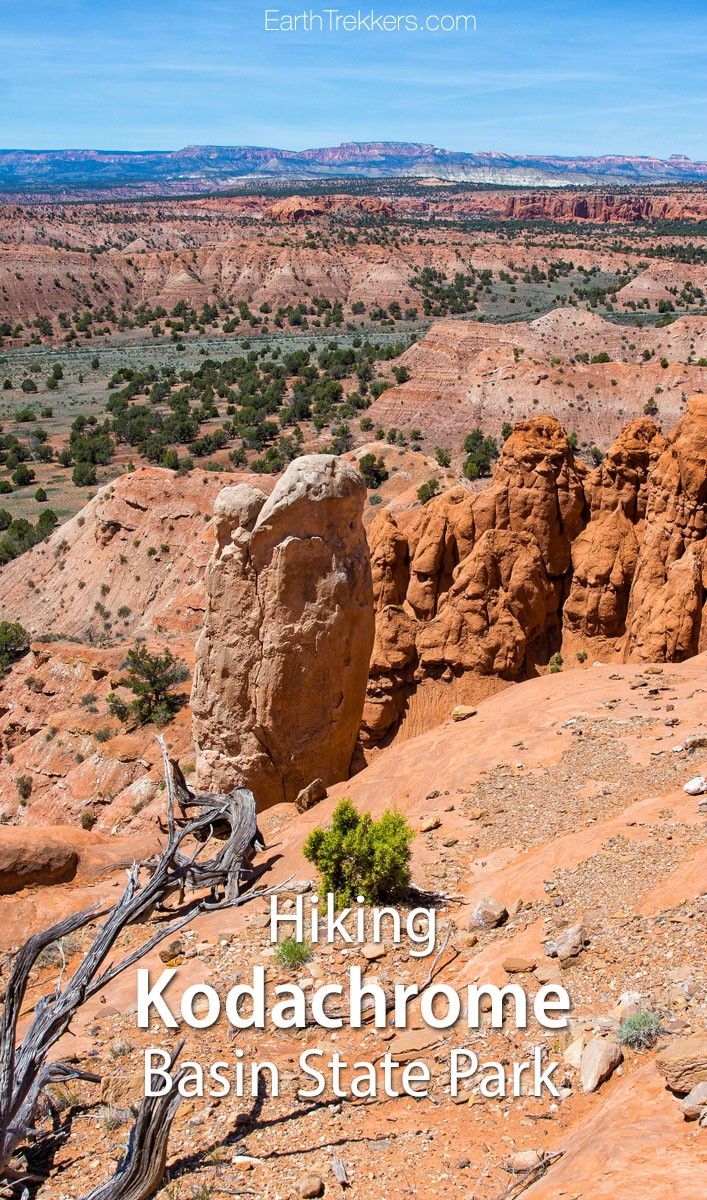 Note: This post contains affiliate links. When you make a purchase using one of these affiliate links, we get paid a small commission at no extra cost to you.
All rights reserved © Earth Trekkers. Republishing this article and/or any of its contents (text, photography, etc.), in whole or in part, is strictly prohibited.