Big Bend Ranch State Park is an overlooked gem in west Texas.
Visitors come to this area to explore Big Bend National Park, but what many don't know is that there is an amazing state park located right around the corner.
Big Bend Ranch State Park is awesome. It has all of the ingredients of a perfect outdoor destination: easy but fun hiking trails, low crowds, and a beautiful scenic drive. Plus, its small size makes it easy to explore if you are short on time.
Here are five great things to do in Big Bend Ranch State Park…5 reasons why you should add this to your Texas to-do list.
Quick Facts About Big Bend Ranch State Park
Location: Big Bend Ranch State Park is located northwest of Big Bend National Park. It is located along highway 170, between Lajitas and Presidio.
Cost: $5 per person
How to Pay the Fee: Unlike the national parks, there is no entrance booth for Big Bend Ranch State Park. You will pay your fee at the first trailhead you visit. Located at each trailhead is a box with envelopes. On the outside of the envelope you fill in your vehicle and personal information. Place the appropriate amount of money into the envelope and deposit it into the box. You only have to do this one time per visit. Make sure you bring cash and a pen or pencil.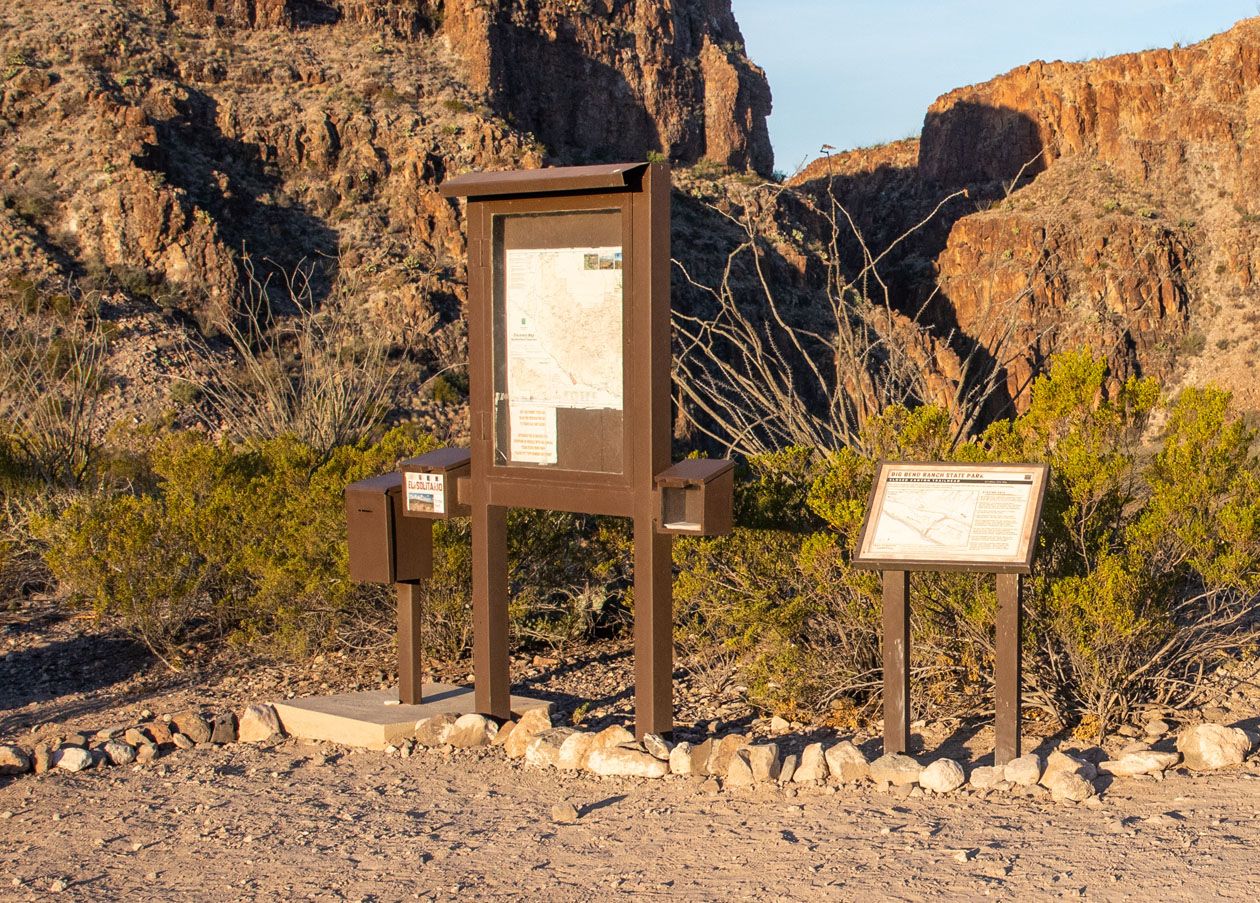 In this photo is the trail map, a box with the payment envelopes, and the box to deposit your payment.
Hours: Open 24 hours 7 days a week
When to Go: Fall and spring are the best times to visit Big Bend Ranch State Park. Temperatures are mild during the day and cool at night. March is one of the busiest months in the park, because of the favorable weather conditions and spring break travelers. Summer and winter are the off seasons in the park. From May through September it can get very hot in Big Bend National Park. During the winter months, expect cold temperatures with near freezing conditions at night.
Website: Click here
While in Big Bend Ranch State Park, please practice the seven principles of Leave No Trace: plan ahead, stay on the trails, pack out what you bring to the hiking trails, properly dispose of waste, leave areas as you found them, minimize campfire impacts, be considerate of other hikers, and do not approach or feed wildlife.
How to Visit Big Bend Ranch State Park
There are several ways to visit Big Bend Ranch State Park.
For those with an extra day at Big Bend National Park, you can spend a half to a full day exploring the state park, staying in the same accommodation as you would for Big Bend National Park. Big Bend Ranch State Park is just a short drive from Lajitas and Terlingua.
For those with even more time, you can spend one to two days in the state park, camping here overnight.
Finally, you can drive through Big Bend Ranch State Park, as you drive to or from Big Bend National Park. Along the drive, stop at the scenic overlooks and take your pick from the hiking trails. This is what we did and it worked perfectly.
On the morning that we left Big Bend National Park, we drove north to Carlsbad, New Mexico. Along the way, we stopped at the scenic overlooks and hiked several of the trails in Big Bend Ranch State Park.
Best Things to do in Big Bend Ranch State Park
Here are five of the best things to do in Big Bend Ranch State Park. This list is ordered from things to do starting near Lajitas and working your way north towards Presidio.
1. Drive El Camino del Rio
El Camino del Rio, also called River Road, is the stretch of highway 170 that travels through Big Bend Ranch State Park. This road runs parallel along the Rio Grande, and National Geographic called this scenic drive one of the prettiest in America.
Since it travels alongside the Rio Grande, you get amazing views of the river and some views are even better than those you get in Big Bend National Park.
PRO TRAVEL TIP: El Camino del Rio is roughly 40 miles long. It takes an hour to drive the entire length of it one-way, if you do not stop for viewpoints or hikes.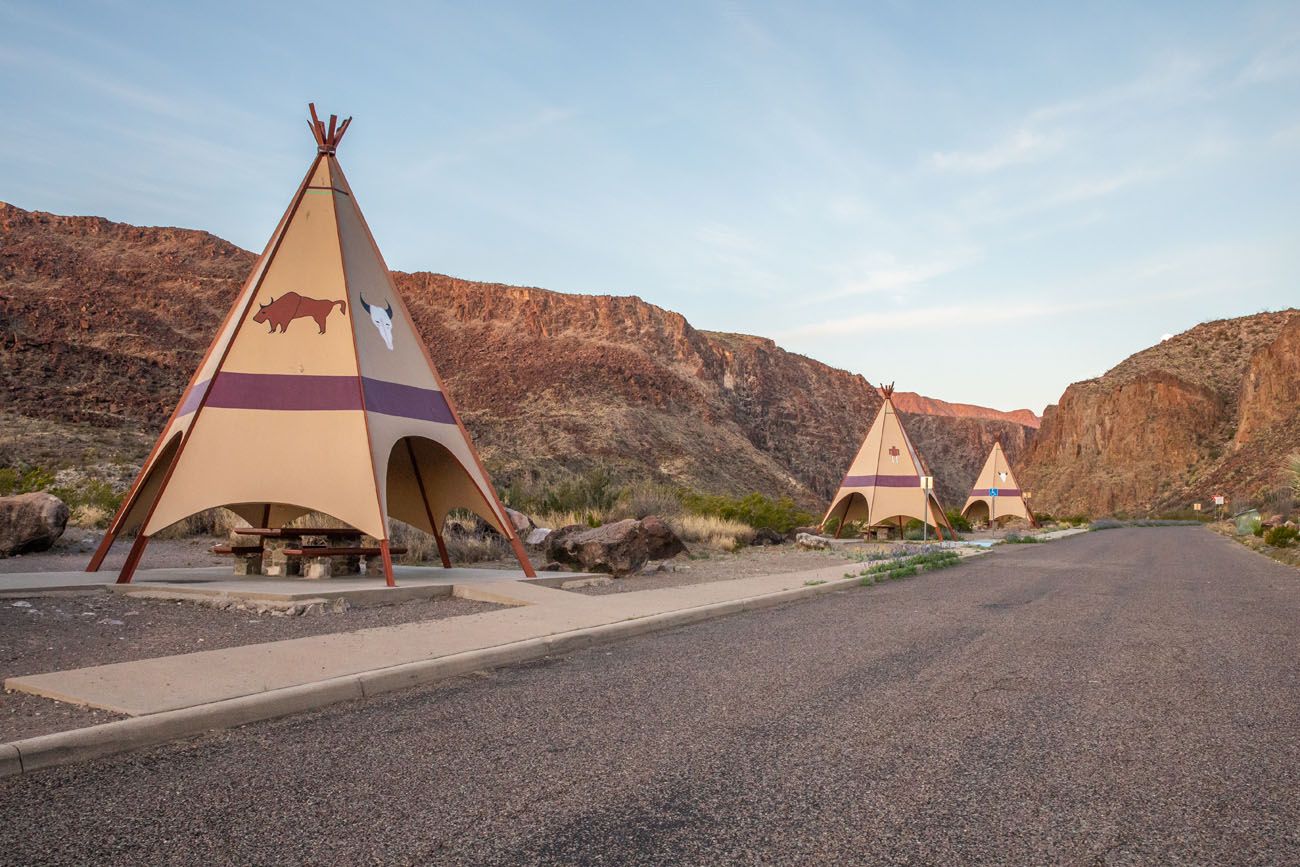 Picnic area along Camino del Rio
2. See Dom Rock from the Movie Fandango
For movie buffs and those who have watched the movie Fandango, this might be worth the quick stop.
Fandango is a 1985 comedy that stars Kevin Costner and Judd Nelson. Five college graduates go on a road trip along the Mexican border.
Fandango Dom Rock, located in Big Bend Ranch State Park, was one of the filming sites for this movie.
It is located at the top of the first large hill you come to on Camino del Rio. Just past the crest in the hill is a turn-off where you can park your car. Walk to the top of the hill and look for the word "DOM" scratched on the rock.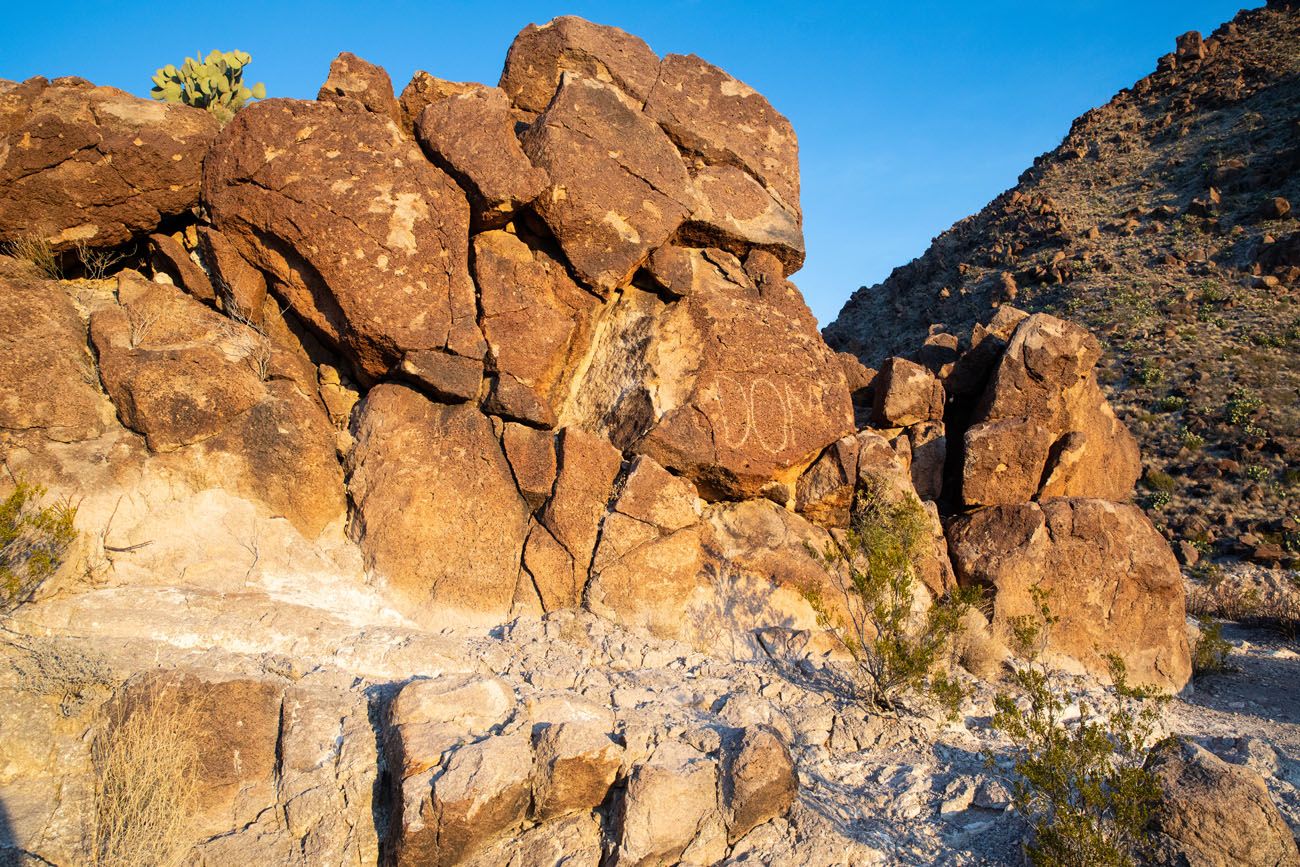 This is also a great viewpoint over Big Bend Ranch State Park, looking back towards Lajitas.
How to Find Dom Rock: Here are the GPS coordinates of Dom Rock: 29°17'44.861″ N 103°56'29.045″ W. On our map of Big Bend Ranch State Park (below), I marked the location of Dom Rock and the parking turn-out on highway 170. This same parking turn-out is the location of the next item on this to-do list.
3. Rio Grande Viewpoint
Located on the same hill as Dom Rock, next to the parking turn-out, is a wonderful view over the Rio Grande.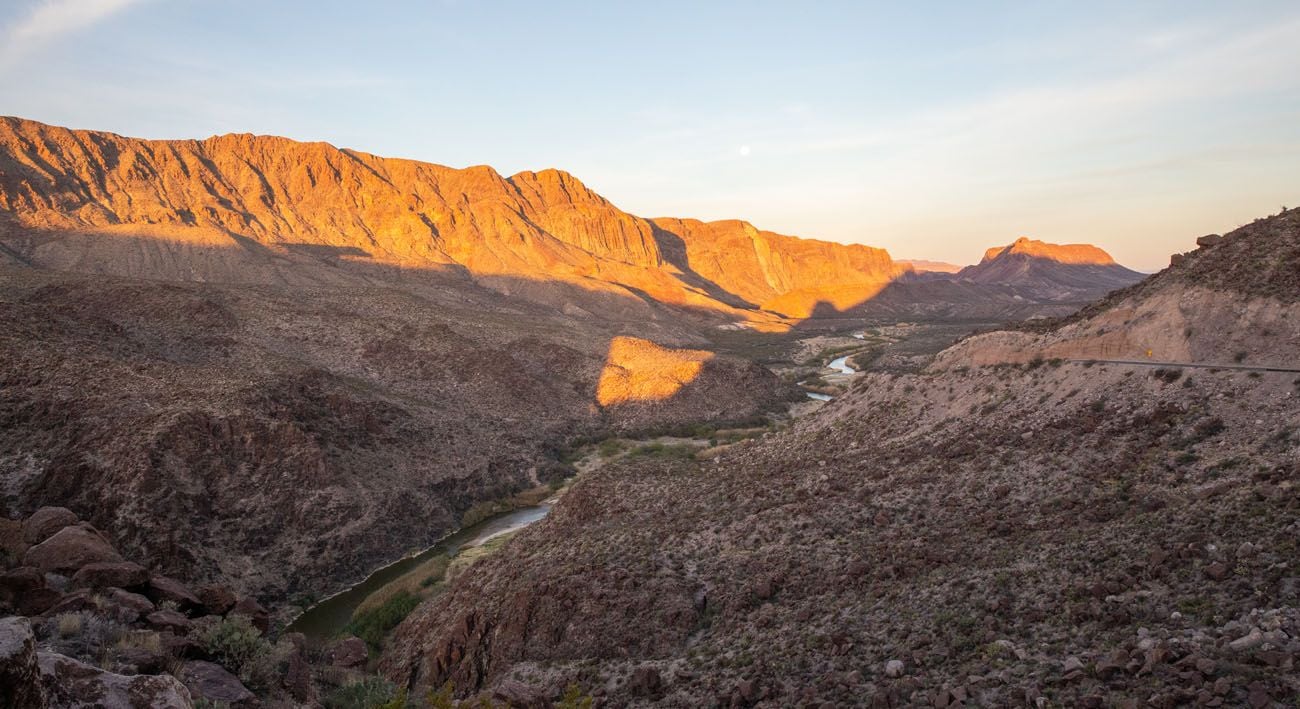 This photo was taken first thing in the morning, during sunrise, not the best time for photography in this location. In the bright midday sunlight, this is a stunning viewpoint.
4. Closed Canyon
It would be worth visiting Big Bend Ranch State Park just to do this hike.
This hike is 1.4 miles round trip. Most of it is through a slot canyon.
For the most part, it is a very easy hike, since it is mostly flat, but there are a few sections of rock scrambling that could be difficult for some people. You can simply hike through the slot canyon as far as you like. Once you get tired, or once you meet an obstacle that you can't get past, turn around and walk back to your car.
The slot canyon ends at a pool of water. You can wade through this murky pool of water or turn around when you get to this point. We chose to turn around.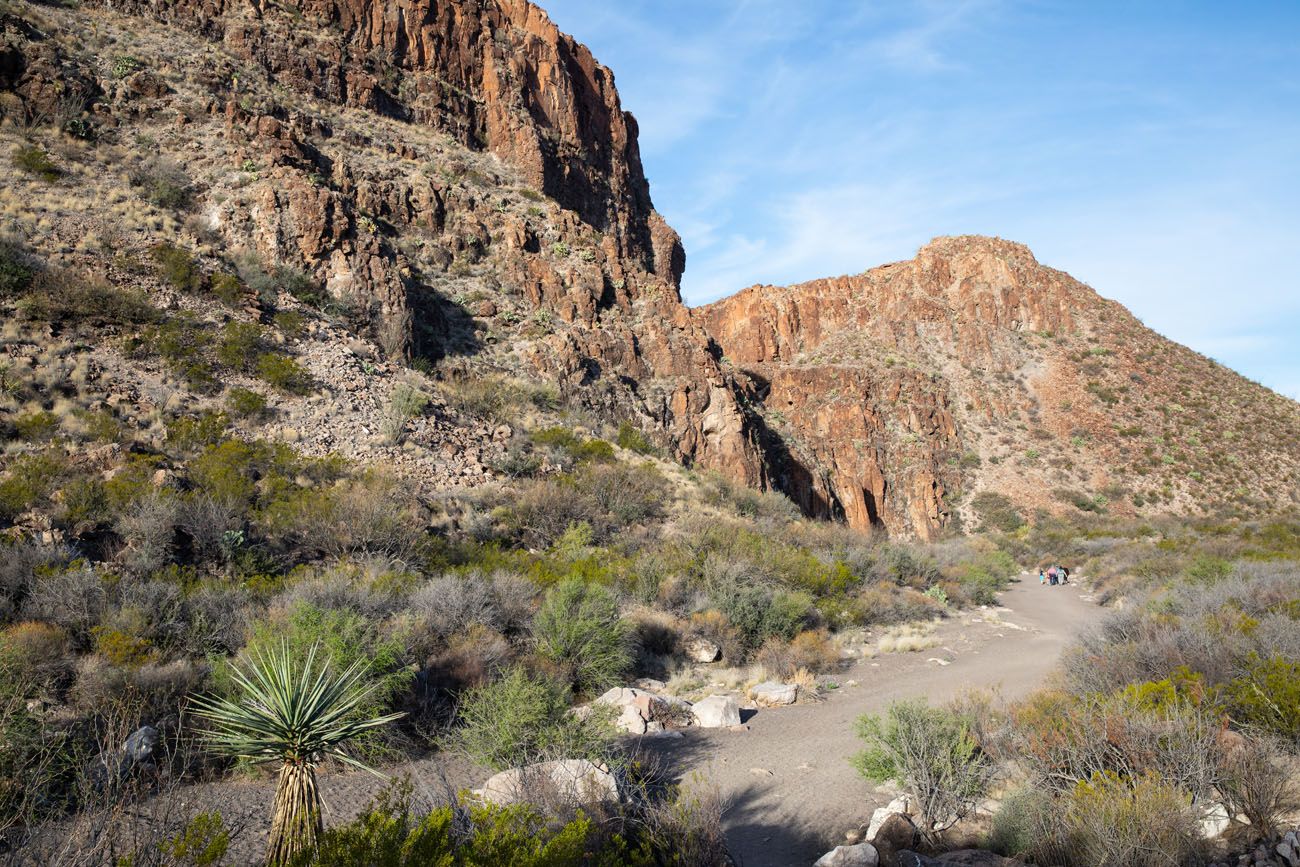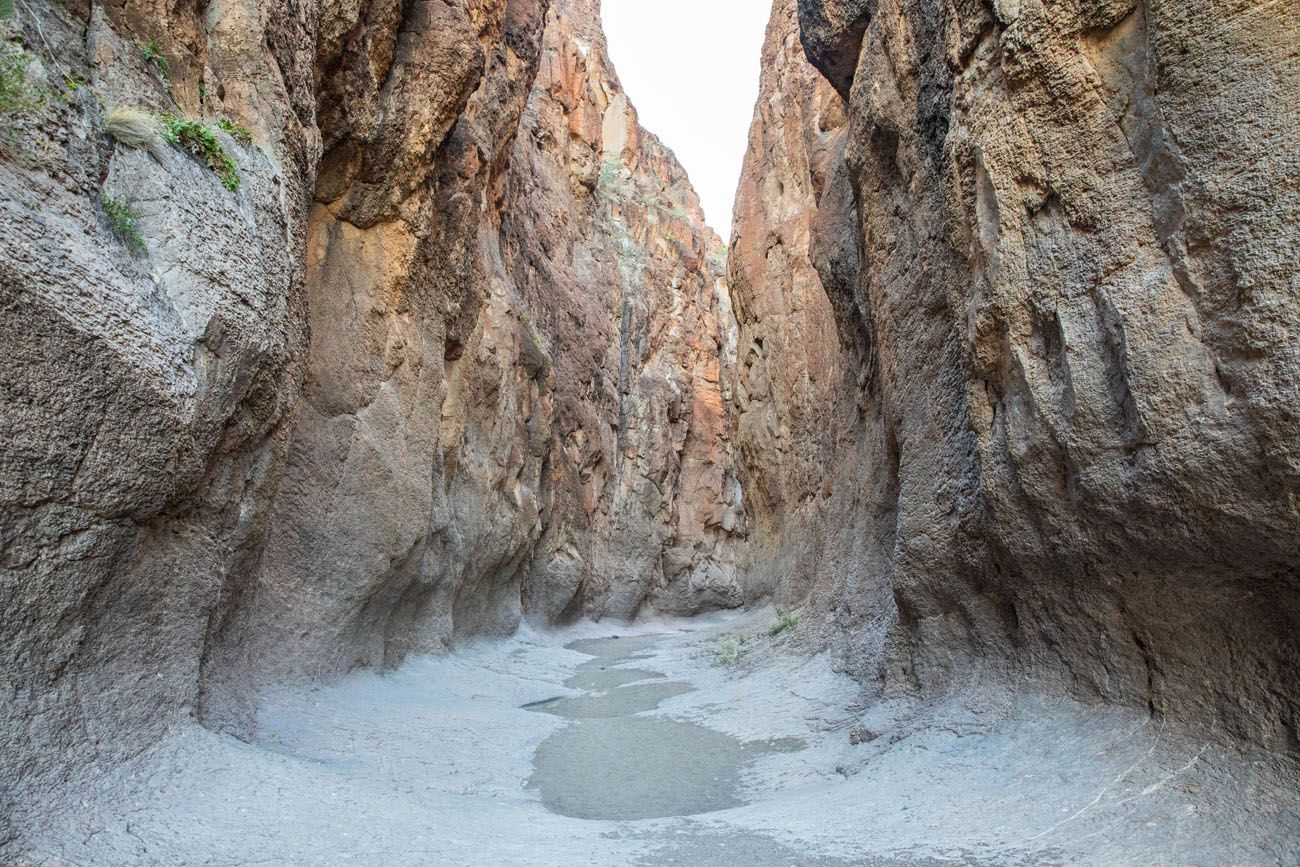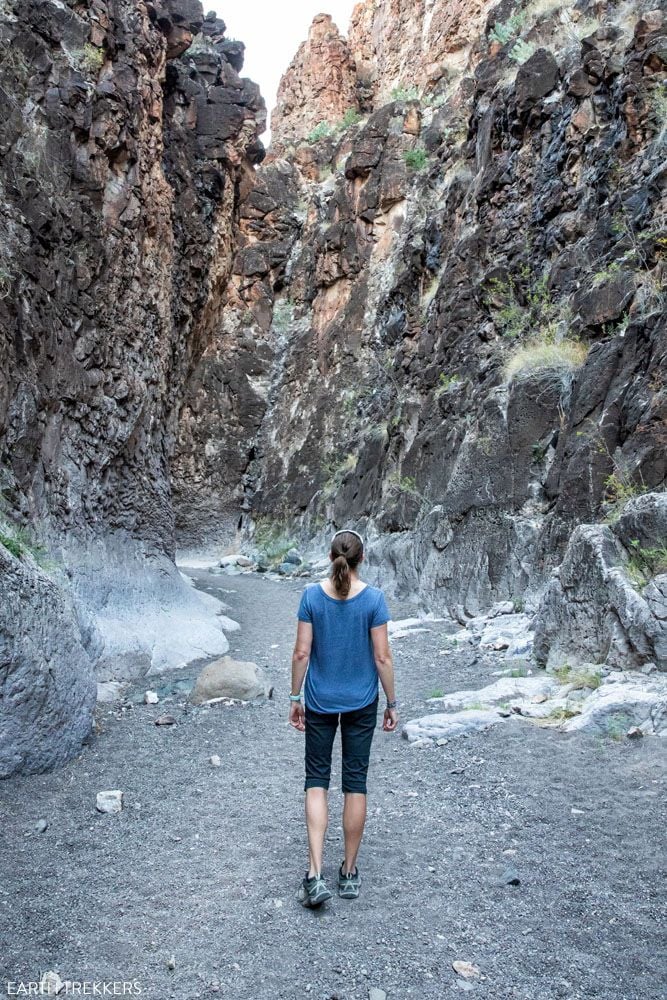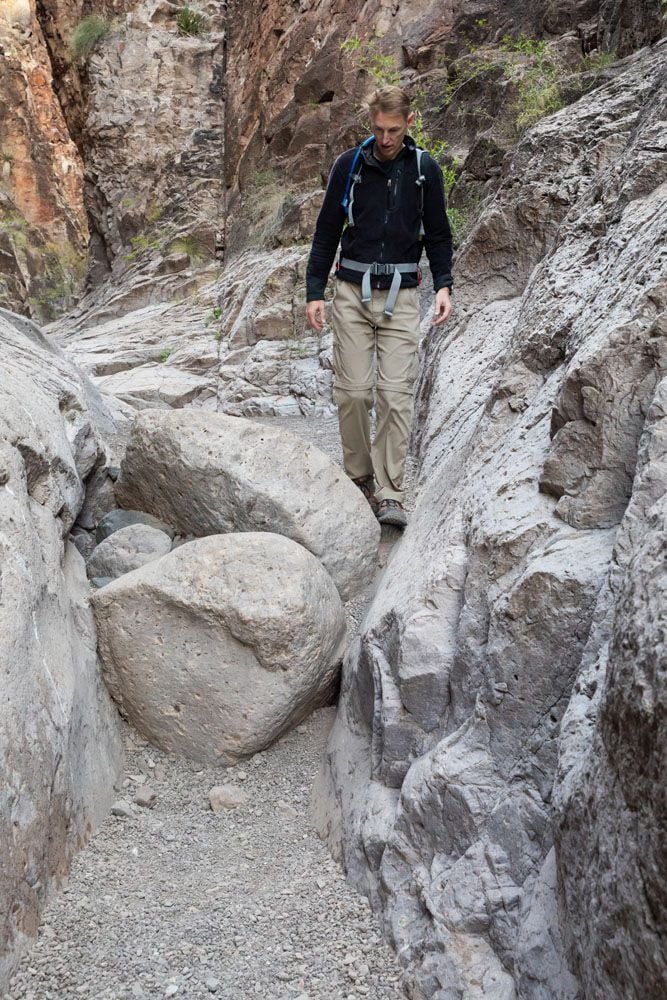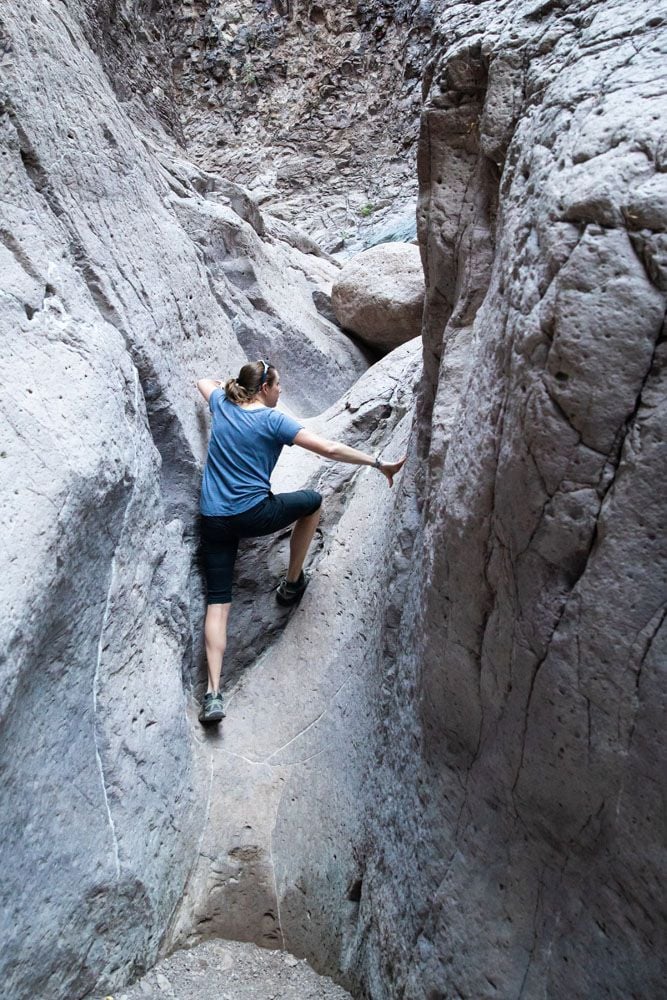 5. Hoodoos and Balanced Rocks Trail
This is another wonderful, short hike to do in Big Bend Ranch State Park. Hiking trails weave their way between hoodoos and rock formations. You can follow the trail out to the edge of the Rio Grande, for an up-close view of this river.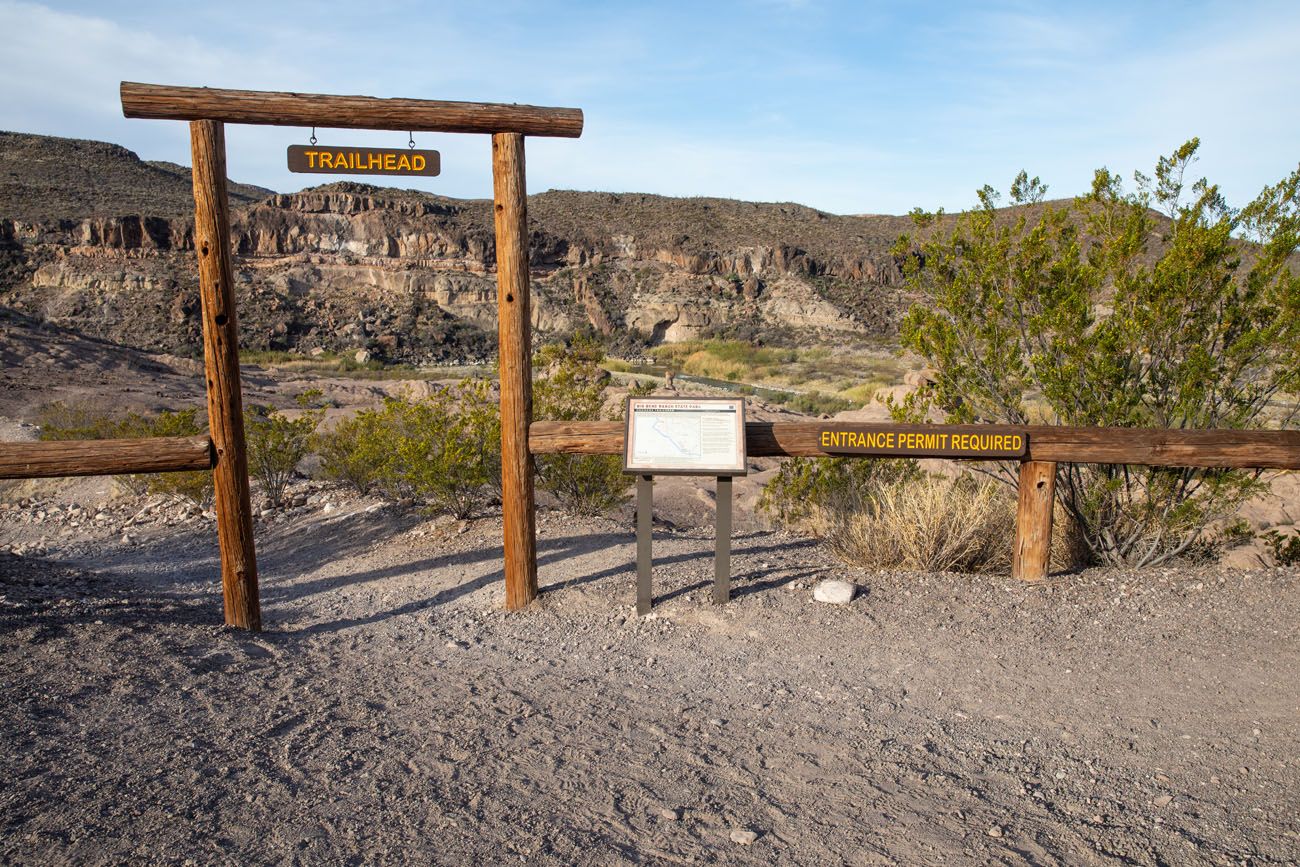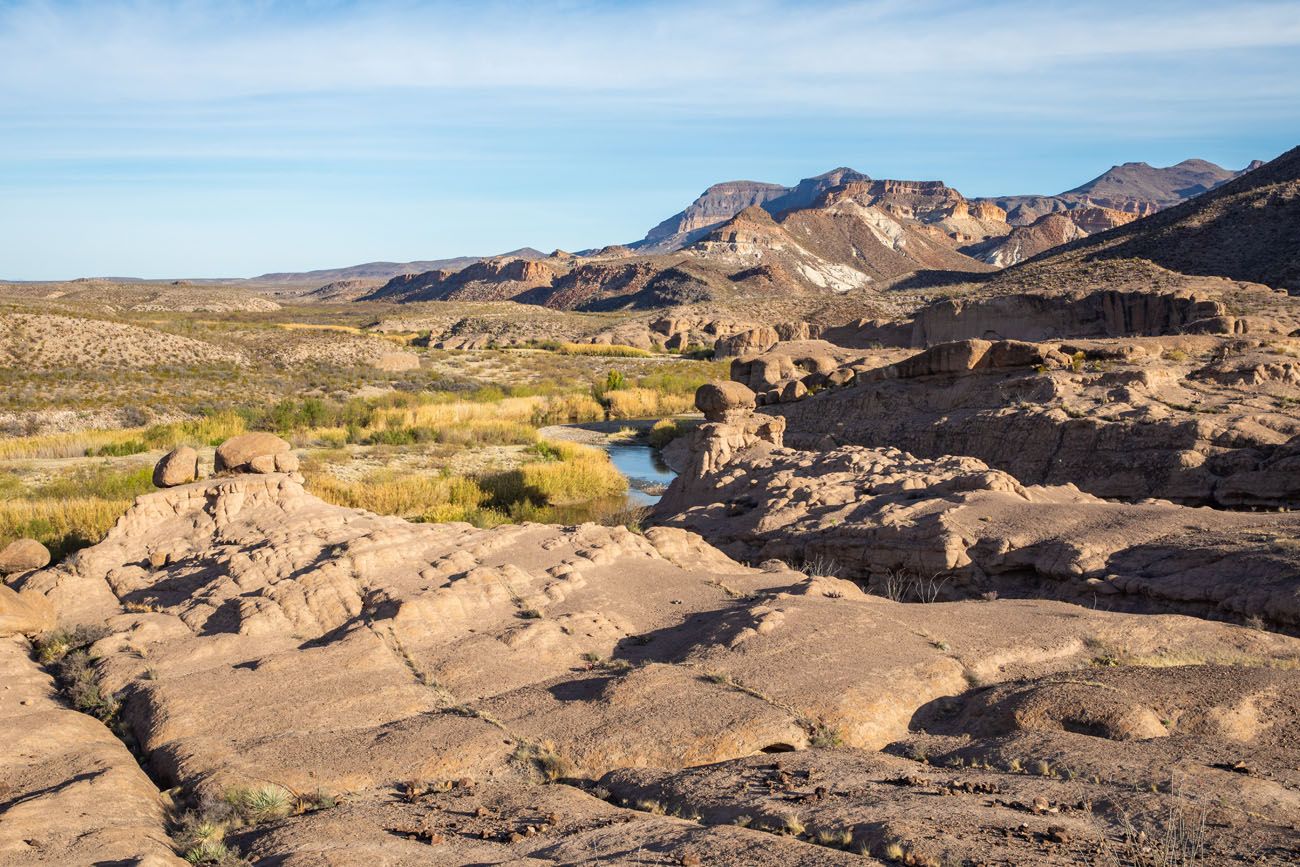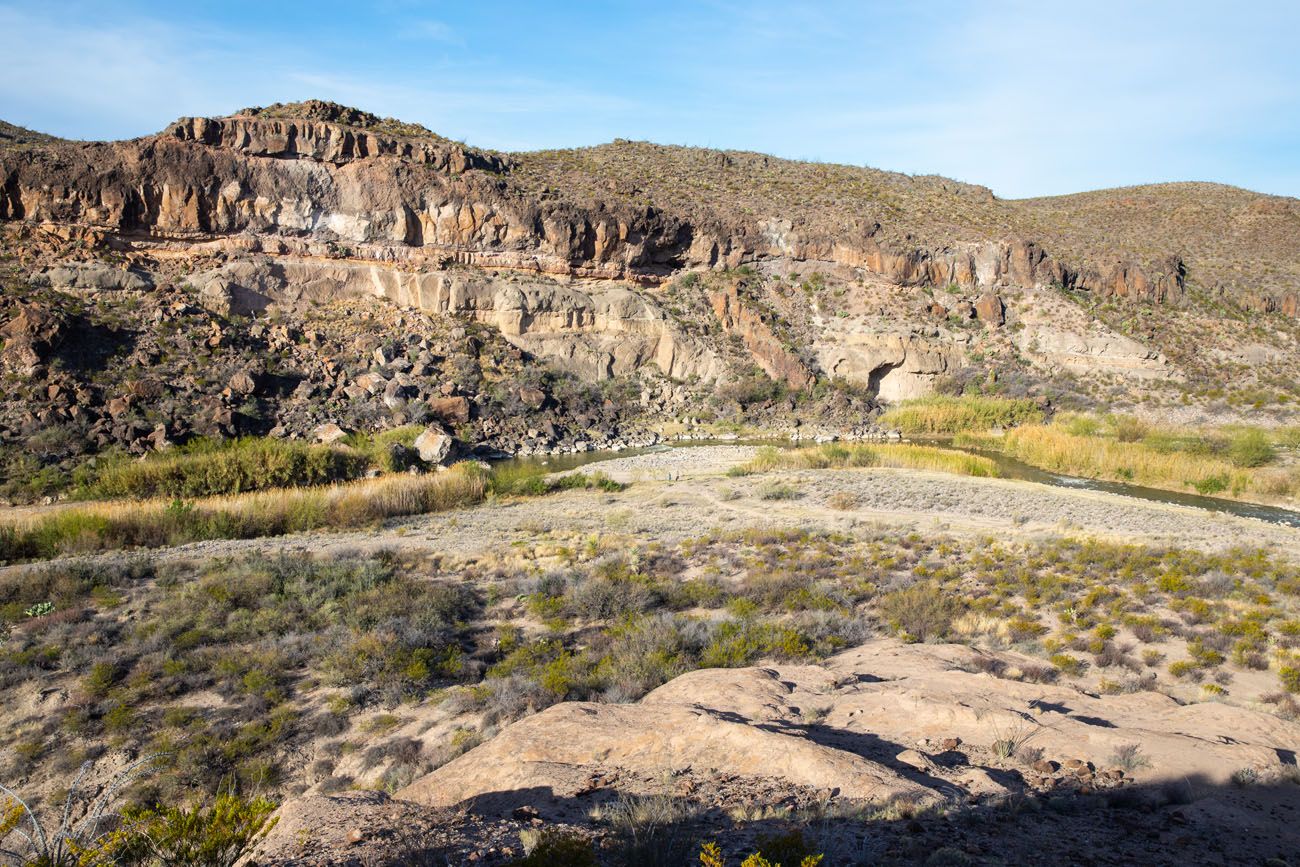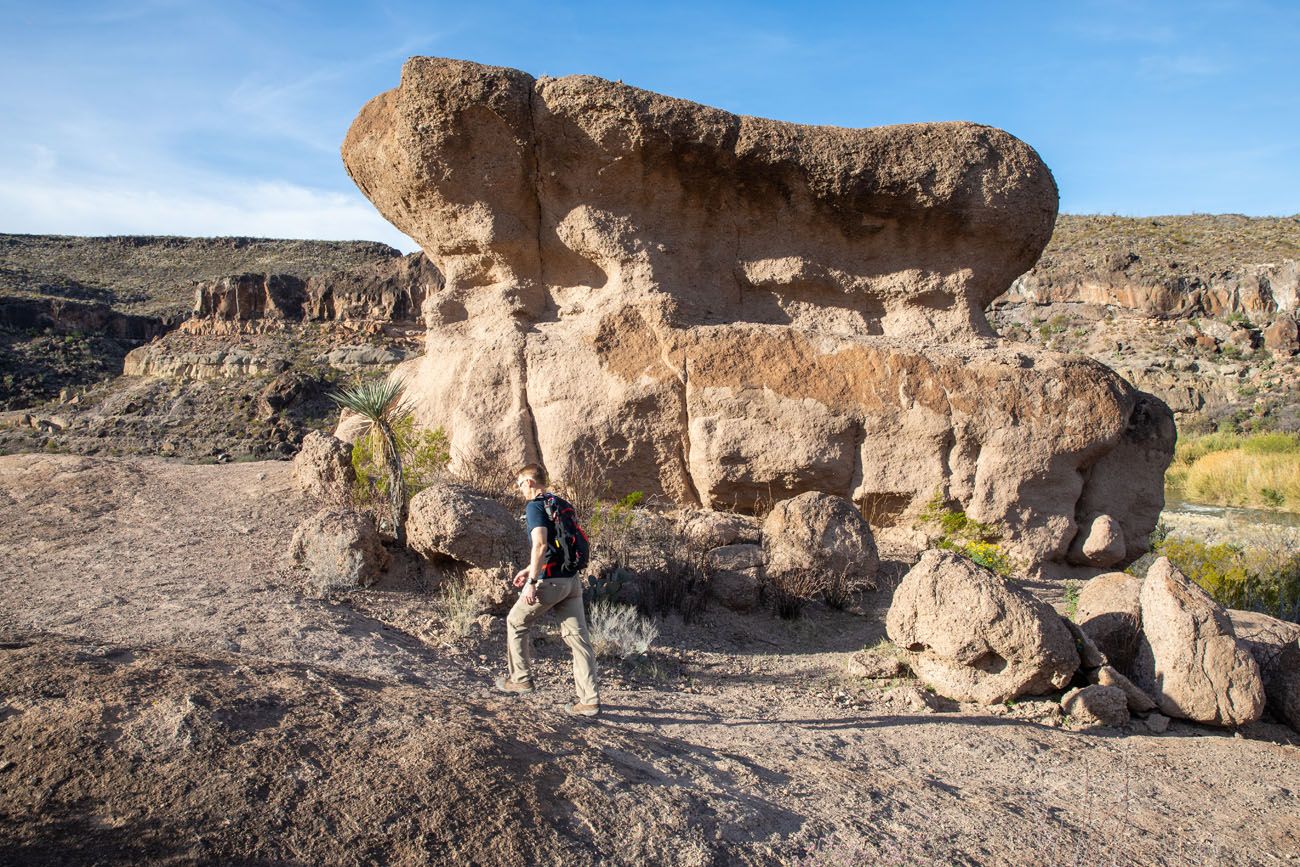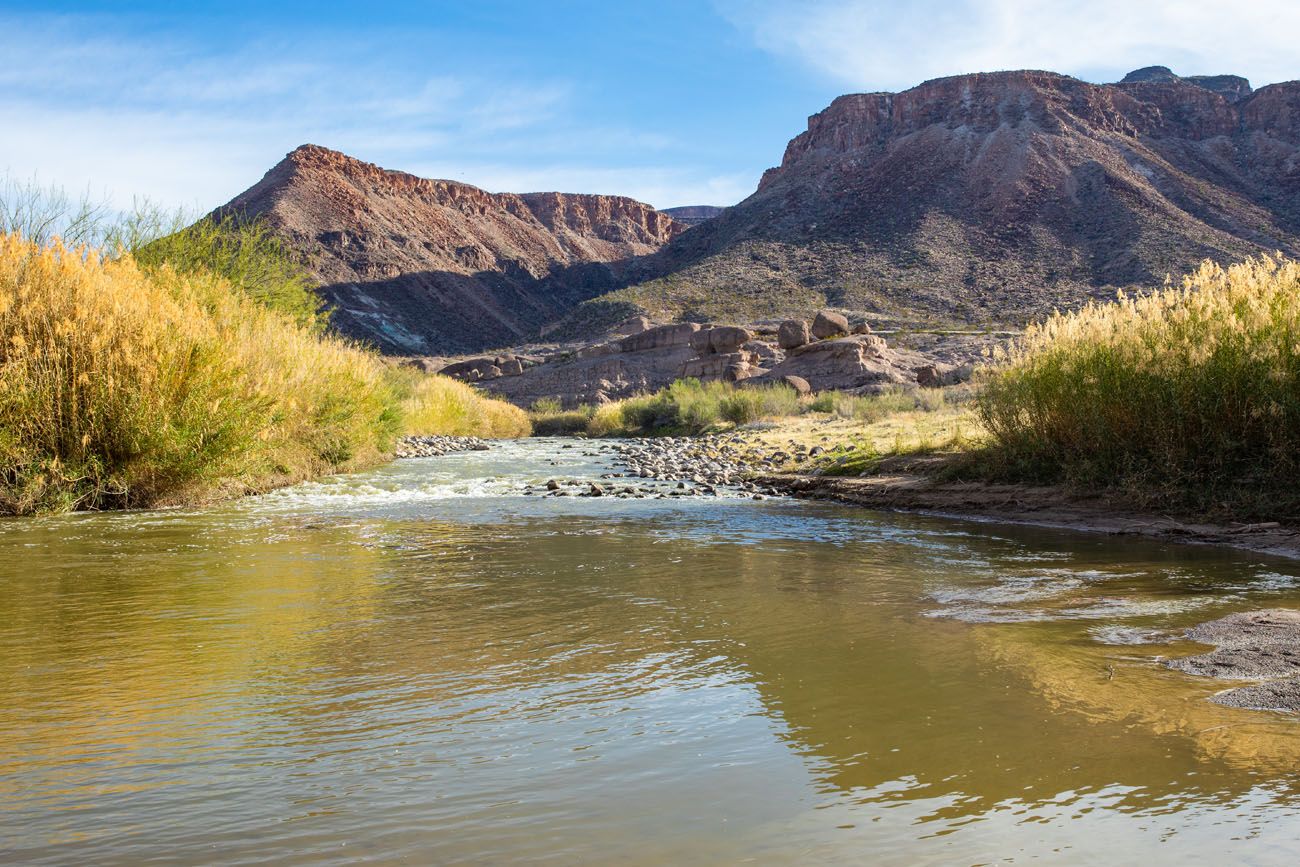 Expect to spend 30 to 60 minutes here, depending on how much exploring you would like to do.
Big Bend Ranch State Park on a Map
How to Use This Map: Click the icons on the map to get more information about each point of interest. Click the star next to the title of the map to add this map to your Google Maps account. To view it on your phone or computer, open Google Maps, click the menu button, go to "Your Places," click Maps, and you will see this map on your list.
Putting This All Together
If you start in Lajitas and visit all five of these sites as you drive north towards Presidio, it will take between three and four hours. From Presidio, you can continue your drive north to El Paso, Guadalupe Mountains National Park, or Carlsbad and Carlsbad Caverns National Park.
On the drive, between Marfa and Van Horn, you will pass this art installation, a Prada shop located in what feels like the middle of nowhere. It is a popular photo spot and when we drove by midday, there were a lot of people here who stopped to take a photo (ourselves included).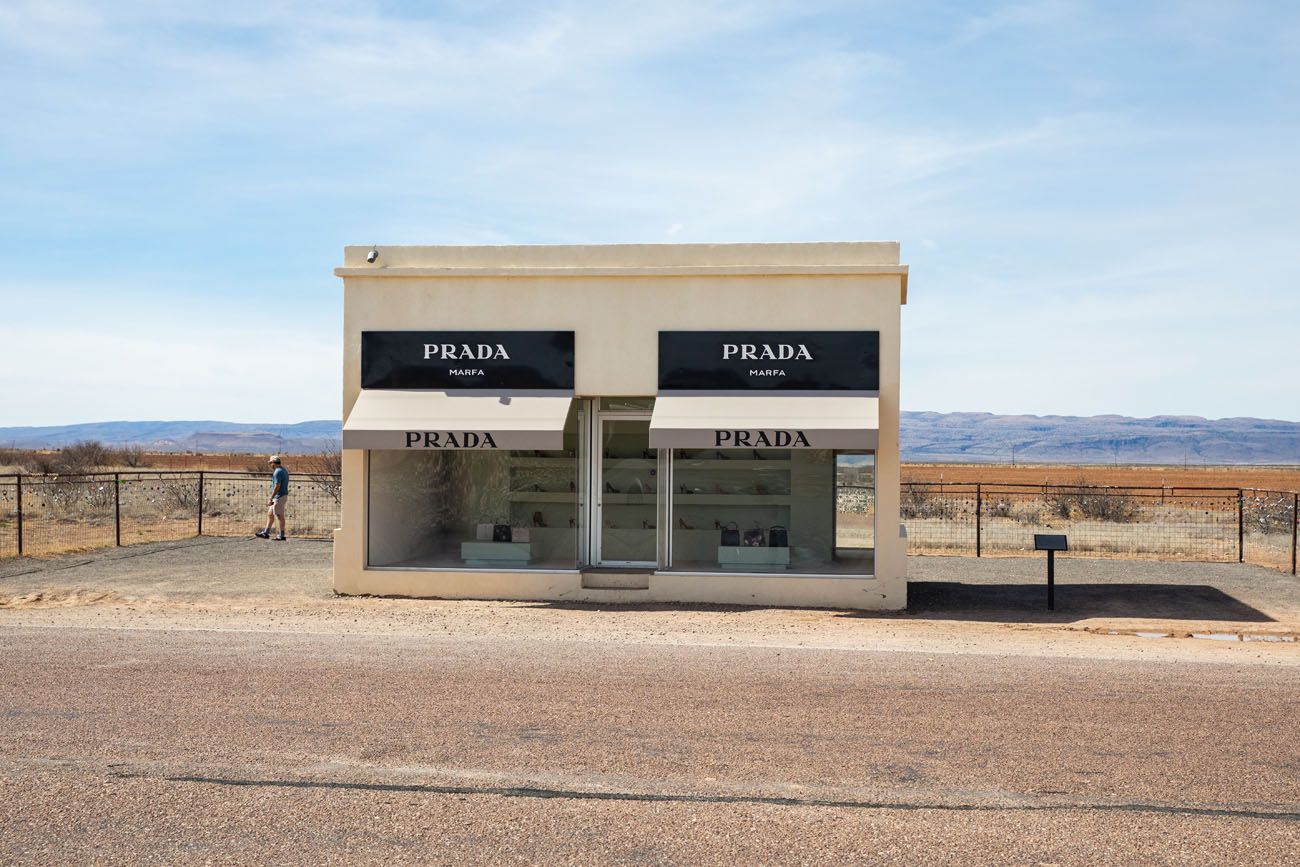 With More Time
Here are more things to do Big Bend Ranch State Park if you have more time.
Explore More of Big Bend Ranch State Park on Foot
There are many more hiking trails to explore in Big Bend Ranch State Park. There are hundreds of miles of singletrack trails, which are used not only by hikers but also by mountain bikers and horseback riders.
Other popular trails include the Encino Trail, Sauceda Nature Trail, and the Cinco Tinajas trail. These hikes are located along a gravel road that runs through the northern section of the park. For more information about these hikes, click here.
Mountain Biking and Horseback Riding
You can also explore many of these trails on horseback or on a mountain bike. Click here for information about horseback riding in Big Bend Ranch State Park.
Go Stargazing
With very little light pollution, this part of Texas is one of the best places in the United States to go stargazing.
Where
to Stay
Lajitas Golf Resort. Located just outside of Big Bend National Park, this 4-star hotel has a golf course, multiple onsite restaurants, and an equestrian center. We spent two nights here and really enjoyed our stay. The property offers free WiFi. It worked great around the main lobby and the Boardwalk area of the resort. However, farther out, near Calvary Post, we were not able to get a signal. If you think that you will need WiFi during your visit, request a room in the Lajitas Boardwalk area of the resort.
The Local Chapter. Three yurts, each one secluded from its neighbors, sit along a plateau and from here, you have outstanding views of Big Bend National Park. The owners went above and beyond, furnishing the room with plush towels, a very comfortable bed, and even a telescope to peer into the night sky. When you lay in bed, you can stare up at the stars through the skylight in the ceiling. We loved staying in the yurt and we recommend it. However, our only complaint is that it can be noisy if it is a windy night. On our second night a storm rolled through the area and it sounded like the yurt would blow away. The noise of the wind rattling the yurt was so loud that we could not sleep until the storm passed. If you are a light sleeper, you might want to look elsewhere.
Terlingua Ranch Lodge. If you are looking for a budget place, Terlingua Ranch Lodge gets decent reviews. It is a 45-minute drive (a portion of which is unpaved) to the center of Terlingua and the west entrance into Big Bend National Park. So, plan accordingly if you want to make use of the restaurants, grocery store, and gas station located in the heart of Terlingua.
---
If you have any questions about how to visit Big Bend Ranch State Park, let us know in the comment section below.
More Information about Big Bend
BIG BEND NATIONAL PARK: Get started with our article Best Things to Do in Big Bend for great things to do in the park. We also have a 3 Day Big Bend Itinerary, plus information about the best hikes in Big Bend, including the South Rim Trail, how to hike to Emory Peak, and how to hike to Balanced Rock.
GUADALUPE MOUNTAINS: Read our article Best Things to Do in Guadalupe Mountains National Park for a full list of things to do, plus important information and helpful tips to plan your visit here.
ROAD TRIP IDEA: Learn how to combine Guadalupe Mountains, White Sands, Carlsbad Caverns, and Big Bend National Park in our 10 day Texas Mexico Road Trip Itinerary.
AUSTIN & SAN ANTONIO: Learn about the Best Things to Do in Austin and where to eat in our Austin Restaurant Guide. If San Antonio is on your list, learn how to spend 24 Hours in San Antonio.
BEST NATIONAL PARKS IN THE USA: Looking for your next big adventure? Read our article about the 15 Best National Parks, where we narrow down the long list into 15 must-see parks.
If this is part of a bigger road trip through the USA, visit our United States Travel Guide for more inspiration and travel planning tips.
Note: This post contains affiliate links. When you make a purchase using one of these affiliate links, we get paid a small commission at no extra cost to you.
All rights reserved © Earth Trekkers. Republishing this article and/or any of its contents (text, photography, etc.), in whole or in part, is strictly prohibited.