Unfortunately for us, the time had to come when we said goodbye to New Zealand. Our family has fallen in love with this small but incredibly beautiful country. We were immediately transfixed by this place, from the moment we stepped off of the airplane at the Queenstown airport. For three and a half weeks we toured New Zealand, bottom to top, and in that time we hardly scraped the surface of what this country has to offer. There is so much to see and do here, and I have no doubt that we will be back again someday.
New Zealand has to be one of the best countries in the world for a road trip. The scenery is stunning, the roads are well paved and very safe, there is little traffic on the streets, and around every turn is another gorgeous view. Normally, the thought of a four to six hour drive would be torture for us. Not in New Zealand! We looked forward to these drives. Of course, the four to six hour estimate would get lengthened as I was always popping out of the car to grab some more photos.
The South definitely wins in the spectacular scenery department but there is a lot of beauty on the North Island as well. For first timers coming to New Zealand, I would recommend starting in Auckland and working your way down to the bottom of the South Island. This way, your views keep getting better and better.
I took thousands of photos in New Zealand, a lot of them while on the road traveling from place to place. Here are some of my favorite photos taken from the side of the road. Enjoy!
Our rental car and the road from Queenstown to Te Anau…
Driving to the Milford Sound on a very cloudy morning…
A misty morning on our way to Wanaka…
Autumn colors just outside Wanaka…
The Ahuriri River, driving from Wanaka to Mt Cook…
Another view of the Ahuriri River…
Driving to Aoraki Mt Cook…
Sheep along the road on our way to Aoraki Mt Cook…
A rainbow and blue skies…
Lake Pukaki…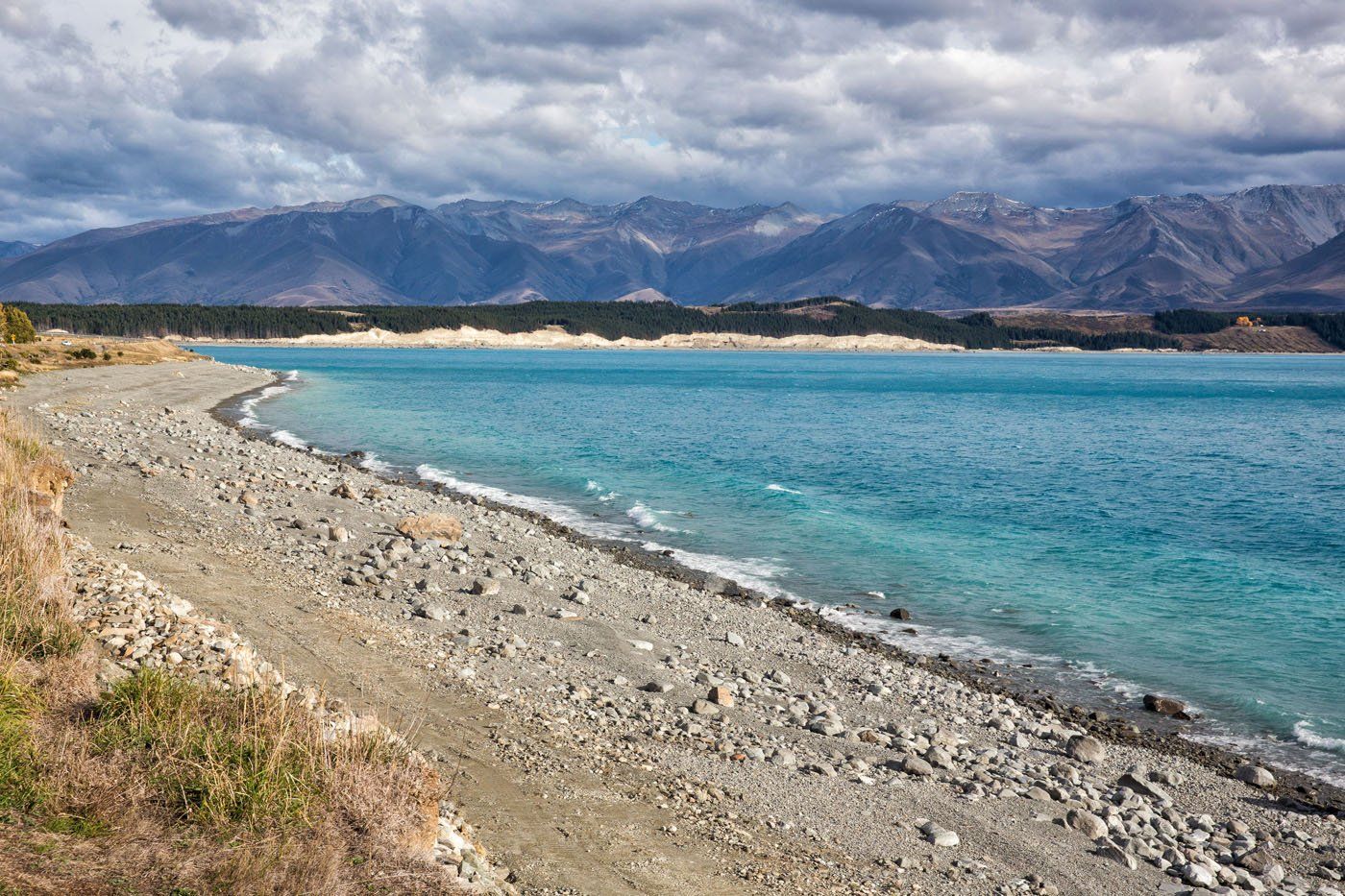 Driving from Twizel to Lake Tekapo…
A New Zealand road…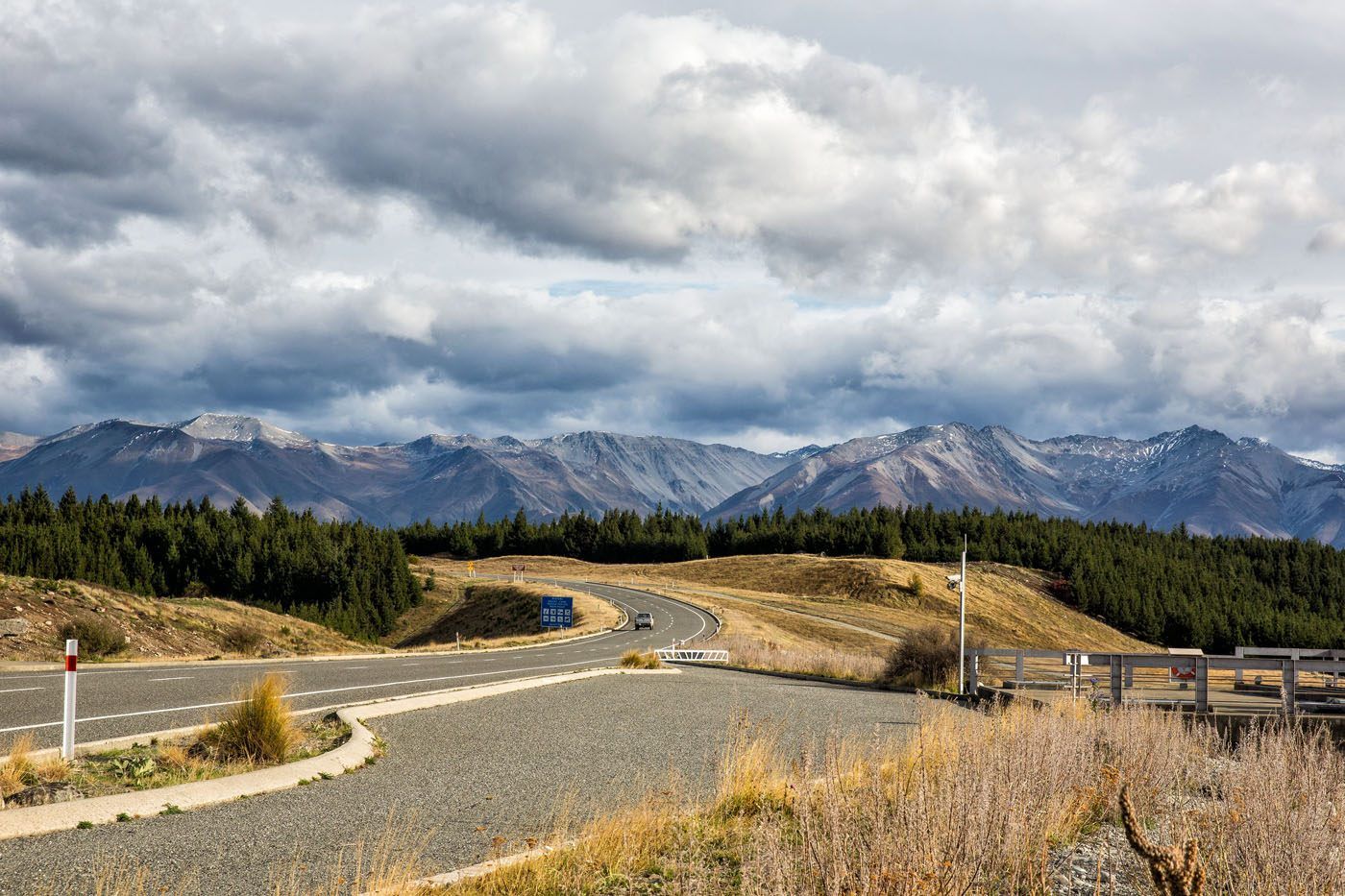 The town of Akaroa on the Banks Peninsula, not far from Christchurch…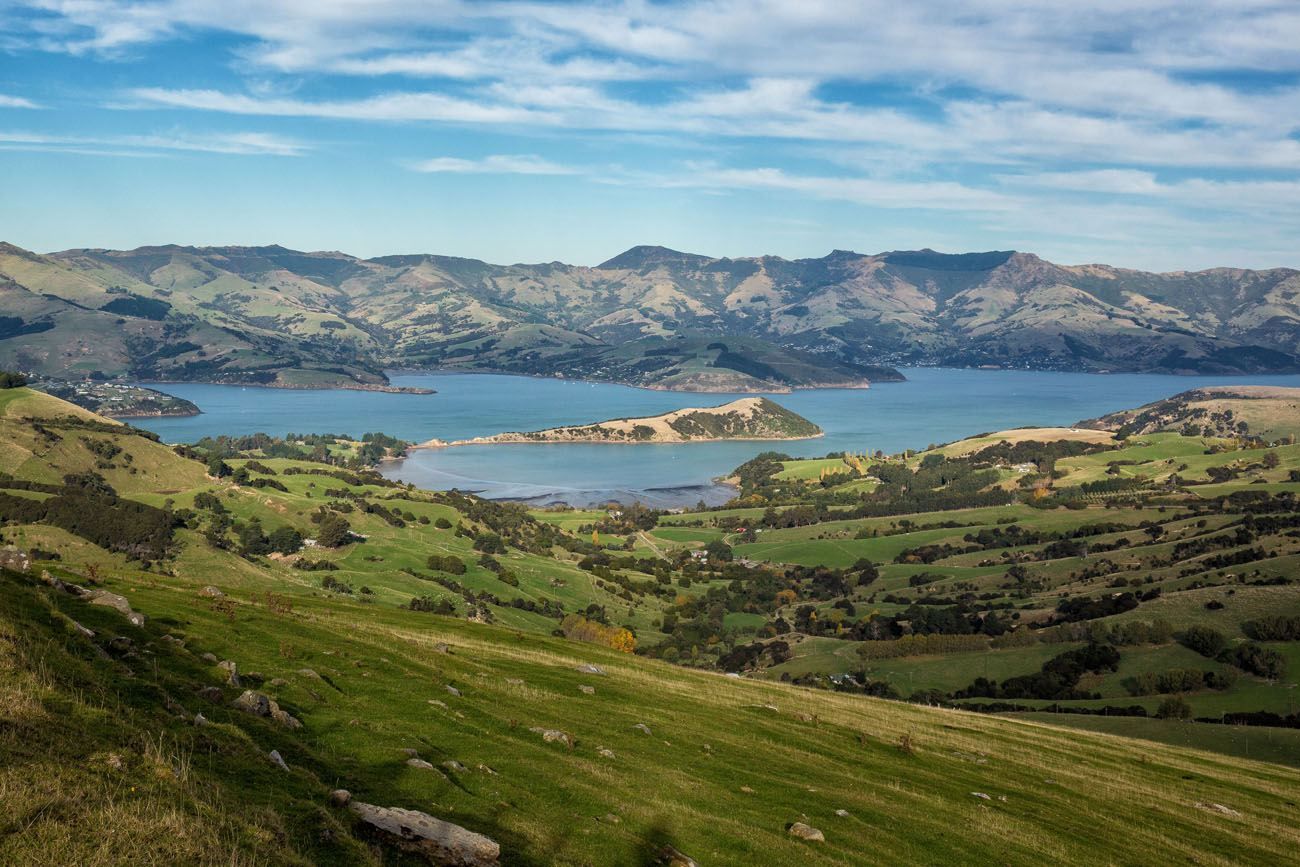 Railroad crossing…
They herd cows with dirt bikes here in New Zealand…
Here is "The Shire," the bucolic countryside near Matamata and Rotorua…
Goodbye, New Zealand! We'll miss you…
---
All rights reserved © Earth Trekkers. Republishing this article and/or any of its contents (text, photography, etc.), in whole or in part, is strictly prohibited.