Hiking the Walker's Haute Route is more than putting one foot in front of the other on a hiking trail for panoramic views of the Alps. This journey takes you to remote mountain huts, to tiny hamlets on the mountainsides, and small villages in the valleys. We tried new foods (lots of cheese, meat, potatoes, and bread), did our best to speak basic French and German, hiked through farmlands and past alpine lakes, and at times felt like we were on top of the world.
Most of the time, we are on our own, on a quiet trail, but it's nice mixing in with people at the end of day, whether it be at a restaurant or the common area of a mountain hut.
I love how each day is different than those before it and that you never really know what the next day will bring. Walking the Haute Route was wonderful experience for our family and one of our favorite travel adventures.
In this guide, journey along the Walker's Haute Route in photos, from Chamonix, France to Zermatt, Switzerland. There is at least one photo from each of the 14 stages.
Enjoy!
Walker's Haute Route Photos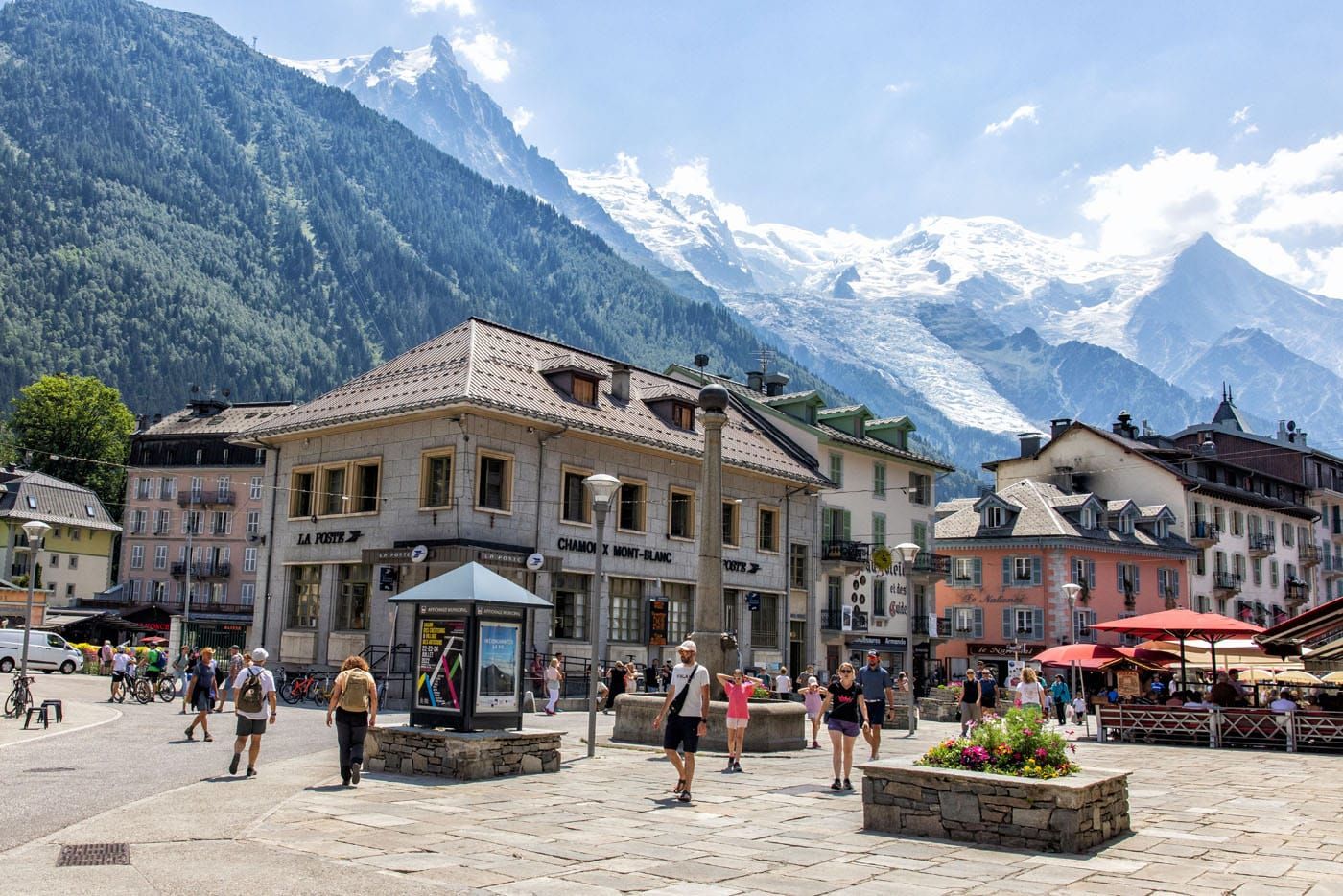 The journey begins in Chamonix, France, at the foot of Mont Blanc.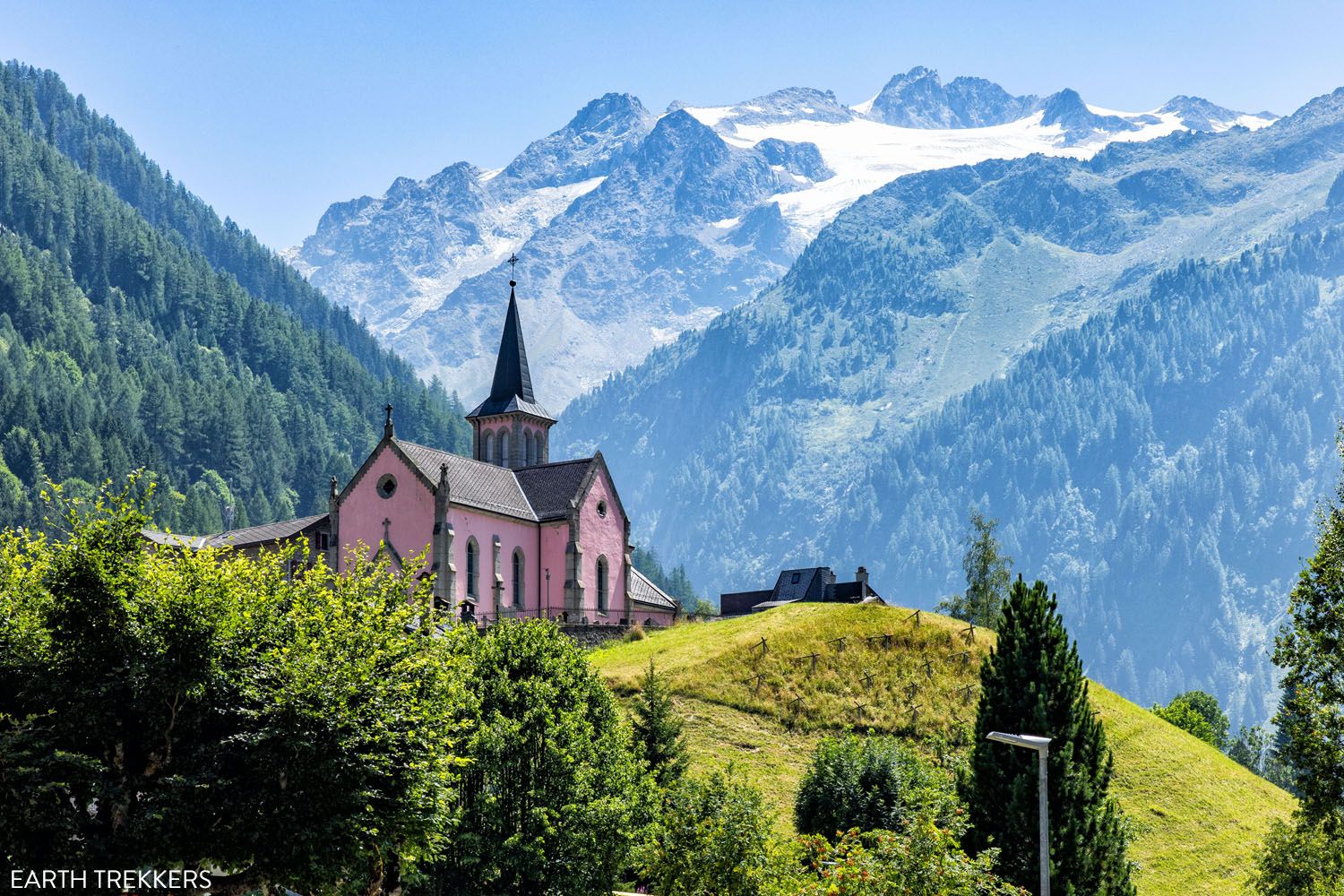 Stage 2 ends in Trient, Switzerland.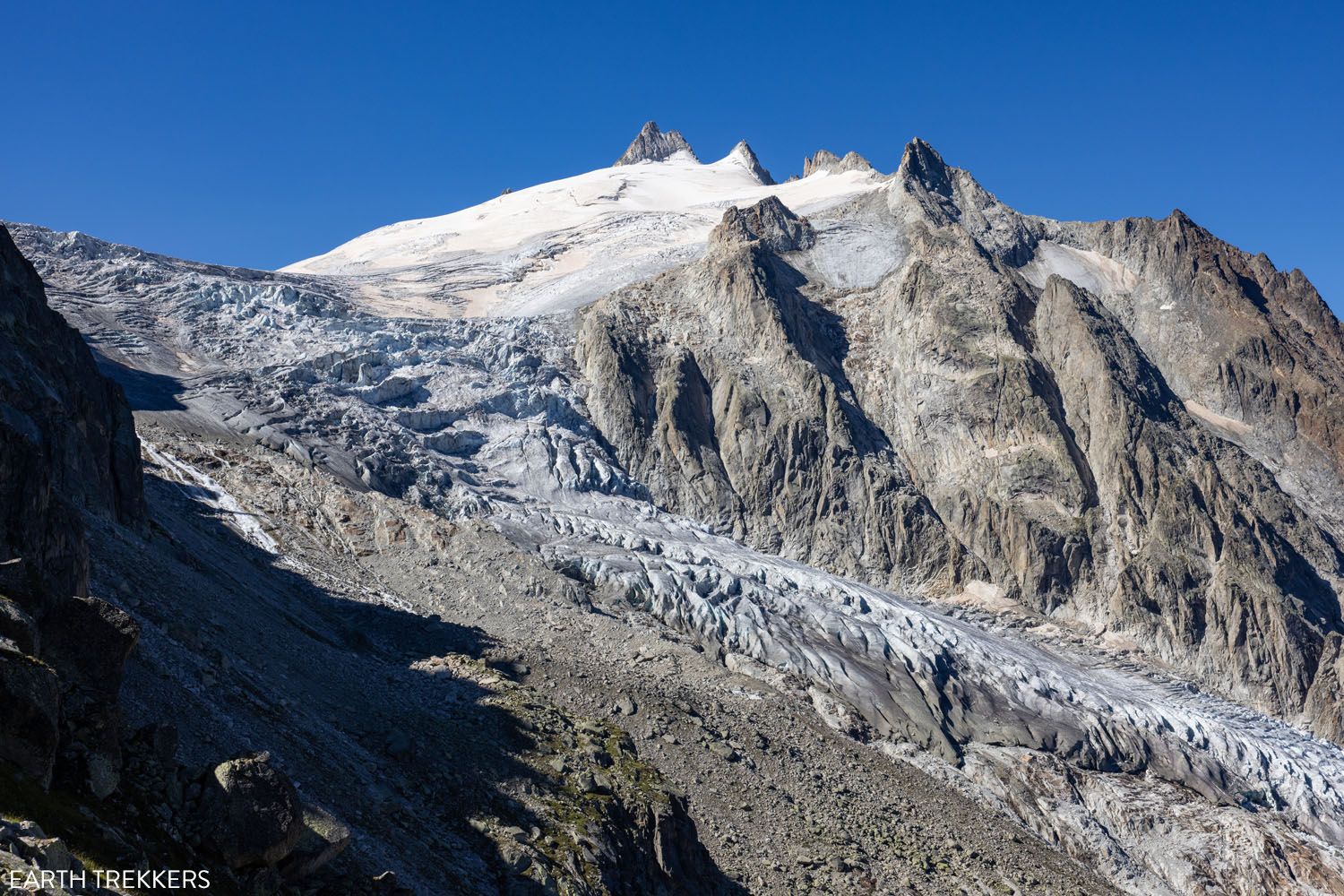 Stage 3 is one of the toughest stages on the Walker's Haute Route. Along the challenging, uphill hike to Fênetre d'Arpette, you have views of Trient Glacier.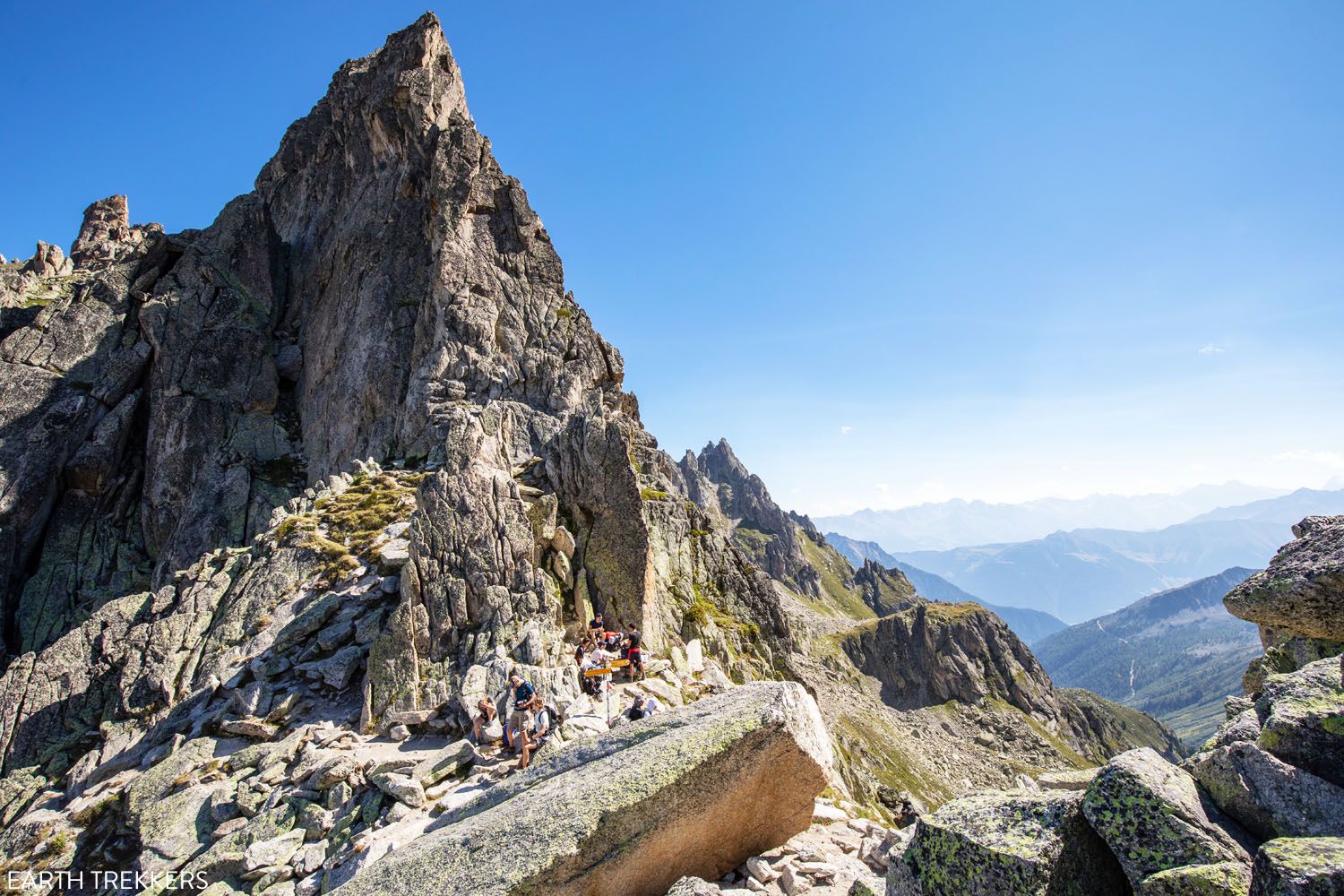 Fênetre d'Arpette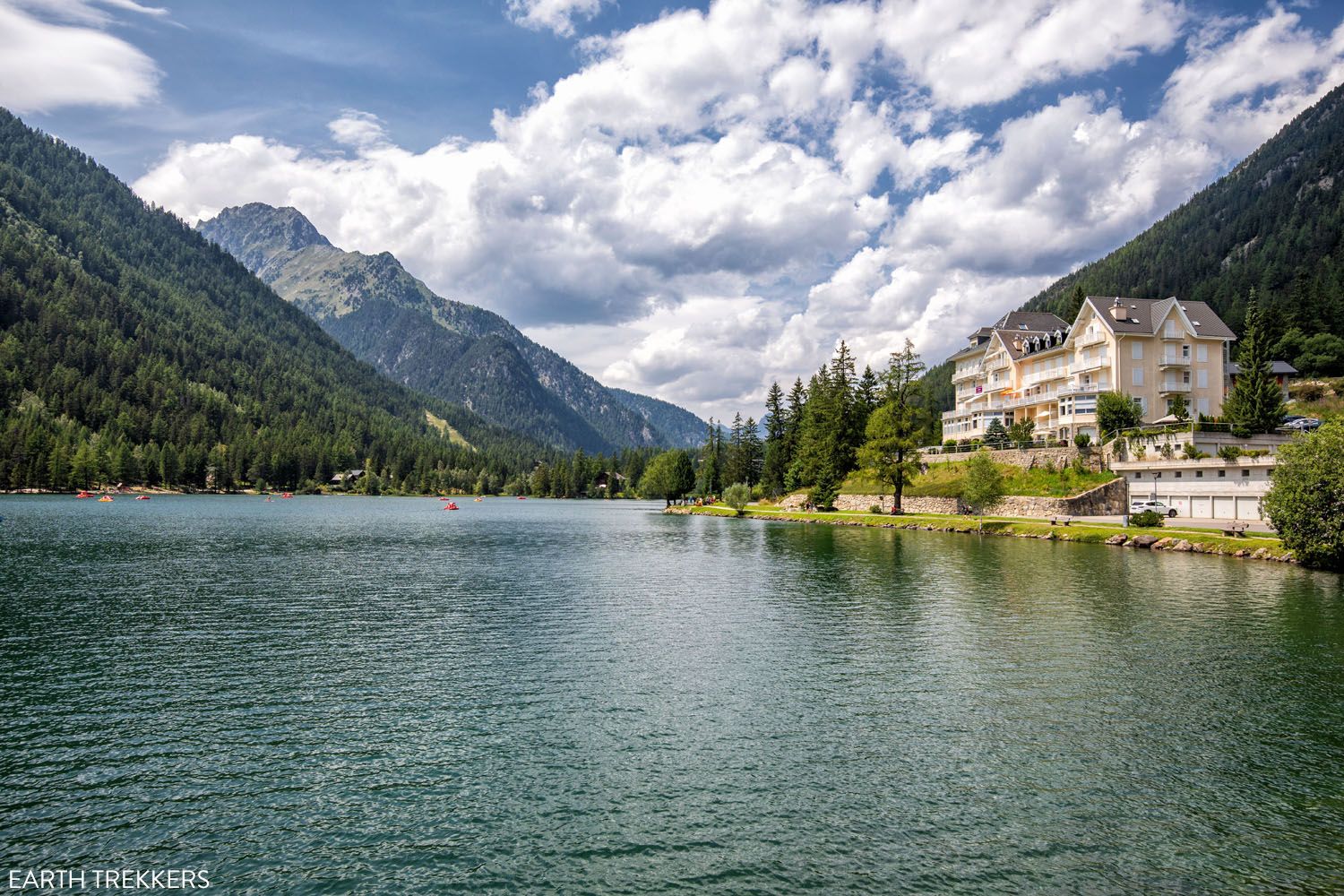 Stage 3 ends beside lovely Champex-Lac.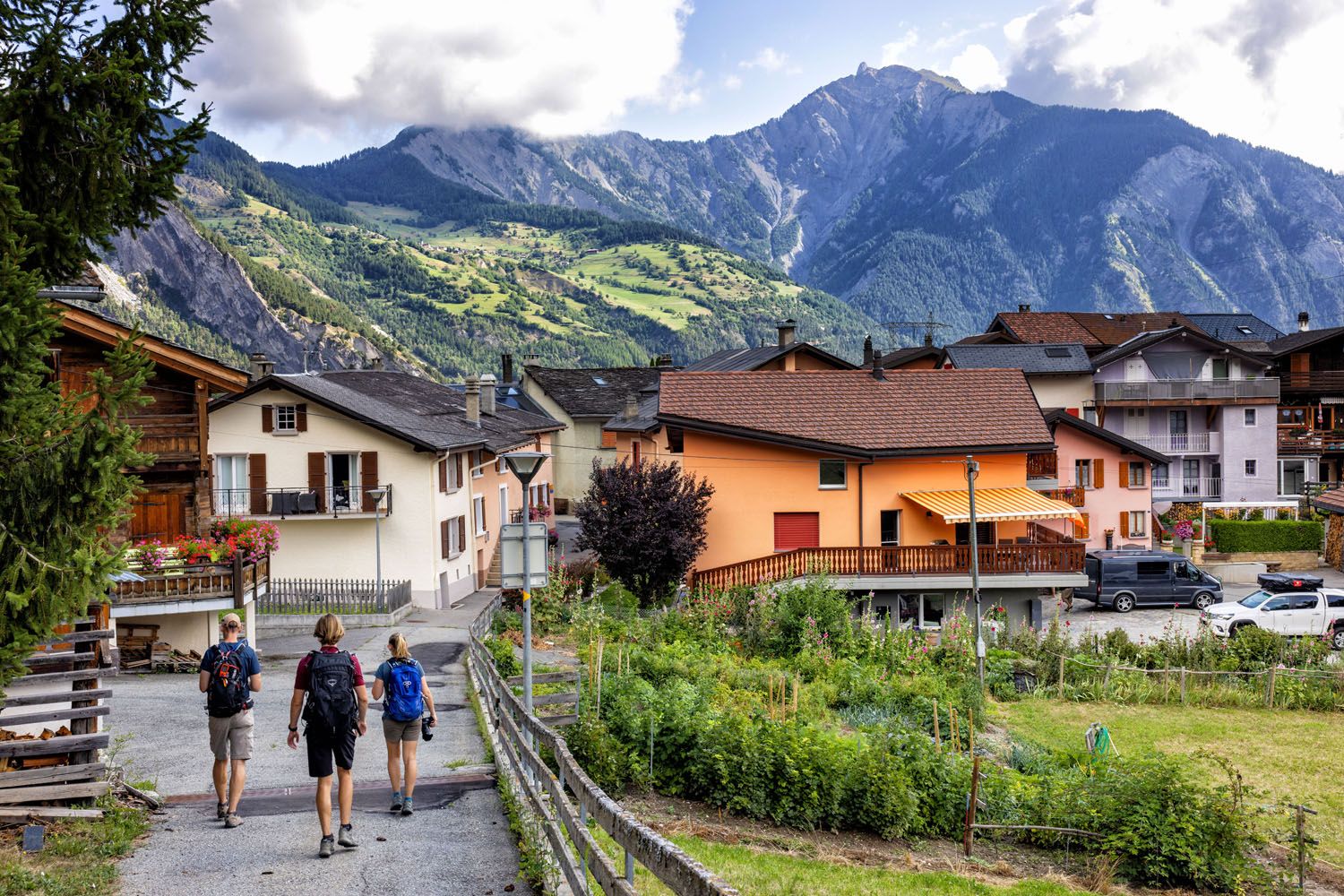 Entering La Garde on Stage 4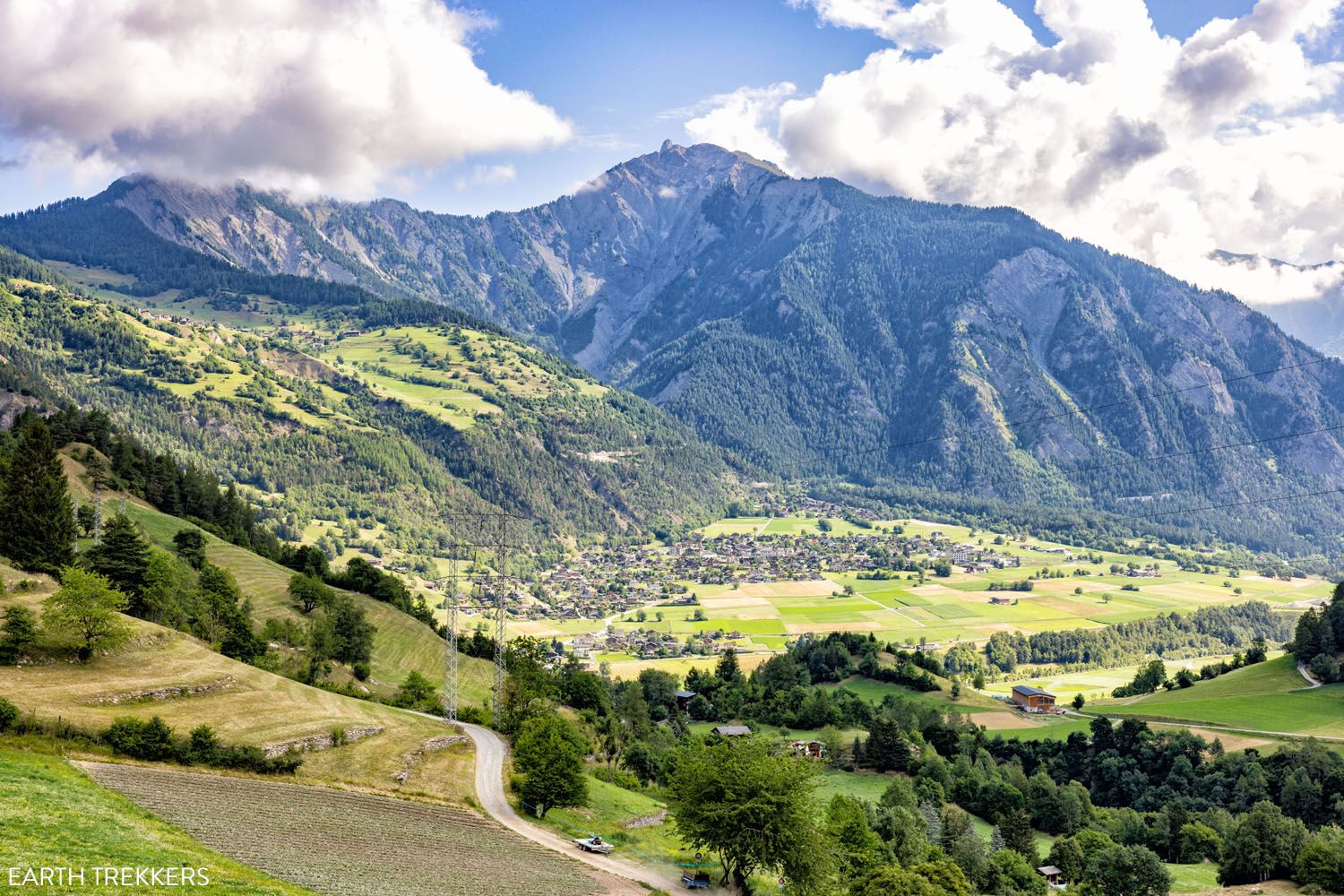 Sembrancher, Stage 4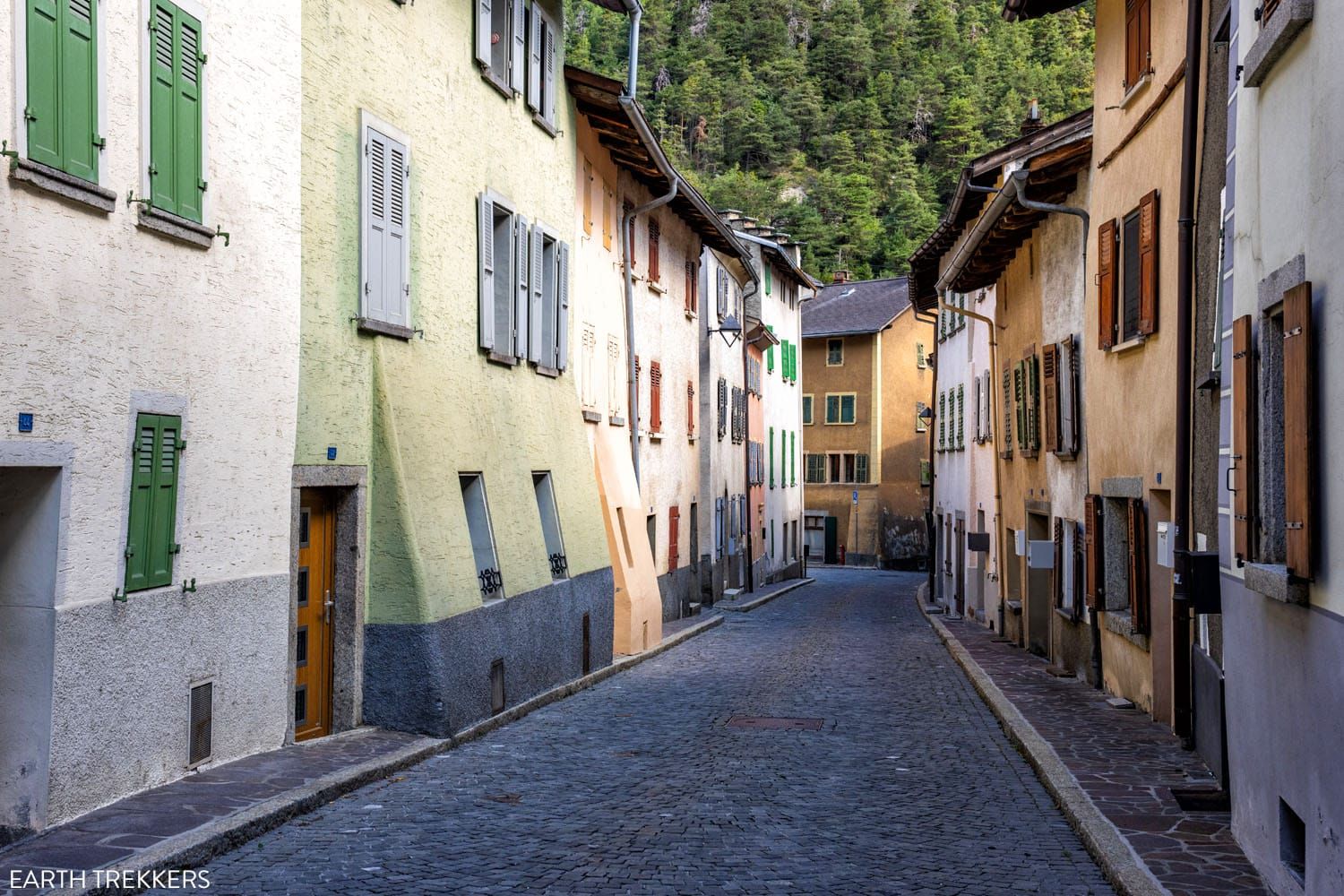 Sembrancher, Stage 4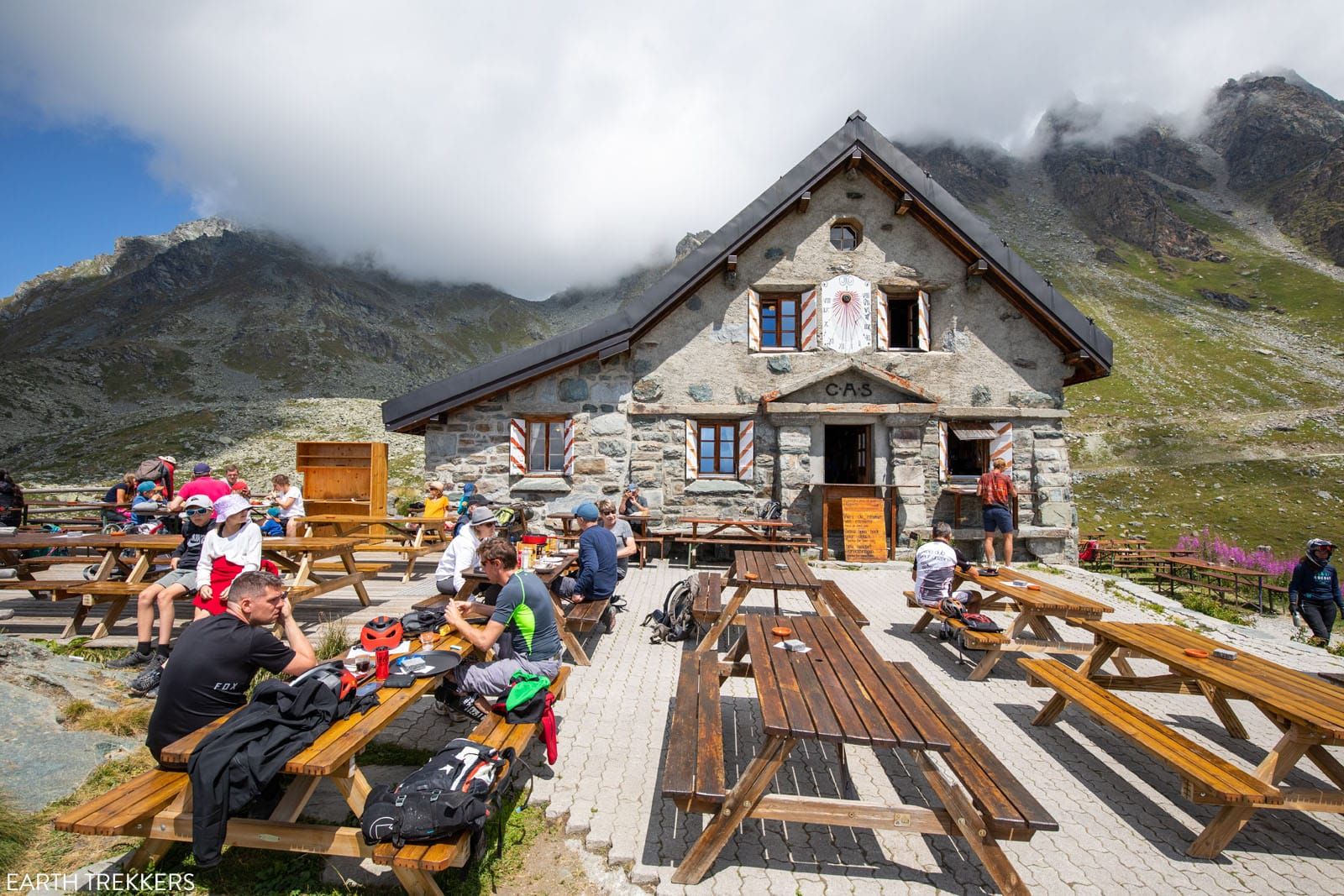 Cabane du Mont Fort, Stage 5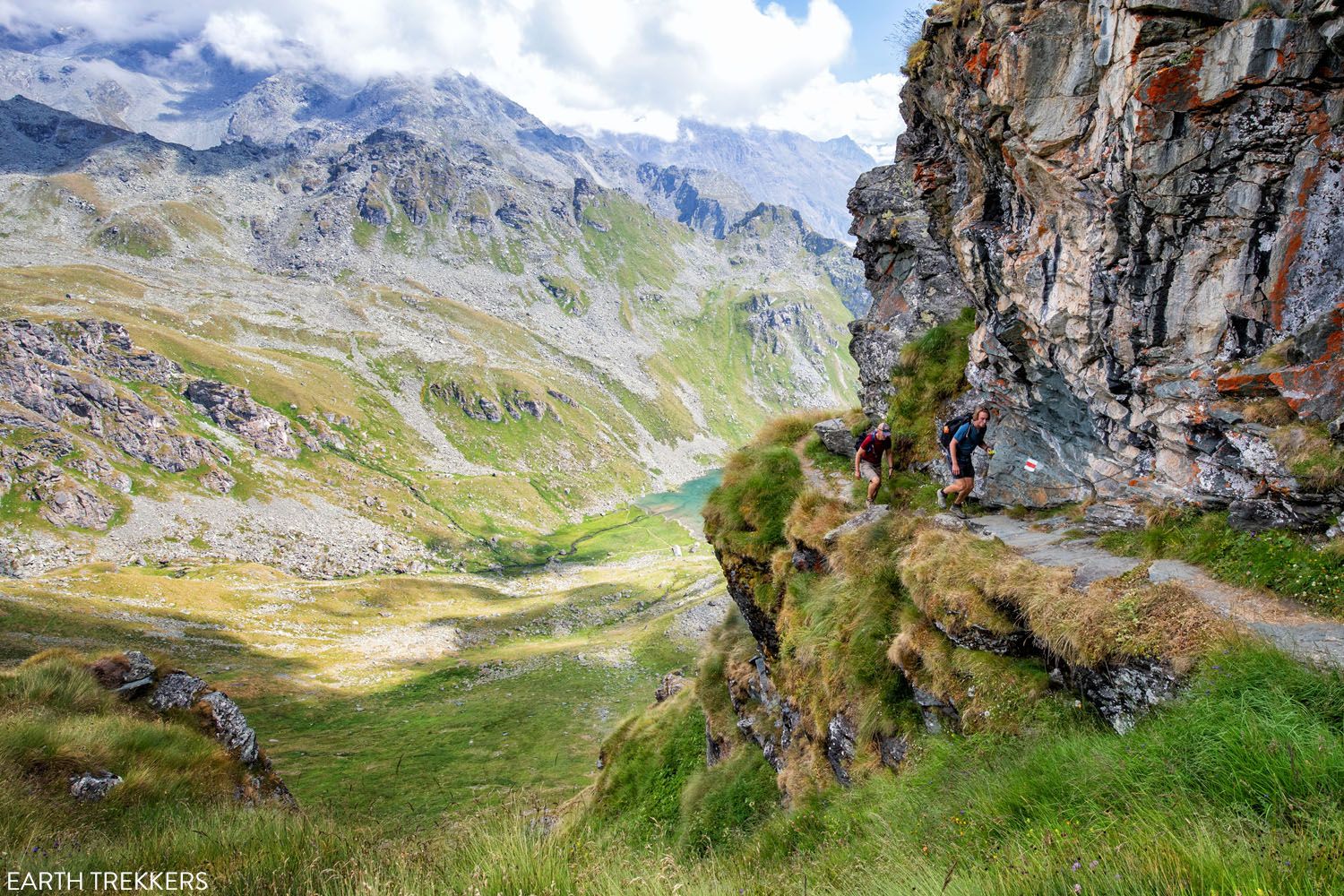 Stage 6, between Col Termin and Col de Louvie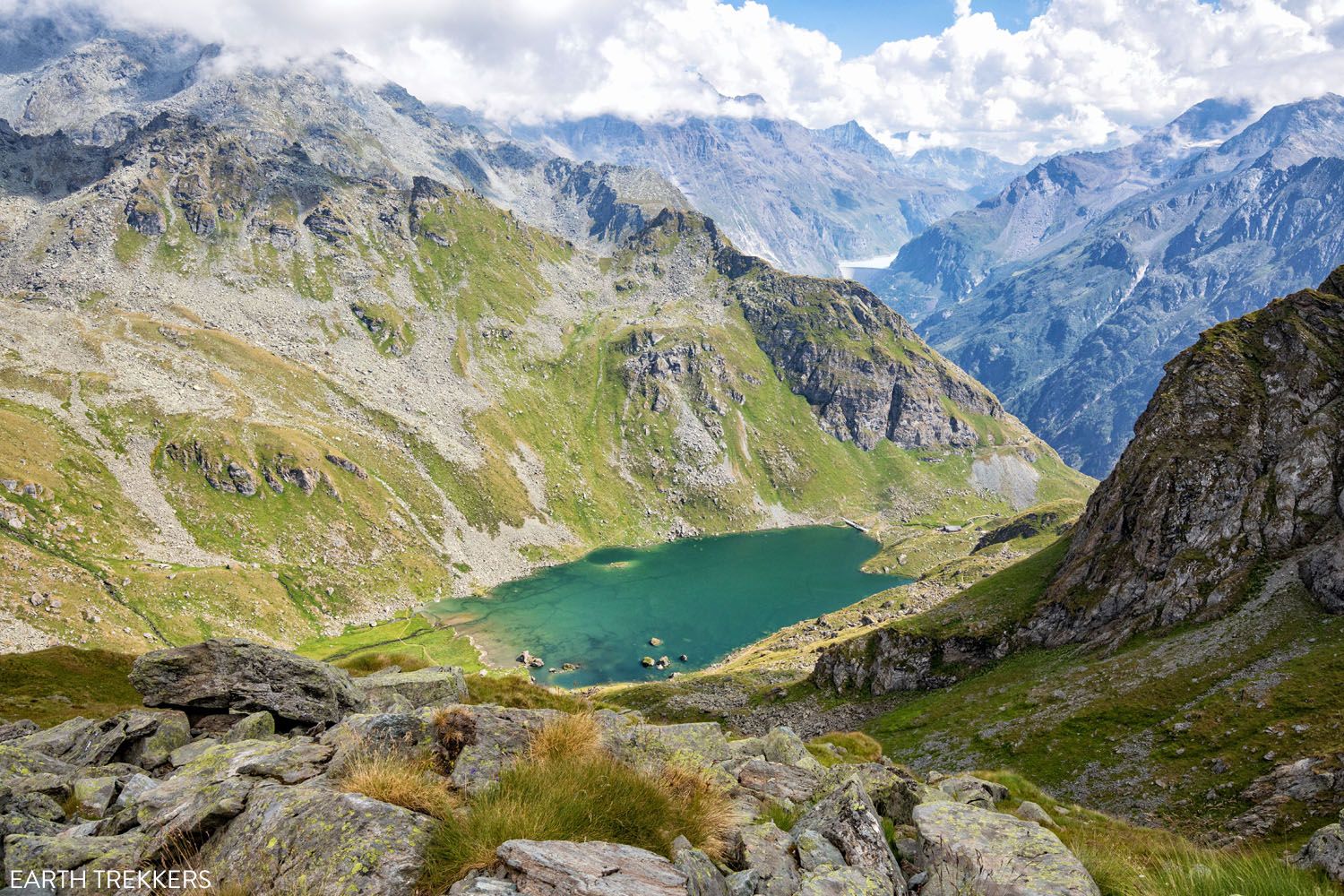 The view of Lac de Louvie from the trail, not far from the previous photo.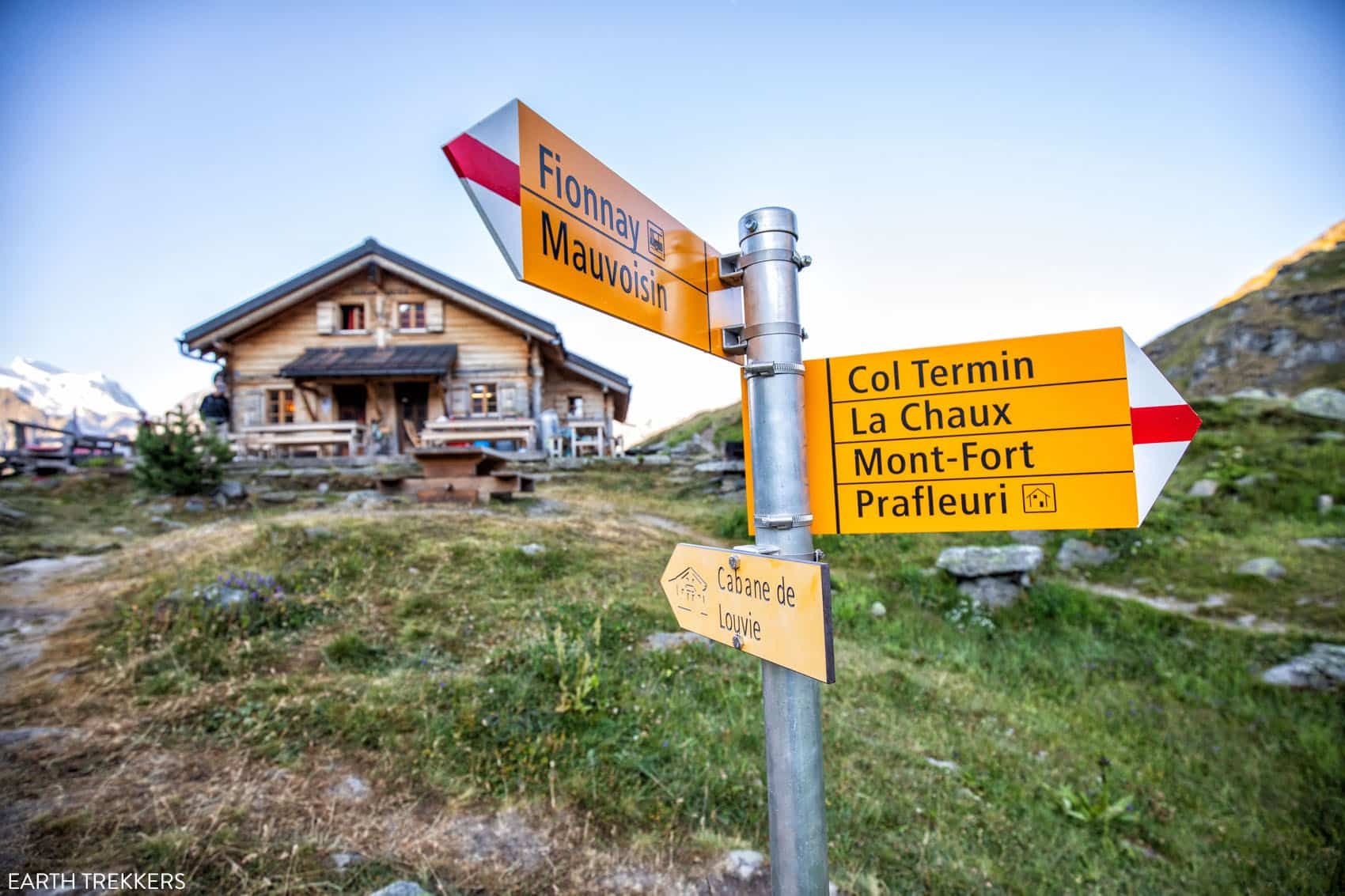 Cabane de Louvie, which sits on Lac de Louvie, is an optional detour (and well worth it!)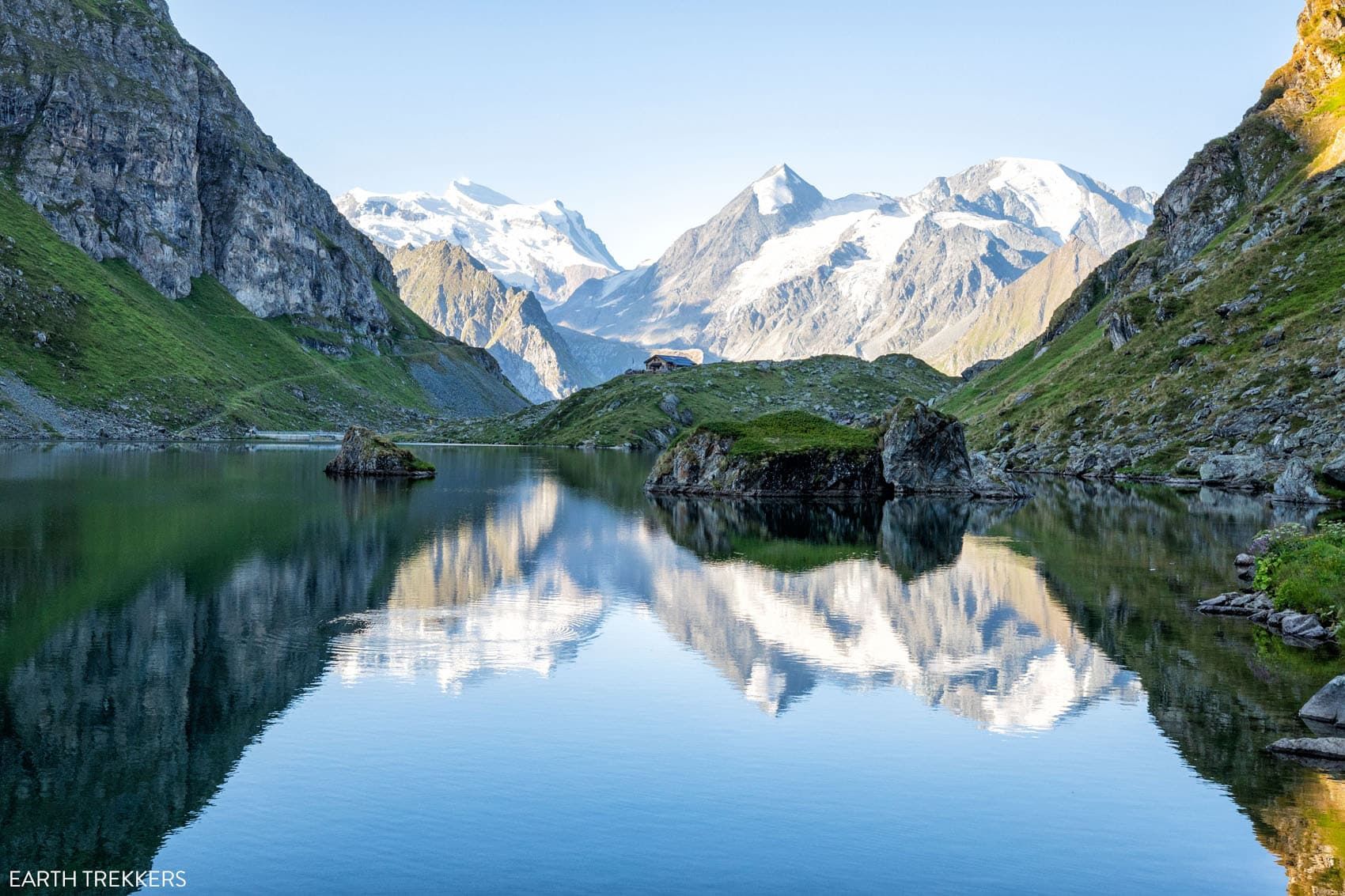 Lac de Louvie
Looking out over Lac de Louvie on Stage 6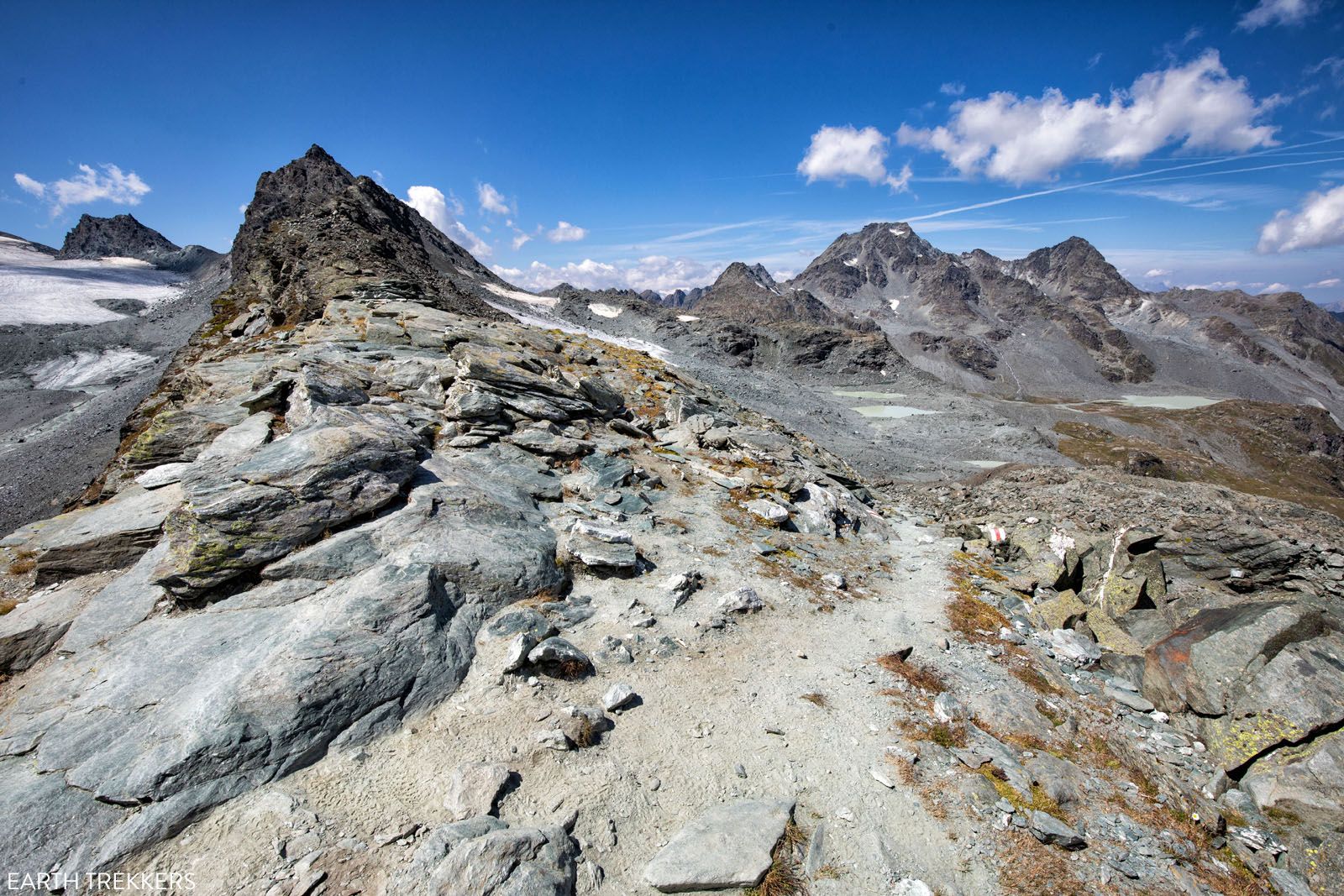 Col de Prafleuri, Stage 6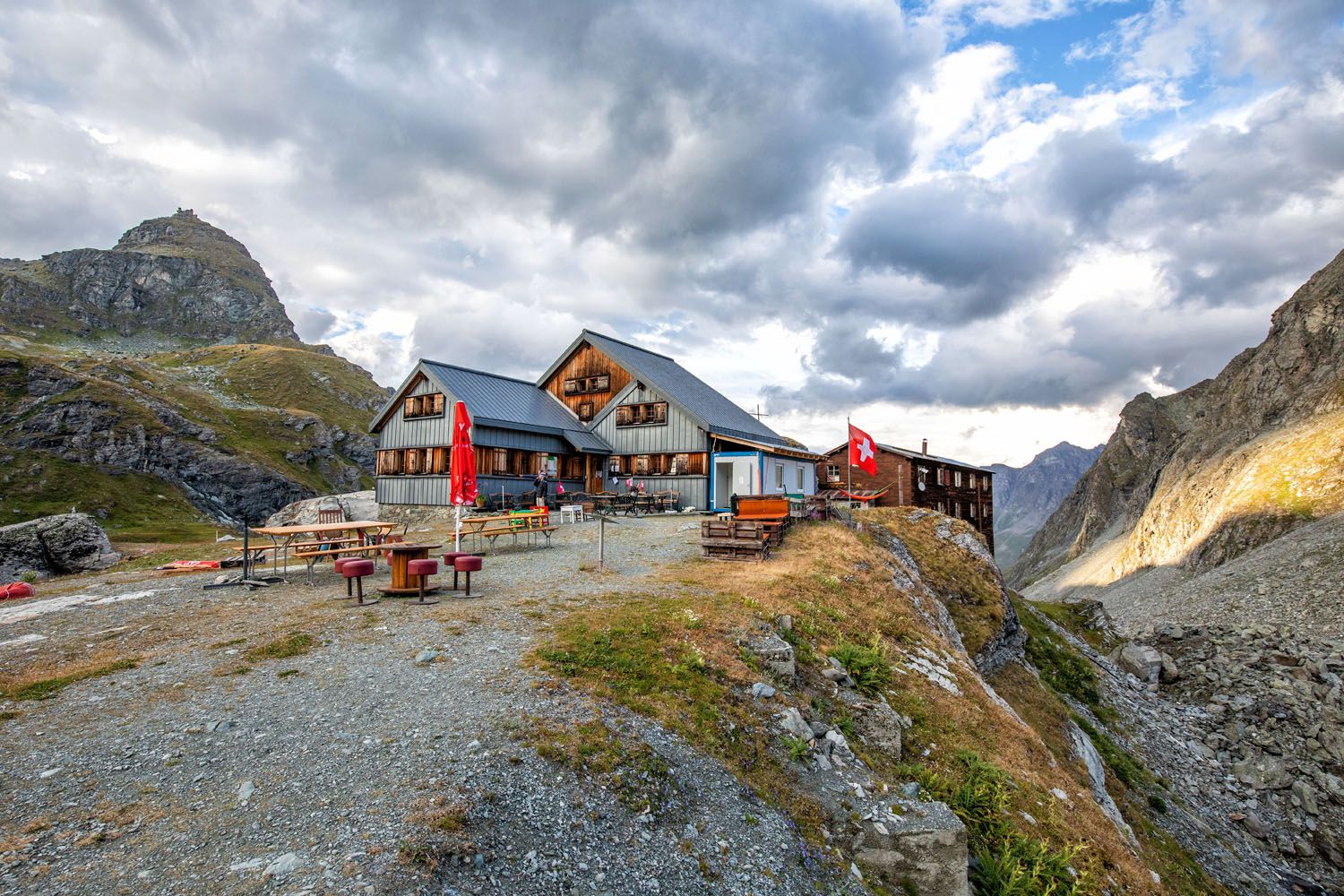 Cabane de Praflueri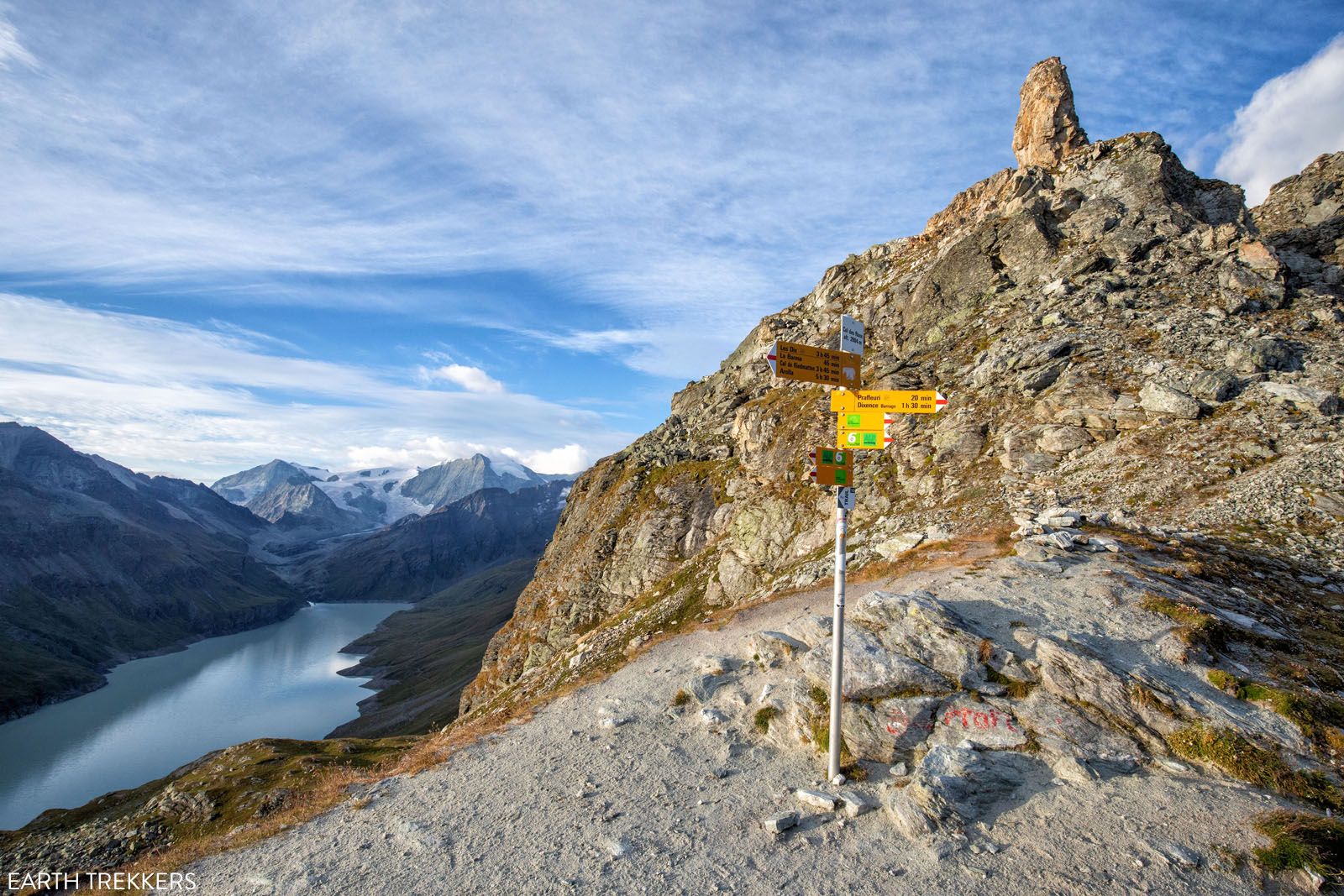 Col des Roux, Stage 7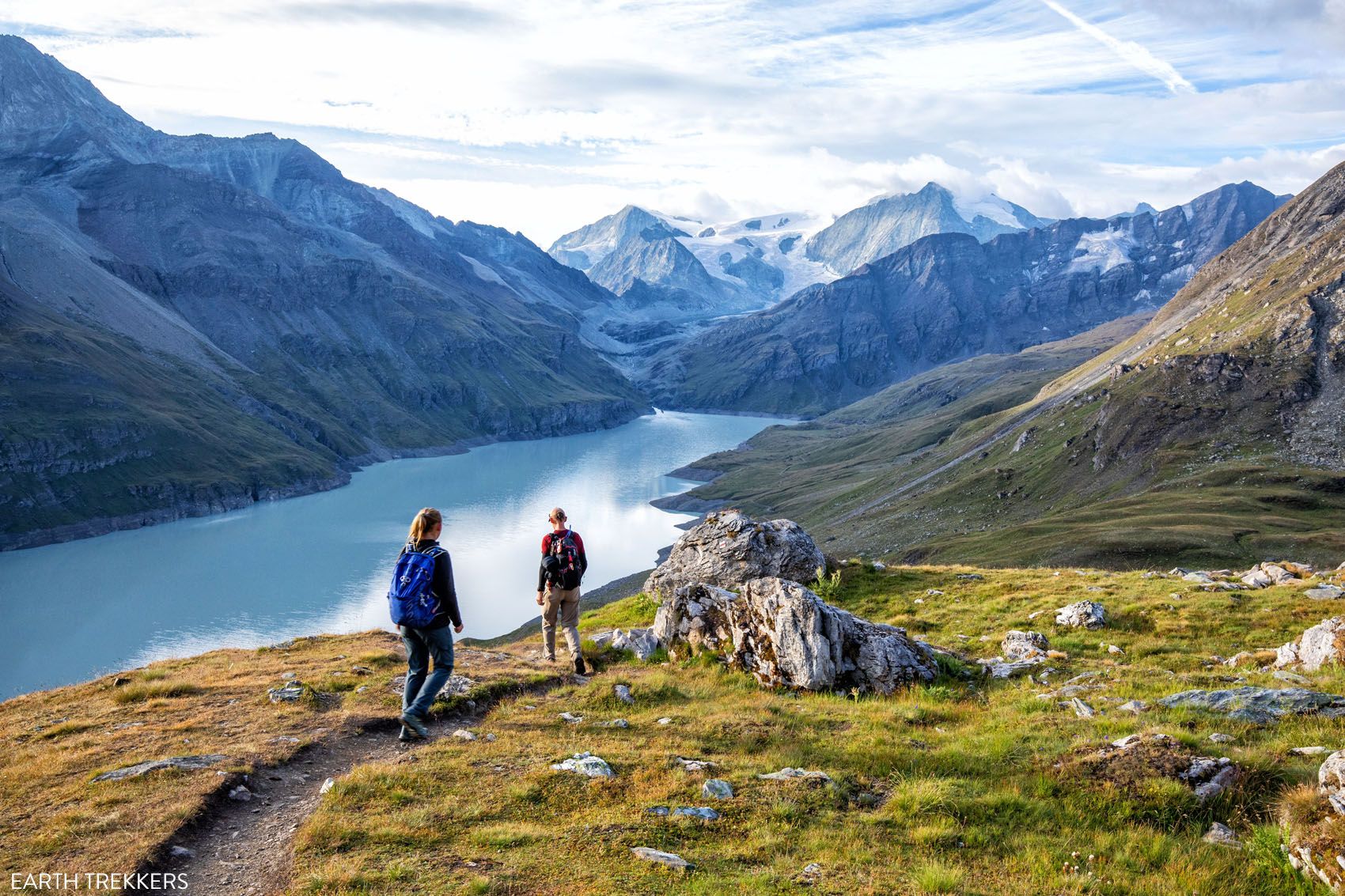 Lac des Dix, Stage 7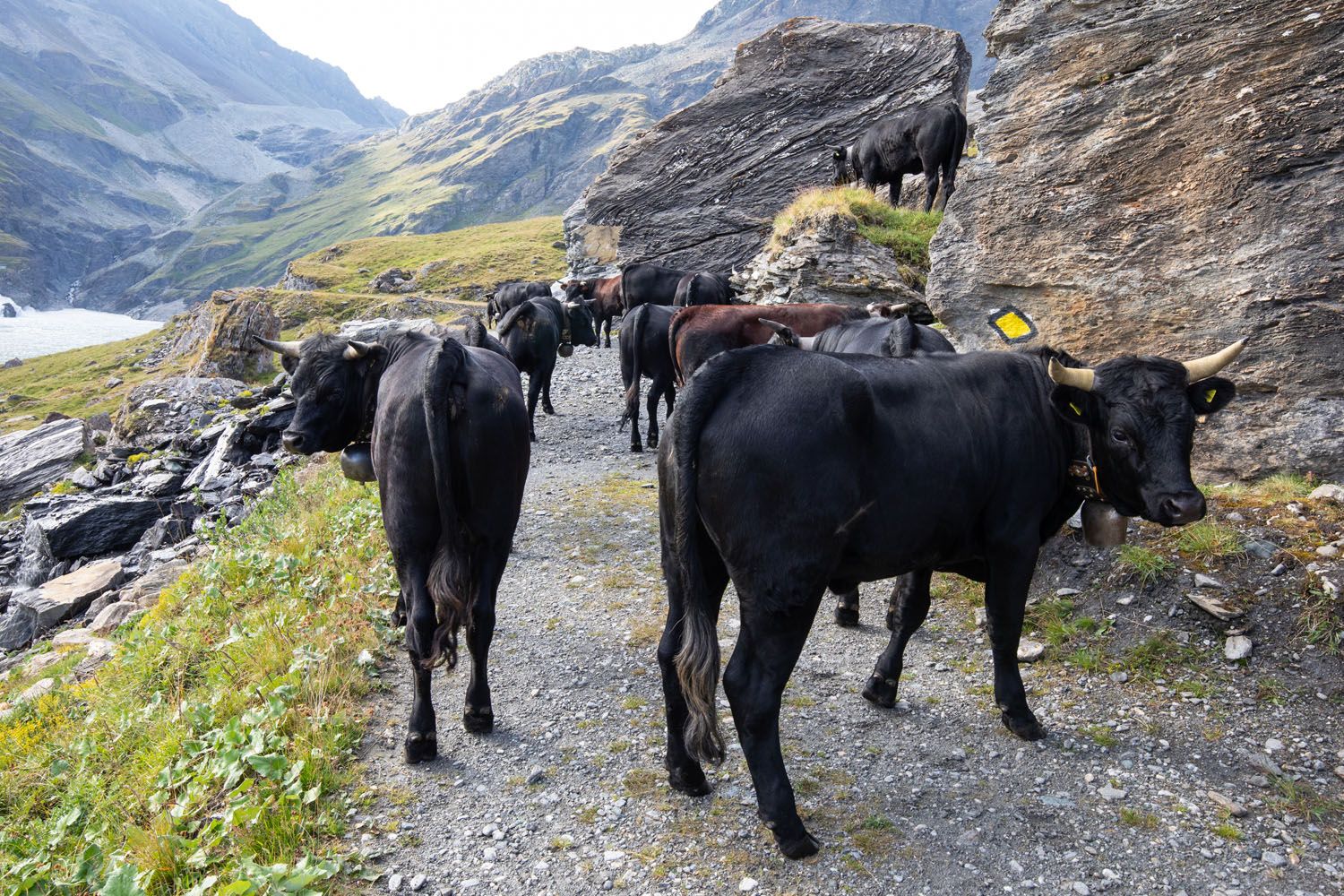 Cows on the trail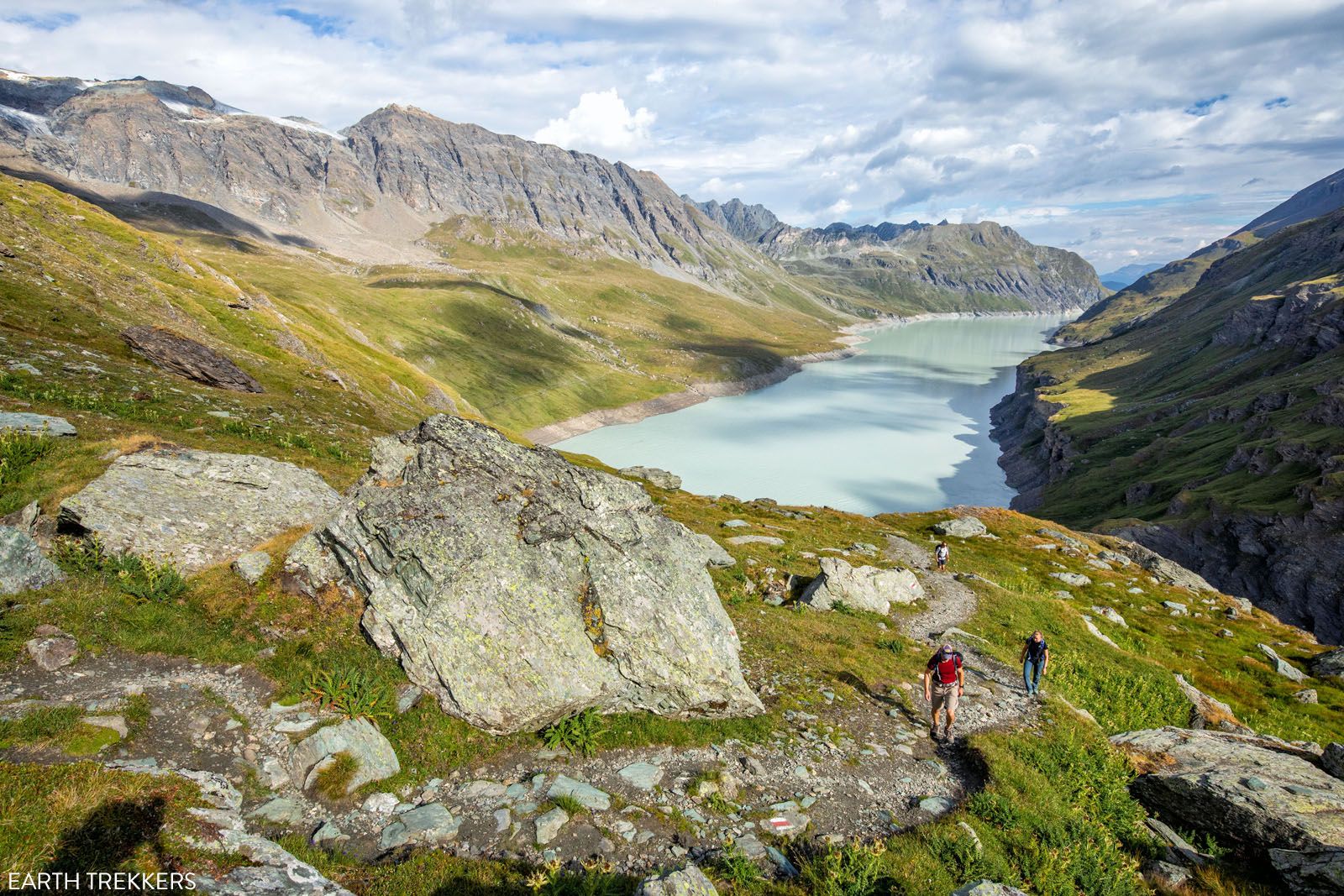 Lac des Dix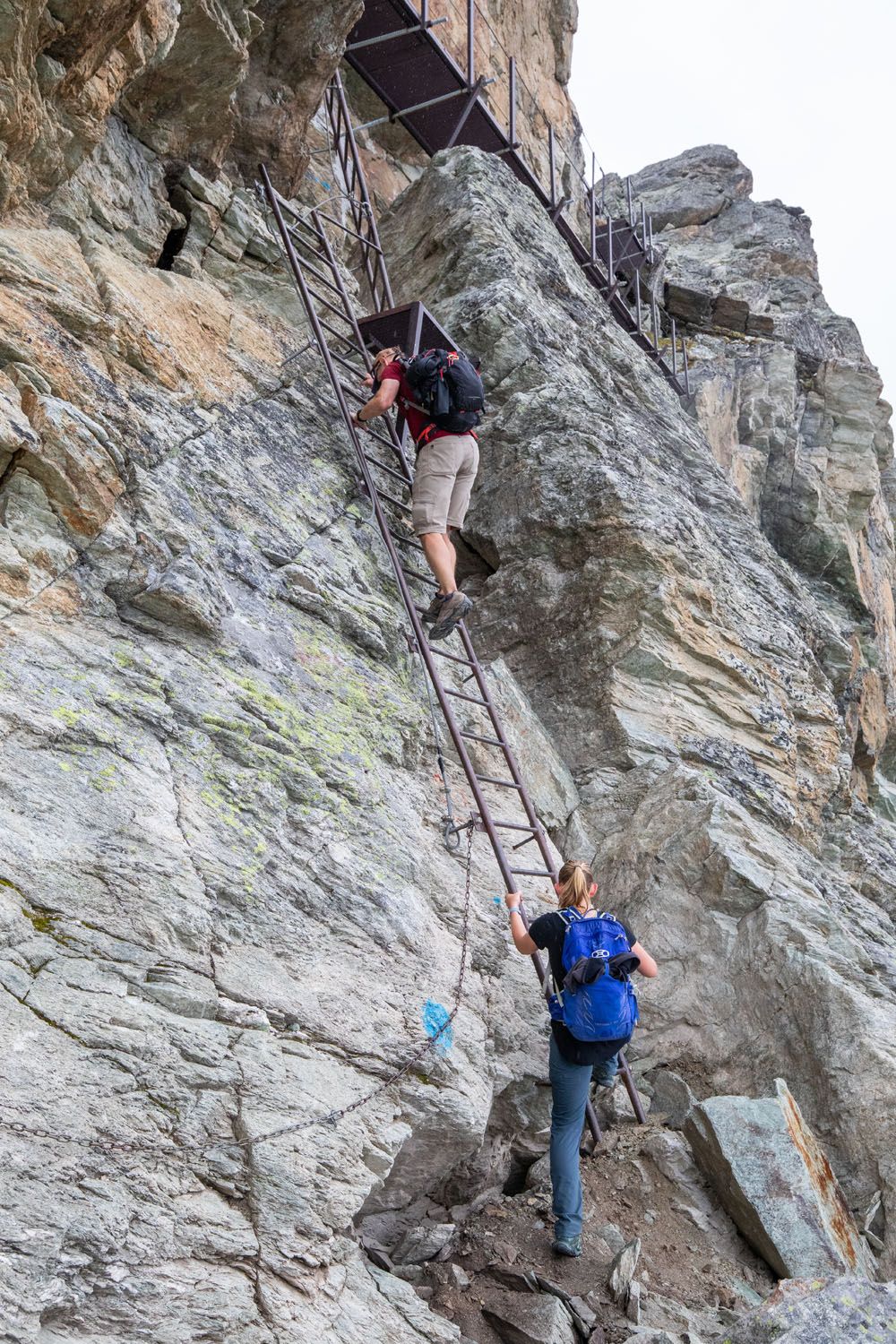 Climbing the ladders to Pas de Chèvres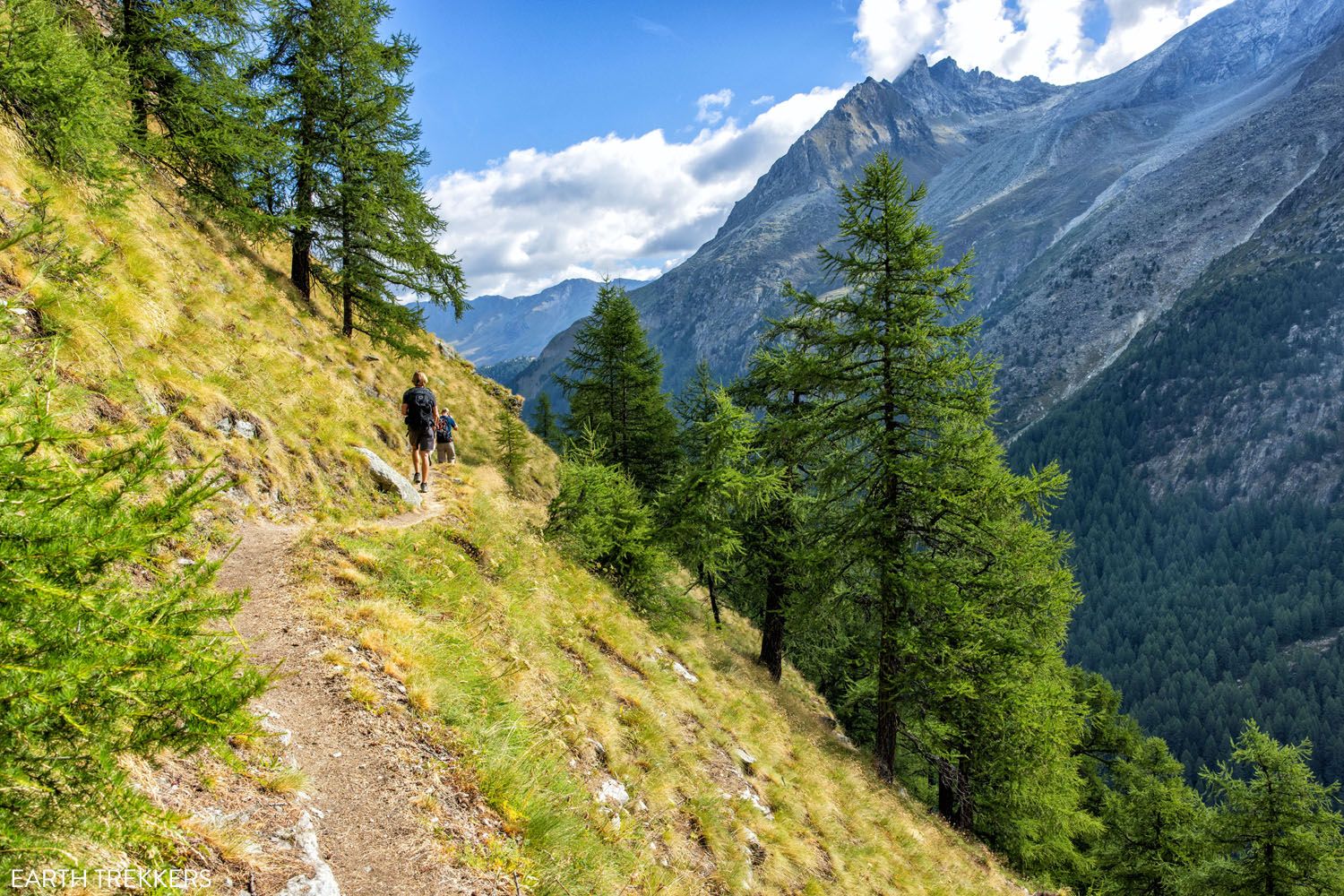 Walking from Arolla to Les Haudères, stage 8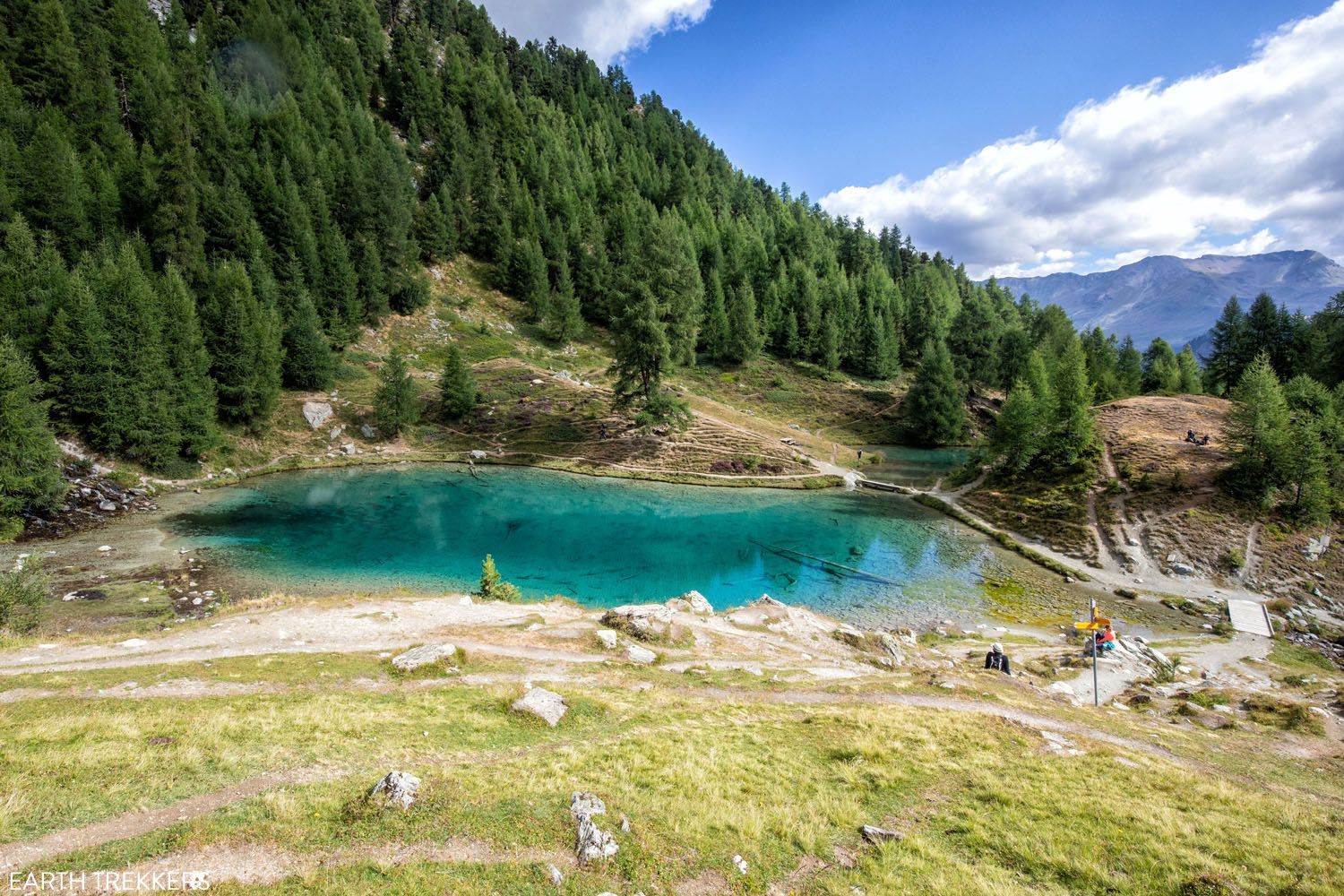 Lac Bleu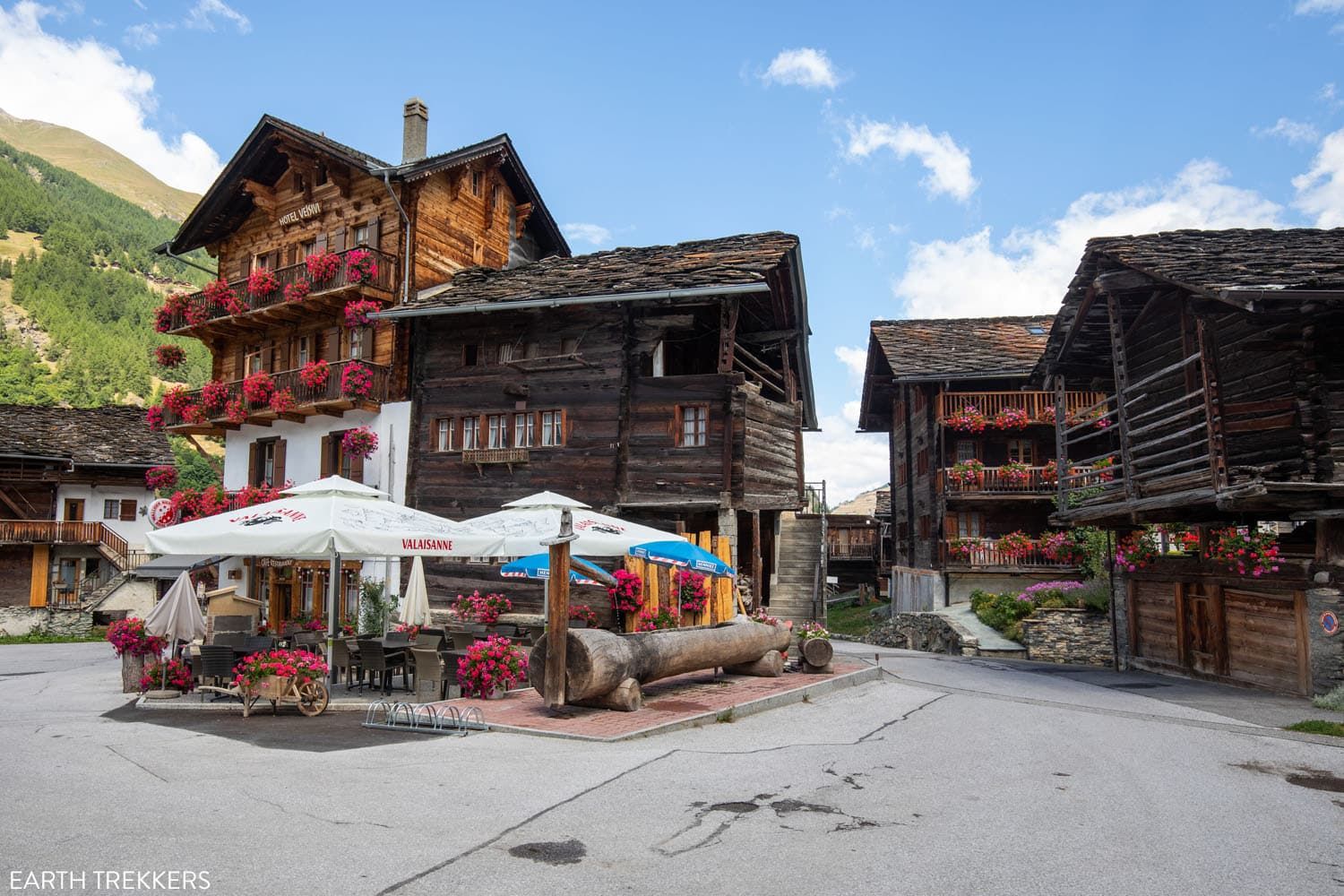 Les Haudères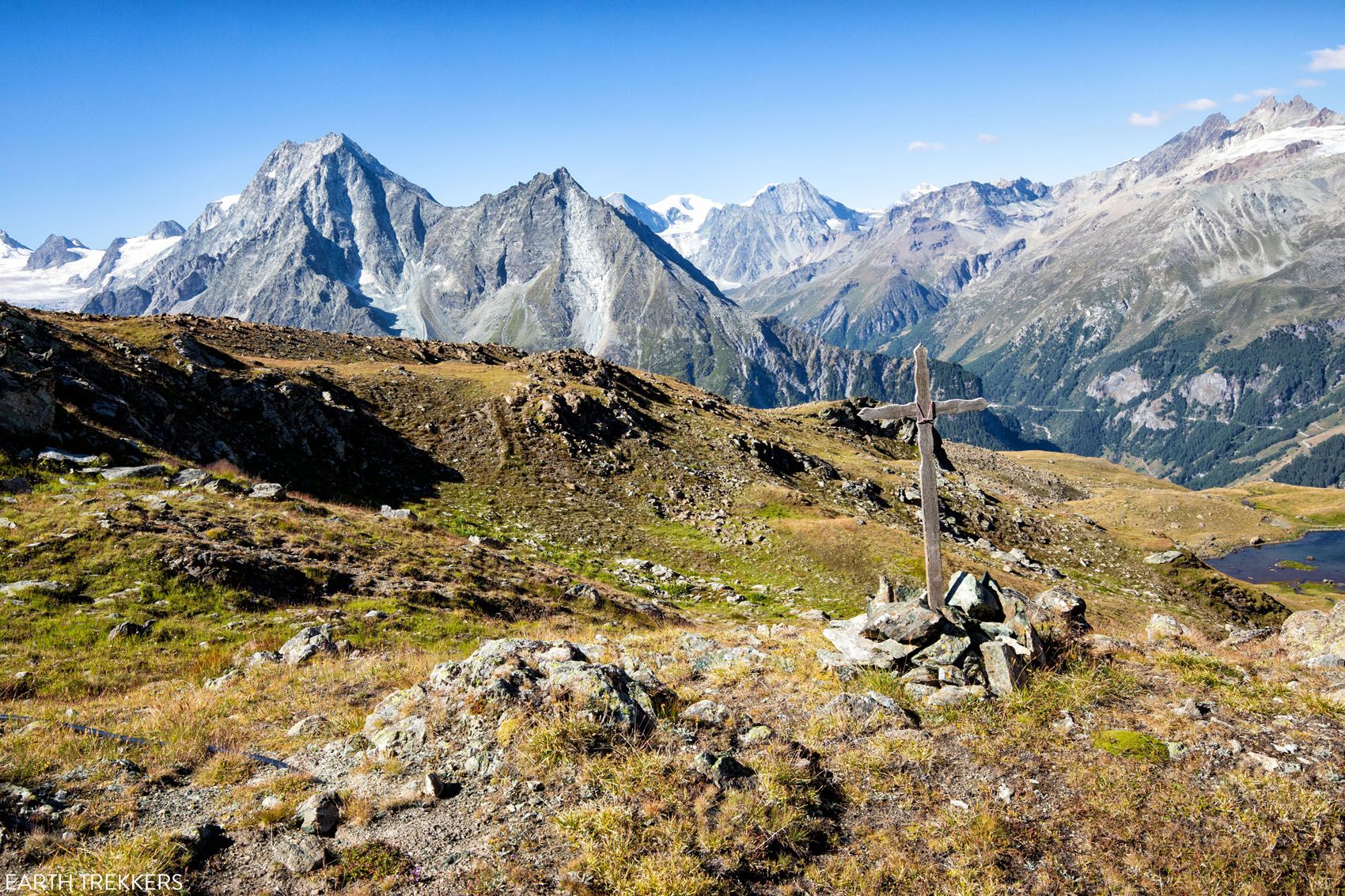 Stage 8, between Les Haudères and Col du Tsaté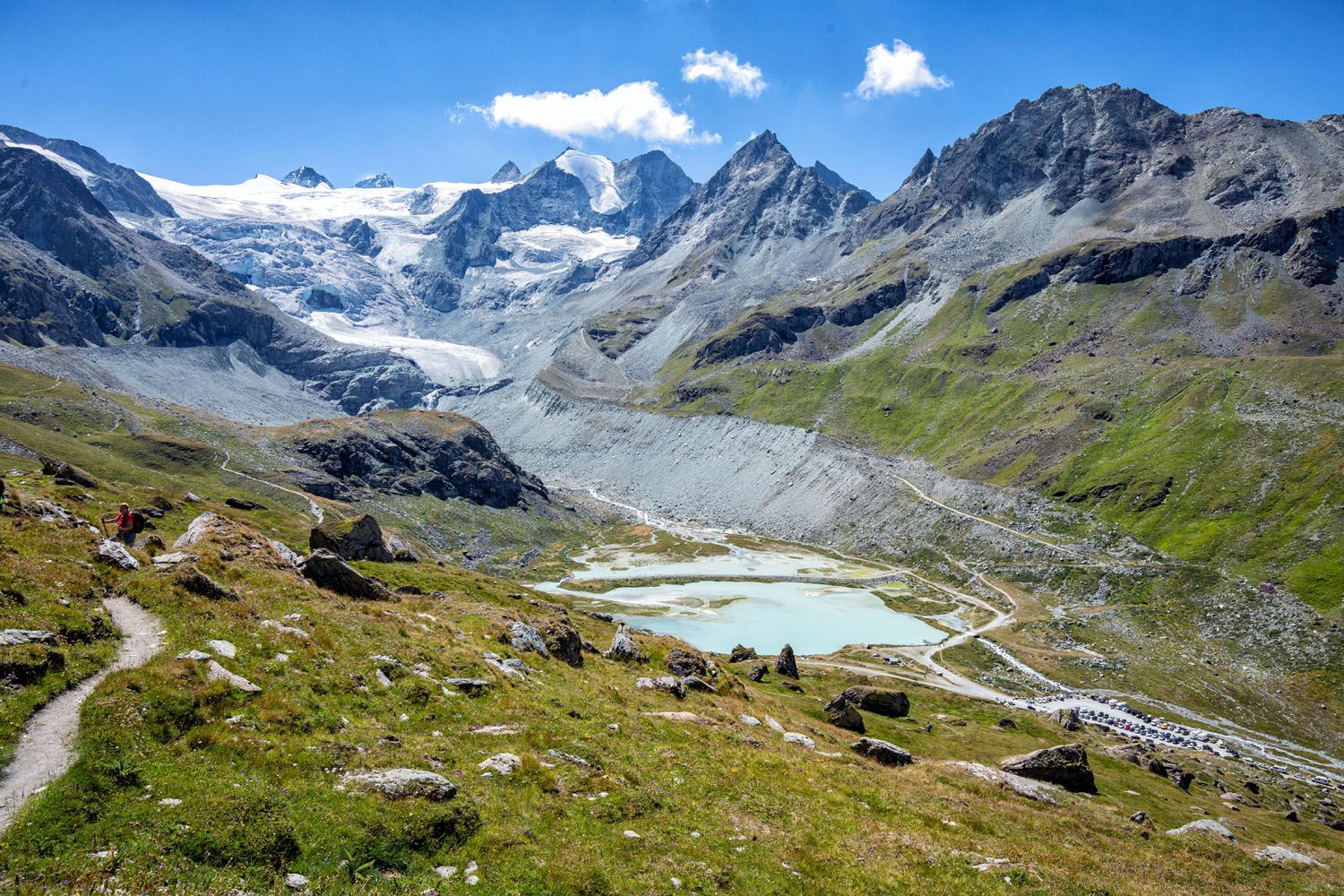 Moiry Glacier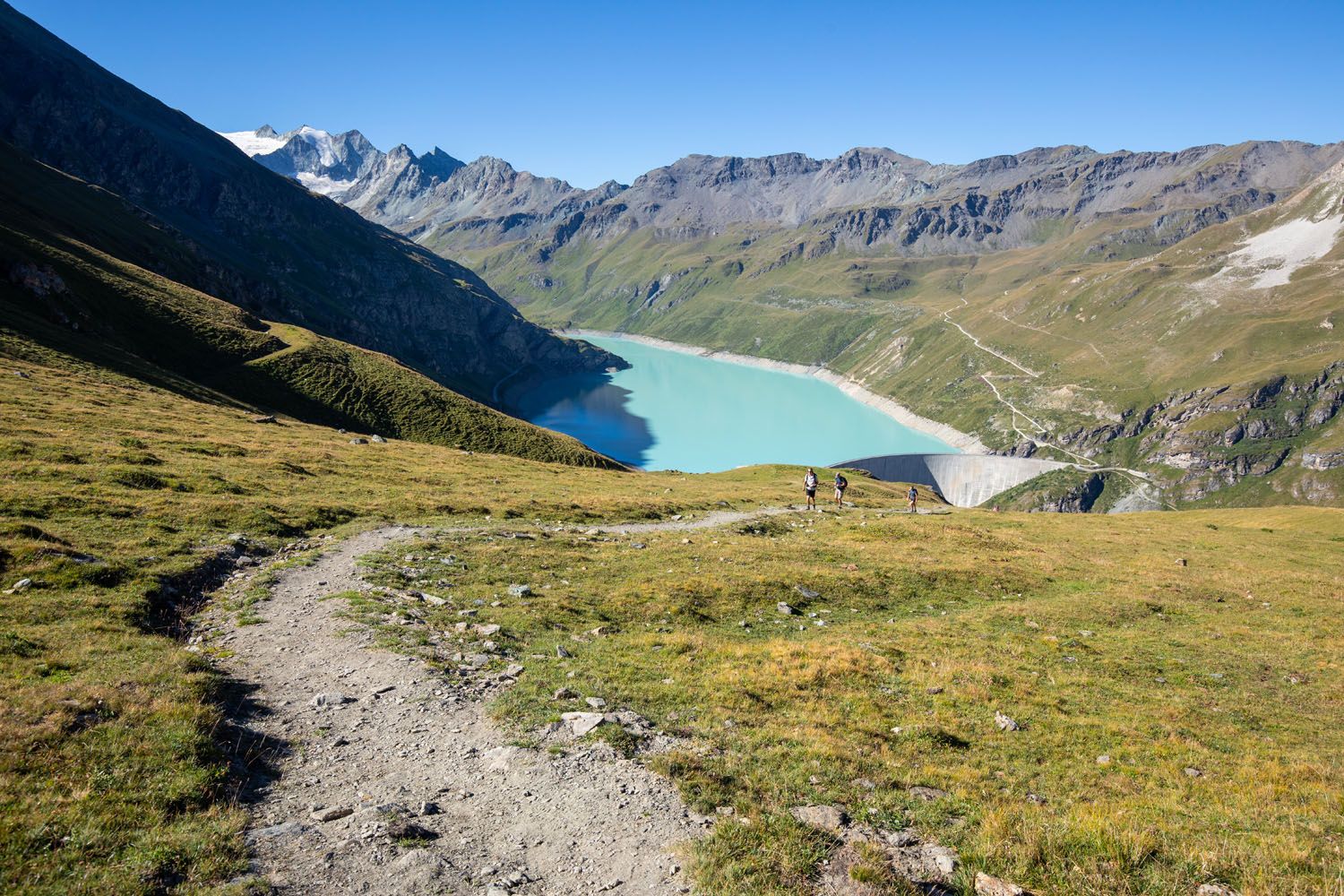 Lac de Moiry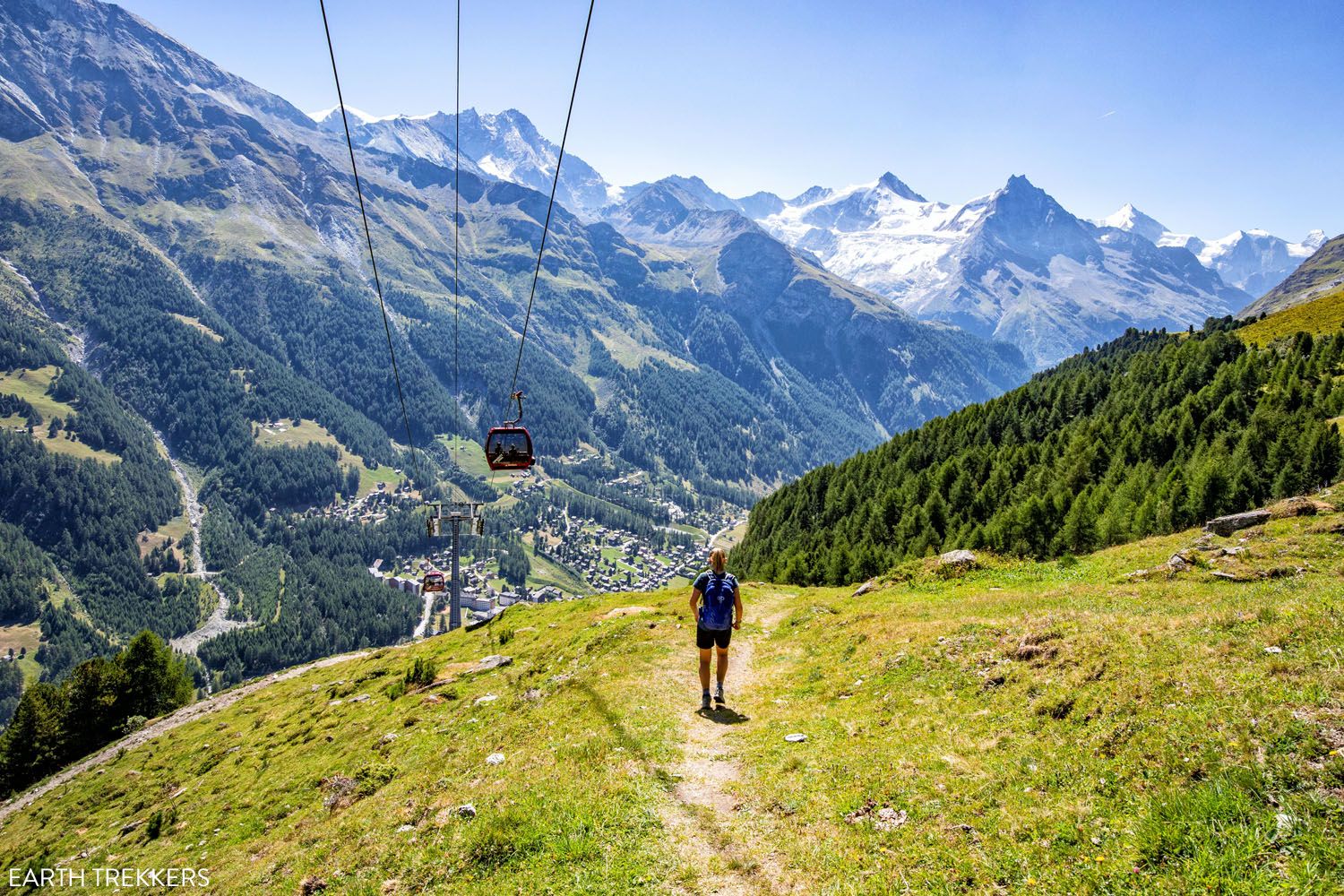 Entering Zinal, Stage 10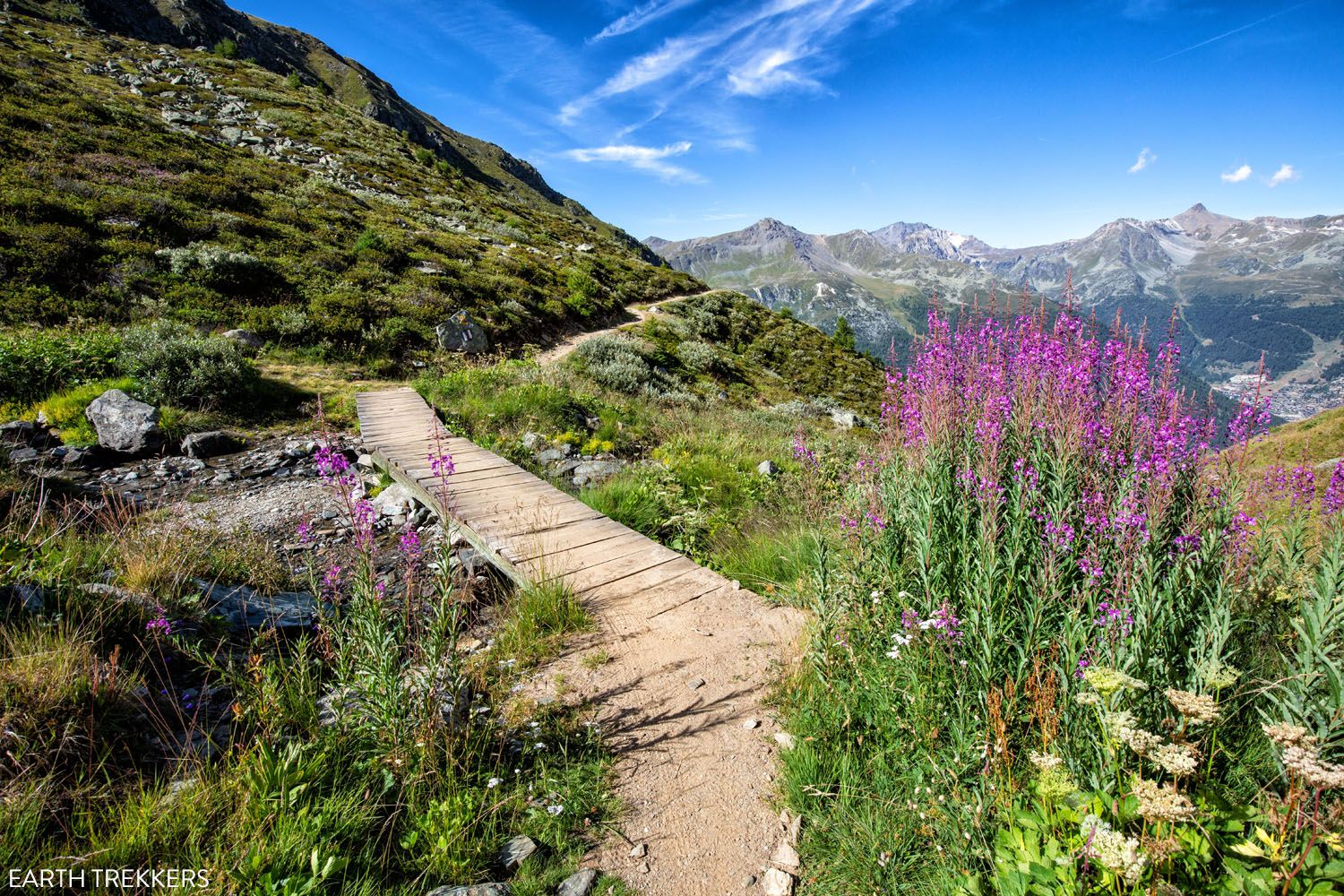 Walking from Zinal to Forcletta, Stage 11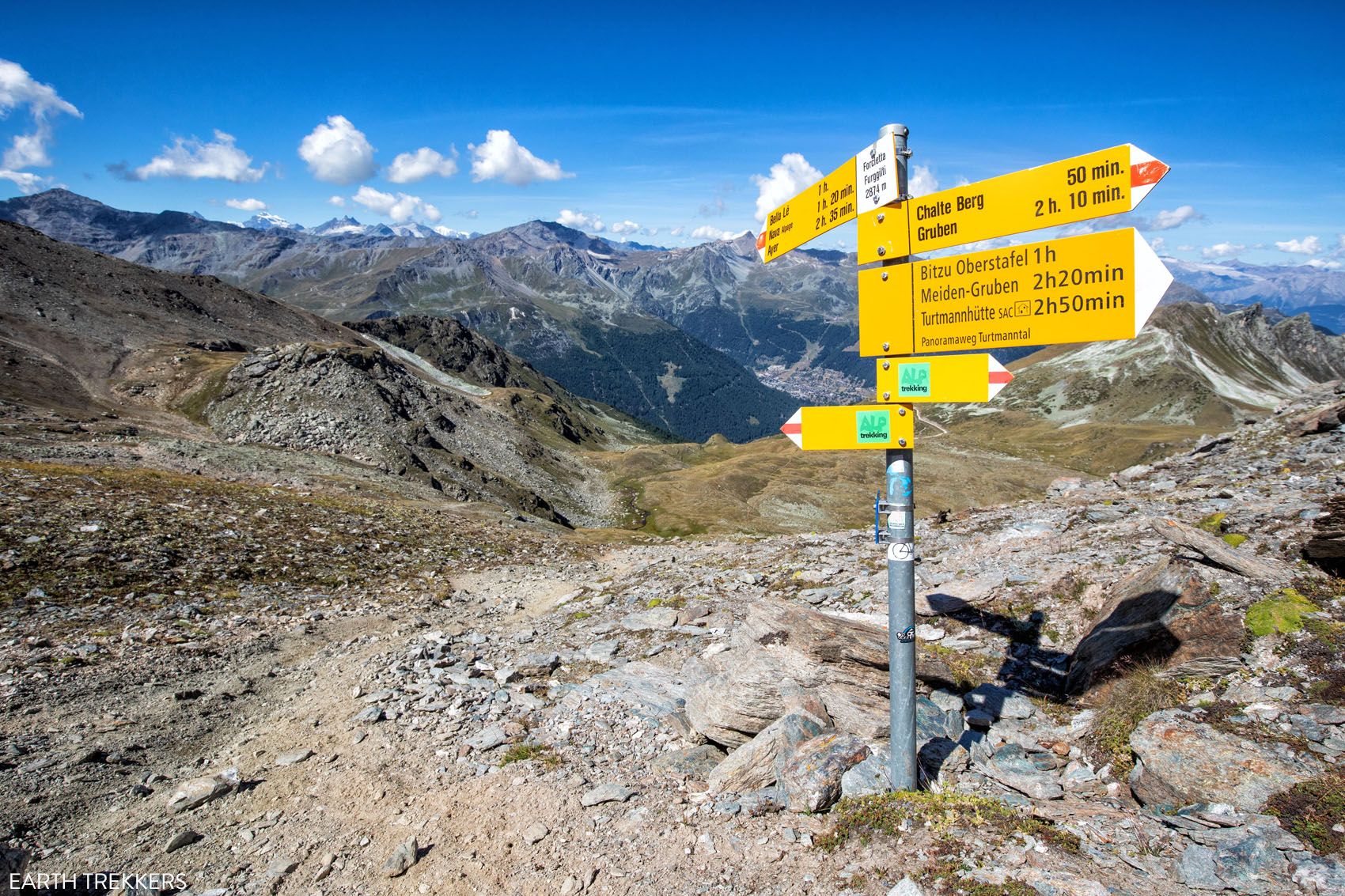 Forcletta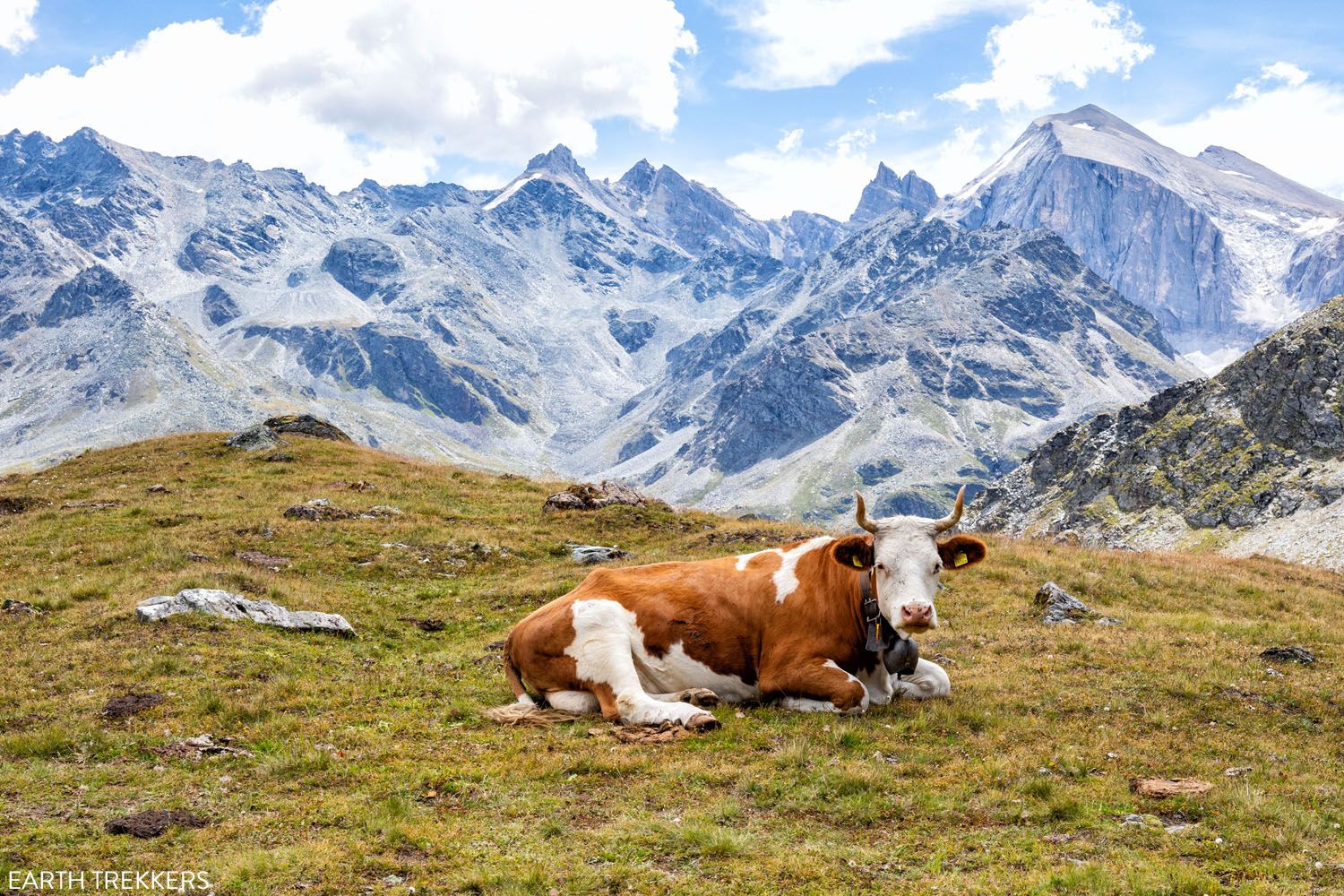 Cow along the trail, Stage 11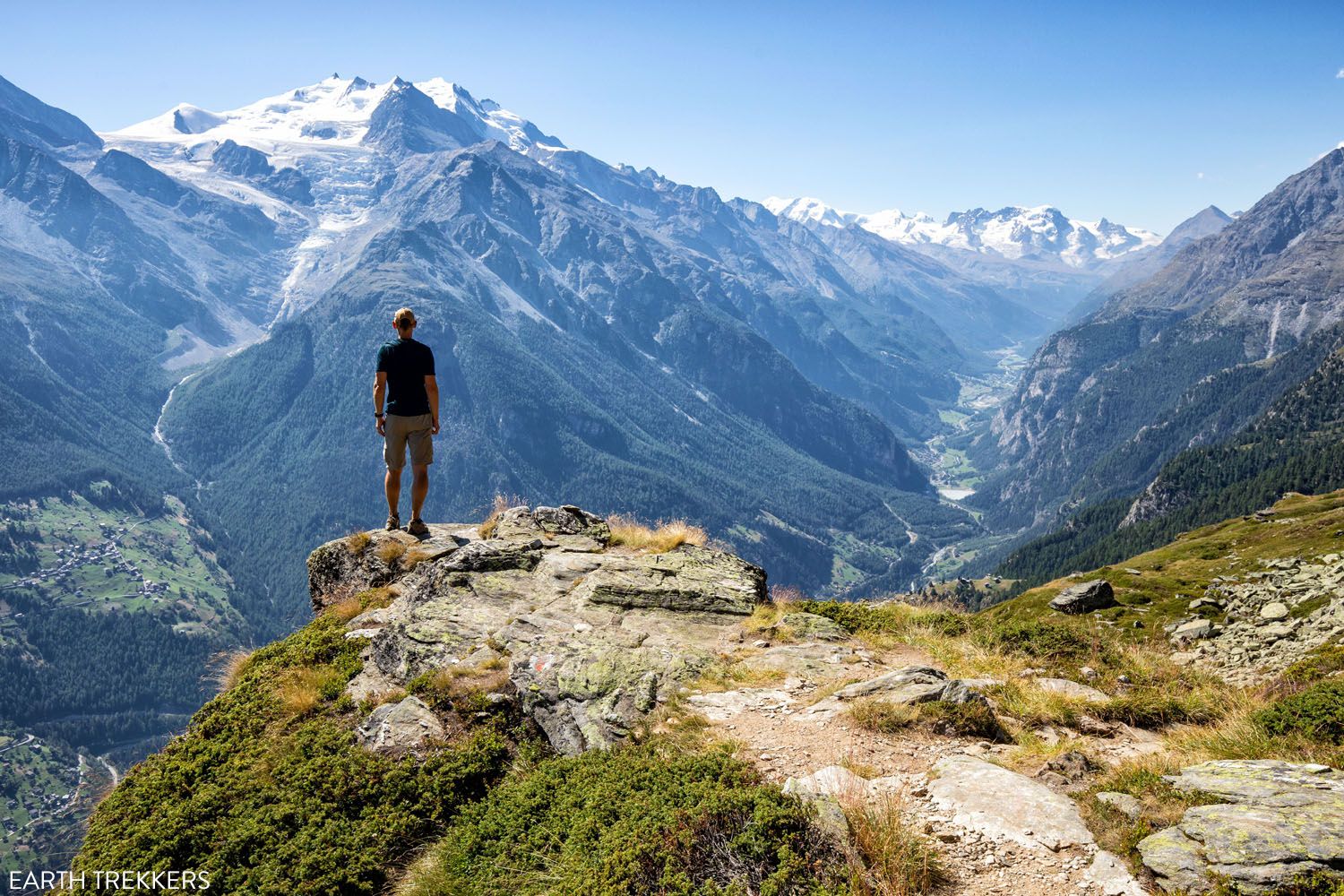 First view of the Mattertal Valley, Stage 12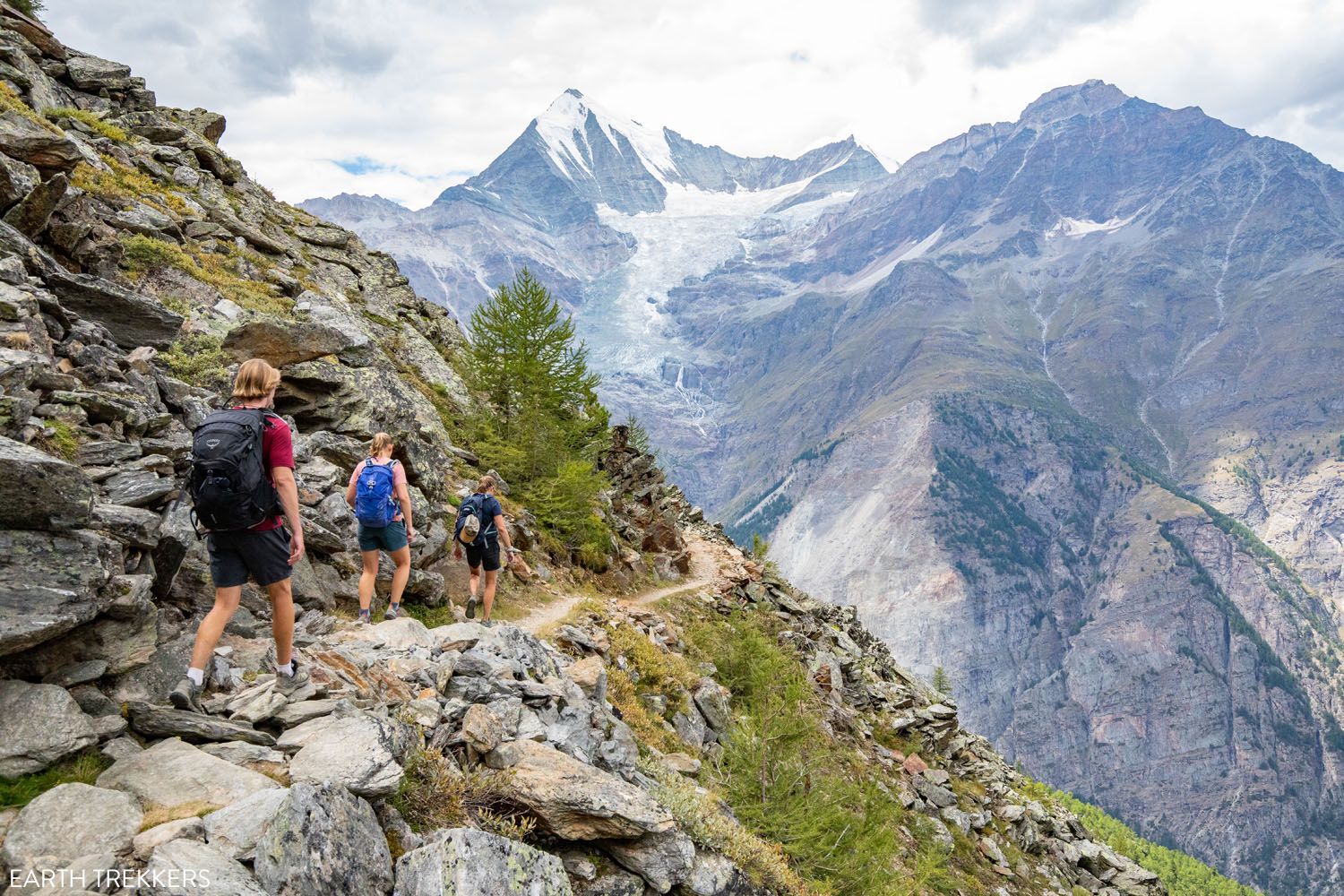 On the Europaweg, Stage 13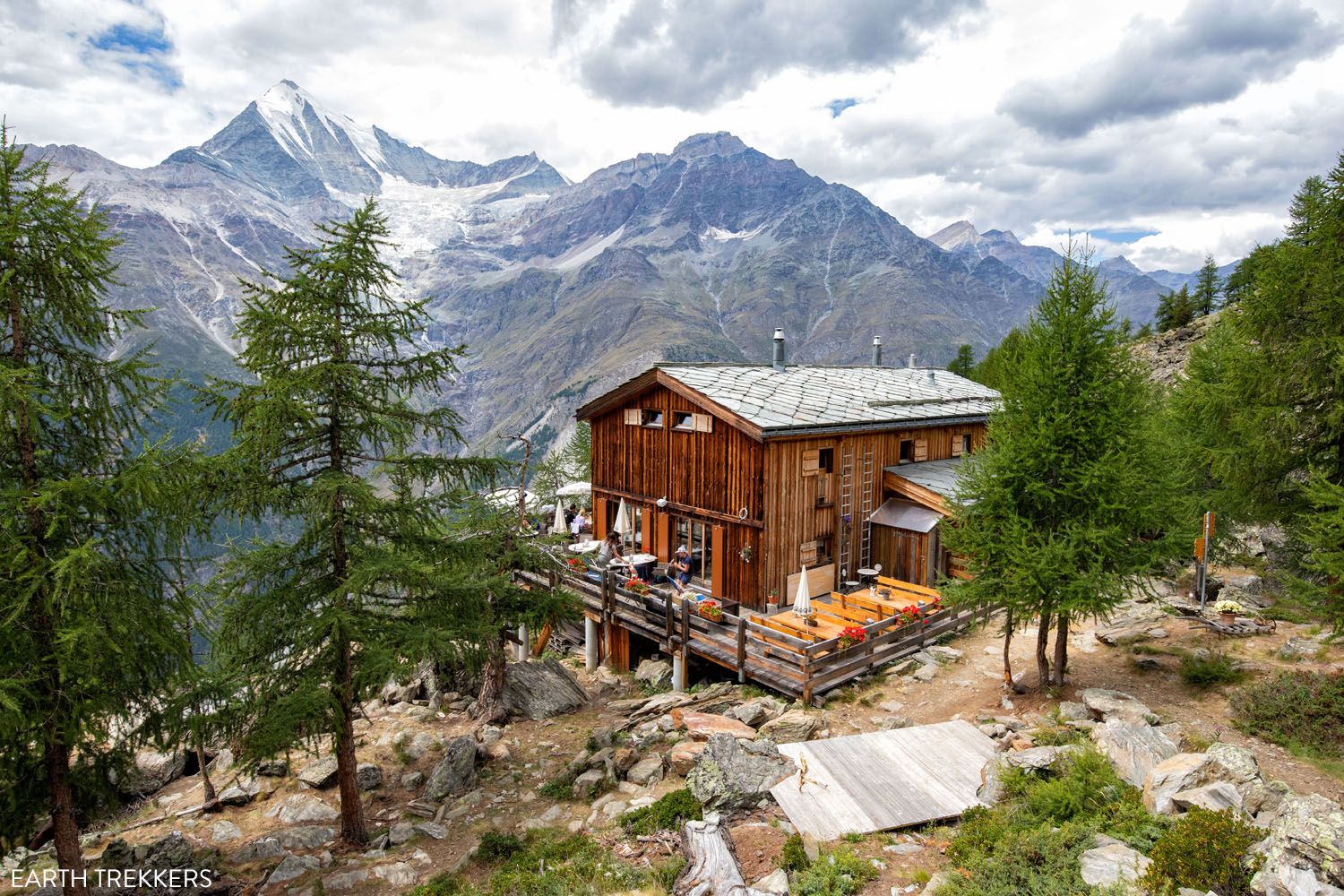 Europahütte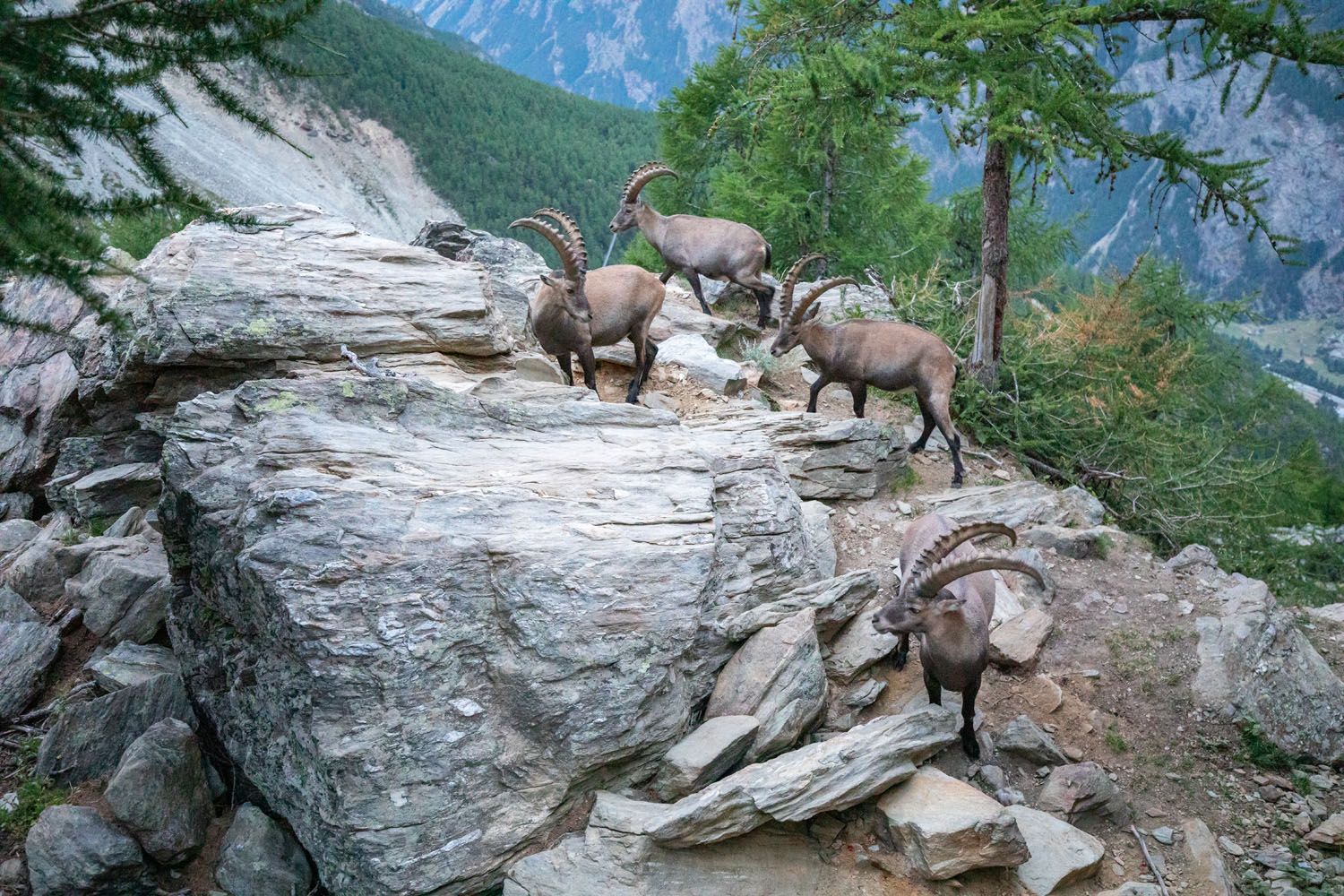 Ibex at the Europahütte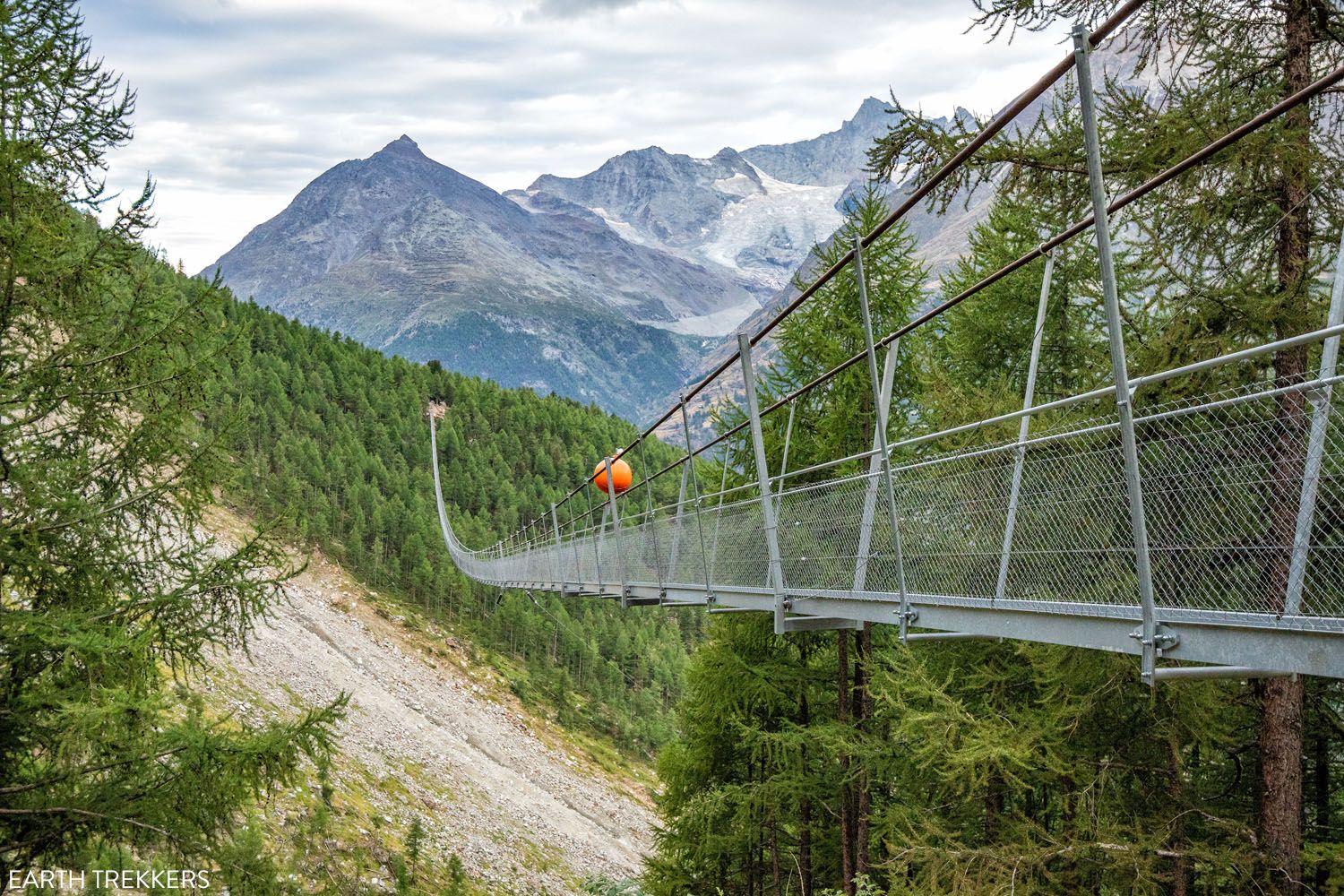 Charles Kuonen Suspension Bridge, Stage 14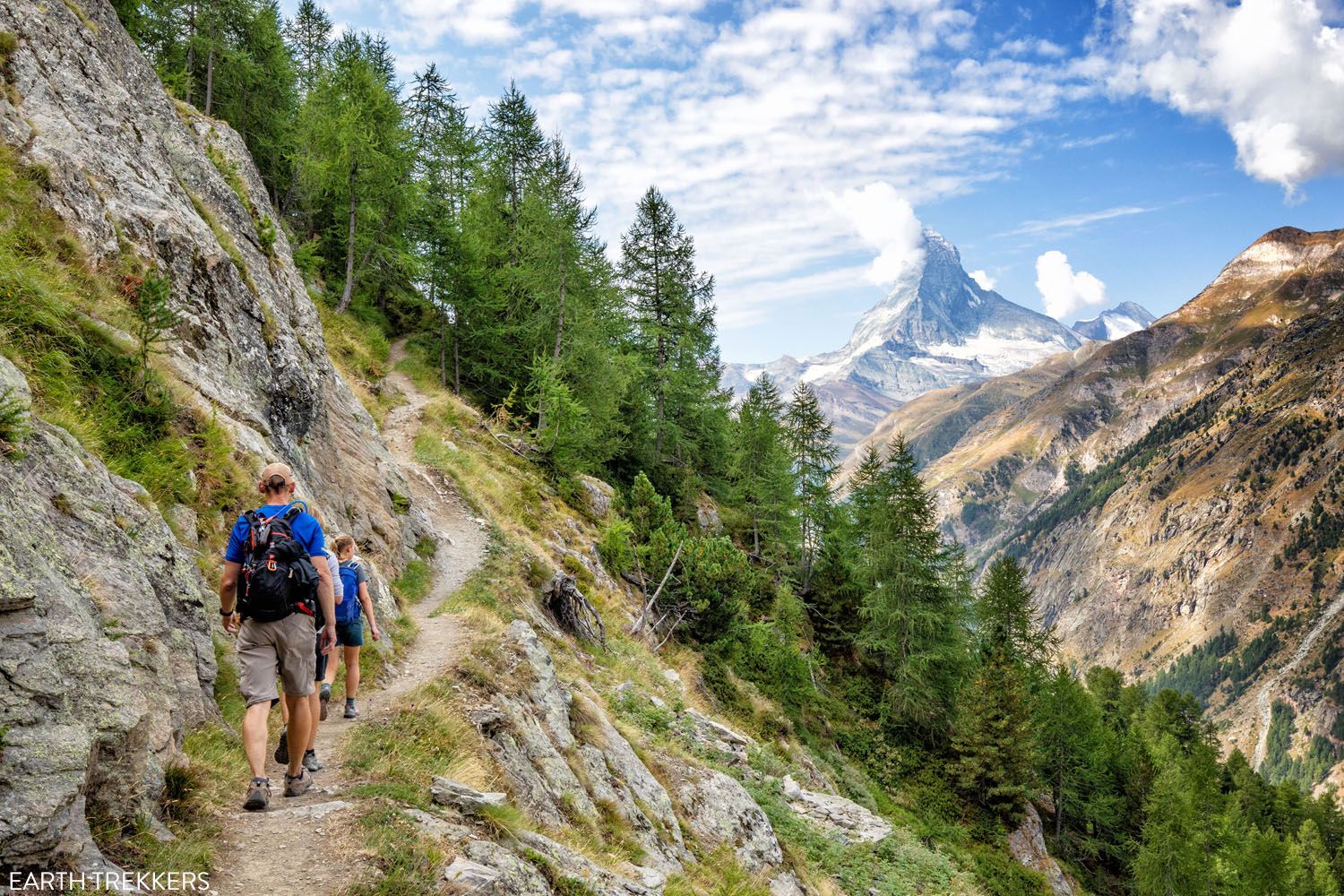 Stage 14 and views of the Matterhorn
Hiking the Walker's Haute Route is an extraordinary journey. To cross part of the French and Swiss Alps on foot is a challenging but very memorable experience.
If this looks like something you would like to do, take a look at our Guide to the Walker's Haute Route, which has links to all of our articles. If you are wondering how to plan something like this, what to expect day to day, and how fit you need to be, read our Things to Know about the Walker's Haute Route article. And if you have any questions, feel free to ask us at the comment section at the end of any of our Walker's Haute Route articles, including this one.
---
If you have any questions about these Walker's Haute Route photos or how to hike the Walker's Haute Route, let us know in the comment section below.
More Information about the Walker's Haute Route & Hiking in Europe
WALKER'S HAUTE ROUTE: The Walker's Haute Route is a spectacular multi-day trek from Chamonix, France to Zermatt, Switzerland. Learn more about this amazing journey our our Guide to the Walker's Haute Route. For a full list and overview of the stages, check out our article about the Walker's Haute Route Stages.
ZERMATT: For ideas on what to do, read our article Best Things to Do in Zermatt and the best hikes in Zermatt. Don't miss the hike from Gornergrat to Riffelberg, the hike to Hörnlihütte, and the Matterhorn Glacier Trail. For more alpine views, learn how to visit Matterhorn Glacier Paradise (and find out if it is worth it).
CHAMONIX: Get started with our guide to the Best Things to Do in Chamonix. In our Guide to Aiguille du Midi, we cover how to visit Aiguille du Midi and ride the Panoramic Mont-Blanc cable car. Learn how to hike to Lac Blanc, how to hike the Grand Balcon Nord trail, and how to hike to spectacular viewpoints of the Argentiere Glacier.
MORE GREAT HIKES IN EUROPE: From thrilling trails in the Alps to easy walks along the coast, read our article 20 Best Hikes in Europe for some beautiful hiking trails to put on your travel wish list.
All rights reserved © Earth Trekkers. Republishing this article and/or any of its contents (text, photography, etc.), in whole or in part, is strictly prohibited.