Just like that, another year comes to an end. As we get ready to flip the calendar over into 2018, it's nice to look back and reflect on the past year.
For us, 2017 was all about balancing work and school and sports with as much travel as possible. It was a hectic year, but we all think that, don't we?
A Quick Recap of Our Year in Travel
Number of new countries visited: 6 (Aruba, Croatia, Bosnia & Herzegovina, Montenegro, San Marino, Poland)
Favorite new destination: The American Southwest…simply WOW!
Worst travel moment: Tim getting a mild case of food poisoning our first night in Sarajevo
Best travel moment: Standing on top of Half Dome in Yosemite
Here are our favorite photos and favorite travel moments of 2017. We hope they inspire you as you make your 2018 travel plans.
The Best of 2017
Our year started off with a quick trip to Aruba. We escaped the cold winter temperatures for a brief visit to the Caribbean. Tyler gets credit for taking this photo with our drone.
We spent a lot of time this year exploring the National Parks in the United States. This is view from the John Muir Trail in Yosemite.
There were a bunch of places that took us by surprise this year. San Marino was one of them. What an underrated country to visit in Europe. Have you been?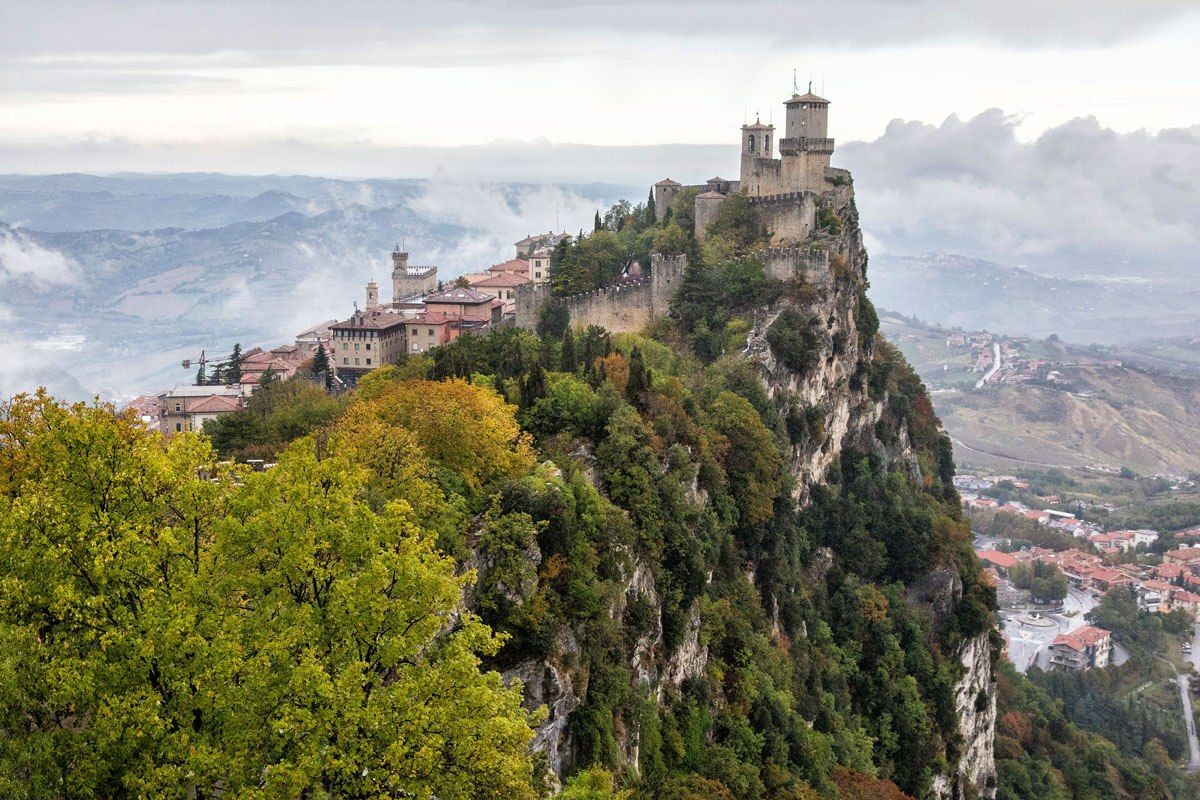 Kotor, Montenegro was another place that blew away our expectations. There is so much to see and do in this small European country.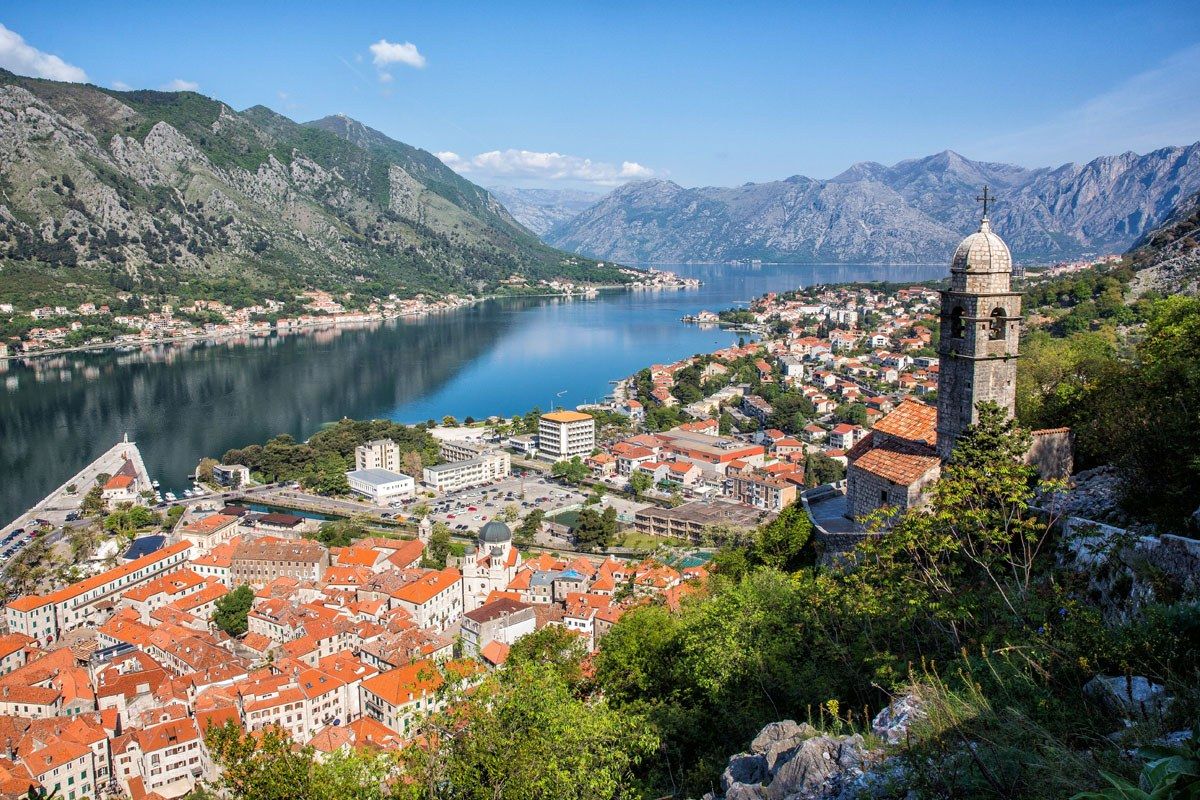 Exploring the American Southwest was a huge highlight of the year for us. Tim and I were thrilled to finally see this iconic view of Monument Valley.
We spent one day wandering the canals of Venice. The Grand Canal at night is magical.
Tyler and Kara rode a cable car for their first time in San Francisco.
They also got to see the largest tree in the world, the General Sherman Tree at Sequoia National Park.
I think all four of us would agree that our favorite moment of 2017 was climbing the Half Dome cables. What a thrilling experience! If you are a hiker, this is definitely a good one to add to your bucket list.
And what a view once you are on top of Half Dome.
In 2017, we visited several fairytale destinations. This is Rakotzbrucke in Saxony, Germany.
And this is the Bastei Bridge, located just a few hours away from Rakotzbrucke. You can visit both of these places in a cool little day trip from Berlin.
Mostar, located in Bosnia & Herzegovina, also looks like it belongs in a fairytale.
Dubrovnik, Croatia is one of Europe's great small cities to explore. What a view!
Bryce Canyon amazed us with its hoodoos, crazy rock formations, and short, scenic hiking trails.
Not too far away from Bryce is an awesome hike through Zebra Slot Canyon in Grand Staircase-Escalante National Monument.
Antelope Canyon is also amazing.
A big moment of the year for me was crossing the finish line of Ironman Italy.
This picturesque street was taken in the small town of Bertinoro, located on the bike course of Ironman Italy.
Zion has been on our bucket list for quite awhile. The view from Angels Landing was one of the highlights.
Climbing Angels Landing was awesome, but we also really loved Hidden Canyon (also in Zion).
I spent several days on my own, photographing the waterfalls and fall colors around Asheville, North Carolina. This is Catawba Falls.
Watching the sunset at Horseshoe Bend was amazing.
While exploring Montenegro, we also visited this pretty place, Pavlova Strana, at Lake Skadar National Park. It looks like a greener Horseshoe Bend, don't you think?
Here we are in Boston. This photo was taken just a few months ago, when I was still (barely) taller than Tyler. How quickly things change!
Here is a street cafe in gorgeous Verona, Italy.
Teardrop Arch offers a unique perspective of Monument Valley. I'm so glad we decided to do this lesser known, "unpopular" hike. It was another one of those unexpectedly awesome surprises of 2017.
Here's another unexpectedly awesome place…Milocer Beach in Montenegro.
Our favorite part of exploring San Diego was leaving the city and hiking Torrey Pines State Reserve and kayaking at La Jolla Cove.
Yes, Dubrovnik is in this post twice. It's such a cool city that just one photo was not enough.
Finally, we are just finishing up a trip to Las Vegas and Death Valley. At the time I am writing this, we are still in Las Vegas, getting ready to join the crazy crowds on the Las Vegas strip for New Year's Eve.
For the past week, we have been touring Las Vegas and the surrounding state parks of Red Rock Canyon and the Valley of Fire. But our three days in Death Valley was definitely the highlight of this trip. Death Valley is gorgeous, desolate, and filled with never-ending vistas and strange but beautiful landscapes. We had a blast exploring this place, with off-road adventures and lots of hiking.
I haven't had much time to go through our photos yet, but here are two of our favorites from Death Valley (plus the header photo for this post, taken at the Racetrack).
Mesquite Flat Sand Dunes
Twenty Mule Team Canyon. Can you find Tyler and Kara?
So, there they are, our favorite moments of 2017. We hope they give you ideas on where to travel to next. And just maybe they become some of your favorite travel moments also!
---
You Might Also Like:
All rights reserved © Earth Trekkers. Republishing this article and/or any of its contents (text, photography, etc.), in whole or in part, is strictly prohibited.