Each December I write an article recapping our year in travel. Rather than writing a simple overview about what we did, I want to share with you our travels in 2019 and let you know how you can have the same experiences.
We visited some amazing places in 2019…it was a year filled with adventures and many brand-new destinations. I hope this list inspires you as you make your plans for 2020.
A Quick Recap of 2019
Number of Countries Visited: 6 (USA, Greece, Italy, Switzerland, Iceland and Egypt)
Number of New Countries: 3 (Greece, Iceland, and Egypt)
Favorite Destination: Iceland
Best Travel Moment: A tie between hiking the Grand Canyon rim-to-rim and hiking the Fimmvörðuháls trail in Iceland
February: Gateway Arch and Mammoth Cave
We are on a mission to visit all 63 of the national parks. So, Tim and I spent a long weekend in February, visiting Gateway Arch National Park in St. Louis and Mammoth Cave National Park in Kentucky.
Gateway Arch is one of the newest additions to the long list of national parks, achieving national park status on February 22, 2018. This is also the smallest national park and one of the fastest to visit, taking just a few hours of your time.
Mammoth Cave is the world's longest cave system, with over 400 miles of explored caves and passageways.
How You Can Do This
Both of these can be connected on a short road trip. Add in a visit to Nashville, Louisville, or the Kentucky Bourbon Trail, and you have yourself a long weekend getaway.
Our Road Trip Itinerary: We arrived on a Friday afternoon in St. Louis and went out to dinner. On Saturday, we visited Gateway Arch in the morning, had lunch, saw a few sights in town, and then drove towards Mammoth Cave. It is almost a five-hour drive between the two parks, so we spent the night in Owensboro, Kentucky. One of the distilleries on the Kentucky Bourbon Trail, Green River, is located in this town, so if you alter this itinerary a little bit, you can include a visit to this distillery. On Sunday morning, we visited Mammoth Cave, and in the evening we drove to Nashville (but Louisville works great too). We spent one day in Nashville before flying home.
This can be done year-round. Since you are mostly "indoors" while visiting both Gateway Arch and Mammoth Cave, these are great national parks to visit in during the winter months.
April: Greece
We take advantage of every break that Tyler and Kara get from school and this year was no different. With their 10 days off for Spring Break, why not go to Greece?!
Ten days is just enough time to visit Athens and several islands. It's still a bit chilly this time of year and the islands are just waking up from their long winter's nap, but crowds are low and prices are a little cheaper.
With ten days, we started in Athens and then used the ferry to hop to Mykonos, Naxos and Santorini.
How You Can Do This
If you are planning your first trip to Greece and have 10 days, the itinerary below is a great starting point for planning your trip. Not only do you get to visit the world-class sites in Athens but you also get to visit three beautiful islands. Naxos is an island that usually does not make the must-see list for first-timers, but this was our favorite spot in Greece and we highly recommend it.
June: Grand Canyon Rim-to-Rim Hike
In June, Tim and I celebrated our 20th wedding anniversary and we wanted to do something epic. So, why not hike across the Grand Canyon?
Most people do this in two to three days, backpacking from the north rim to south rim with an overnight stay down by the Colorado River. However, if you are super fit and very fast, you can hike rim-to-rim in one day.
This is a massive day hike. During the course of one day, we hiked 23.5 miles, descended and then climbed back up nearly a mile in elevation, all while battling high temperatures. It was an incredibly awesome experience.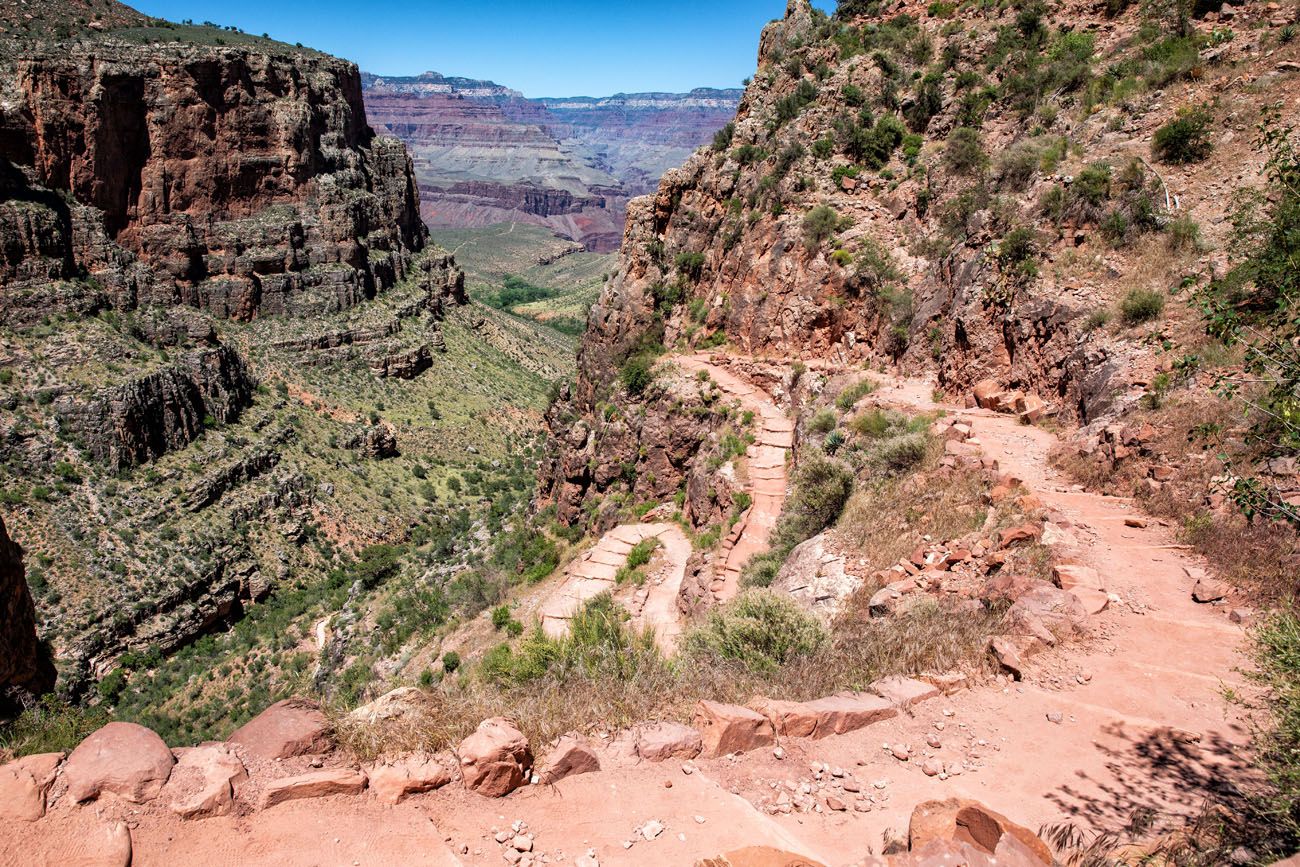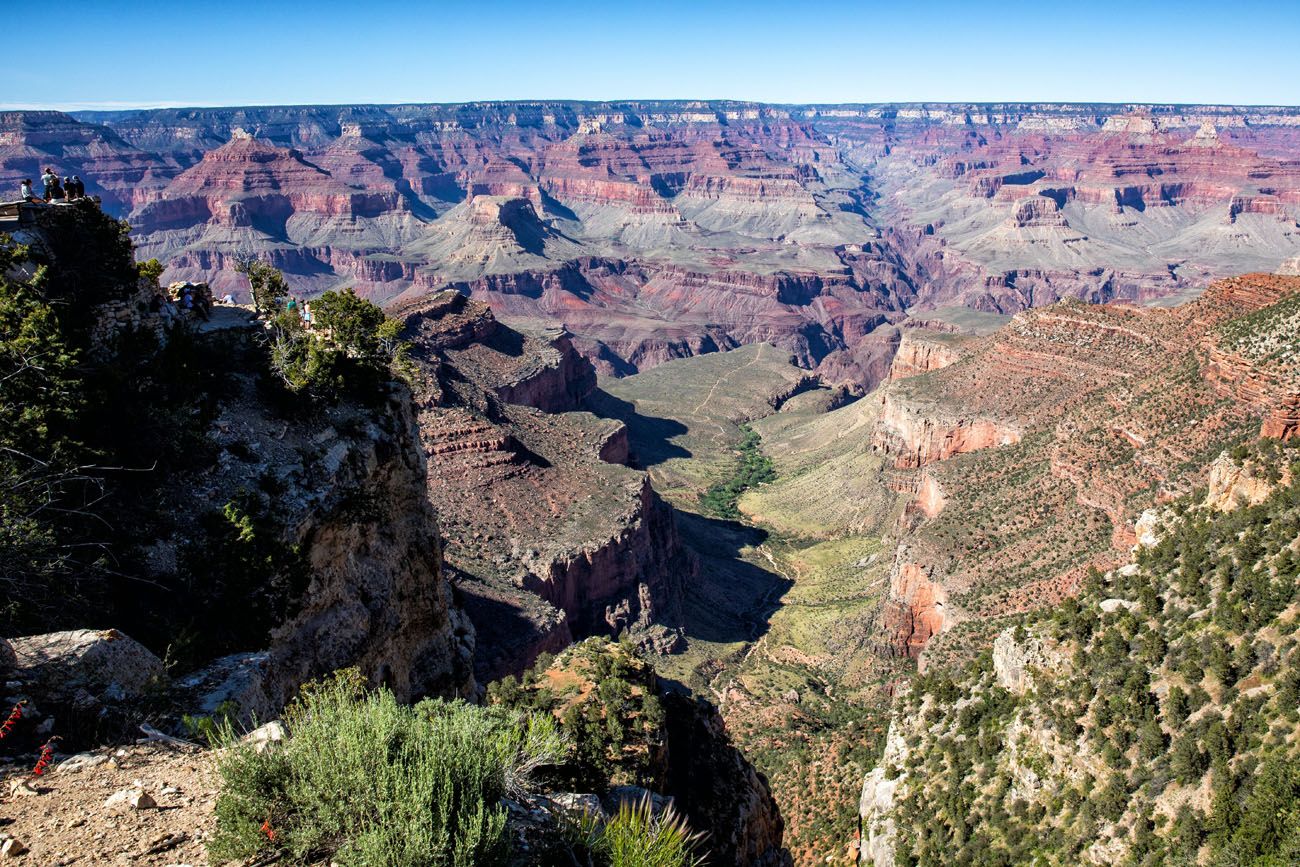 A lot of planning, training, and preparation need to go into to making this hike successful. We learned so much from this experience that it couldn't fit into just one blog post. So here two articles about how to hike the Grand Canyon rim-to-rim. Enjoy!
June: Petrified Forest National Park, Saguaro National Park, and Sedona, Arizona
On the same trip to the Grand Canyon, Tim and I also visited several other places in Arizona.
Petrified Forest National Park
I was not expecting much from Petrified Forest National Park but we loved it here! The hiking trails are so unique and this was the first time that we have ever hiked a trail in a national park and did not see one other person the entire time! How awesome is that?
The hike through the Blue Forest was the highlight of our visit to Petrified Forest. This short trail takes you through the zebra-striped mountains of the Blue Mesa region of the park.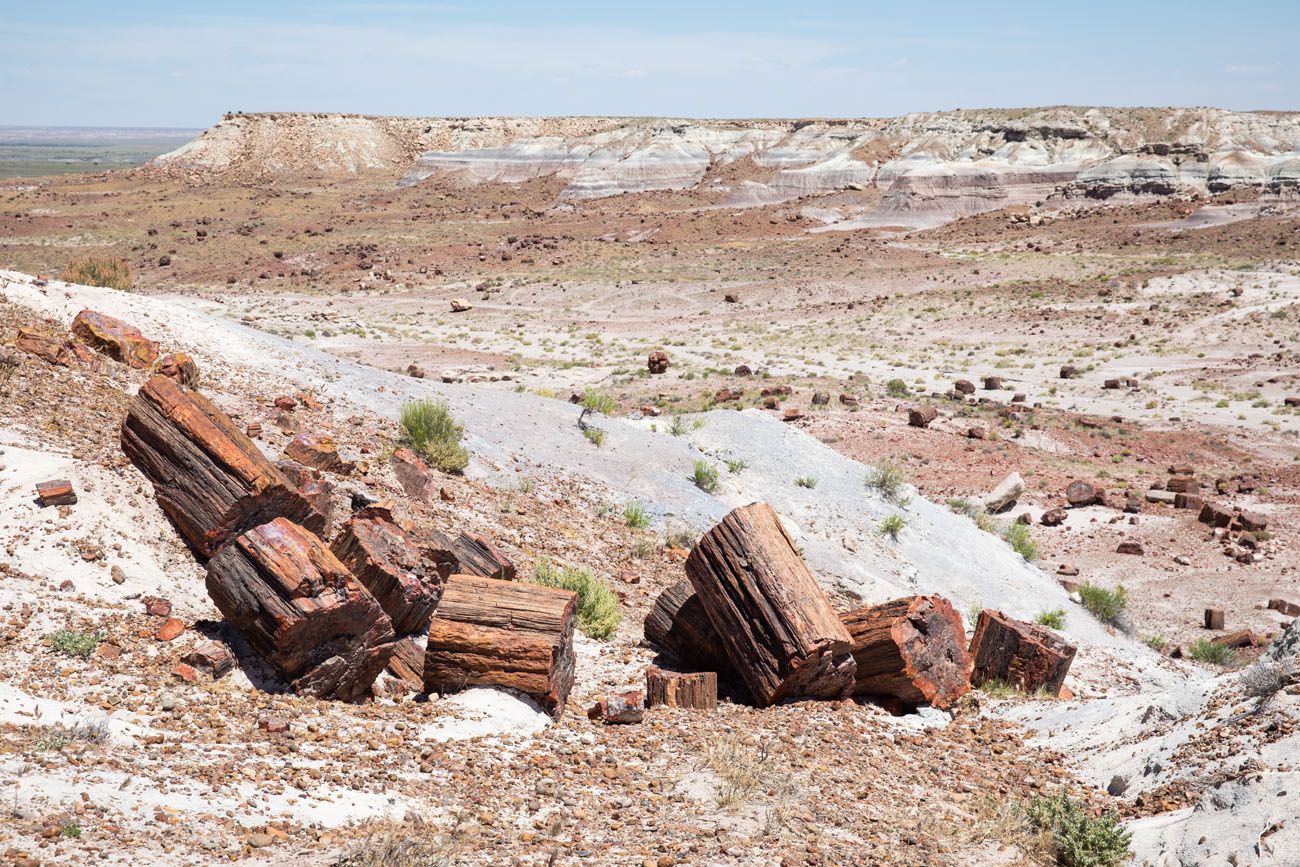 Visiting Petrified Forest National Park is like taking a step back in time. This park gets its name for the petrified logs that are hundreds of millions of years old, to a time when this land was once lush and fertile. But you also get to explore the colorful hills of the painted desert and hike some very unique trails.
If you have plans to visit Arizona, all you need is one day to visit Petrified Forest. Hopefully, you be as enthralled with this place as we were.
Saguaro National Park
Saguaro National Park is named for the Saguaro cactus, which grows only in the Sonoran Desert. This is an easy park to visit, with scenic drives and short walks among the towering cacti.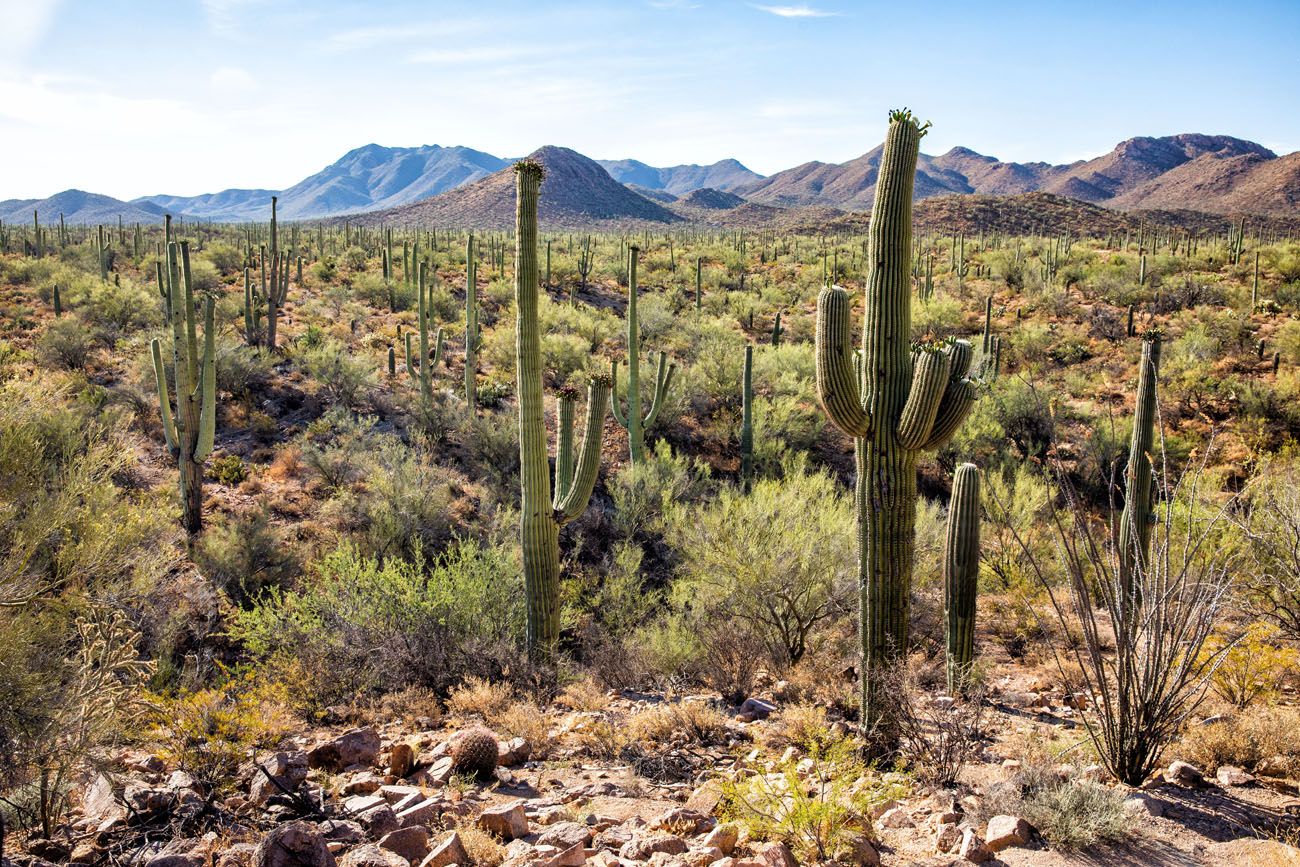 The park is divided into two sections, an eastern district and a western district, with the city of Tucson running down the middle.
We split our visit over two days, with a stay at the wonderful JW Marriott Tucson Starr Pass Resort and Spa. We got upgraded to the Presidential Suite for our 20th anniversary (they knew nothing about our travel blog since we book and pay for all of our travels) and it was an awesome surprise!
Hiking in Sedona
We have driven through Sedona several times in our life but have never stopped to hike here, until now. Over the course of 24 hours, we hiked two trails…the amazing Devils Bridge trail (a short, easy trail with stunning mountain views and the chance to stand on a narrow bridge of sandstone rock) and the challenging Bear Mountain trail.
Sedona is filled with great day hikes. In June, it can be sweltering, but if you are looking for a great spring or fall hiking destination, put Sedona on your list.
Our Arizona Itinerary
Day 1: Arrive in Phoenix, drive to the Petrified Forest
Day 2: Visit Petrified Forest National Park, drive to the south rim of the Grand Canyon in the evening
Day 3: Shuttle to the north rim of the Grand Canyon
Day 4: Hike the Grand Canyon rim-to-rim, sleep on the south rim
Day 5: Drive to Sedona, hike Devils Bridge
Day 6: Hike Bear Mountain, drive to Tucson, visit Saguaro East
Day 7: Visit Saguaro West, drive to Phoenix
Day 8: Fly home
June & July: Summer in Europe
Once again, we took advantage of Tyler and Kara's break from school (and Tim's ability to be able to work remotely) and headed back to Europe for part of the summer. The majority of our time was spent in Switzerland and Iceland, but we couldn't resist a quick day trip into Italy from Lugano.
Bellagio & Lake Como
We spent one wonderful, hot day at Lake Como. It was the end of the crazy European heat wave and temperatures got up to 94°F (34°C). Good thing we were acclimated to the heat after our visit to Arizona in June!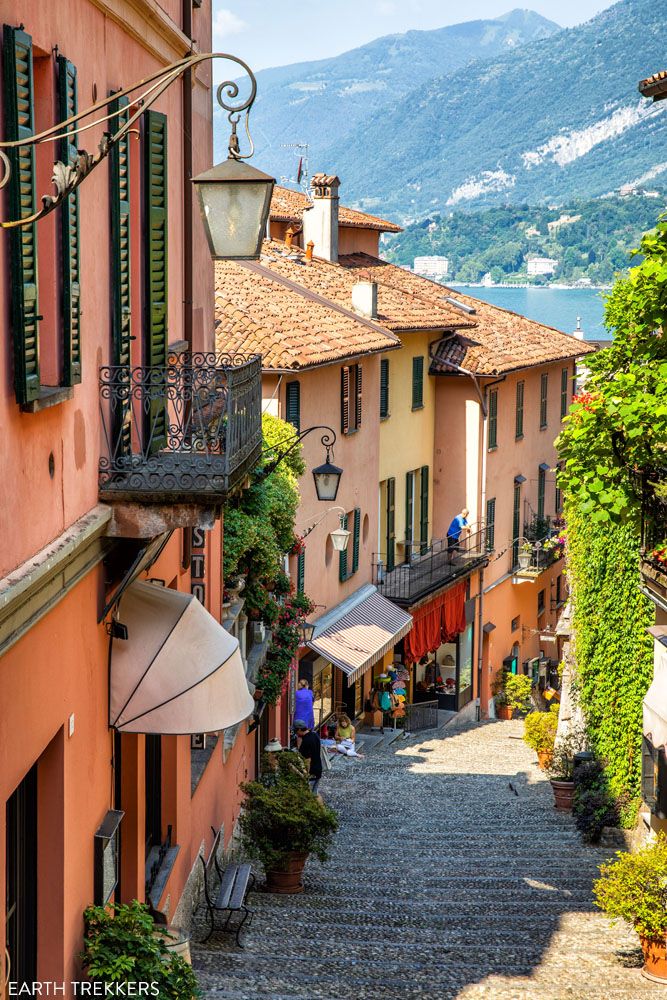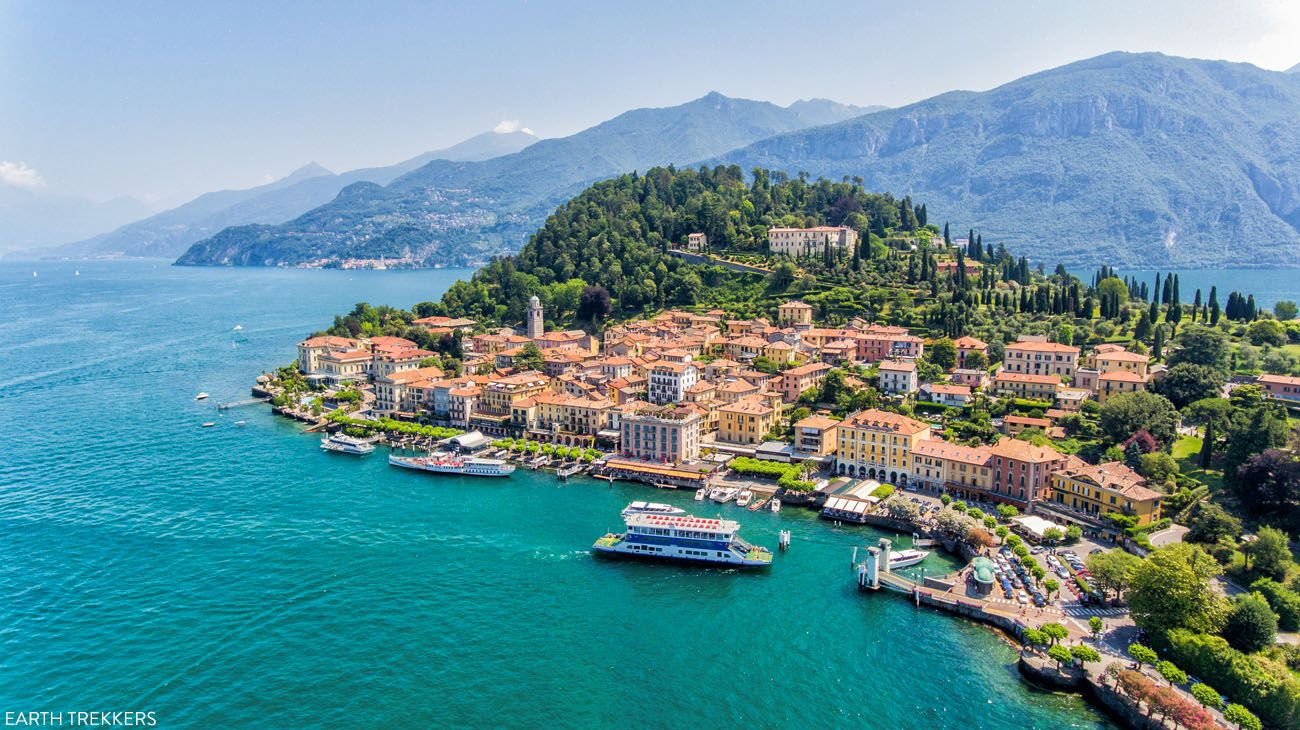 Bellagio (drone photo)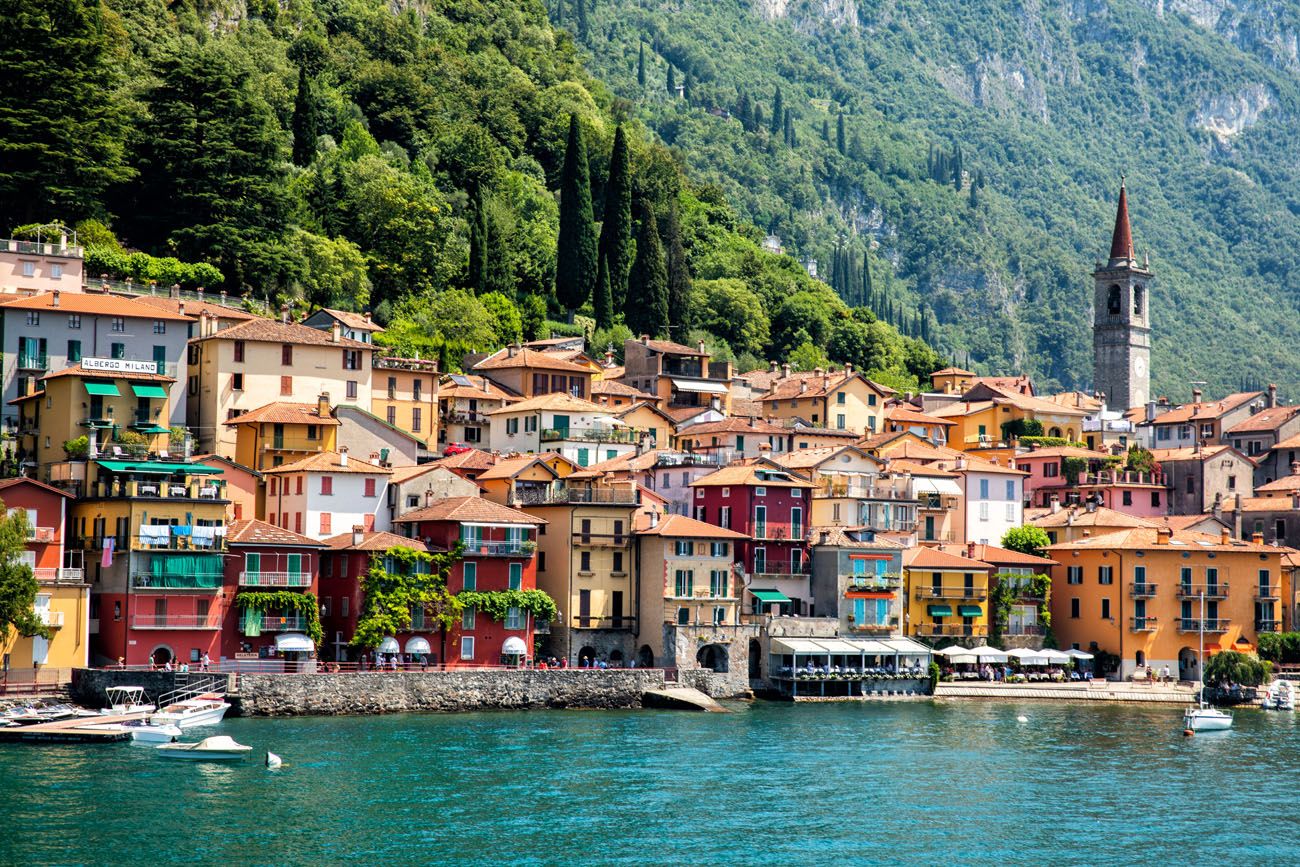 Ravenna
How You Can Do This
One day is all you need to visit the "golden triangle" of Bellagio, Varenna and Menaggio. From Milan, Italy and Lugano, Switzerland, it is very easy to day trip to this part of Lake Como. With more time, plan on spending the night in Bellagio, so you can experience the quiet streets once the day trippers leave.
Switzerland
We spent almost three weeks in Switzerland. Three action packed weeks filled with hiking, cable car rides, trains, fondue, alpine views, expensive meals, and visits to charming mountain villages and bustling cities.
We started with several days in Lugano, using this as a home base to explore southern Switzerland.
Gandria
Cappella Santa Maria degli Angeli on Monte Tamaro
After one day in Zurich, we journeyed into the Bernese Oberland, the highlight of our visit to Switzerland. This area is so quintessentially Swiss, an alpine wonderland with Swiss chalets, rustic farms, alpine meadows, cable cars, and mountain villages.
We stayed in Mürren, a mountain town that literally clings to the side of a cliff. Every morning and night, we were treated to jaw-dropping views of Eiger, Mönch and Jungfrau.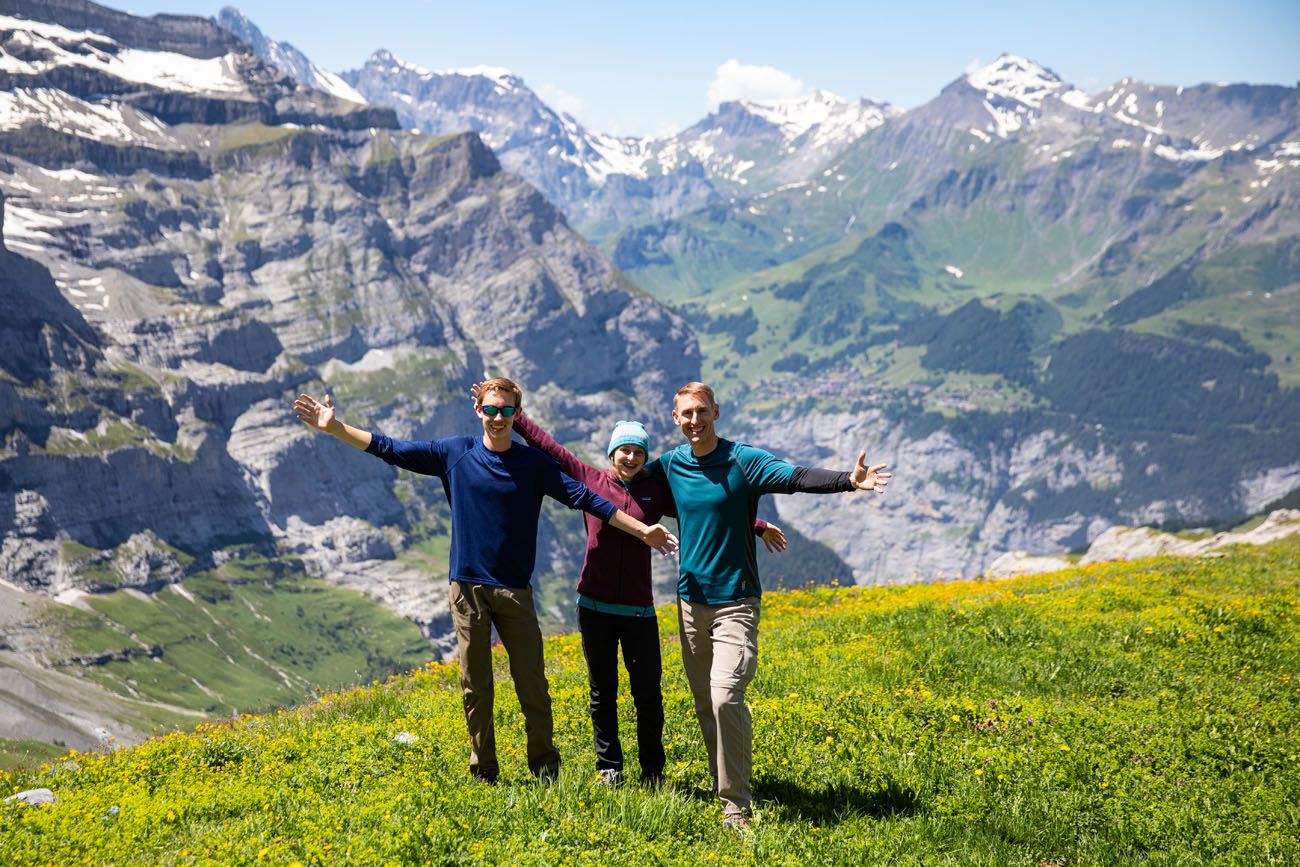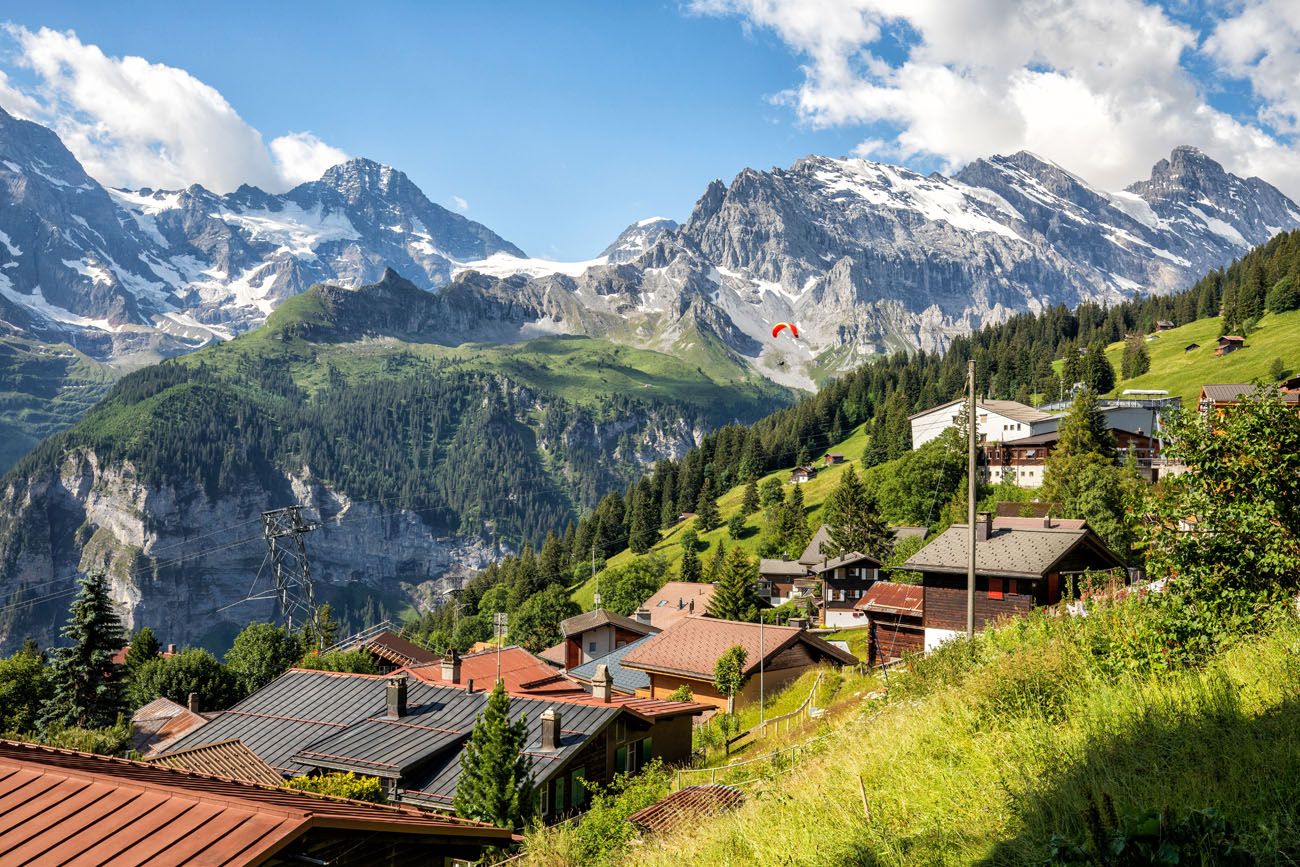 Mürren
Mürren via ferrata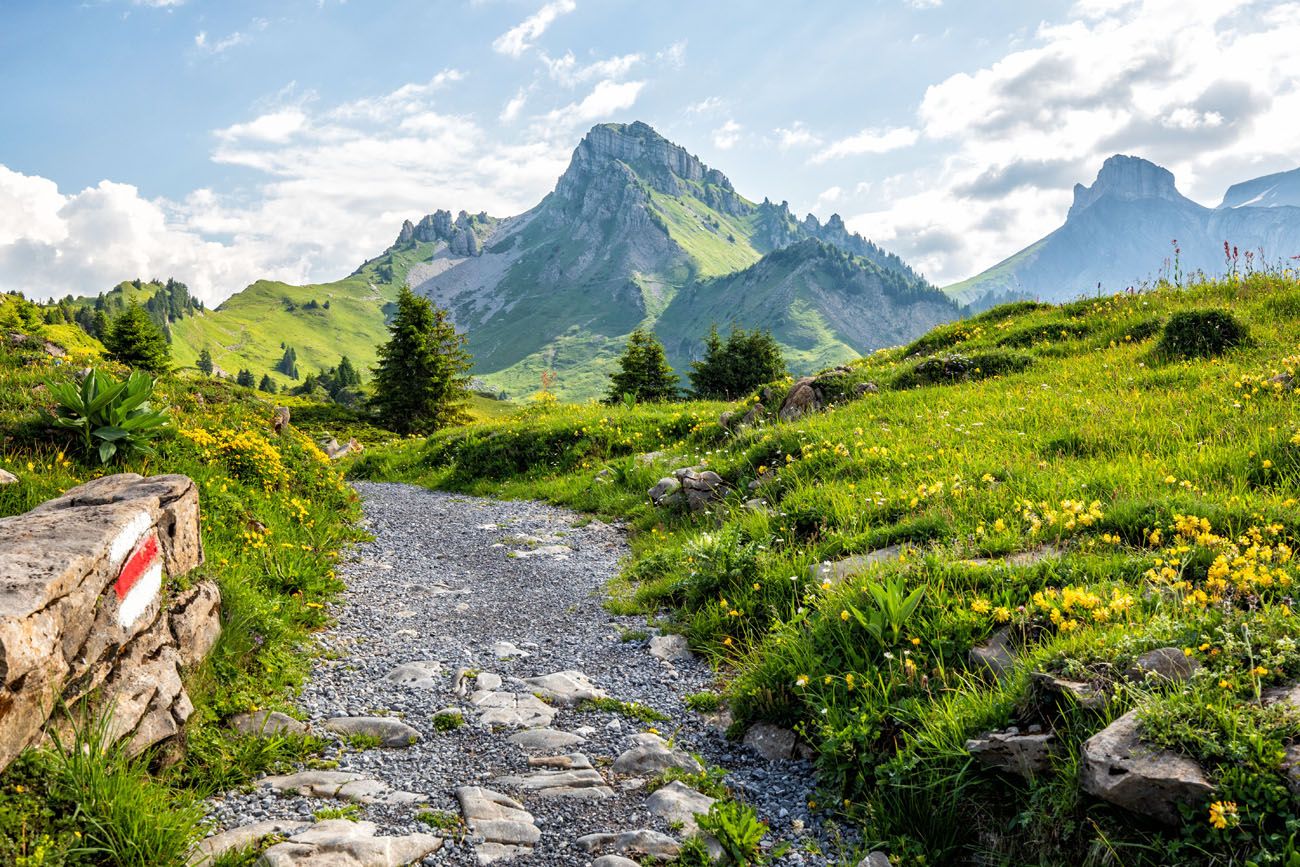 Hiking Schynige Platte to Faulhorn to First
Hiking the Eiger Trail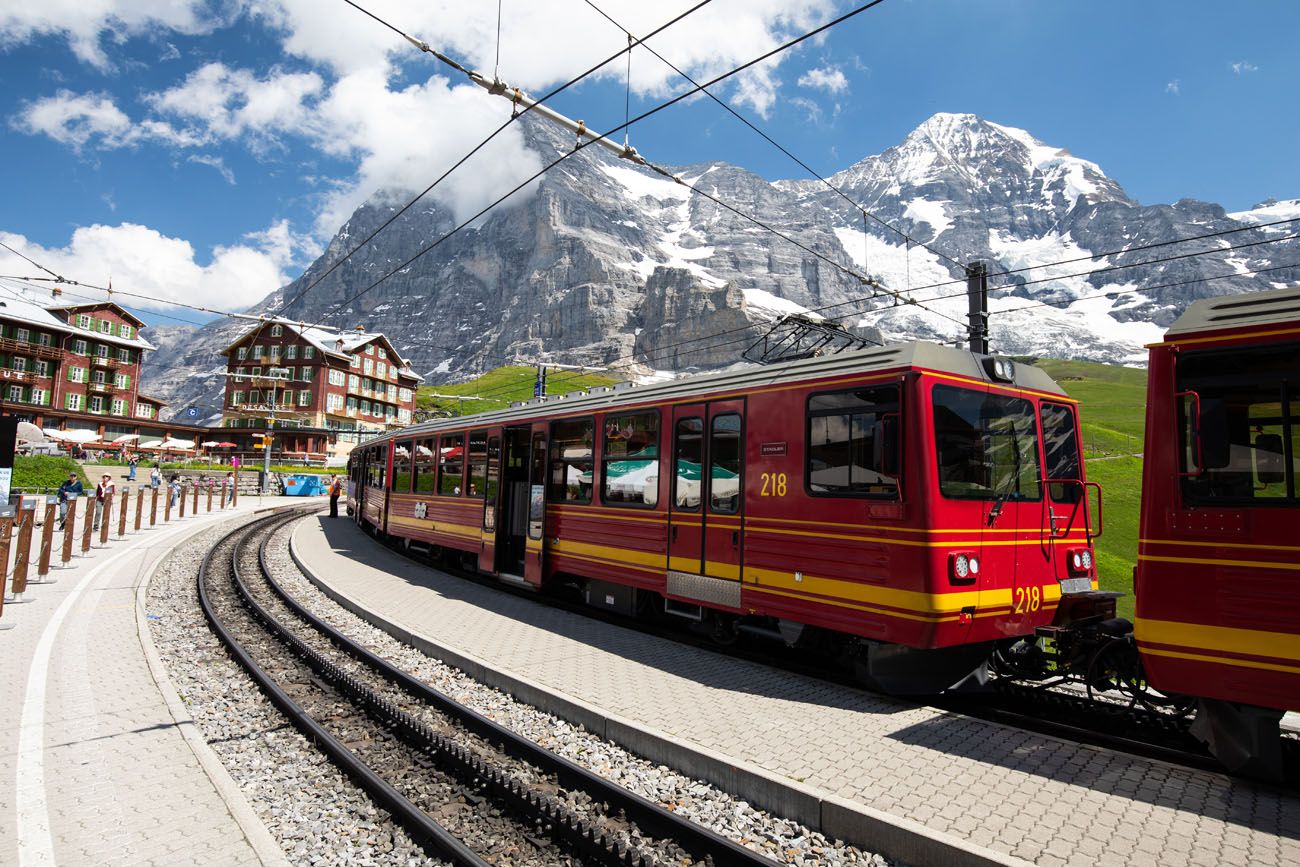 Train to Jungfraujoch
After the Bernese Oberland, we spent two wonderful days in Zermatt. Wow! The views of the Matterhorn are incredible and our visit here beat all of our expectations. If you are planning a visit to Zermatt, don't miss Gornergrat and the awesome hike to Riffelberg. It's one of our favorite hikes in Switzerland (and it's soooo easy!!).
We wrapped up our visit to Switzerland with a long stay in Lausanne. This great city also makes a handy home base for exploring the French side of Switzerland. Hiking around the Gastlosen and visiting Gruyere were the highlights for us.
Lausanne
Day trip to Chateau Chillon
Western Switzerland
Hiking around the Gastlosen
How You Can Do This
We don't have an itinerary published yet, but if you have 10 days in Switzerland, I recommend spending several days in Lucerne or Zurich and then putting a majority of your time into the Bernese Oberland. You will need several days to visit the highlights, and to give you some contingency time if you get bad weather. Zermatt is also a wonderful place to visit and it needs two days minimum.
Iceland
Iceland is a country that has been on our list for a long time. We kept putting it off because so much has already been written about it and it sounded very touristy. But, at the advice of many of you, we decided to add Iceland to our summer itinerary.
Thank you to everyone who wrote to us and told us that we should visit Iceland. You were right!!
On our visit to Iceland, we didn't want to just see the typical spots…the Blue Lagoon, the Golden Circle, Reykjavík, etc. If we were going to visit Iceland, we wanted it to be epic. That meant renting a 4×4, driving across the remote interior of the island, visiting out-of-the-way waterfalls and hiking past volcanoes that erupted just a few years ago, walking on the largest glacier in Europe, and hiking the unforgettable Fimmvörðuháls trail.
Iceland lived up to our very high expectations. From start to finish, this was one of our favorite travel experiences yet and we are so glad to have finally visited this amazing country.
We spent two and a half weeks in Iceland. During this time, we road-tripped along the Ring Road, visited Landmannalaugar, spent the night in Kerlingarfjöll, drove across the interior of Iceland on dirt roads, saw puffins, visited Reykjavík, relaxed in hot springs, photographed more waterfalls than we can count, and hiked some amazing trails.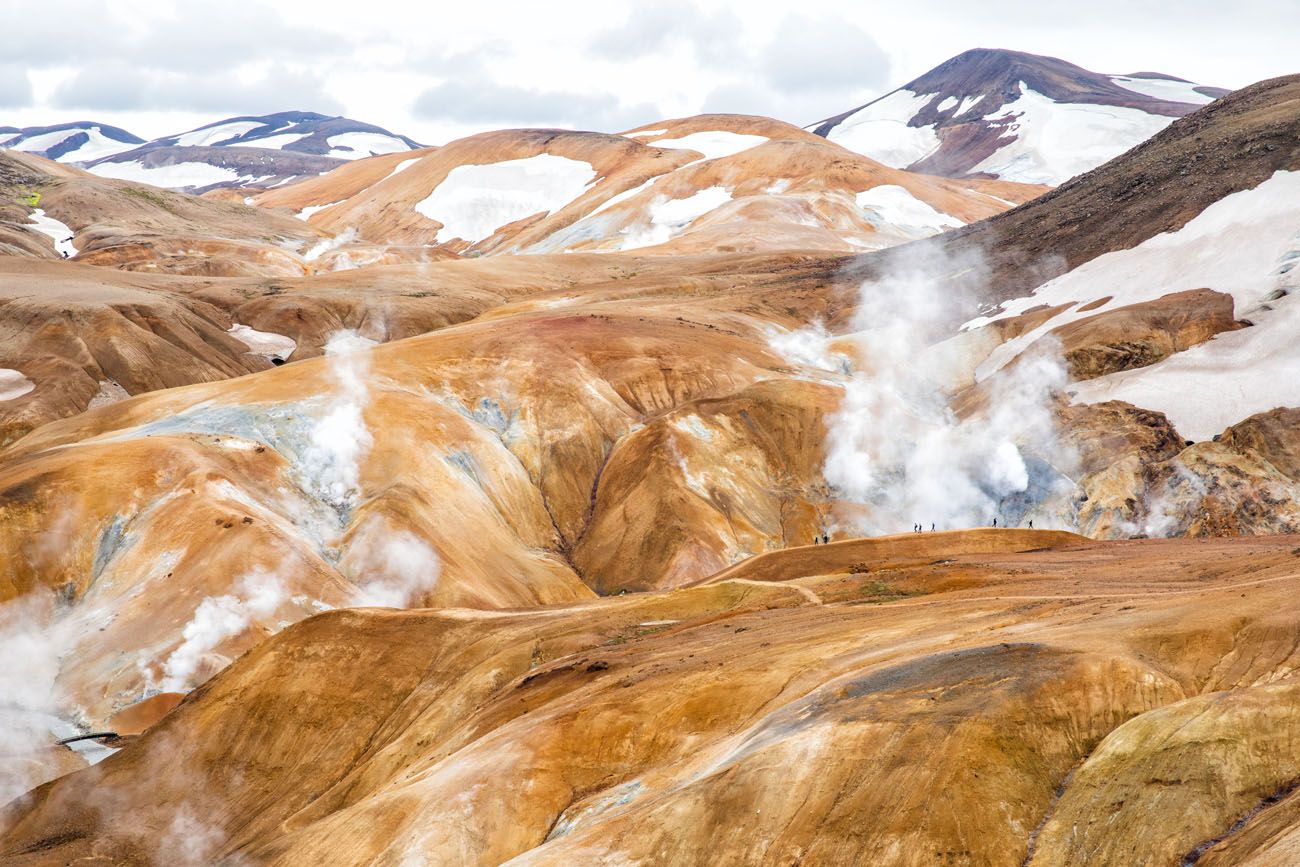 Kerlingarfjöll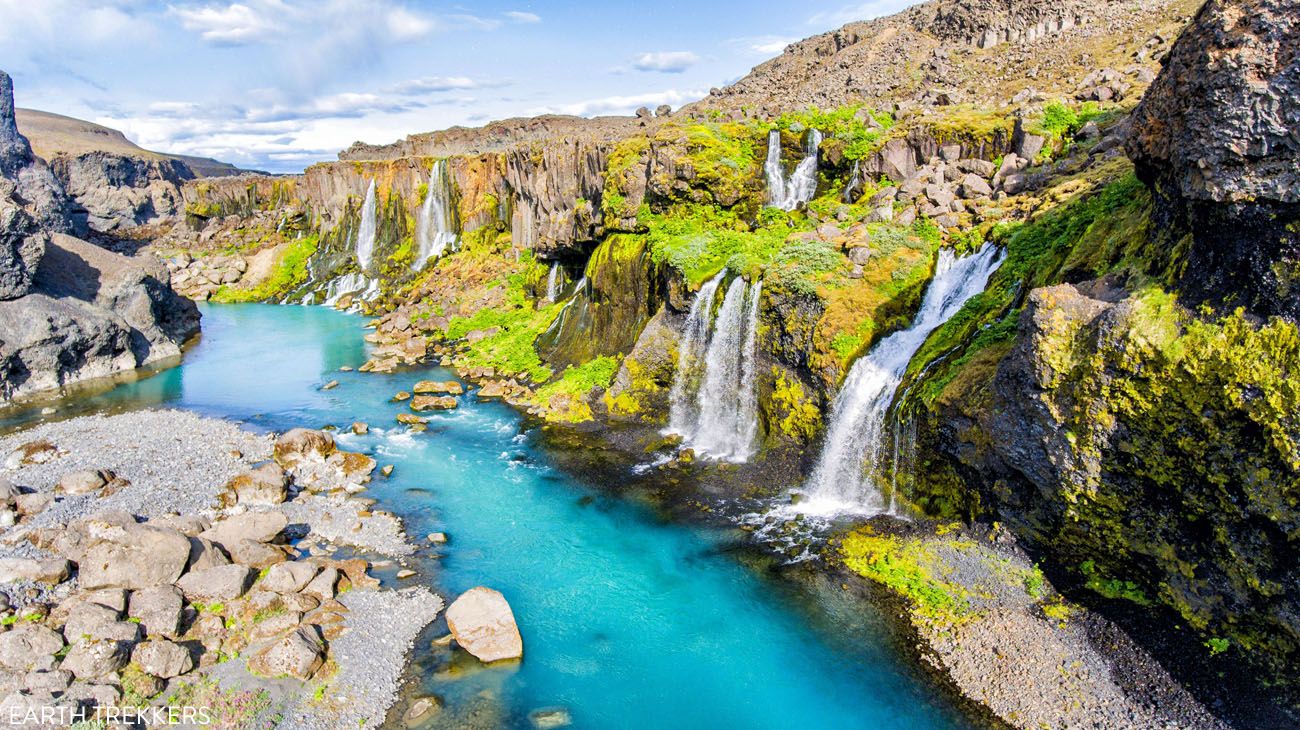 Sigöldugljufur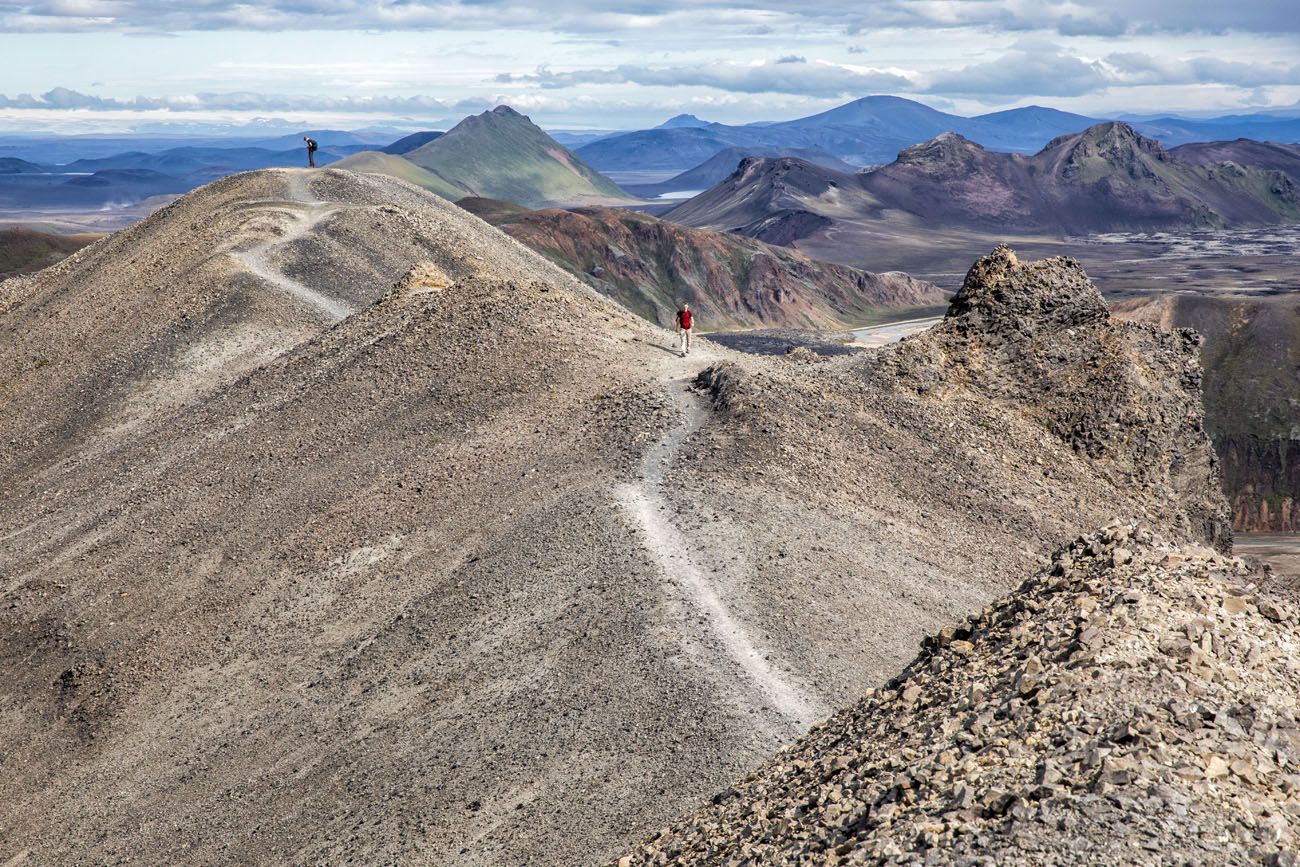 Hiking Landmannalaugar
Tim, Tyler and Kara in Landmannalaugar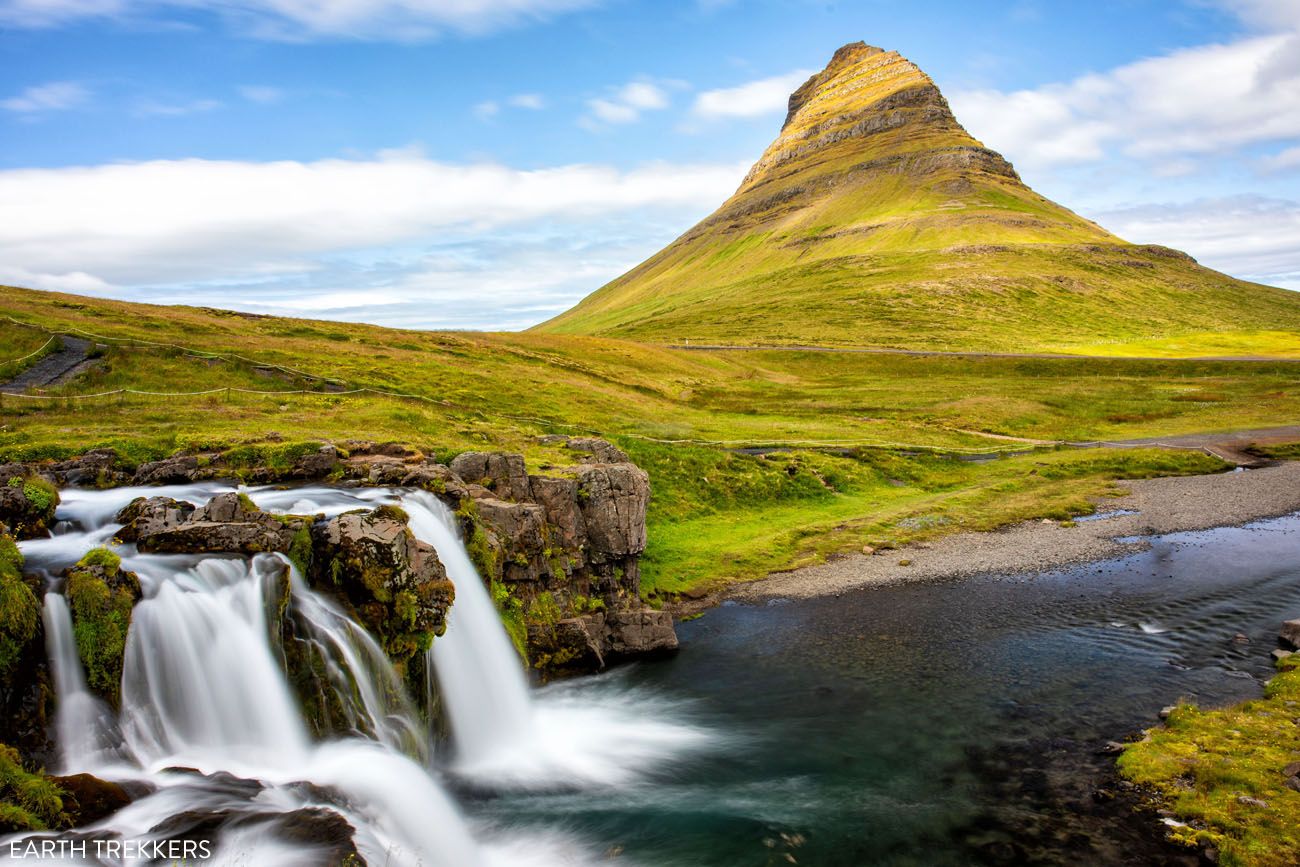 Kirkjufell
Aldeyjarfoss waterfall
Hiking on Vatnajökull Glacier
Dettifoss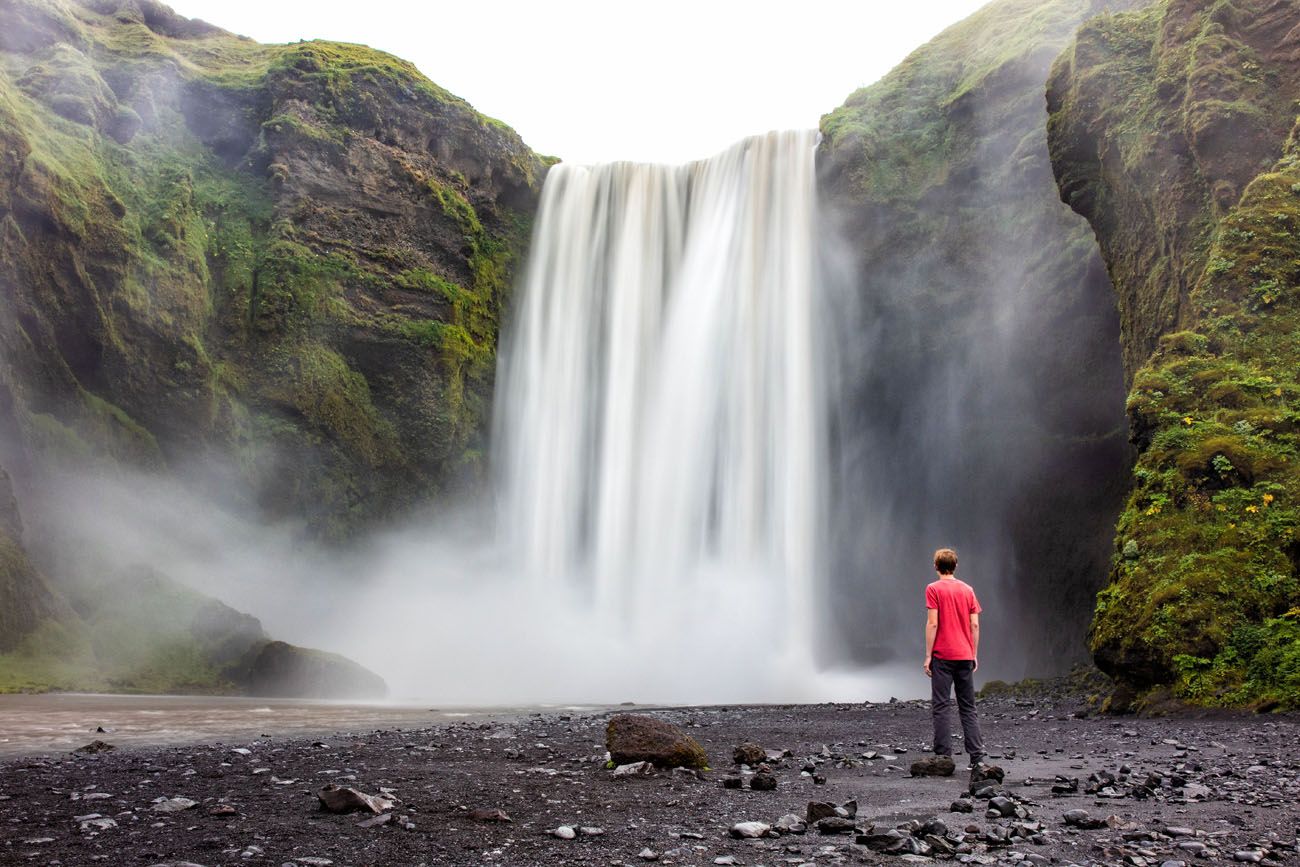 Skogafoss
I have lots of information to share with you. You can check out our Iceland Destination Page for our full list of articles or check out the list below.
How You Can Do This
Ten days allows you to experience a lot of what Iceland has to offer. With 10 days, you can plan a road trip on the Ring Road, visit Iceland's most famous and iconic destinations, or plan a 10-day trip filled with adventures. Check out our Iceland Itinerary for overviews of four different ways to spend 10 days in Iceland.
August: Grand Teton, Yellowstone, Glacier & Waterton Lakes National Parks
The four of us returned home the very end of July. Tyler went off to Cross Country camp, Tim went back to work, and Kara and I went on a "girl's trip" in August.
For 11 days, we road-tripped through Grand Teton, Yellowstone, and Glacier National Parks in the USA, with a one-day visit to Waterton Lakes National Park in Canada.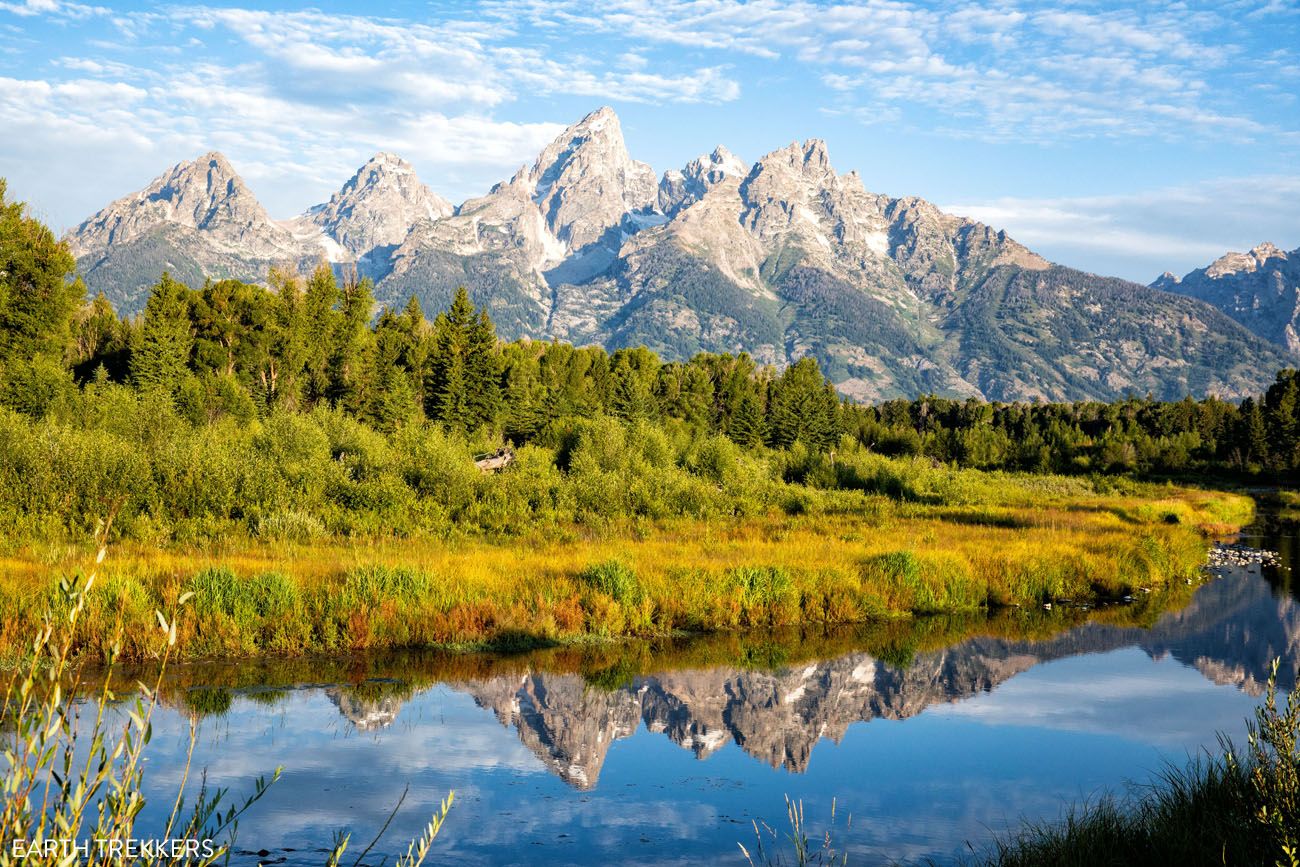 Grand Teton National Park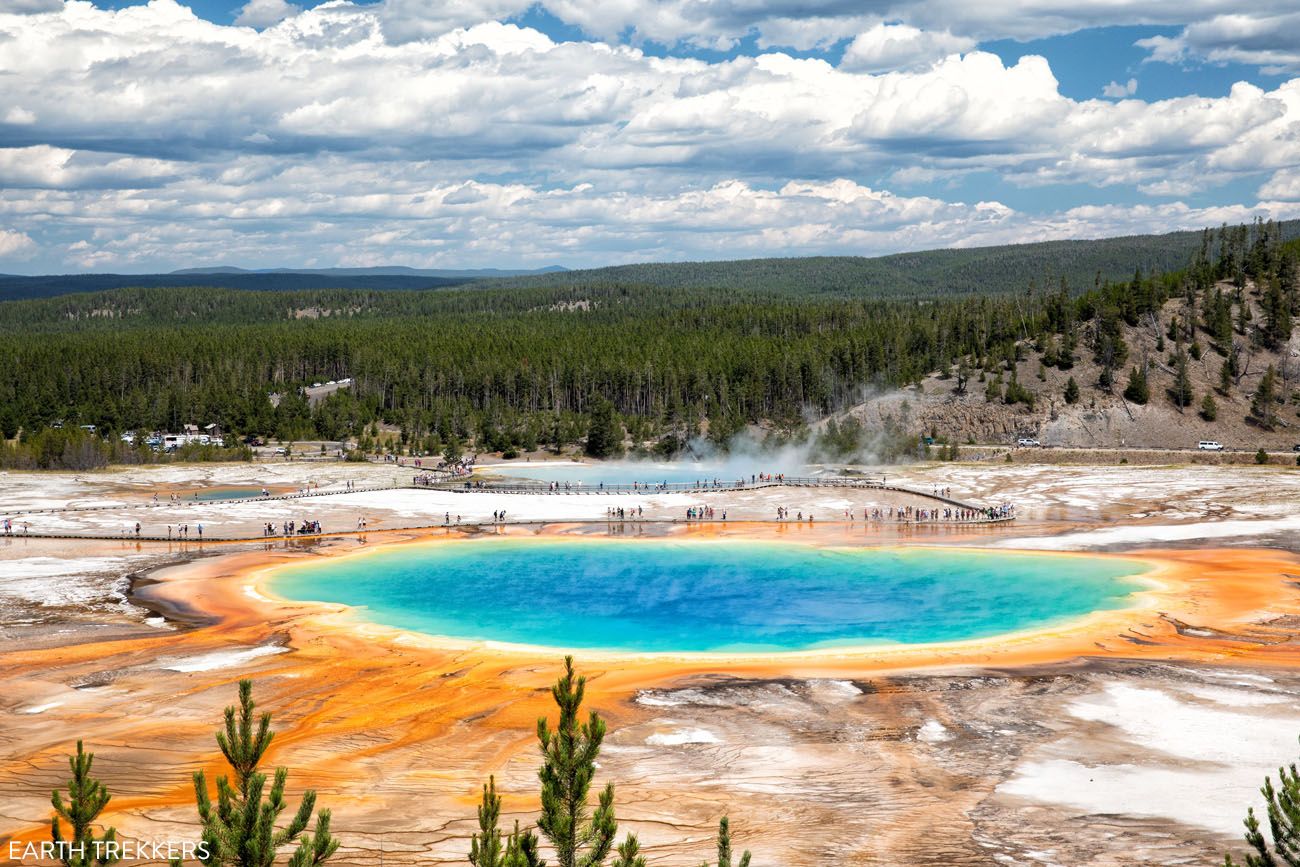 Grand Prismatic Spring in Yellowstone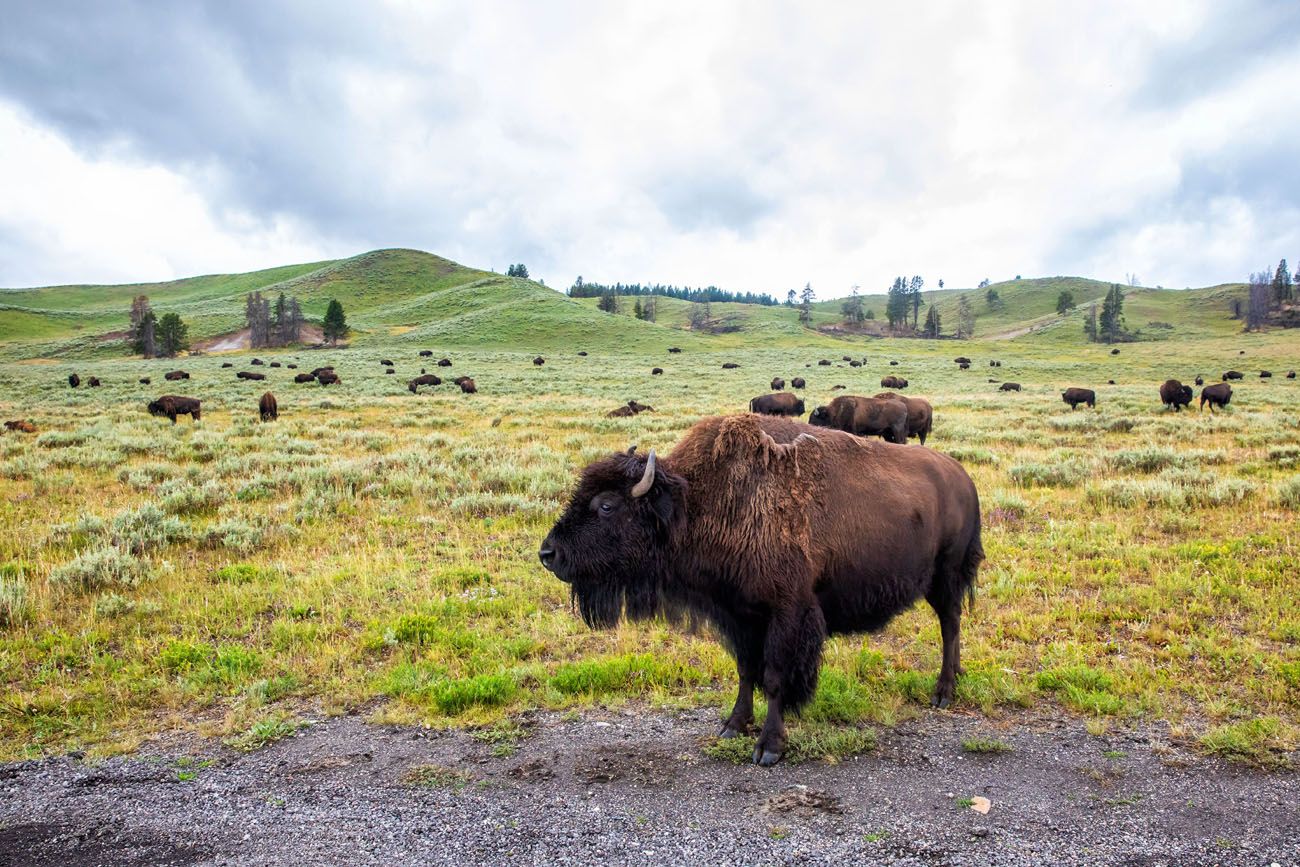 Bison in Yellowstone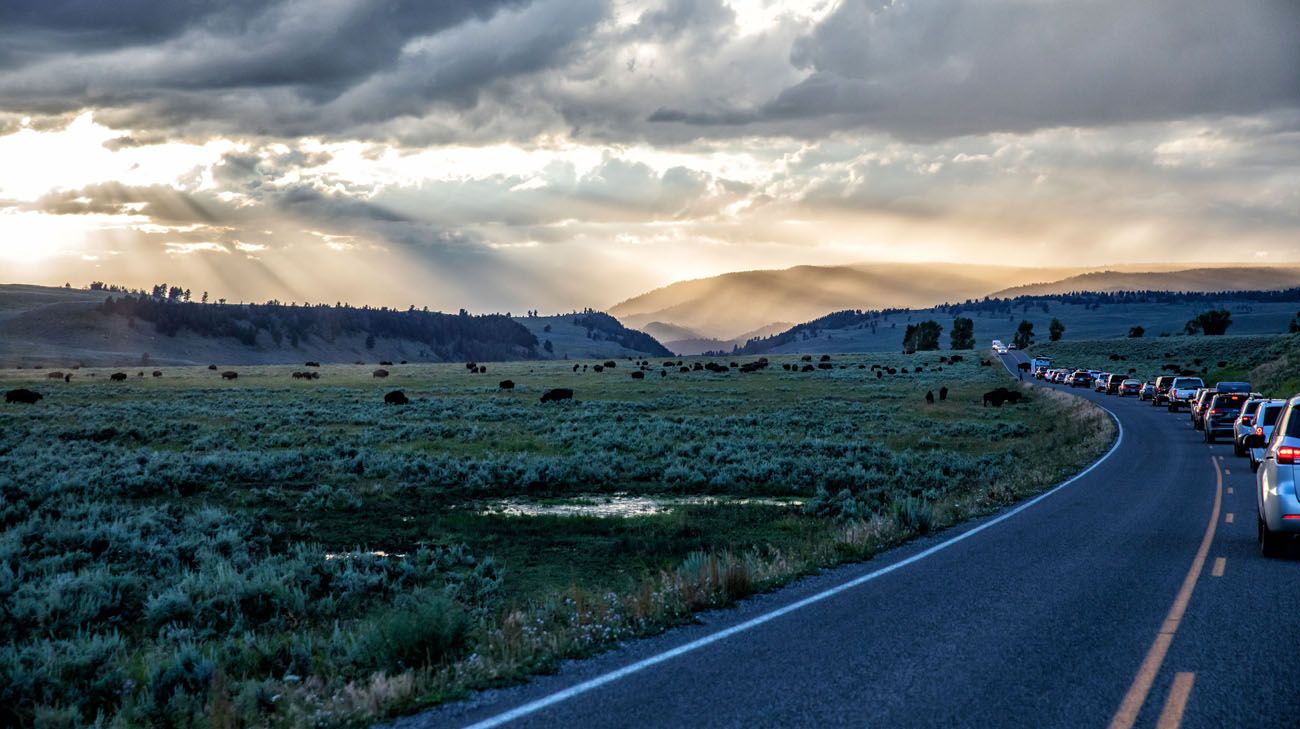 Lamar Valley, Yellowstone
Glacier National Park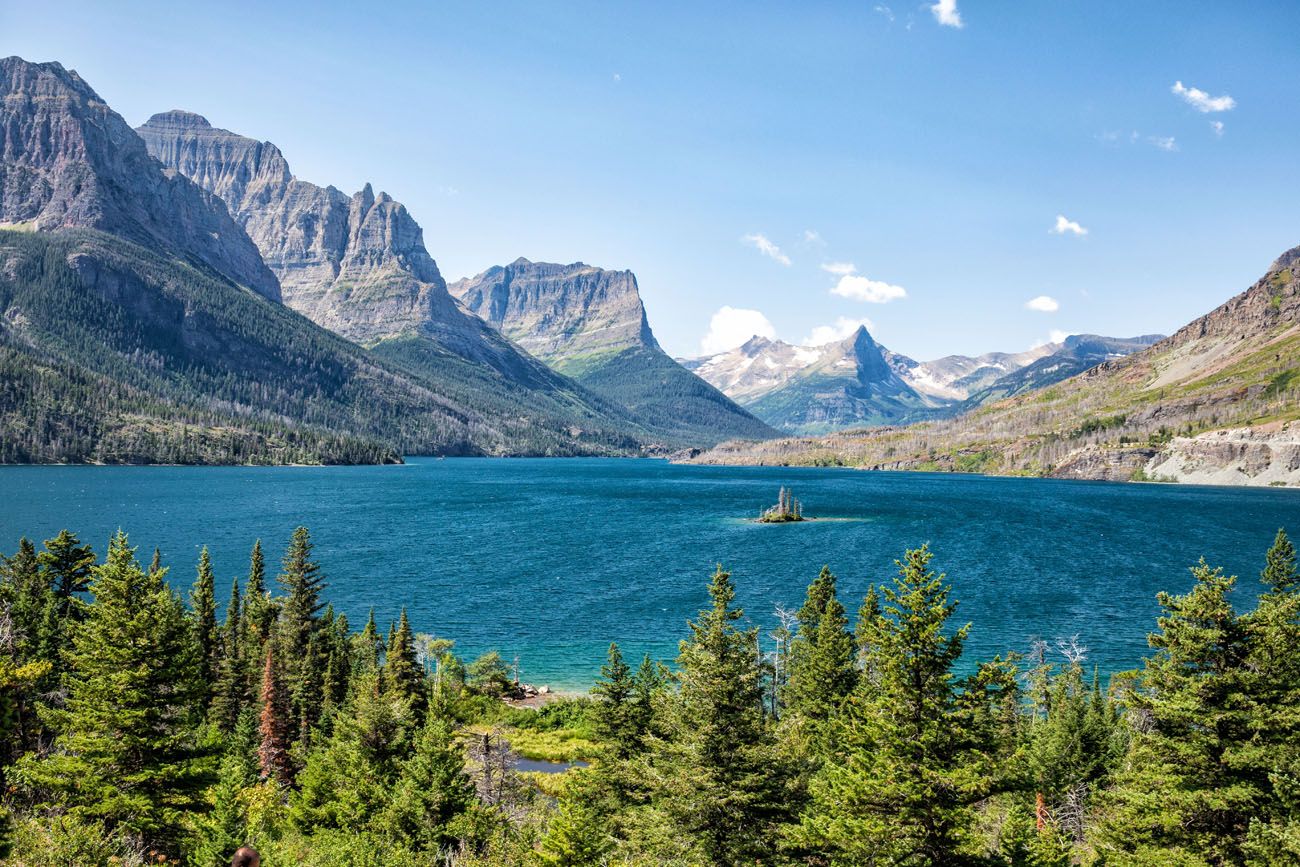 Wild Goose Island
Hiking the Highline Trail in Glacier National Park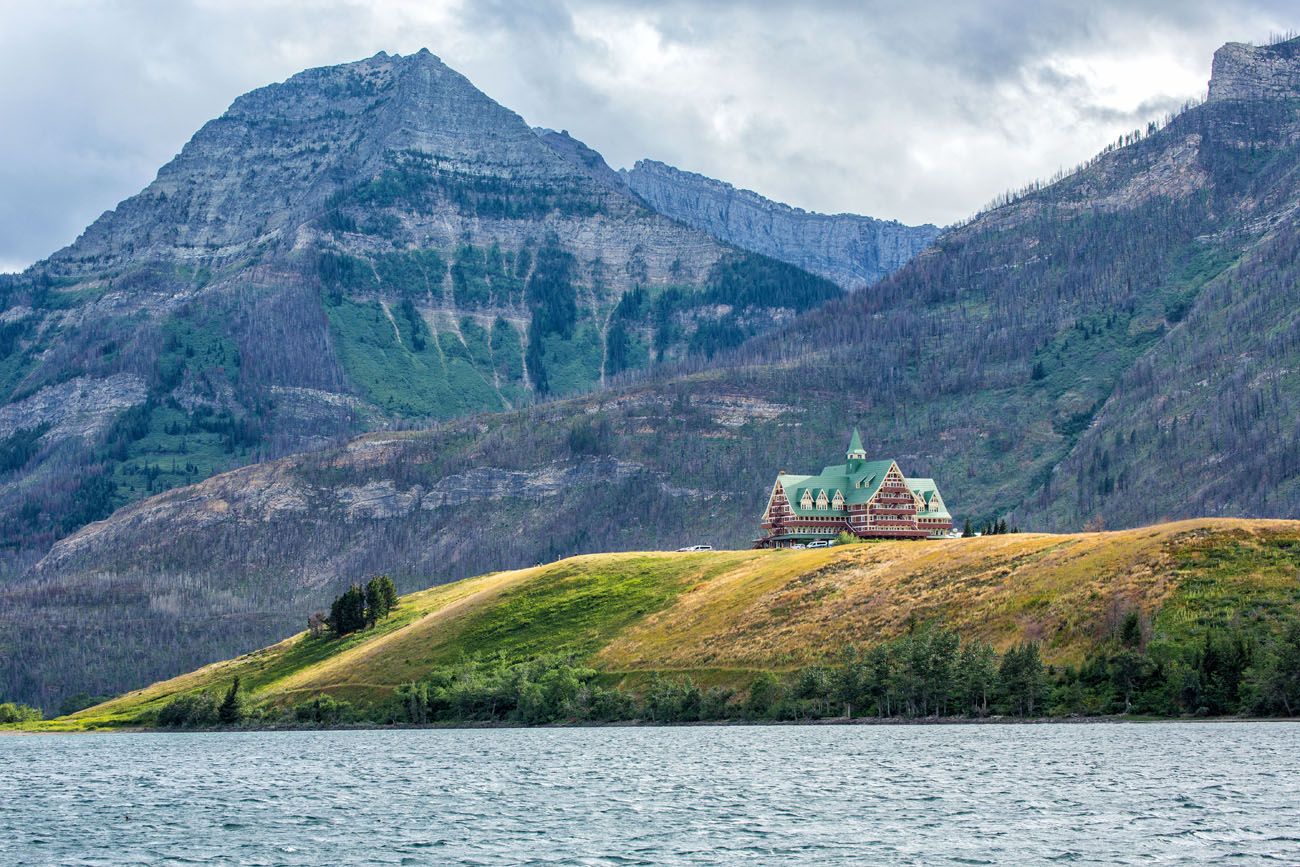 Waterton Lakes National Park
Kara and I had such a great time. I'm so fortunate to have been able to spend this quality time with my daughter. It won't be long until both she and Tyler are off to college…it's crazy how quickly time is passing by.
How You Can Do This
With ten days, you can plan a road trip through Grand Teton, Yellowstone, and Glacier National Parks. The best time to do this is in the summer months, when the roads are open in the parks (in all three parks, the roads can close in October or November, depending on weather conditions). For more information, check out our 10-day itinerary.
October: Acadia National Park
Our timing could not have been better for our trip to Acadia National Park. The fall colors were spectacular.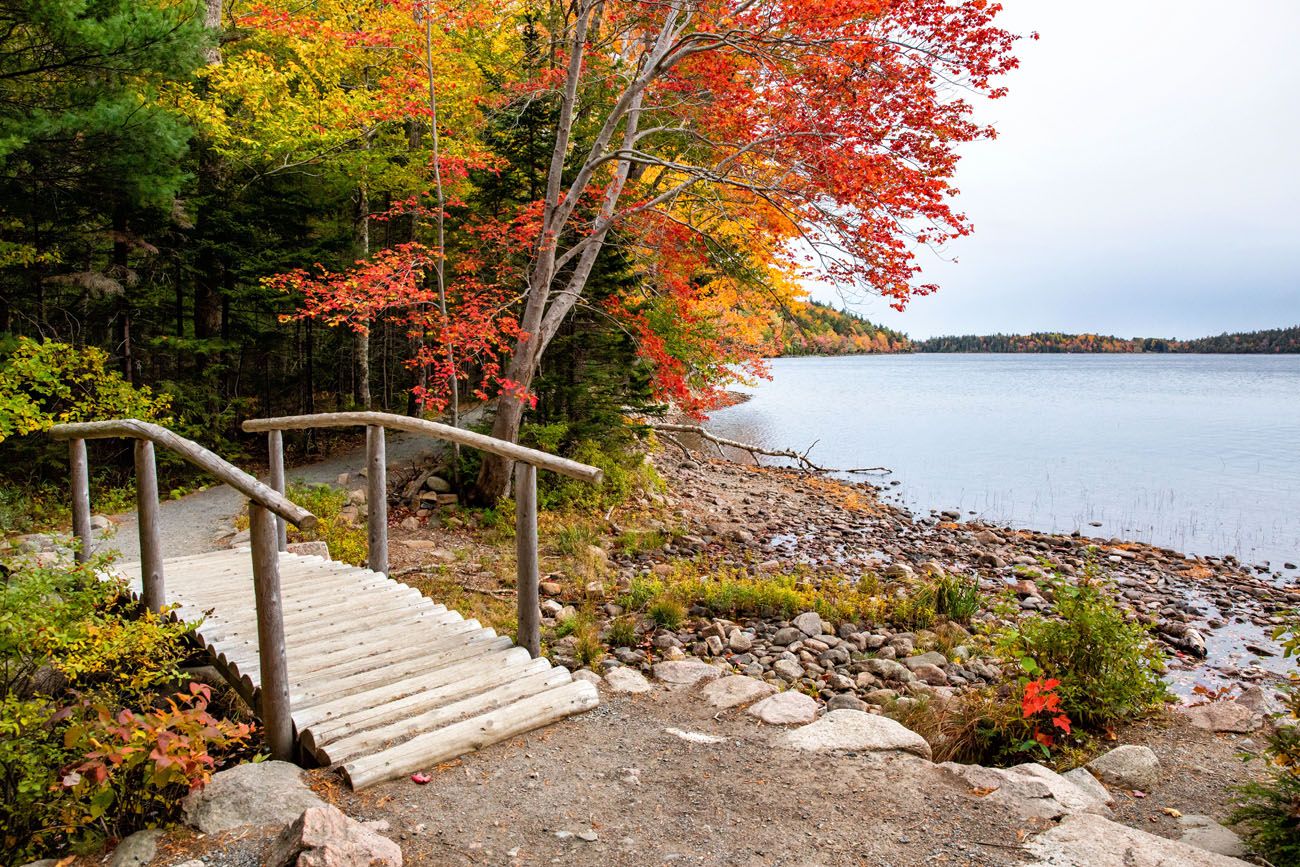 One of the things that makes Acadia so unique, and so exciting, is the large number of trails with ladders and metal rungs. Similar to a via ferrata, you can hike along narrow ledges and climb up sheer rock faces with the aid of these metal rungs.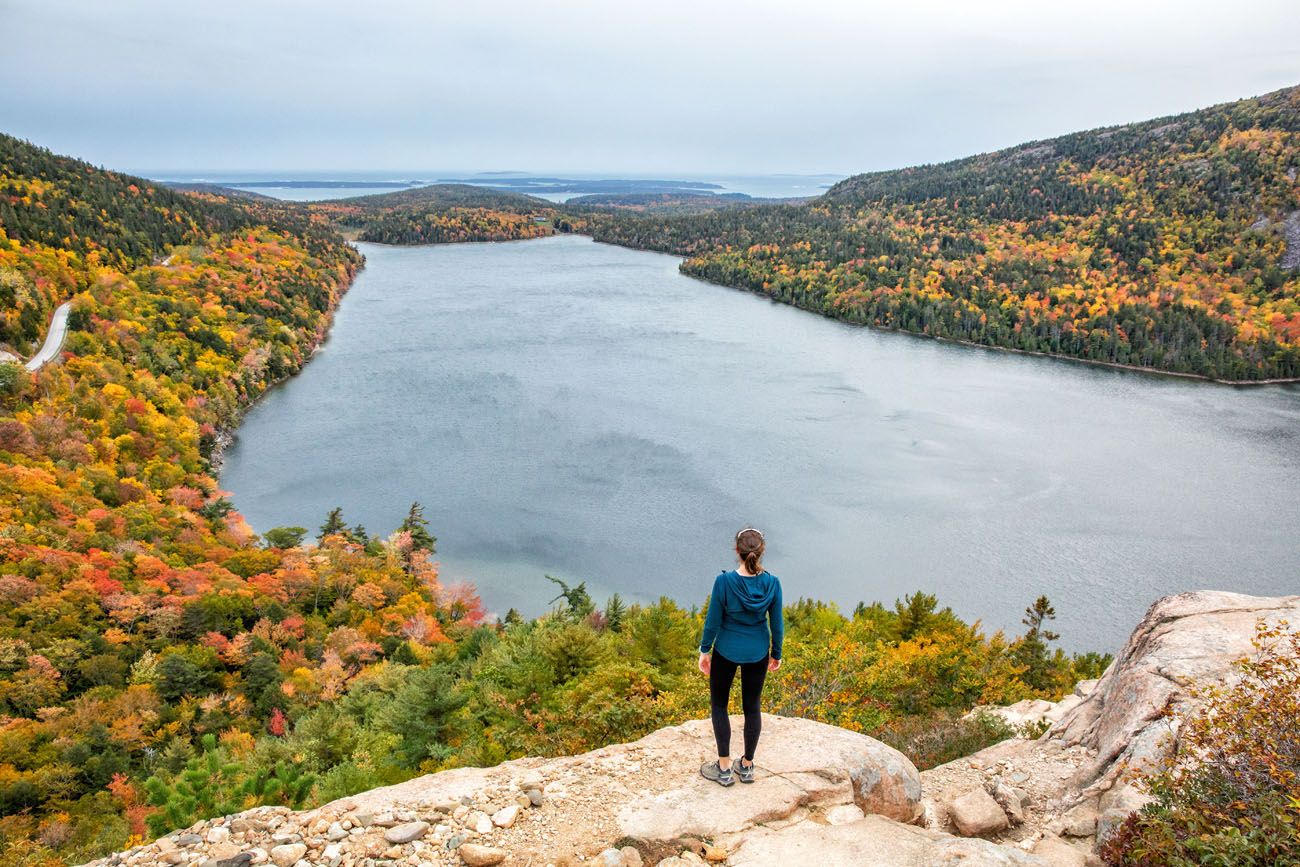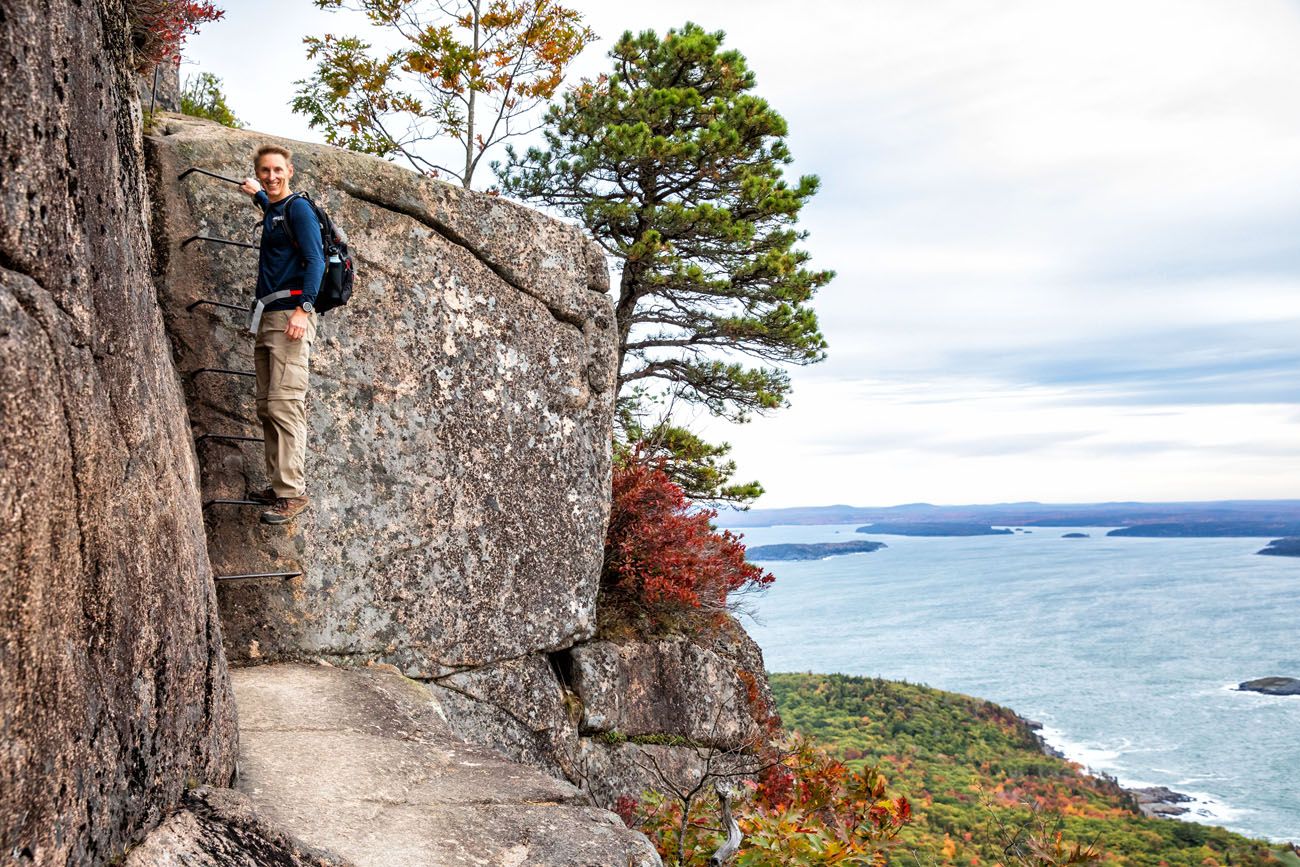 If defying gravity on a cliff trail is not for you, keep your feet on solid ground and hike to the summit of a mountain or stroll along the coast. Or, go on scenic drives, enjoy the view from Cadillac Mountain, explore the lovely town of Bar Harbor, and eat all of the lobster. Yum!!
How You Can Do This
A long weekend is all you need to explore Acadia National Park and Bar Harbor. If you want to see Acadia with peak fall colors, your best bet is early to mid-October.
November: Kentucky Bourbon Trail
This was our second visit to the Kentucky Bourbon Trail.
Tim and I visited the Kentucky Bourbon Trail for the first time in 2016. We toured all nine distilleries, including Louisville and a handful of sights in Kentucky.
Since our visit in 2016, eight more distilleries were added, so, purely in the name of research, we planned a return visit to tour these new distilleries. 🙂
It's just as fun the second time around, and maybe even better, since we have acquired a taste for bourbon. Plus, the distilleries are getting more creative with their tours, offering mixology classes and food pairings to bourbon tastings.
How You Can Do This
Now, there are a total of seventeen distilleries on the Kentucky Bourbon Trail. If you want to see all of them, you will need a lot more time than just a long weekend.
If you only have a weekend, I recommend splitting your time between bourbon distilleries and sights in and around Louisville. Check out our Kentucky Bourbon Trail itinerary for ideas on how to do this.
December: Egypt
Our year ended with a visit to Egypt and it was a fantastic experience. On this trip, there were six of us, since my mom, Kathy, and Tim's mom, Valerie, are joining us.
For two weeks we toured Egypt from top to bottom, with visits to Cairo, Giza, Saqqara, Luxor, Abydos and Dendera, Aswan, and Abu Simbel. We have ridden camels in front of the pyramids, marveled at the detailed artwork in the Valley of the Kings, learned the basics on reading hieroglyphics, sailed by felucca on the Nile River, visited more temples and tombs than we can count, tried new foods, and made new friends.
Here are a few highlights from Egypt.
At the pyramids of Giza.
Inside the tomb of Queen Nefertari in the Valley of the Queens.
Inside the tomb of King Ramses V and VI in the Valley of the Kings.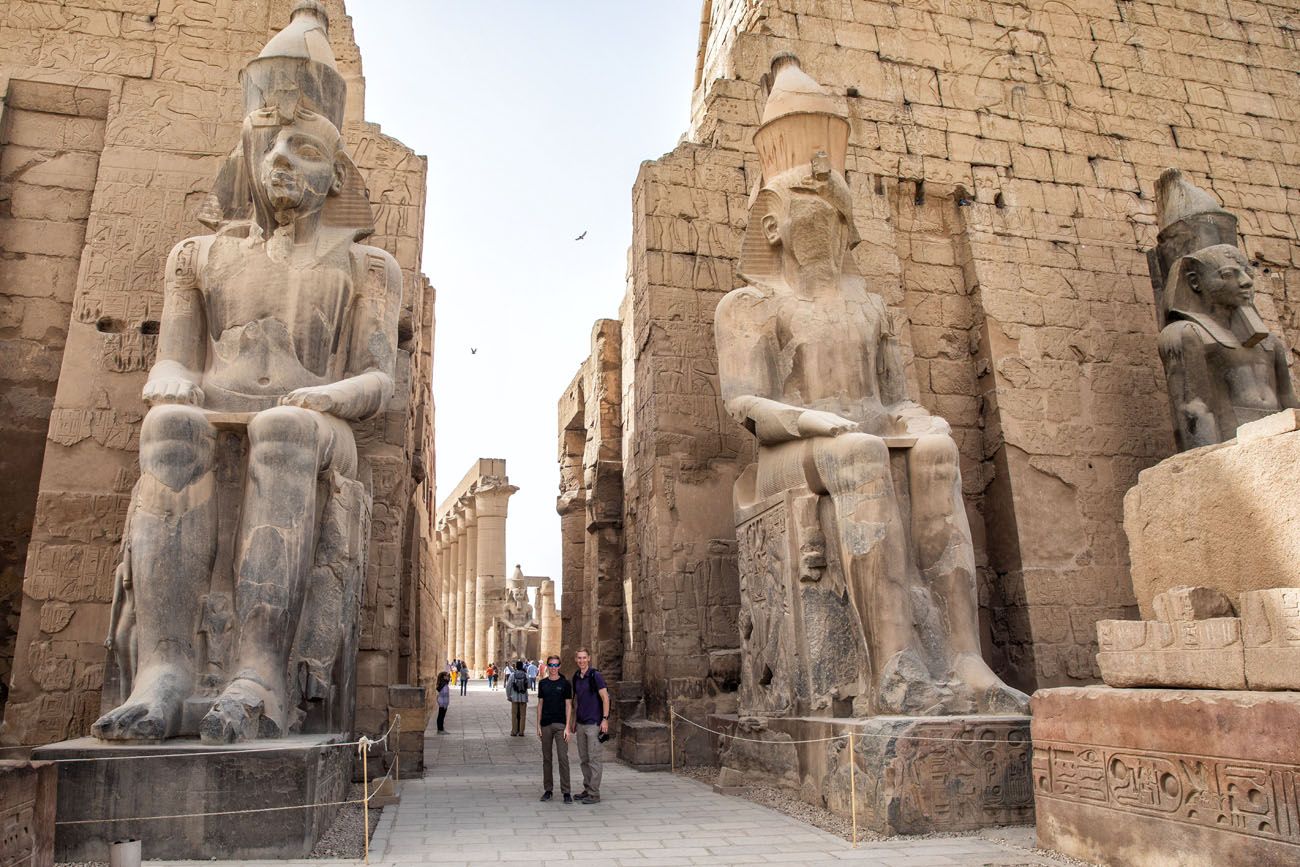 Tim and Tyler at Karnak Temple.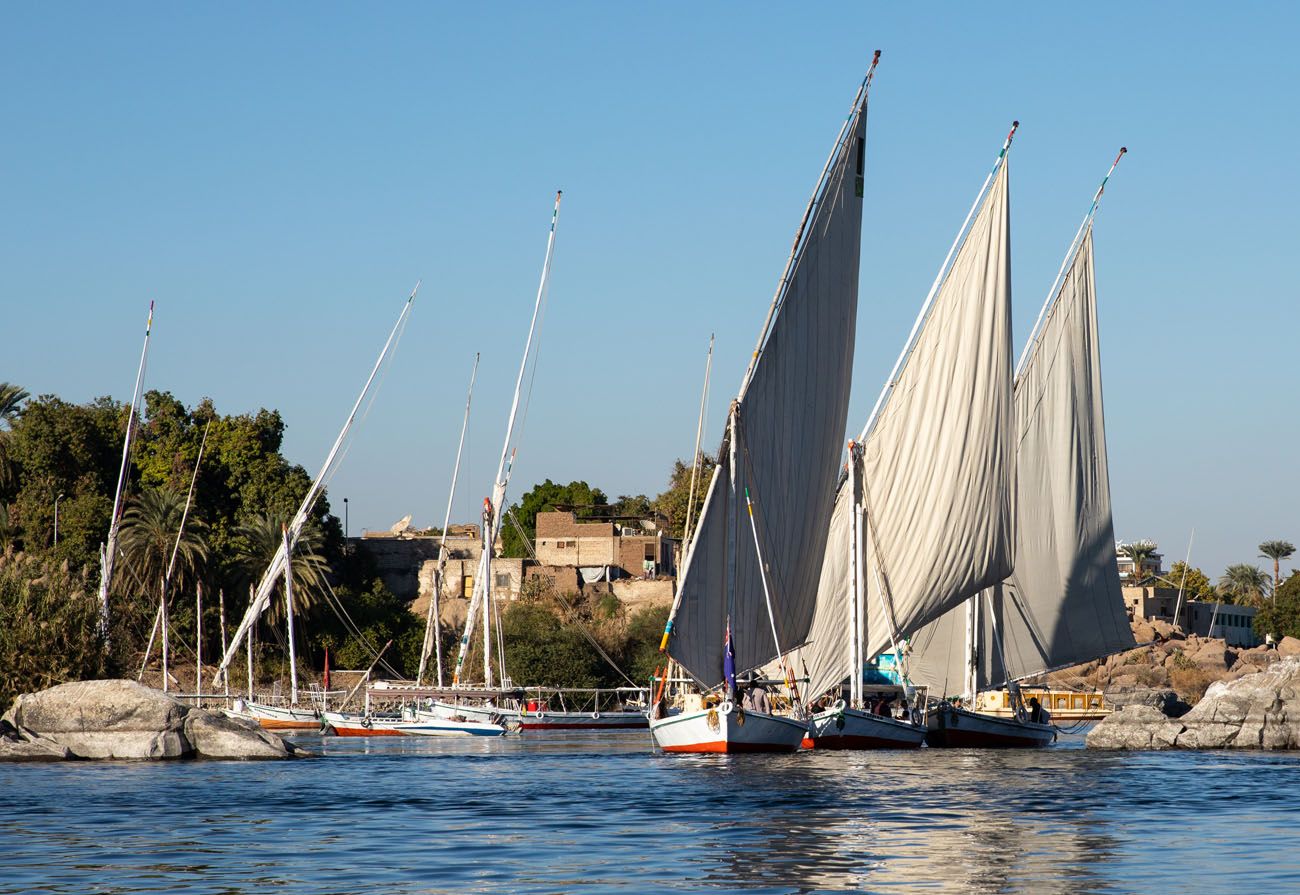 Feluccas on the Nile River in Aswan.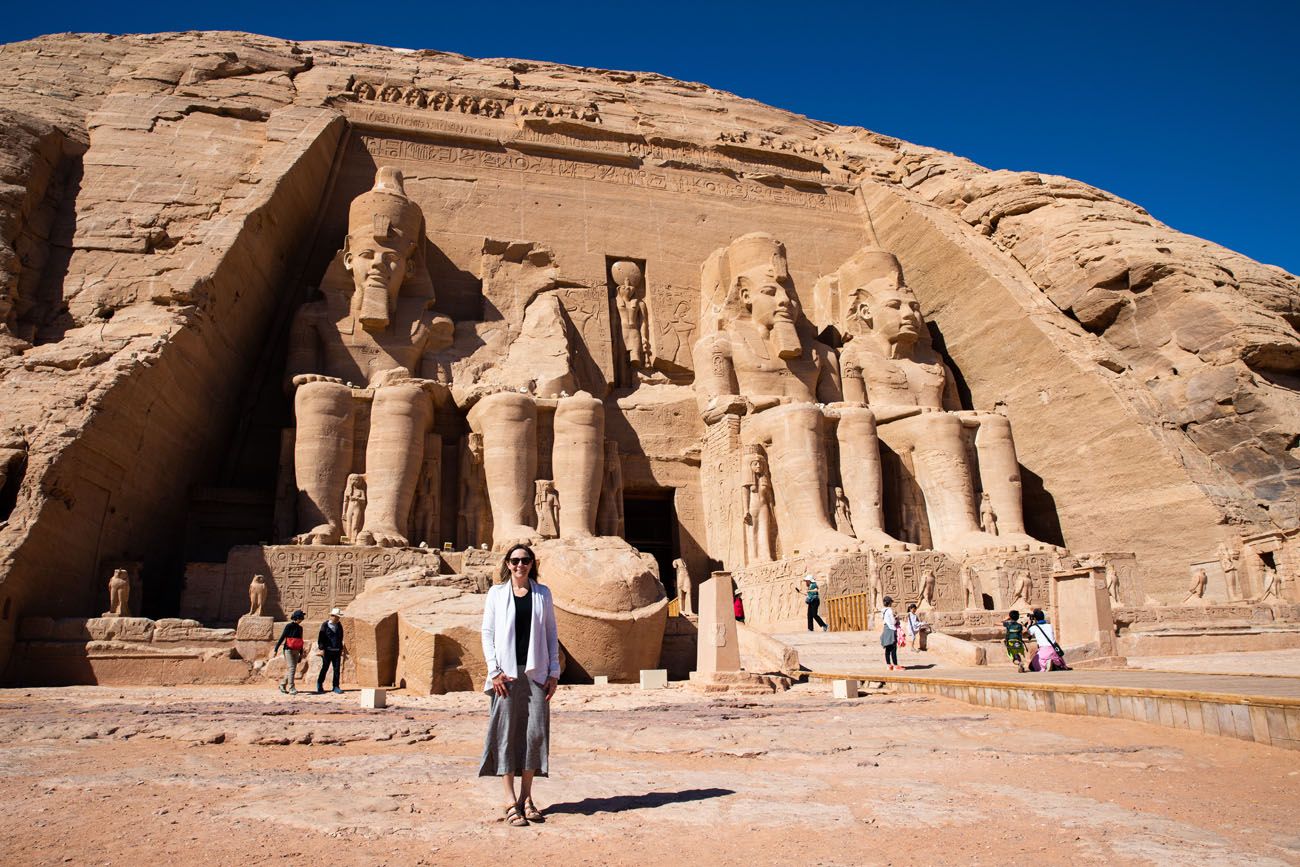 Julie at Abu Simbel.
Since being in Egypt, the #1 question we get asked is if we have felt safe. We had the same question leading up to this trip. Since being here, we have felt safe everywhere we have been. There is a strong military and police presence since a lot is being done to protect Egypt's valuable tourism industry, but we have never felt threatened or uneasy in any way.
Tourism is on the rebound and tourist numbers are increasing year by year. Right now is a great time to visit Egypt, because visitor numbers are still low so the sites will be relatively uncrowded. Plus, Egypt could use your tourism dollars. Ever since the revolution in 2011, tourism has been down and it has had a huge impact on Egypt's economy.
---
We hope this article adds a few new places to your travel wish list. If you have any questions, comment below!
You Might Also Like:
All rights reserved © Earth Trekkers. Republishing this article and/or any of its contents (text, photography, etc.), in whole or in part, is strictly prohibited.