Europe is such a joy to explore. With world-class cities, medieval towns, historical sites, the snowcapped Alps, gorgeous beaches, and some of the world's most delicious food, you have the perfect ingredients for your next vacation. If you want to spend 10 days in Europe, we have five amazing itineraries with some of Europe's most popular destinations. These itineraries are perfect if it is your first time in Europe or if you need a little travel inspiration to plan your next trip.
10 Days in Europe: Sample Itineraries
London & Paris: Two of Europe's Great Cities
This is a great introduction to Europe. By starting in London, you get your first taste of Europe without a language barrier. Ride the London Eye, tour the Tower of London, explore the amazing British Museum, ride the Underground, and even take the double-decker bus tour through the city. Travel by Chunnel to get to Paris and spend several days exploring this gorgeous city.
London & Paris
Day 1:

Arrive in London
Days 2, 3, 4 & 5: Explore London, consider a day trip to Bath, Stonehenge, or Windsor Castle
Day 6: Train to Paris in the morning
Day 7, 8 & 9: Paris
Day 10: Fly home
Read the full itinerary: 10 Day London Paris Itinerary
Related: 10 Day London Amsterdam Paris Itinerary
Tower bridge in London.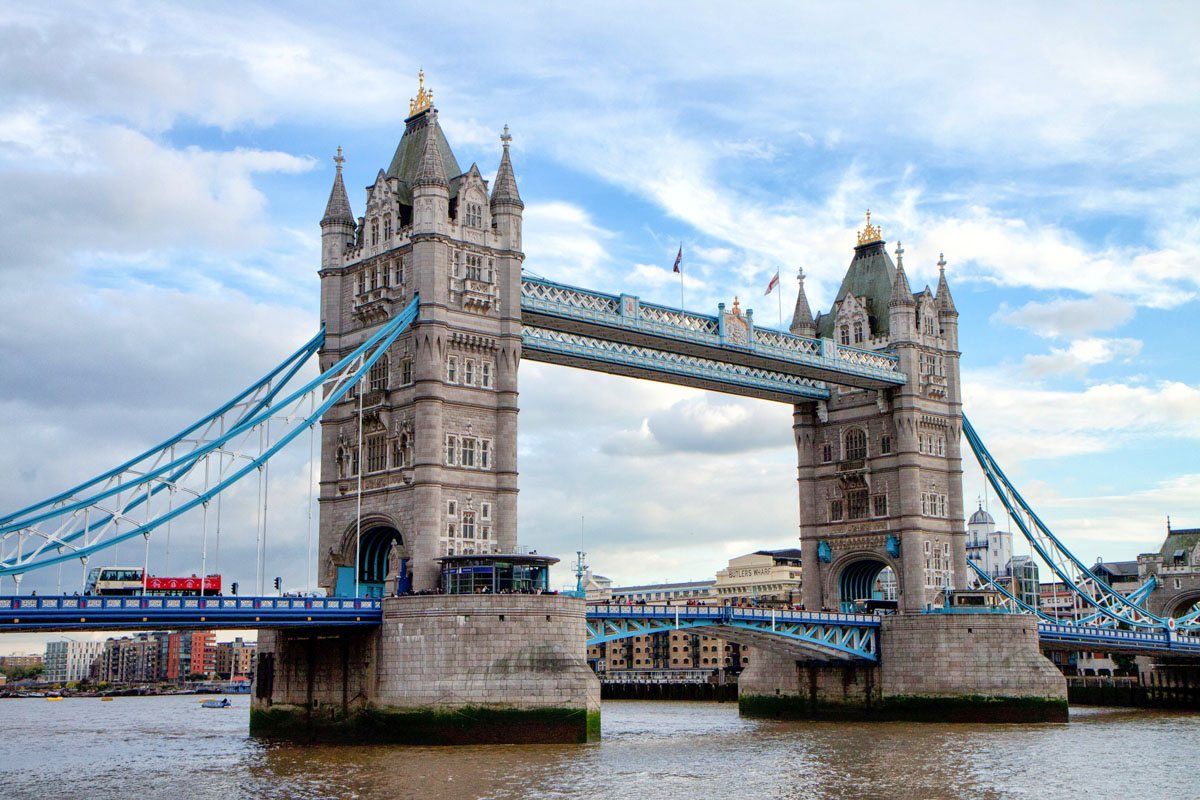 Overlooking Paris from the top of the Arc de Triomphe.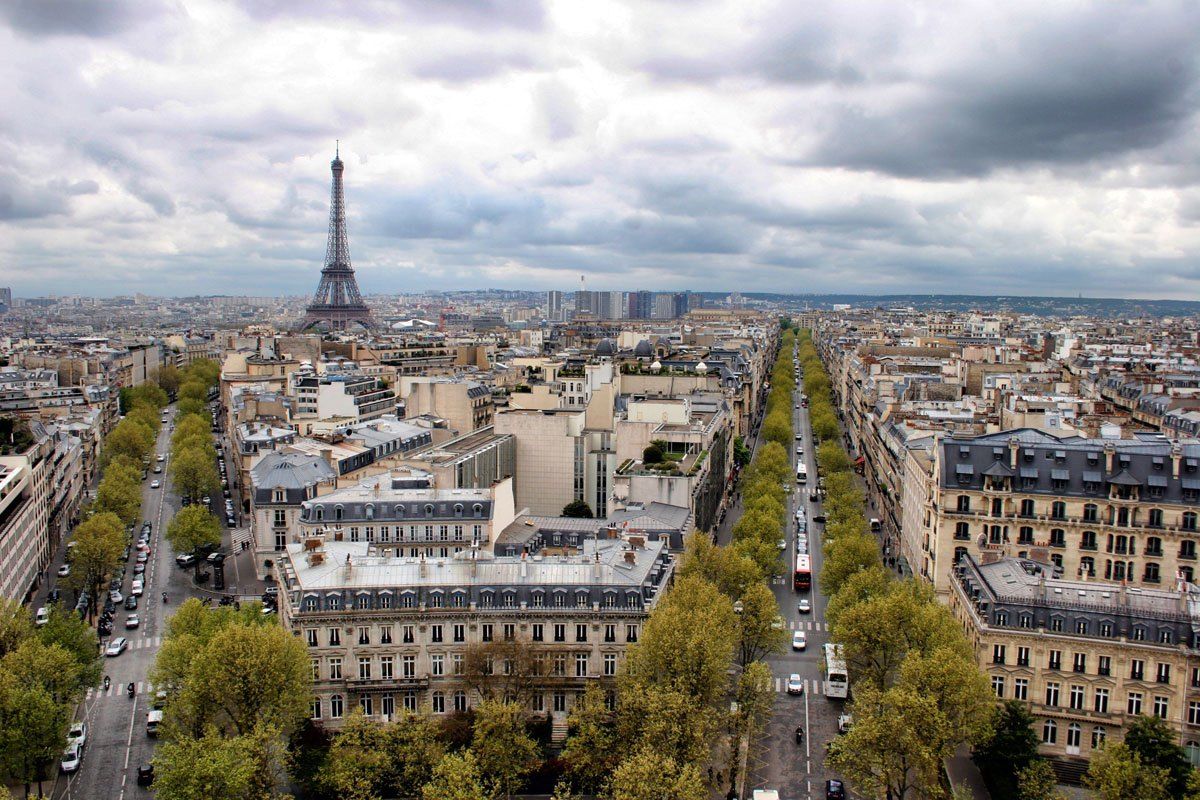 Notre Dame Cathedral in Paris.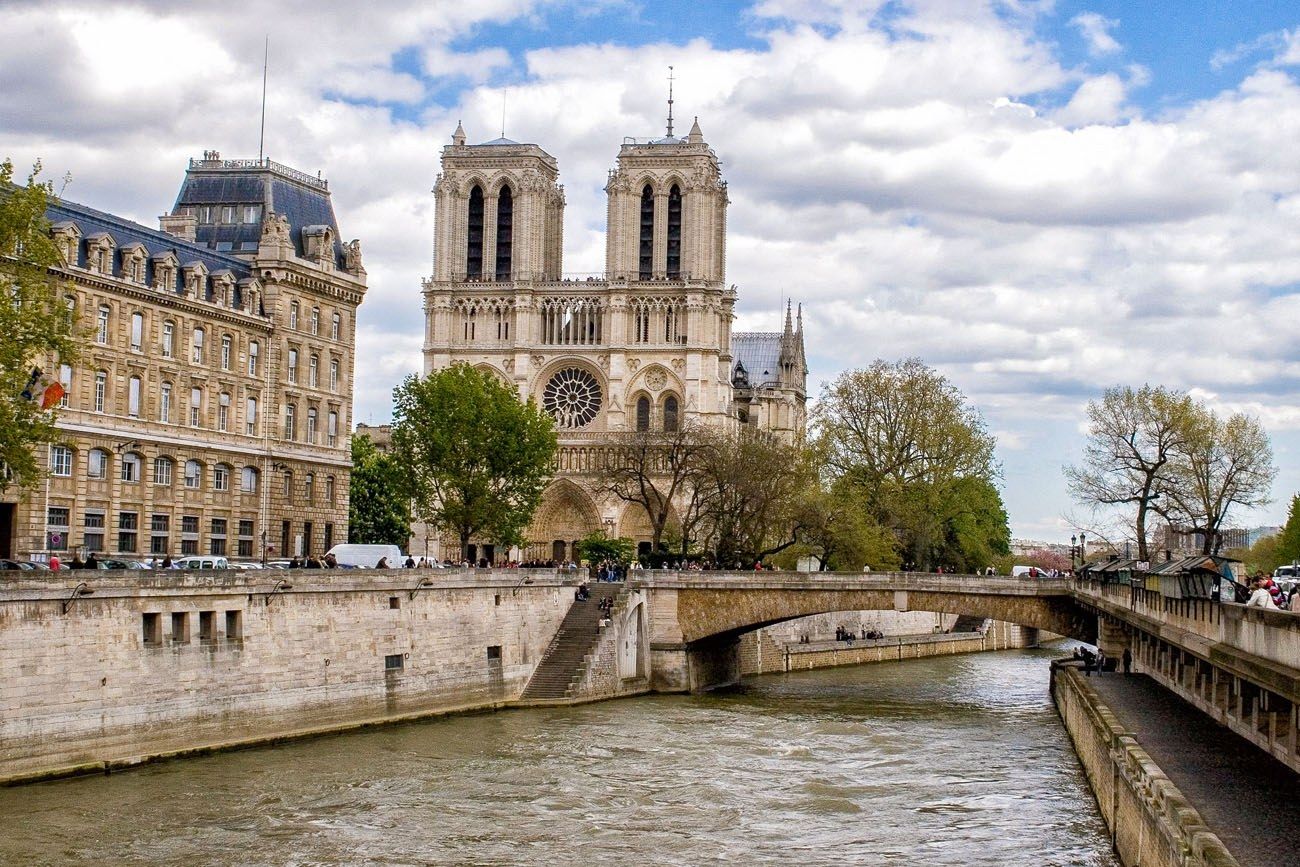 ---
Scandinavian Explorer: Copenhagen, Stockholm, & Oslo
Explore three of Scandinavia's great cities on this itinerary.
Copenhagen, Stockholm & Oslo
Day 1: Arrive in Copenhagen
Days 2 & 3: Explore Copenhagen
Day 4: Fly to Stockholm, explore Stockholm
Days 5 & 6: Stockholm
Day 7: Fly to Oslo
Day 8: Oslo
Day 9: Norway in a Nutshell
Day 10: Fly home
Copenhagen is a delight, with its picturesque harbor called Nyhavn. If you are traveling as a family, kids will love Tivoli Gardens, one of the oldest amusement parks in the world.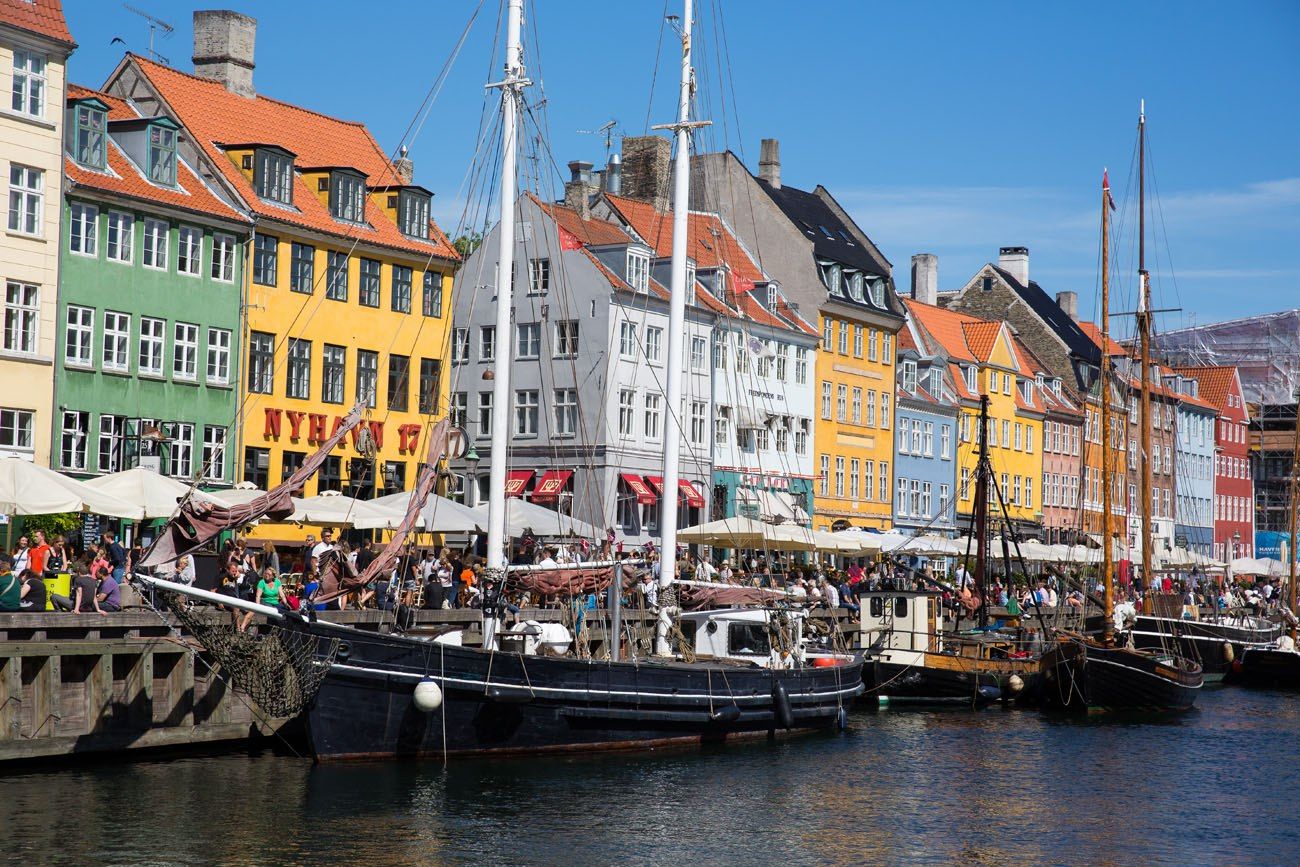 Stockholm is a gorgeous city. Stroll through Gamla Stan, visit City Hall (where the Nobel Peace Prize is awarded every year), and take a day cruise through the archipelago.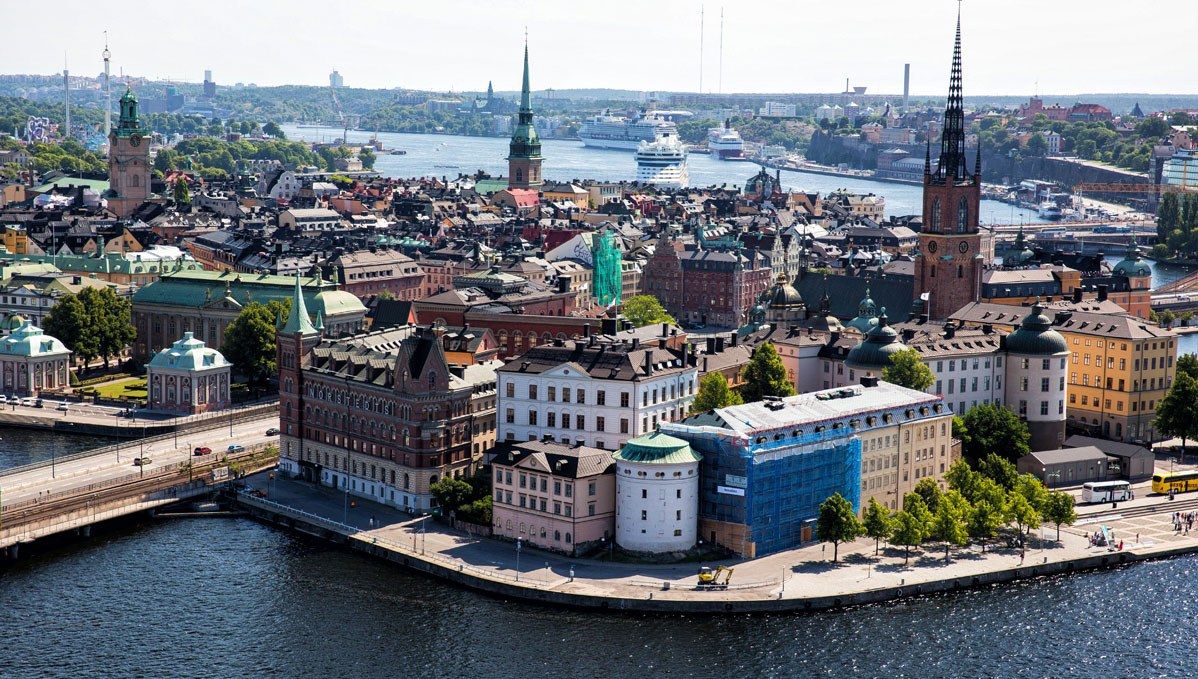 Then, hop over to Oslo, Norway. Learn about Vikings, visit a ski jump, and then take the Norway in a Nutshell cruise to sneak a peek at the fjords.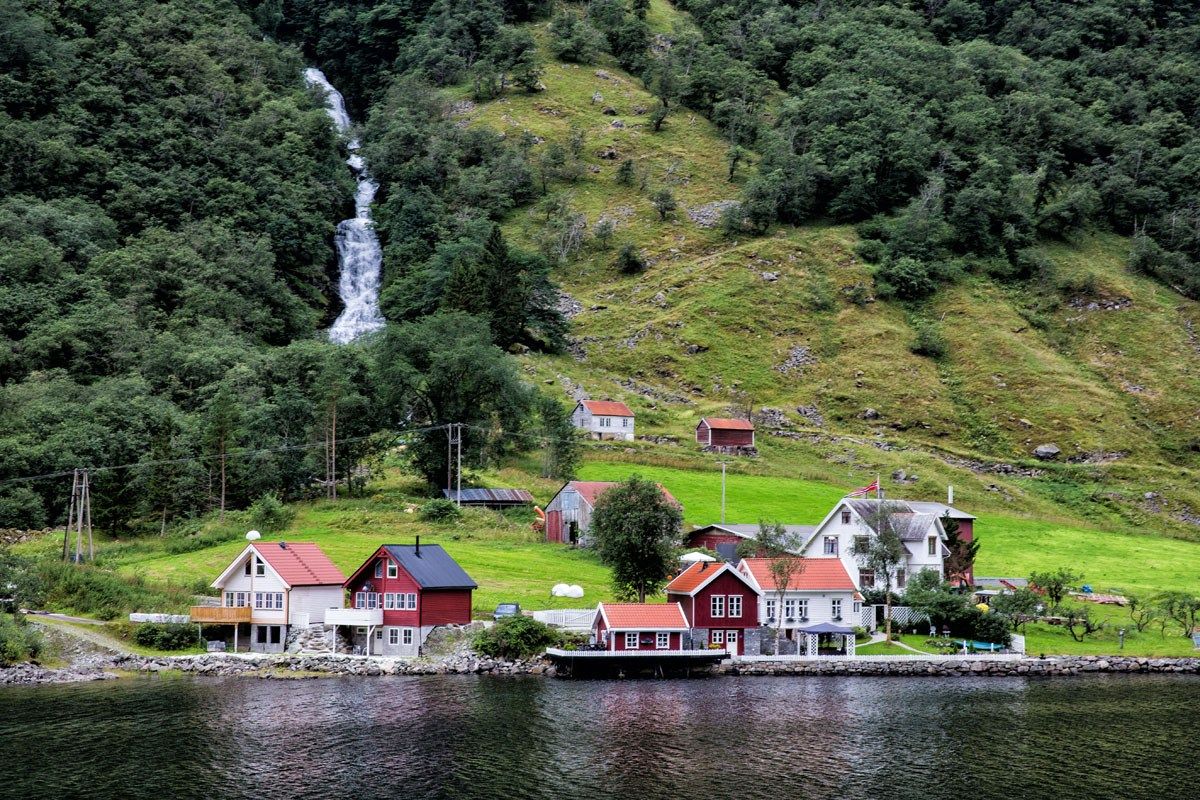 ---
A Taste of Italy: Rome, Florence, & Venice
Who doesn't dream of touring Italy? Ten days is just enough time to get a taste of this country. Rome, Florence, and Venice are three of Italy's most popular cities, places that many travelers feel like they must see. Here's how to do it.
A Taste of Italy
Day 1: Arrive in Rome
Day 2 & 3: Rome
Day 4: Take a train to Florence in the morning
Days 5, & 6: Florence and Tuscany
Day 7: Train to Venice
Day 8 & 9: Venice
Day 10: Fly home
Florence deserves the biggest chunk of time in this itinerary. Spend at least one day exploring Florence, and then use your extra days to take day trips into Tuscany, visiting Siena and the other hill towns. You can do this on your own by renting a car or using the public buses (but this was a nightmare in our experience…we highly recommend renting your own car or hiring a driver while in Tuscany!).
Rome
San Gimignano in Tuscany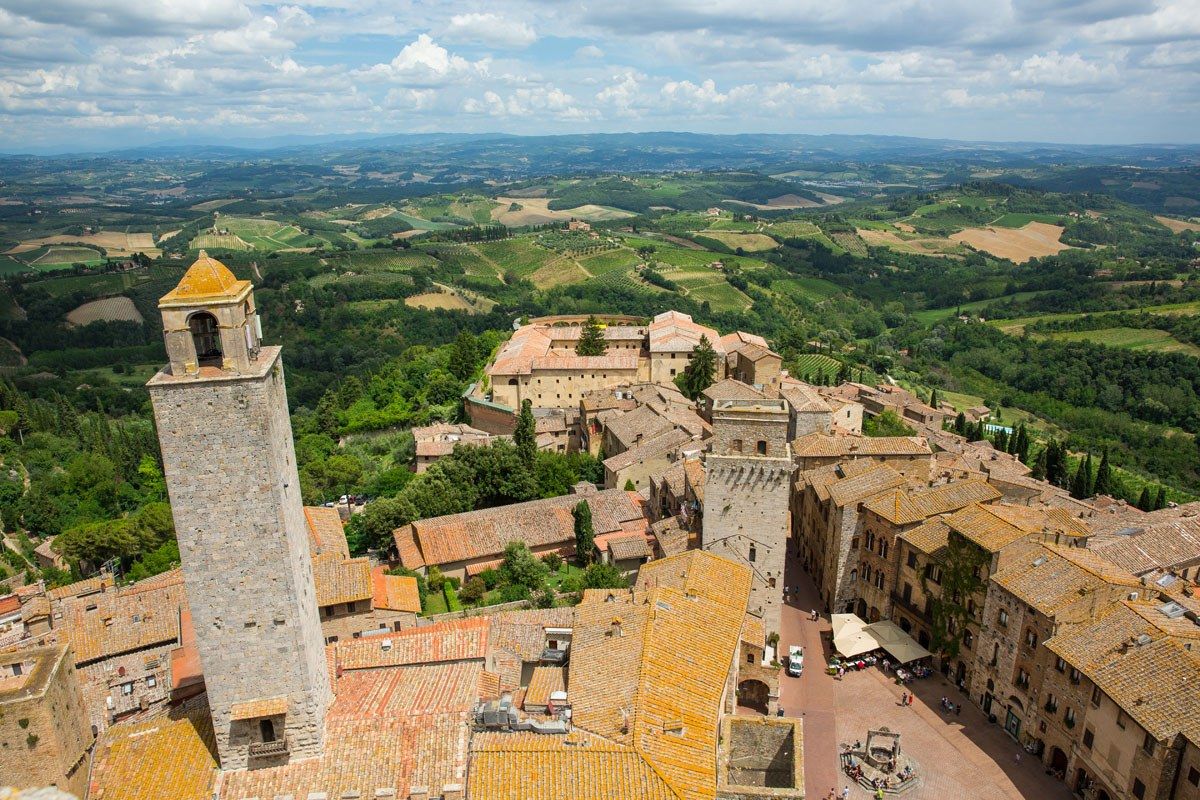 Florence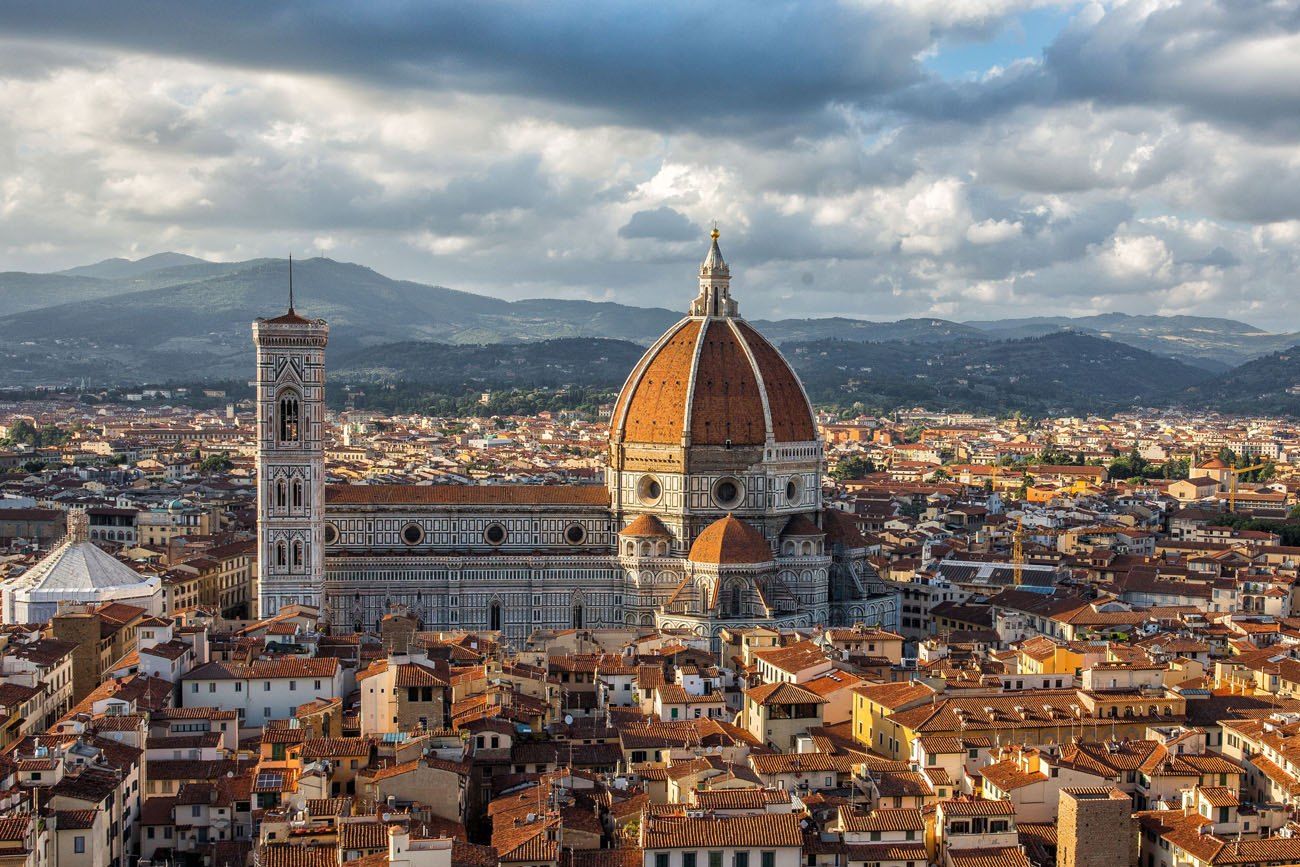 Venice
If you have more than 10 days, considering adding in Sorrento and the Amalfi Coast, the Cinque Terre, or the Dolomites into your itinerary.
---
Amsterdam, Brussels, & Paris
On this itinerary, three cities are connected with short train rides. Travel time is low which means you have plenty of time to explore these three cities. If you are planning to travel to Europe in April, this itinerary gets our vote. In April, the bulbs are blooming in The Netherlands and it is a sight to see!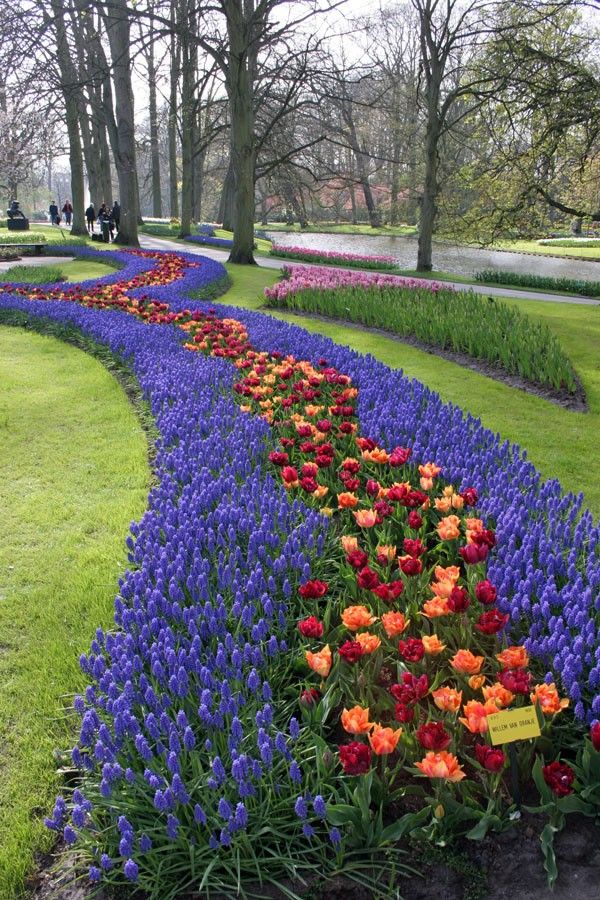 Keukenhof, the Netherlands in April
Amsterdam, Brussels & Paris
Day 1: Arrive in Amsterdam
Day 2: Amsterdam
Day 3: Day Trip in the Netherlands
Day 4: Amsterdam with an afternoon train to Brussels
Day 5: Brussels
Day 6: Bruges and Ghent
Day 7, 8, & 9: Paris
Day 10: Fly Home
Walk, cruise, or cycle along the canals in Amsterdam.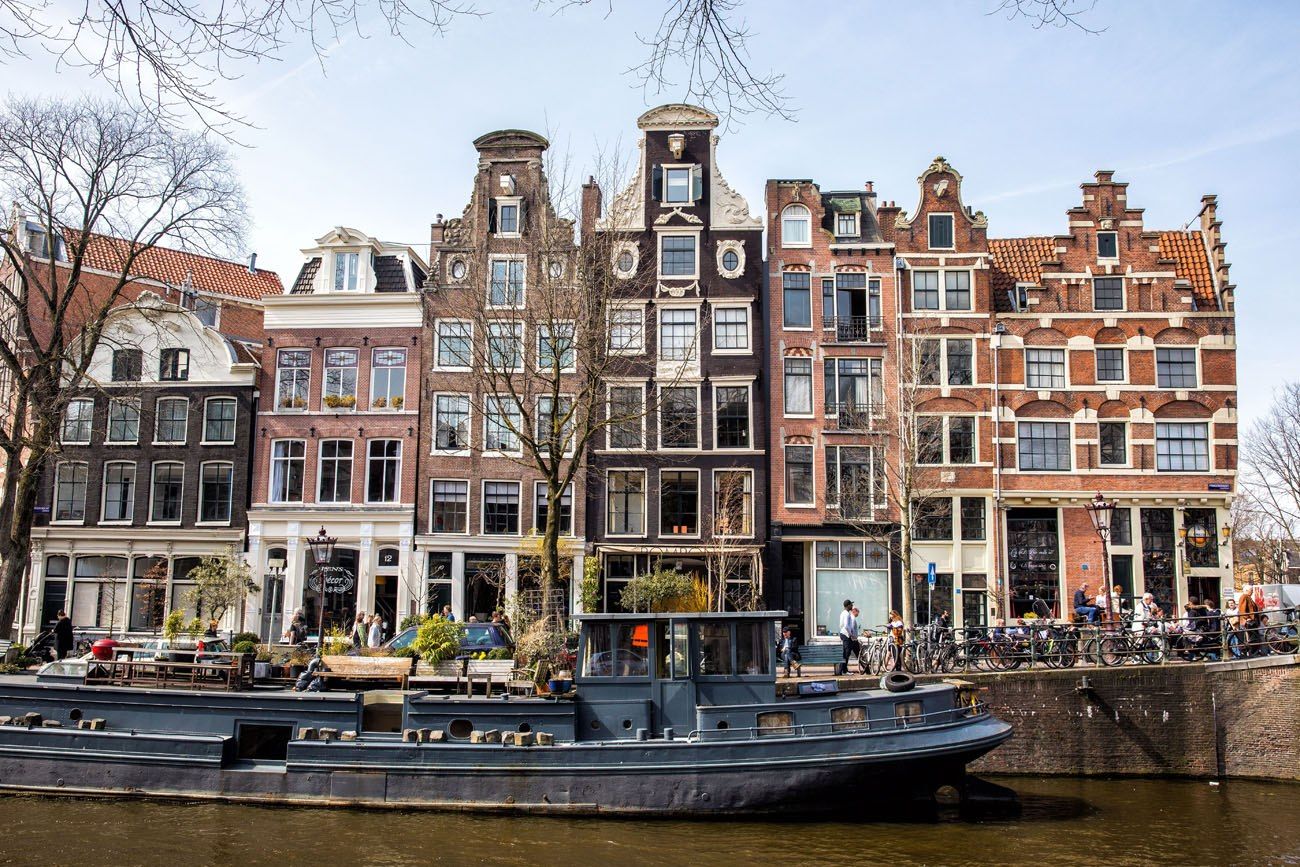 Get a bird's eye view over Ghent, Belgium.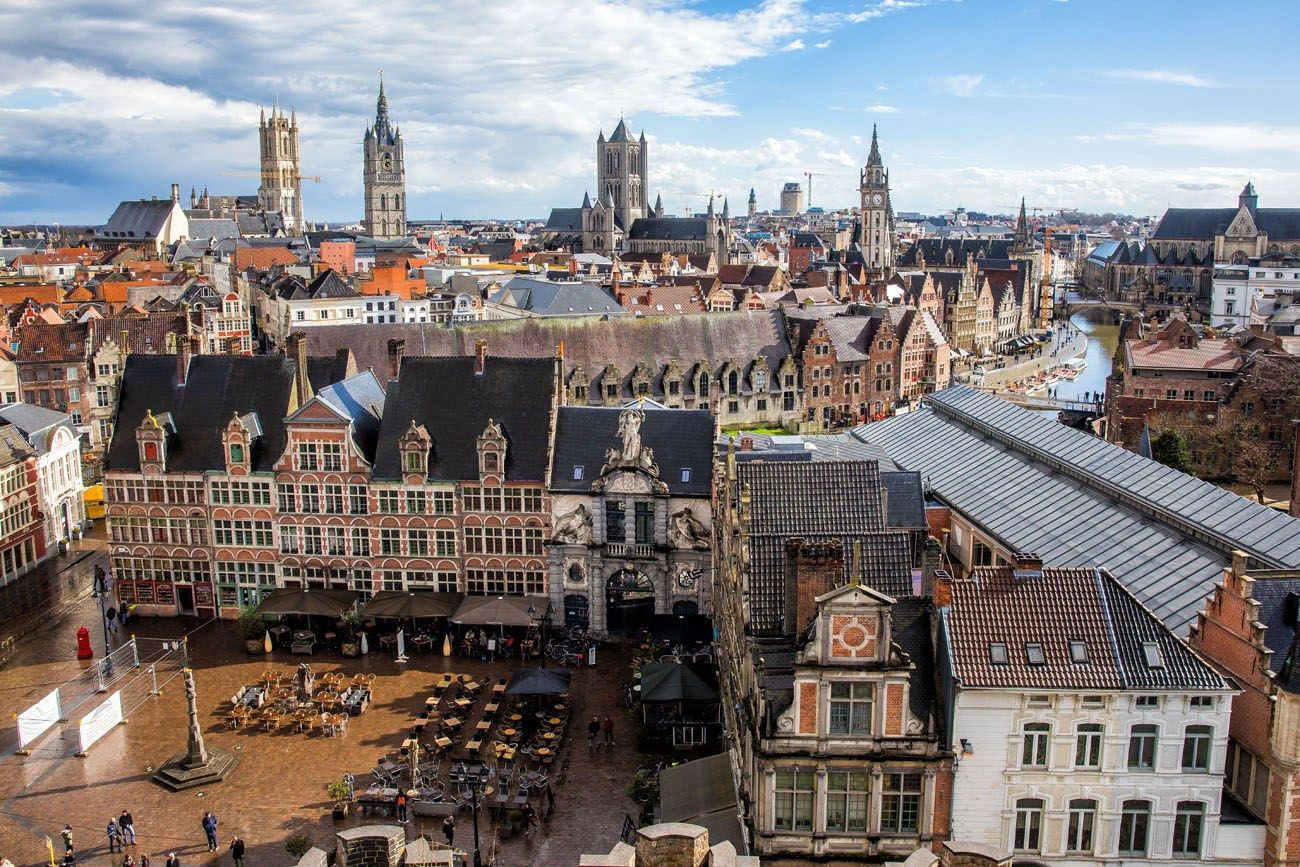 Visit the Louvre in Paris.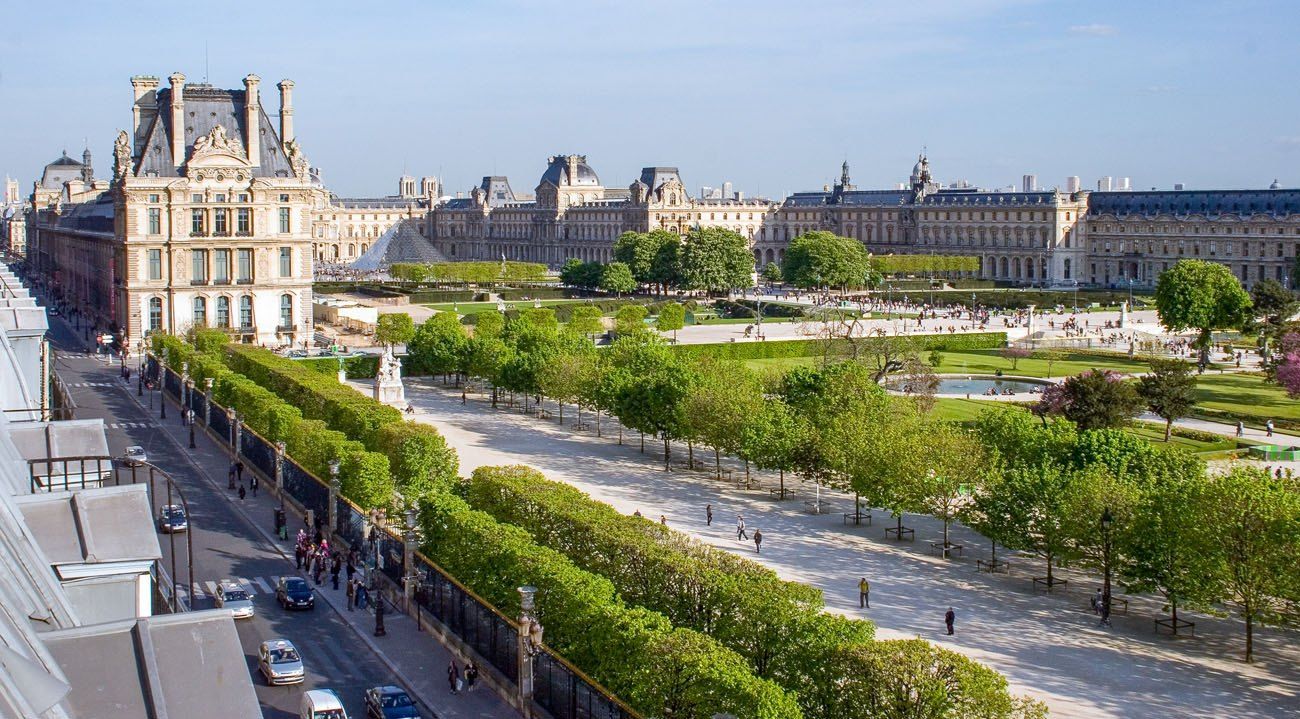 Read more about Amsterdam, Brussels, and Paris:
---
Coastal Explorer: Barcelona & the French Riviera
On this itinerary, tour one of Europe's great cities and then explore the glitzy, gorgeous French Riviera. Dine on gourmet cuisine, drink fine wines, relax on the beach, and get a taste of the good life.
Barcelona & the French Riviera
Day 1: Arrive in Barcelona
Days 2, 3, 4, & 5: Barcelona plus day trips
Day 6: Travel to Nice, France
Day 7, 8, & 9: French Riviera
Day 10: Fly home
Barcelona needs at least two days of your time to see the best of it. There are also great day trips you can take from Barcelona, such as visiting Montserrat, Girona, Costa Brava, and Tarragona.
Barcelona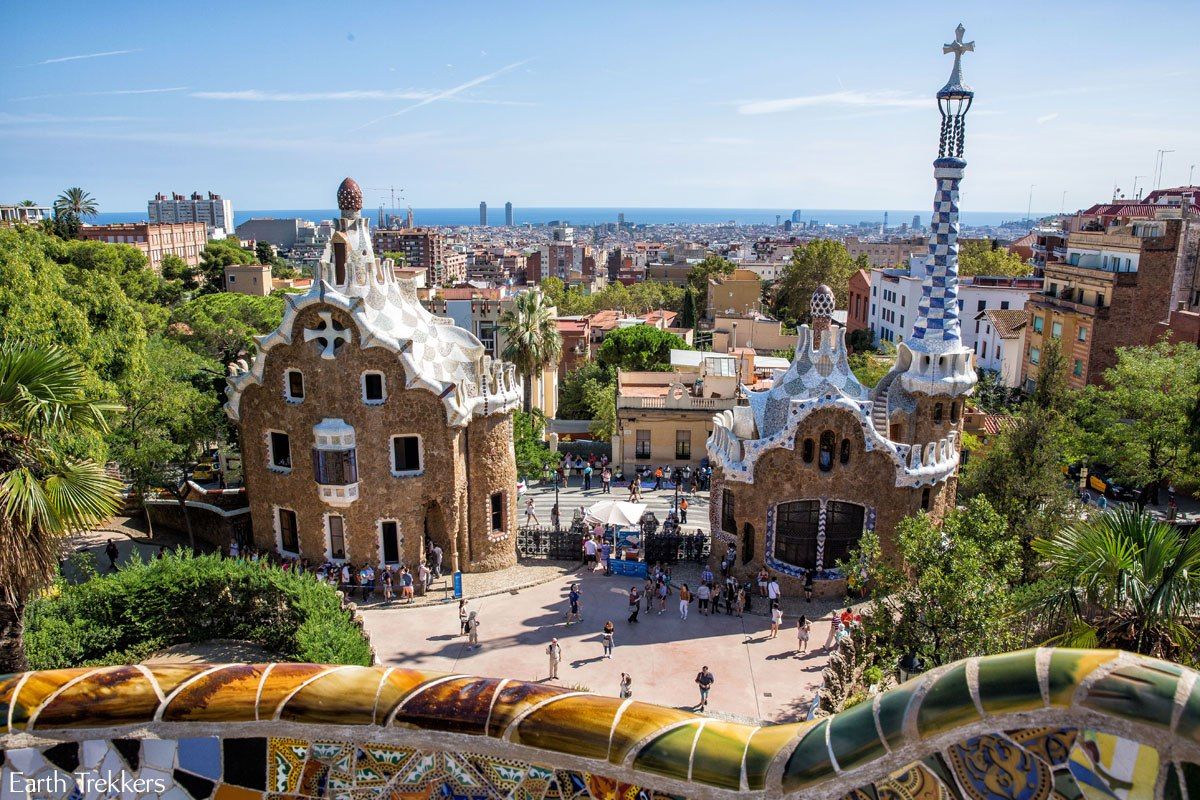 In the French Riviera, Nice is a great city to make your home base. From Nice, you can easily get to the other coastal cities, such as Cannes, Antibes, Monaco, and Villefranche-sur-Mer by train. Or, if you want, rent a car, which gives you more freedom and a chance to hit some of the hillside towns. Nice has an international airport, convenient for your flight home.
Villefranche-sur-Mer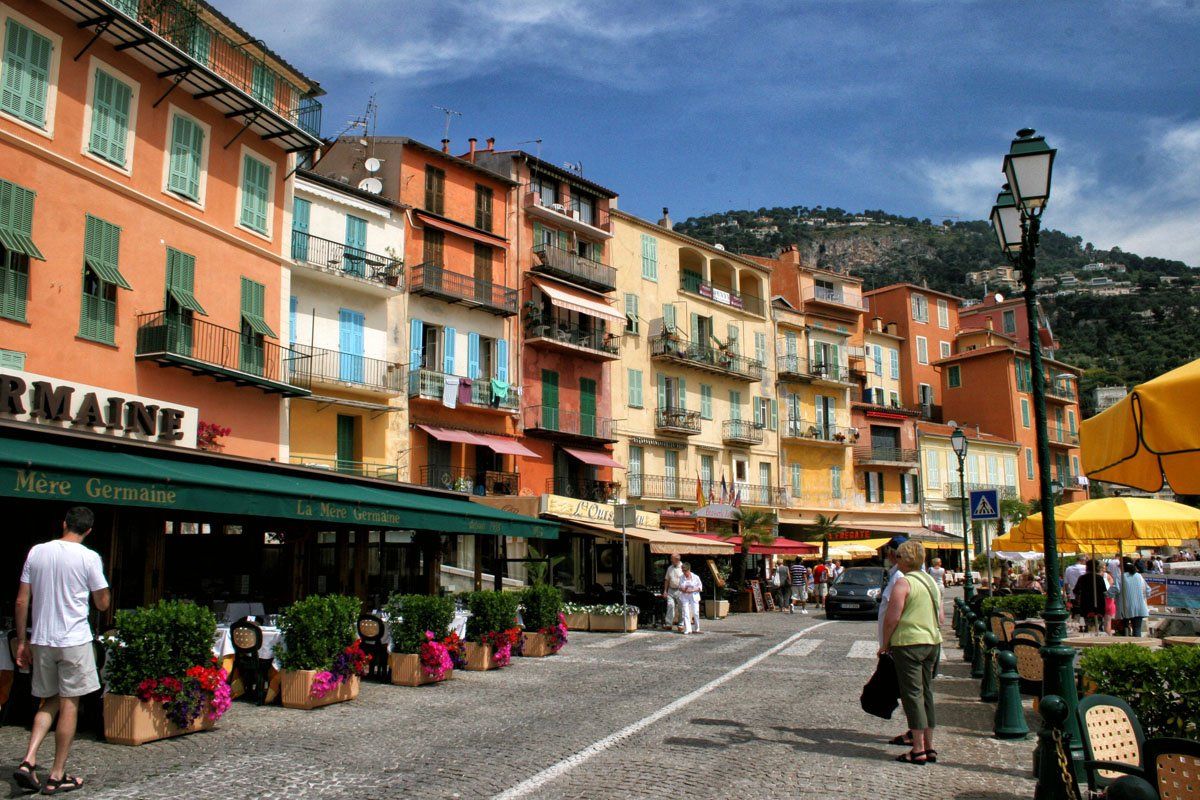 ---
Are You Designing a Custom Europe Itinerary?
These itineraries make a great starting point for designing your own custom Europe itinerary. For more tips and tricks to help you plan the perfect itinerary, consider reading this article:
7 Things to Know when Planning Your First Trip to Europe
---
More European Itineraries
There are endless ways to piece together itineraries for 10 days in Europe, these are just five of our recommendations. However, if you need even more ideas, check these out: